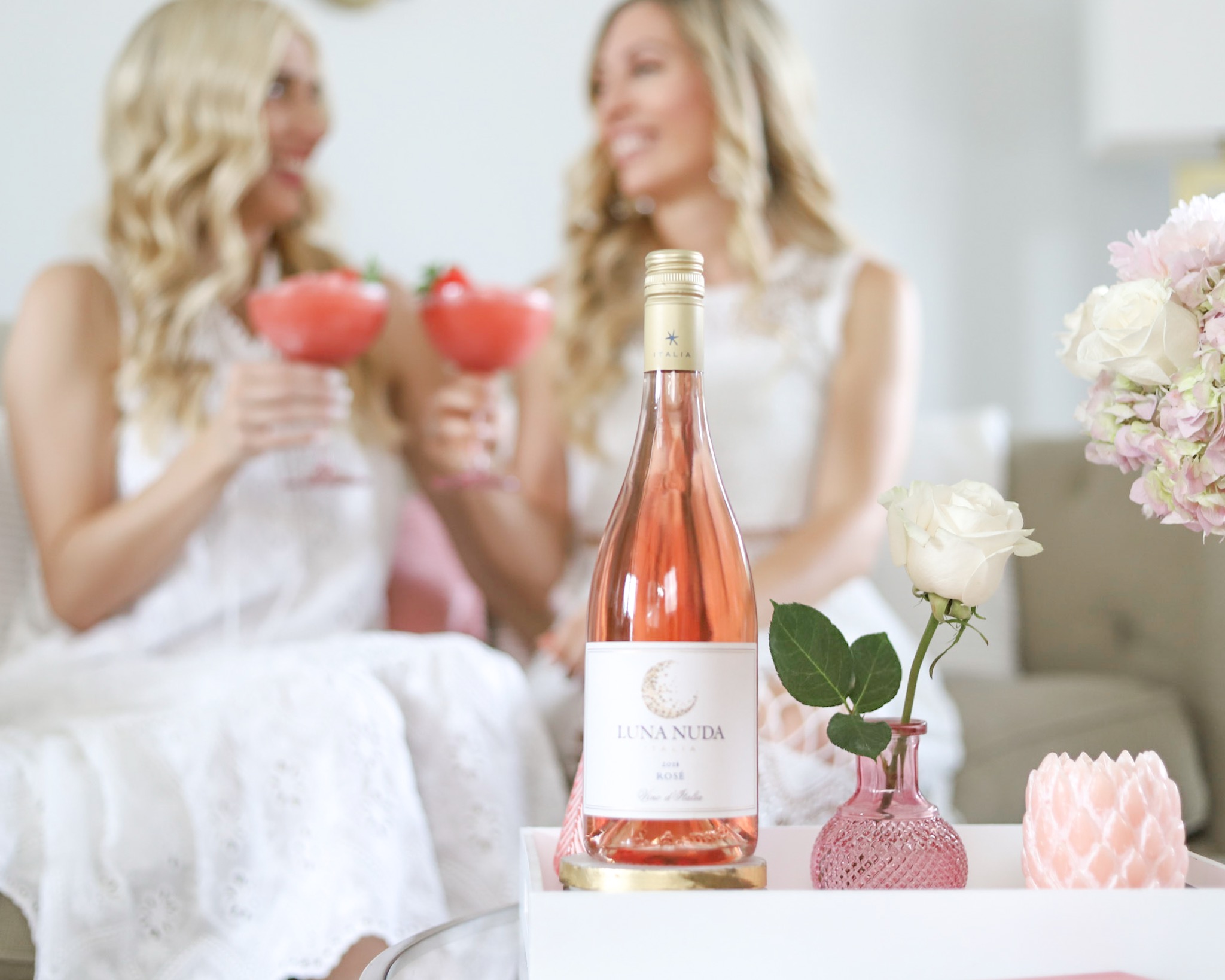 Happy National Watermelon Day! When I think of summer time, I think of biting into a juicy slice of watermelon while I'm poolside, or at a BBQ. To kick off National Watermelon Day, I thought instead I would create a delicious boozy way to drink your watermelon with your gal pals. This is actually really easy to make and you can freeze your Rosé the day before in batches to make it easy to make right before you want to drink your cocktails.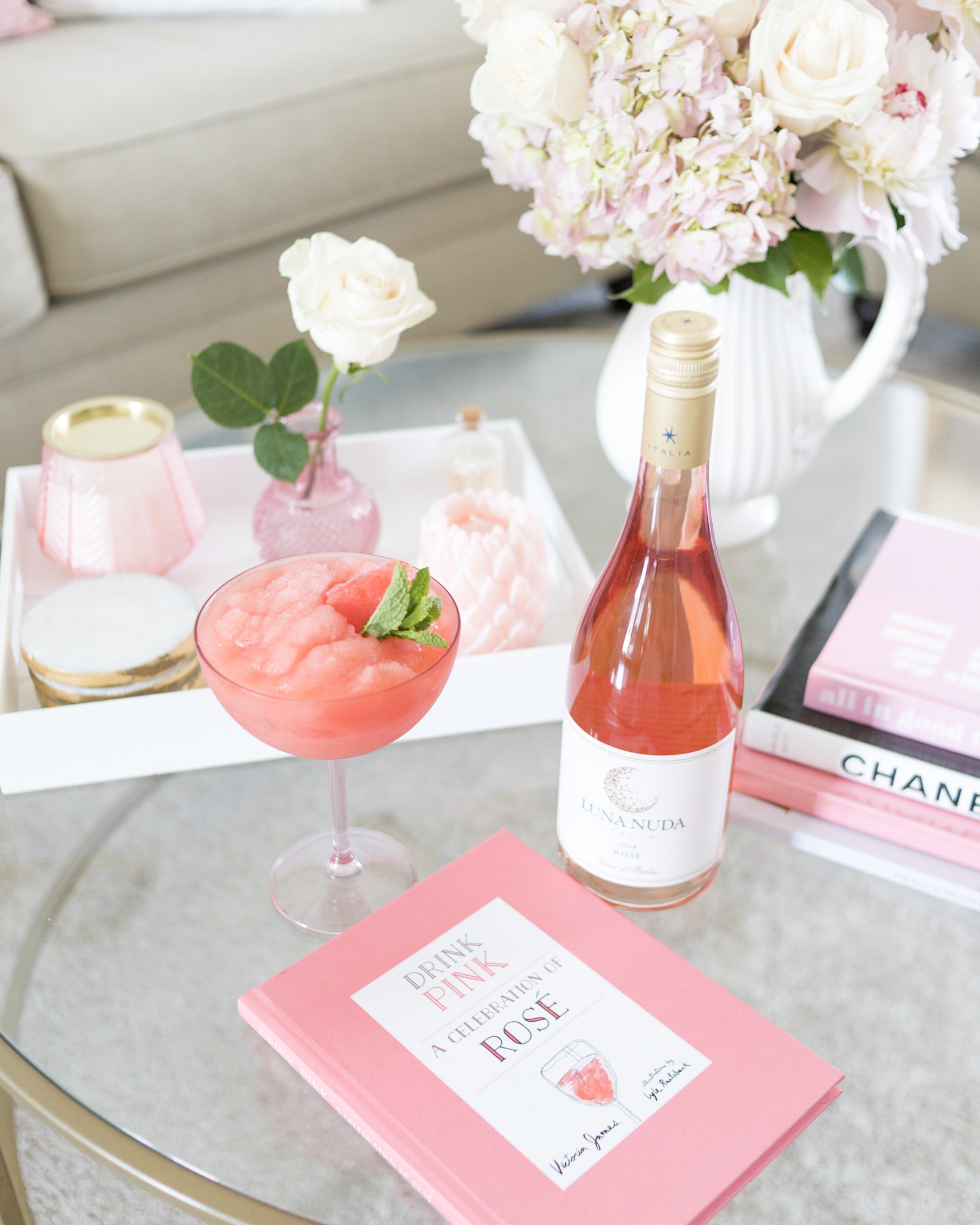 WATERMELON FROSÉ INGREDIENTS
1 750ml bottle of Luna Nuda Rosé
1/2 cup mint simple syrup
1/2 cup frozen watermelon cubes
1/4 cup fresh watermelon juice
1/2 lime juiced
Mint & watermelon slices for garnish
INSTRUCTIONS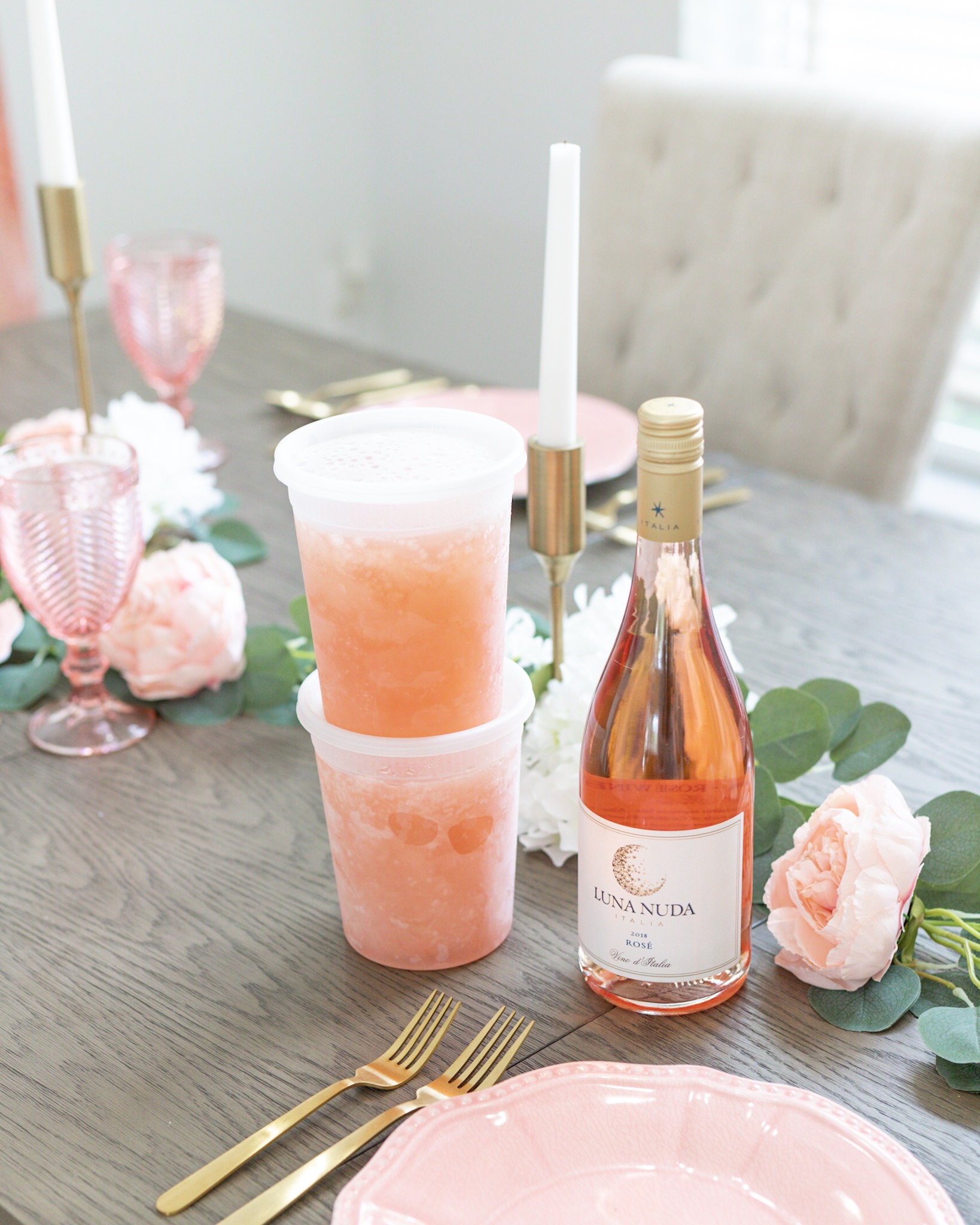 The night before you will want to pour each bottle of Rosé into either ice cube trays, or what I think works best is a to-go soup container and freeze for 12 hours.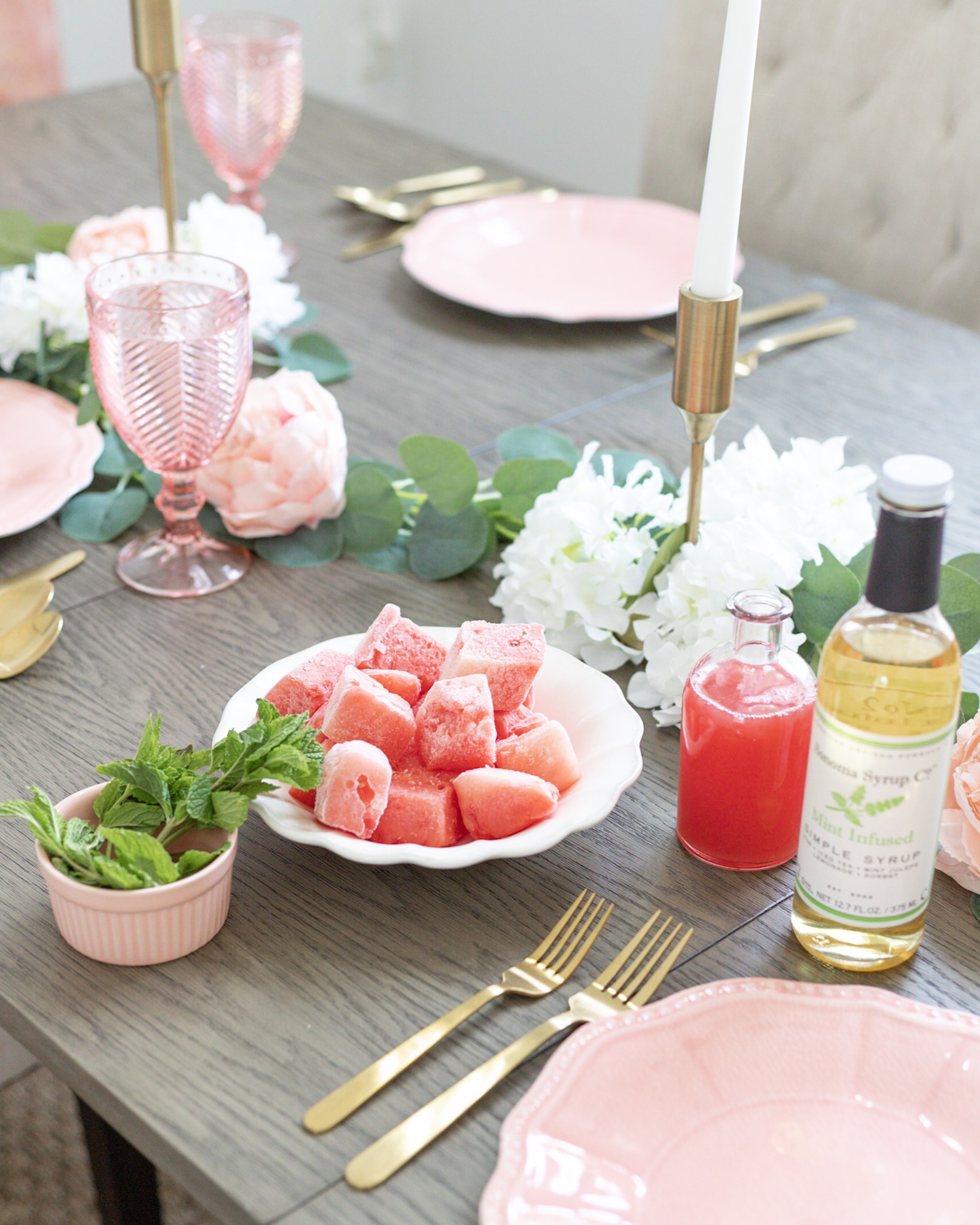 When it's time to make the the Frosé, place all the ingredients in the blender. Blend until it's a slushy-like consistency. If it's not slushy enough add a few ice cubes, or if it's too frozen add a bit of the watermelon juice.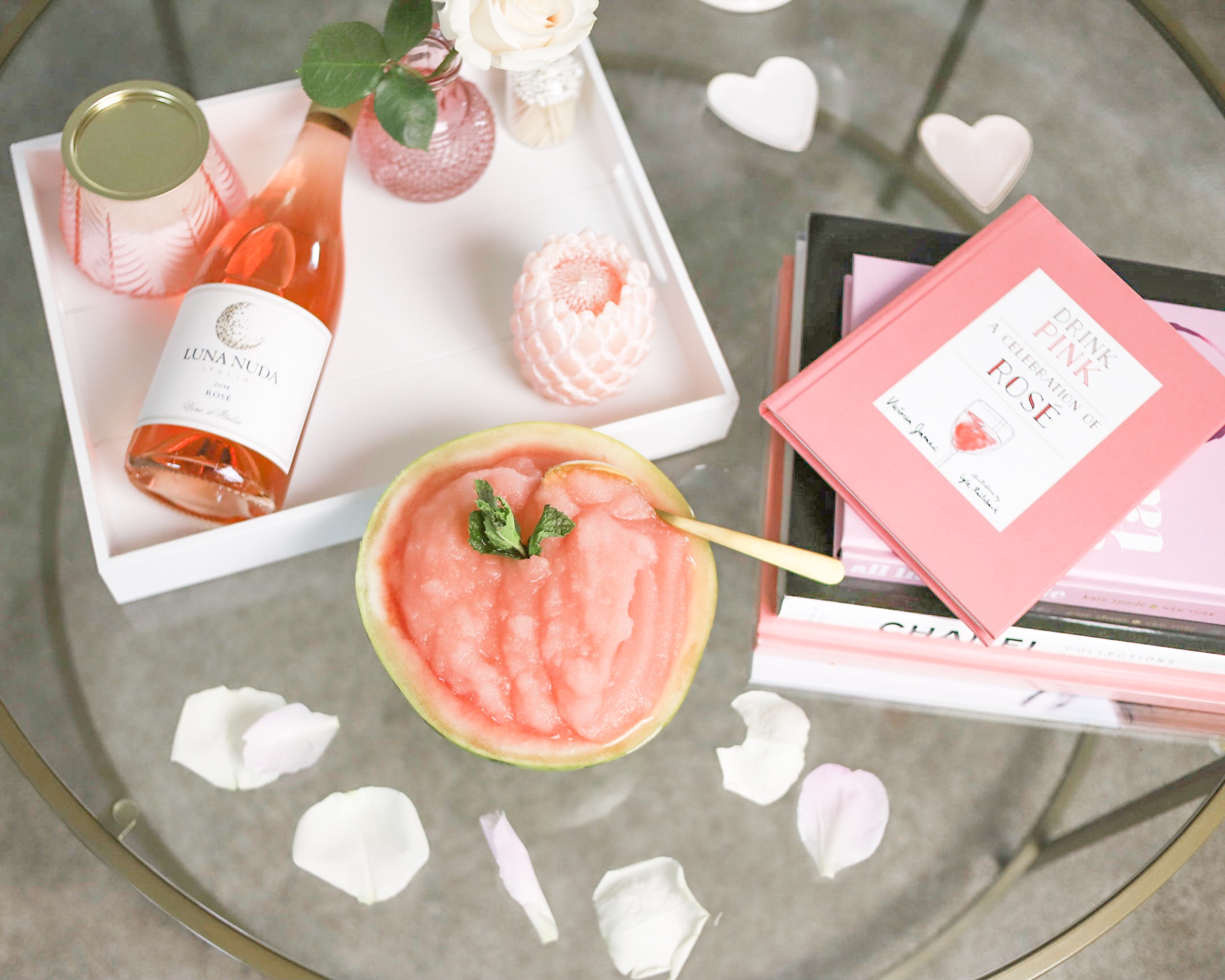 Scoop the Frosé into your glasses and garnish!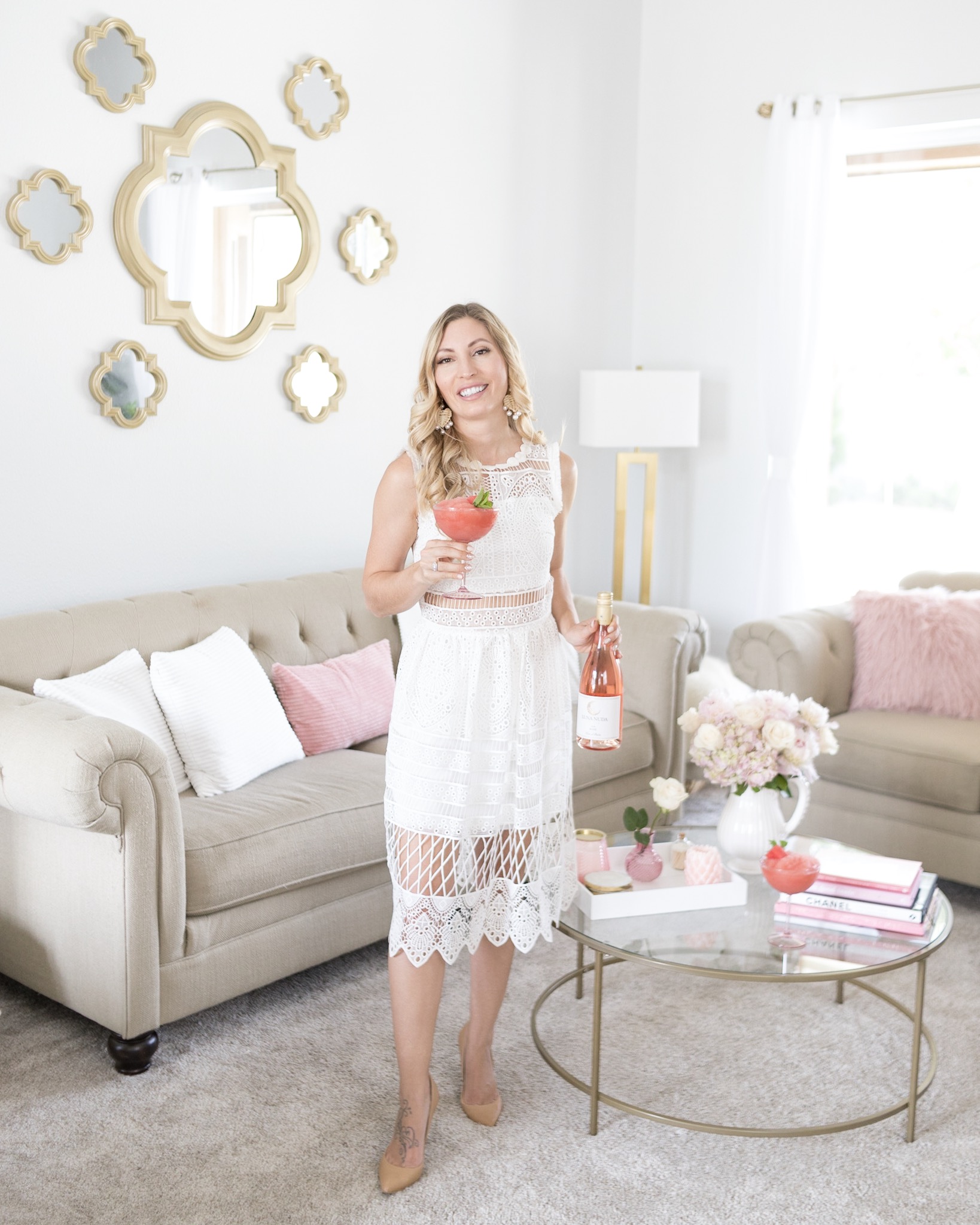 Let me know how you like this if you make it yourself!
Xoxo, Nikki