With Covid this year, or even for parents with younger kids, it's harder to plan a Valentine's date outside of the house. This is why I thought it could be really fun to have a list of ideas for dates you could plan at home. These could be a great starter if you are looking for something to plan last minute, since all of these won't take much to put together. I included a good round up of date night ideas for different types of people like the builder, the foodie, the intellectual, the traveler, and the Netflix and chill people.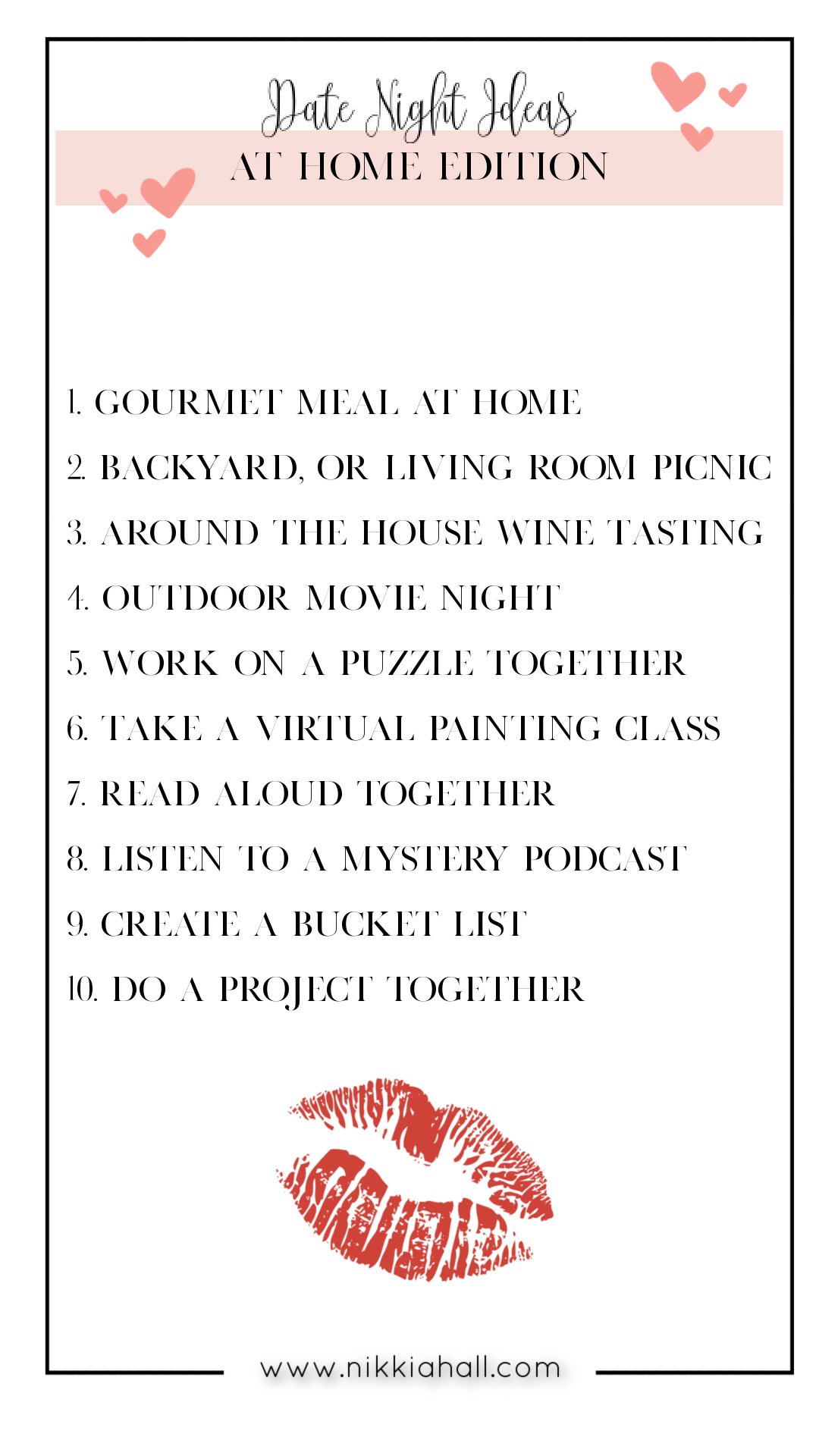 I really love to plan a gourmet meal at home. I don't get much time for cooking during the week, so this is a really fun way to cater to your partner when you get the time. You could also both cook together and do some fun wine pairings. If the weather is nice, then having a romantic picnic in the backyard can be really fun. With it being at your house you can actually make it fancy and use real dishes and a bunch of comfy blankets. If you do it in the evening you could lay and watch the stars afterwards. I loved going to Napa and testing out different wineries, so why not a wine tasting around the house. Pick up some different wines and set up areas around the house to walk around and try different ones. You could even make tasting cards that say something about the different wines you are trying.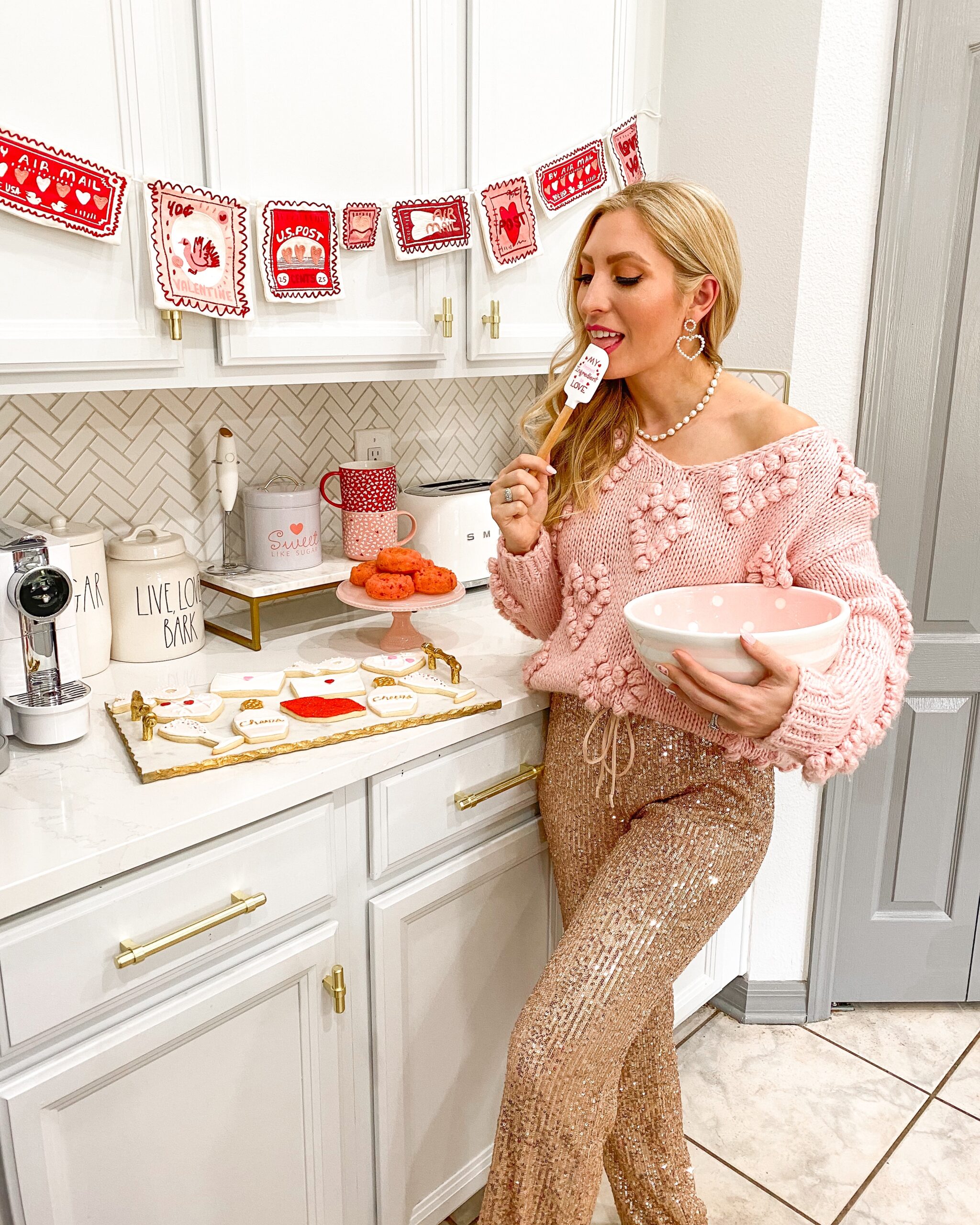 An outdoor movie night is something my husband I normally love to do with the kids, so if you have some kiddos at home its a great date to include them in as well. Target has some great puzzles, so its really easy to stop and pick one up for a wine and puzzle night at home. A lot of places are doing the virtual classes at home, so you could see if there are any of the painting classes that you could pick up the supplies ahead and do the class from the comfort of your house. If you love to read, then perhaps you could pick out a book that you and your partner could read to each other. It's a great way to have conversation and use your brain. I have not listened to many podcasts myself, but I have heard there are a ton of mystery ones. This could be really cool to sit back, have a cocktail and enjoy a story in your living room.
Creating a bucket list together is a fun way to spend quality time with your partner and plan out date ideas that you both want to do. This is one I really need to do with my husband since we both enjoy very different things. I know as adults we always have projects we want to get done. Whether it's planting some new plants around the yard, or fixing something in the house, you could plan to do something together. This is a great way to spend time together and get something accomplished that you have been putting off. On the off chance that you can get out of the house for Valentine's Day, it falls on a Sunday this year, so it's a great day to go have a romantic brunch.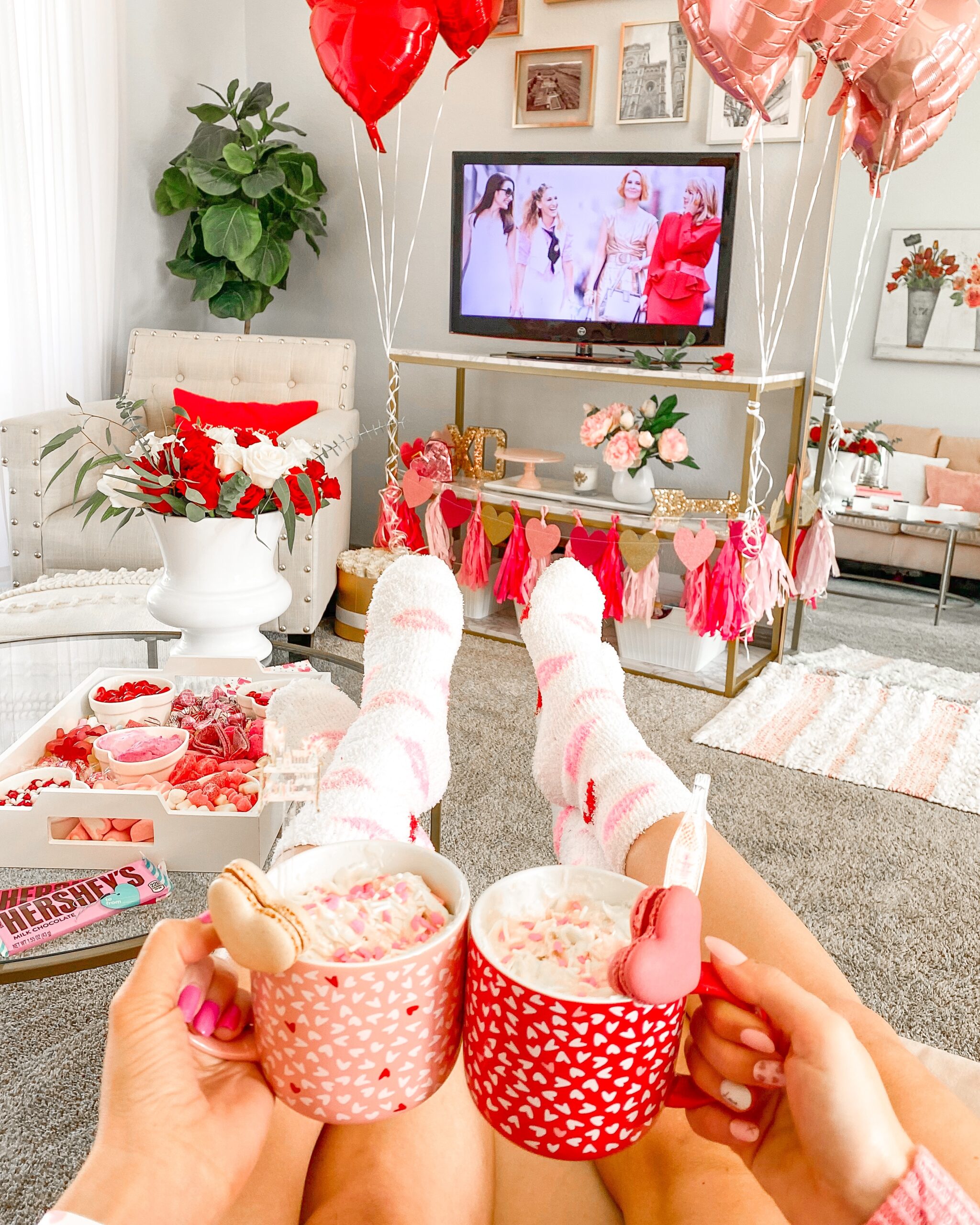 So tell me, which would be your ideal date night at home?
Xoxo, Nikki