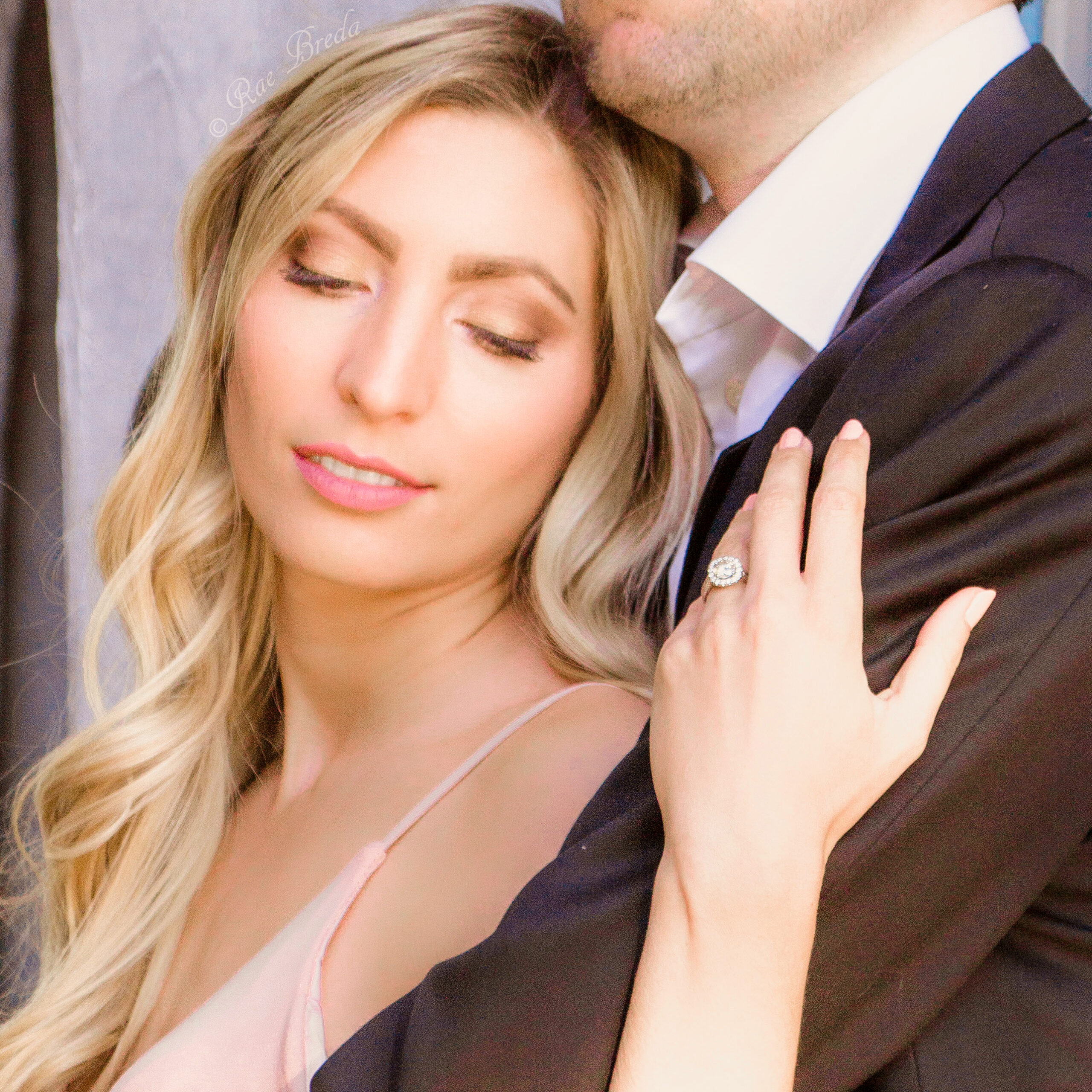 This weekend, I wanted to share some beauty details brides overlook!  Since I am getting married, and I wanted to make sure I was looking my best for my wedding day and honeymoon, there were three items that I looked into! The first, that I'm going to share with you today, is Microblading. Big bold brows are back ladies, so for those of us that over plucked during the 90's it may be hard for us to get them to grow back. If you are looking a bit sparse in the brow area like I was, then you should really think about investing in Microblading. If you think about it from a time and financial perspective, it's actually really worth it.
I'll break it down for ya. You spend about $25 a month on an eyebrow pencil if you do your brows regularly. Over the period of 1.5 years (which is about how long Microblading lasts before a retouch), you would have spent $500, which is the equivalent to getting your Microblading done from a good licensed cosmetologist. However, it saves you time because you are no longer doing your brows every day. Also, in the long run it saves you money because when you go back for that touch up which should last you another 1.5 years, you only spend about half as much as you did the first time!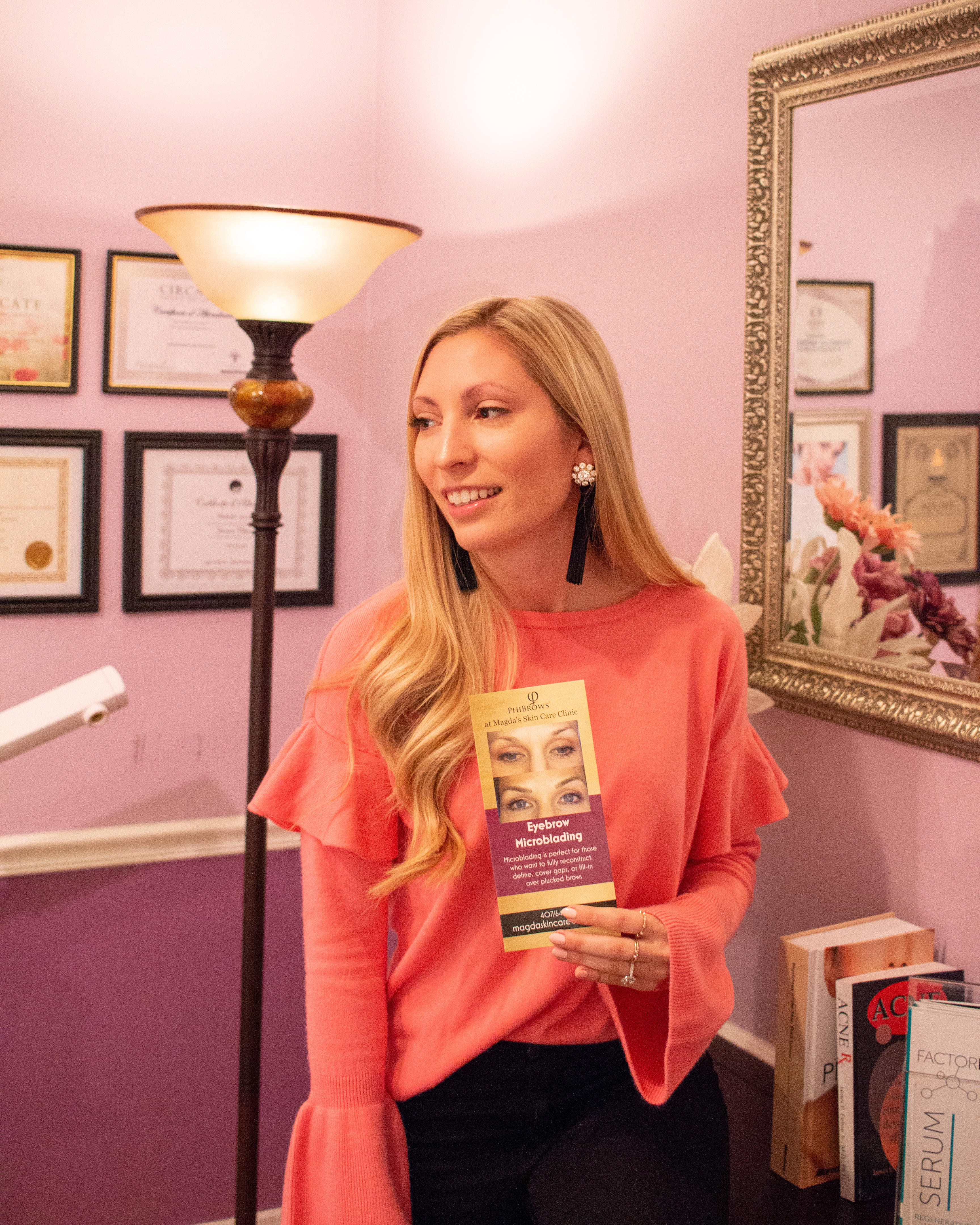 Marina, who did my Microblading over at Magda's Skincare Clinic was amazing!! She did two rounds on me, which after the second round they are looking full and fabulous! She also gave me soooo much information, not only to share with all of you, but so I could be fully informed about my own brows.
Here are a few photos showing my brows throughout the healing process!!
DAY 2 & 5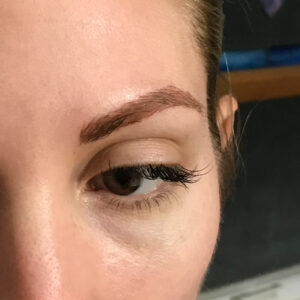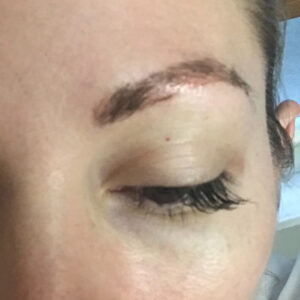 DAY 7 & 14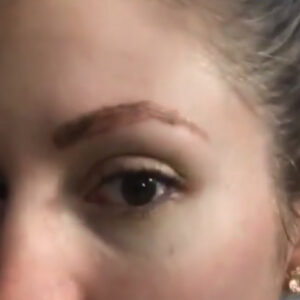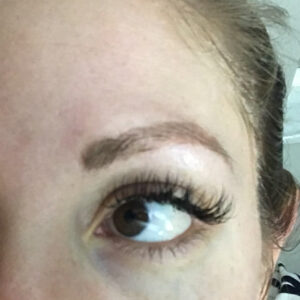 MICROBLADING Q&A
What is the difference between eyebrow tattoos and Microblading?
How exactly does it work?
Eyebrow Microblading is a manual method of depositing a small amount of pigment in the outer layer of the skin.The needle used in manual Microblading is very thin 0.18-25mm, which allows to create very fine, crisp hair strokes that do not blur after healing. The appt starts with eyebrow mapping, where i design your new brows and after we both agree on the shape i apply a numbing cream. 15 min later we are ready to go. It takes around 45 min of actual Microblading to finish the appointment.
What kind of ink do you use?
I use permanent make up pigment. They are specialy formulated to heal in soft and natural shades. Brands i use are Li pigments, Nouveau Contour and Phibrows.
How do you determine the eybrow shape for a client?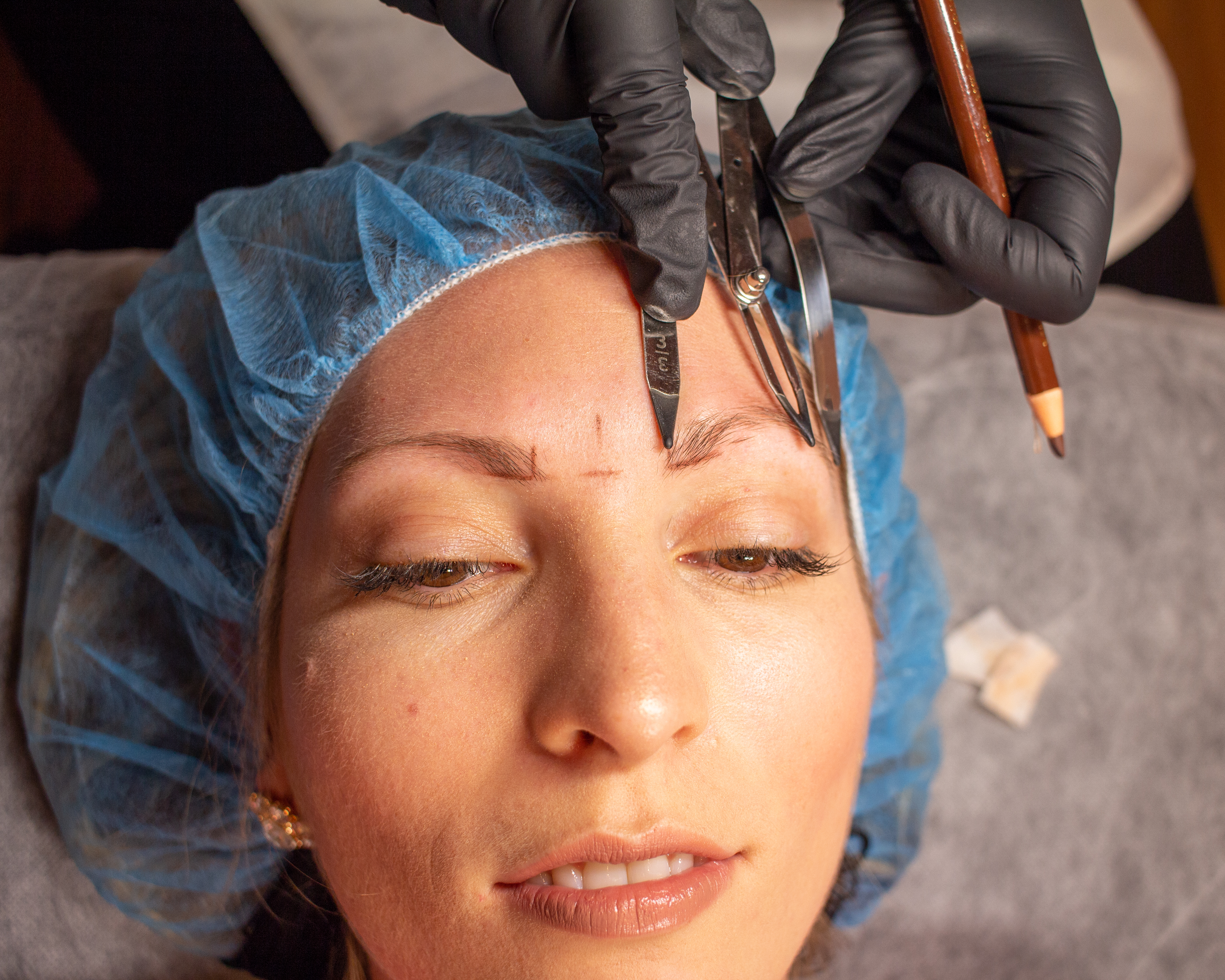 The eyebrow design is calculated according to the golden intersection (phi 1.618) and facial features unique to each client. Perfect symmetry is achieved through PhiBrows application.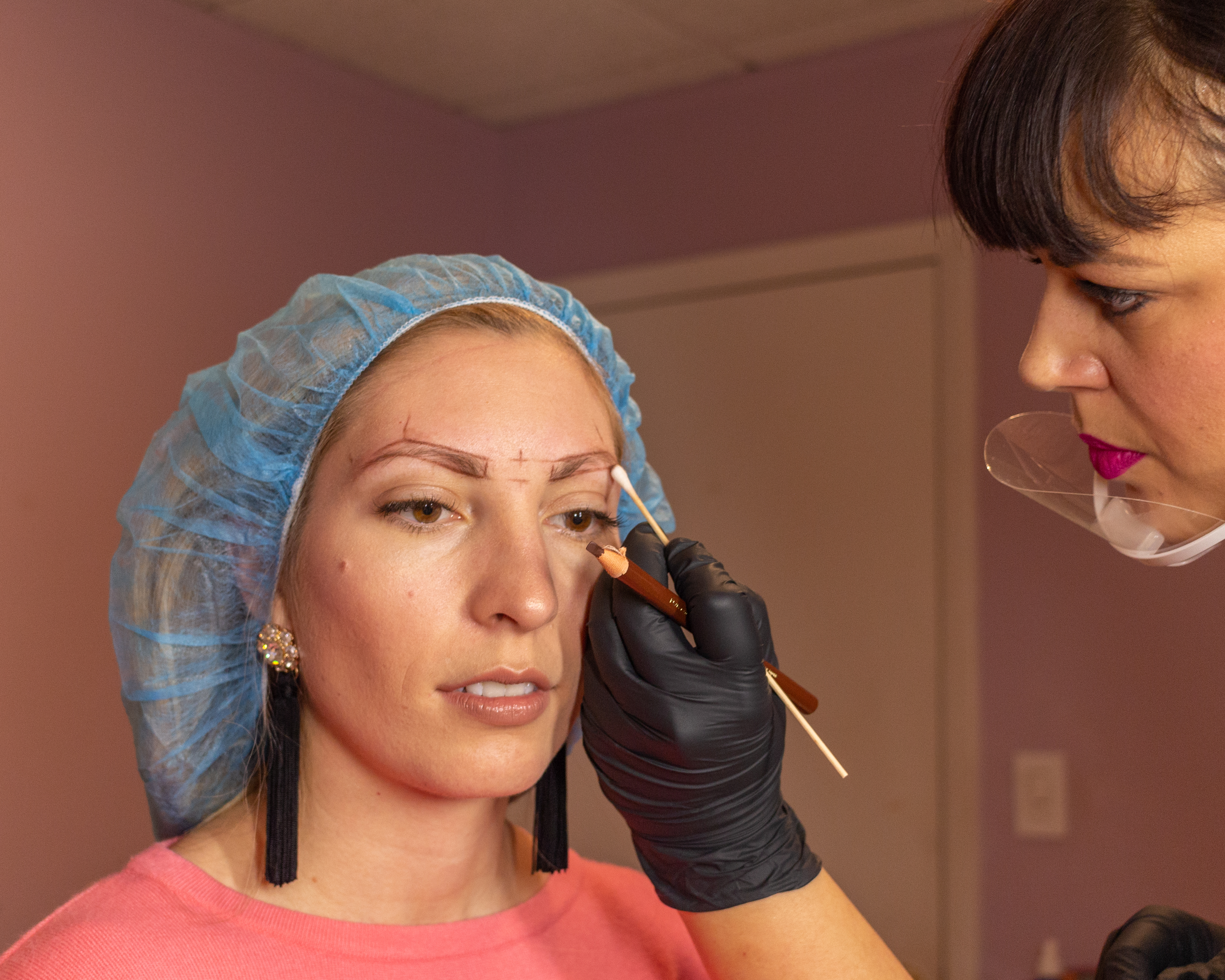 Does microblading hurt?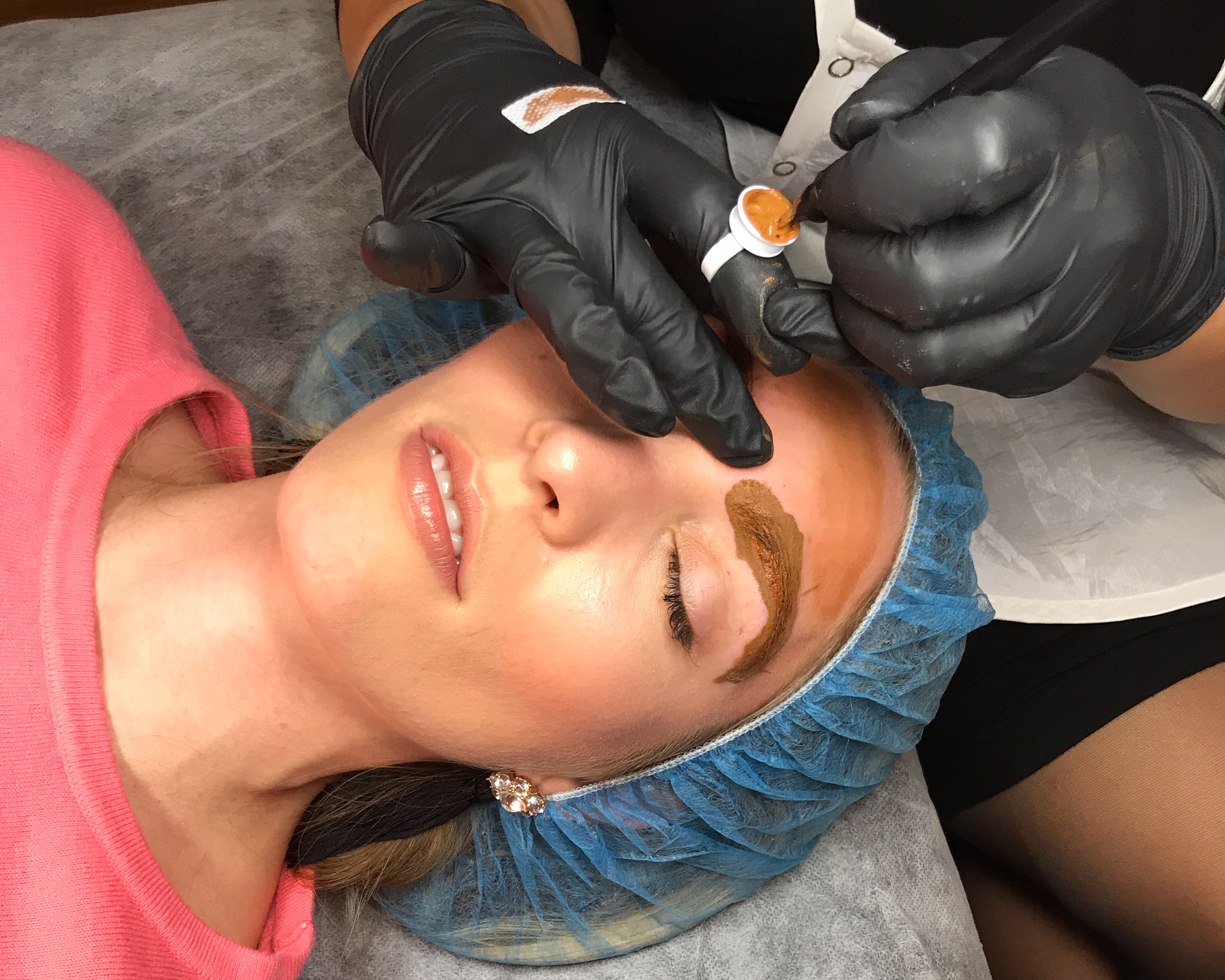 There is a certain deegre of discomfort, but i wouldnt call it pain. I use numbing cream before and during the procedure. A lot of clients say the sound is what bothers them more than feeling.
(From my own perspective, it doesn't hurt. You feel it a bit the first few strokes before the second round of numbing, but after the second numbing…you only hear the noise of the strokes.)
What happens after?
There is a well defined after care that i ask from you to do in the next 7 days. It involves washing them Am and Pm and keeping them moisturized with a cream i give you. As well as avoiding certain activities. I will give you the sheet with instructions
How much does it cost?
The average cost of this treatment goes from $400-600 in the Orlando area. In bigger cities price tag goes up to $1500. There are of course Groupons and technicians with little or no training that charge less. I would advise against that as this is something that will be on your face for up to 3 years
How do you find a trustworthy place?
An experienced technician should have all appropriate licenses and certificates.I would recommend checking if the technician has previous photos of their work. They should also be able to willingly answer all of the client's questions, and offer as much information about the procedure from start to finish. And of course, it should always be performed in a clean, sterile environment.
How long does microblading last?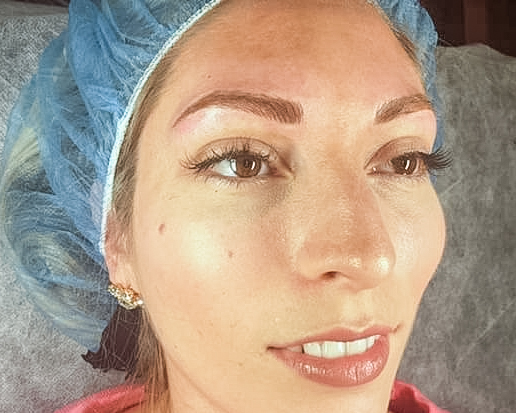 From 8-18 months. The length varies a lot in a lot of factors: skin type, lifestyle, skin care, overall health.
I hope all of these facts help you learn a bit more about Microblading and whether this is a procedure you would be interested in doing! If you have any more questions please leave them in the comments below and I will make sure to get back to you with answers!!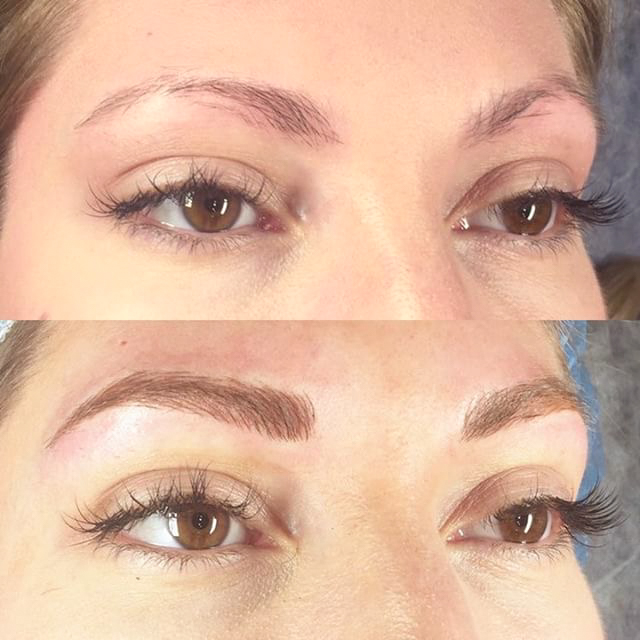 P.S. If you are in the Orlando area and are looking for someone to do your Microblading! Marina is offering 20% off when you use the code FASHION20OFF.
*This post is sponsored by Marina & Magda's Skincare Clinic, but all opinions are 100% my own.
Stay tuned for tomorrow's post to see what beauty detail number two is.