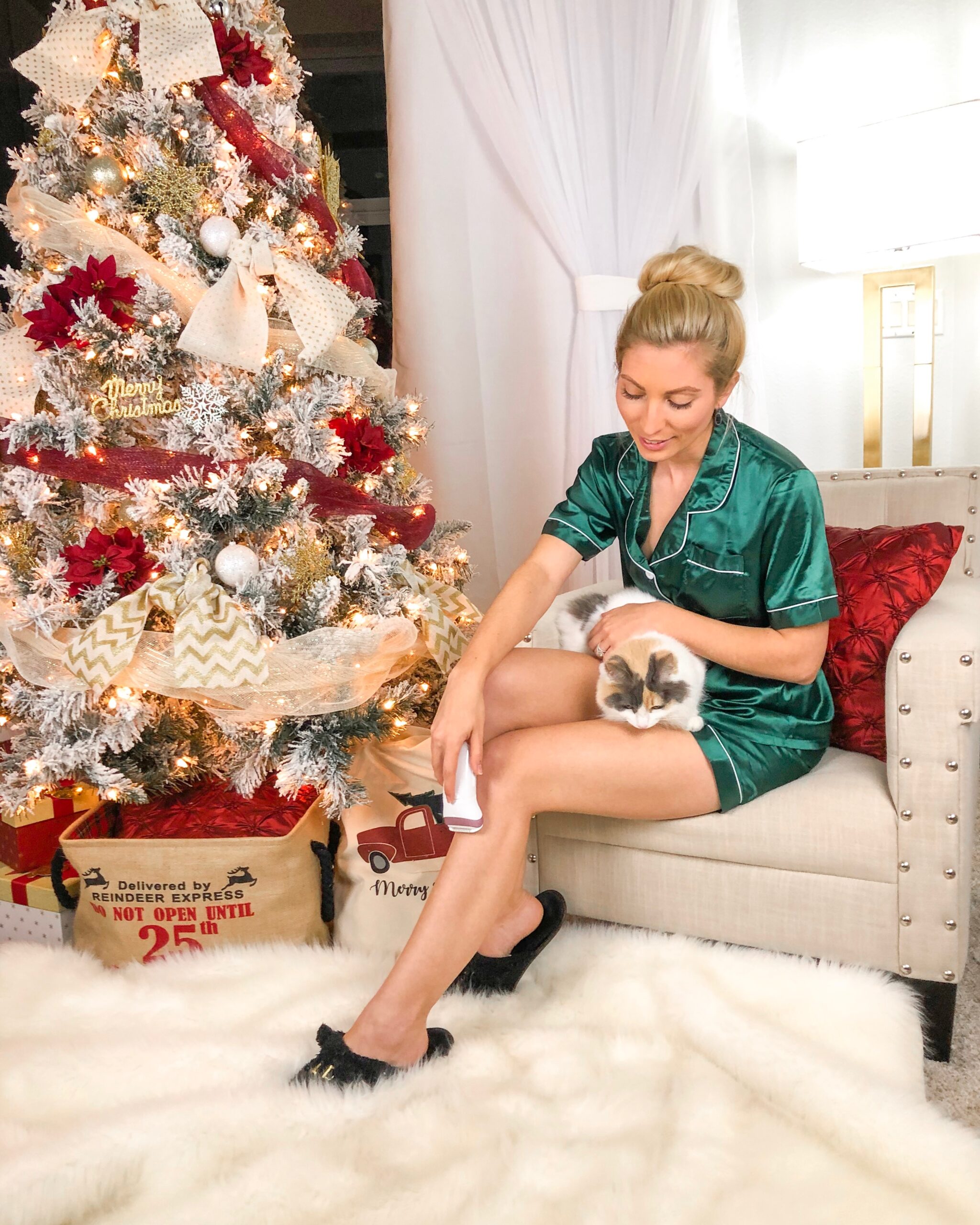 As much as they are cheerful, the holidays bring so many expenses. Holiday parties, family travel, decor, and presents. Without a pre-made budget, this can easily get very expensive and on top of the holiday expenses you still have normal bills! No wonder so many people sink further into debt during the holidays.​ It may be too early this year to get a budget and savings plan in place, but it's never too early for next year. By setting a holiday budget and putting money away up front, you avoid that post-holiday money hangover. The earlier you start, the bigger the budget you can create. With these 3 ways to save for the holidays you can help yourself reach some long term and short term goals. The beauty gift guide below has some long term investment gifts, but through these savings tips you can own these and keep on saving through the year!
TIP 1. Set up a holiday savings account. Have part of your paycheck throughout the year deposited into an account that is strictly for holiday expenses and even birthday gifts.
TIP 2. Use websites like ebates to make money off of your purchases. Also purchase throughout the year on credit cards that give cash back, but don't spend above your means. Pay them off every month and then put that "cash back" into your savings fund.
TIP 3. Give up something around the holidays. I personally have given up salon services. I do my nails, blow dries, and hair removal at home. Instead of going to the salon for waxes, I have been using my Braun Silk-épil 9 that I talk about below. I also have been blow drying my own hair instead of going for my weekly wash and blow dry and not spending any extra on curls, but taking the time to curl my hair with my curling wand. All of these items are easy to do at home, I just have to stop being lazy lol.
BEAUTY GIFT GUIDE
BRAUN SILK-ÉPIL 9 SENSOSMART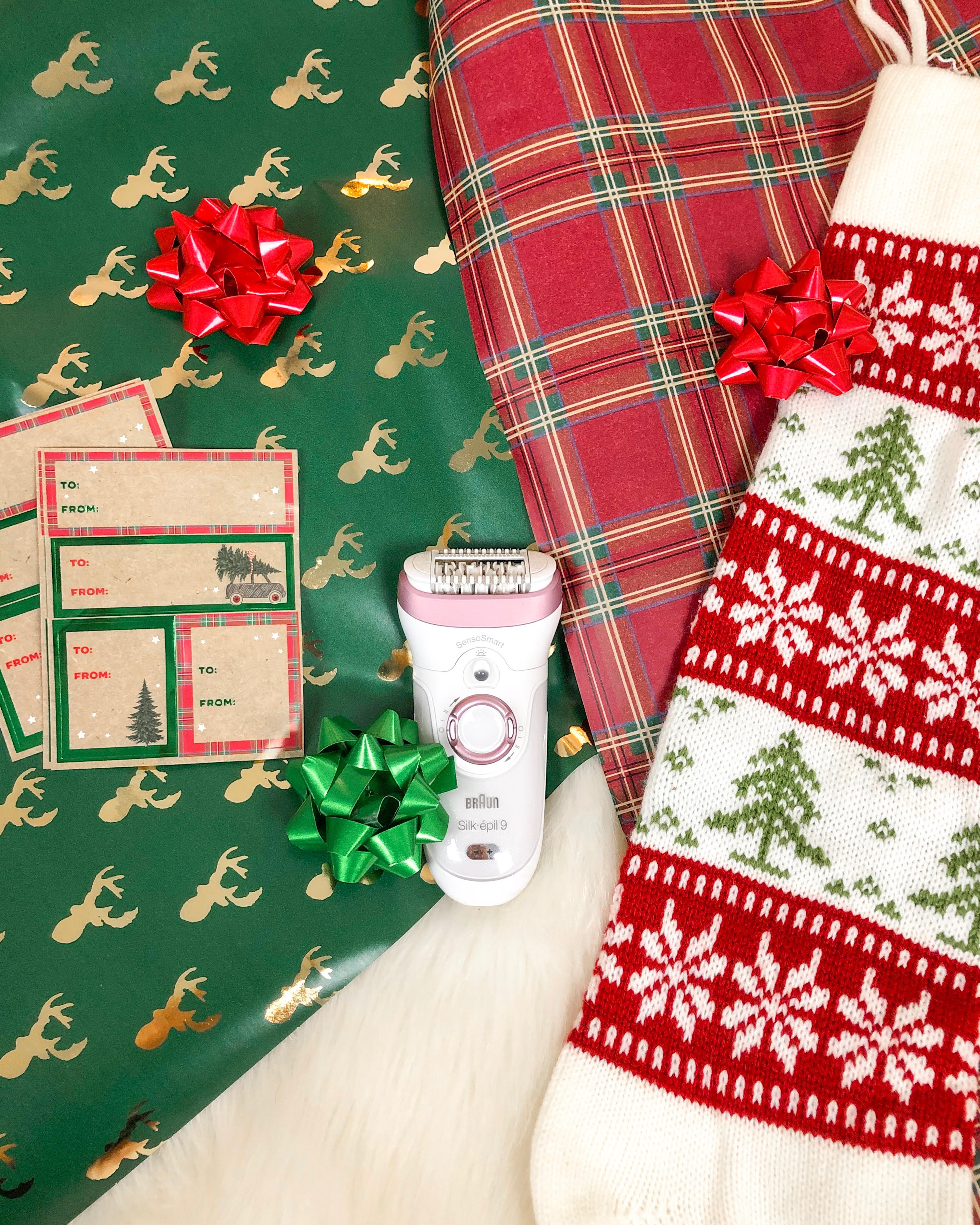 I first started epilating years ago when I found out I could remove hair all over by the root at home. An epilator is an electronic device using rotating sets of tweezers to remove unwanted hairs from the root. They say that everything comes back around in style again, and it's make a new and improved come back. The Braun Silk-épil 9 features their new SensoSmart technology which helps you to epilate with optimal pressure – gently providing guidance via its light-signal so that you don't push too hard. I've been using mine for a few months now on my legs, underarms and part of my bikini. I don't think that I can return to shaving, or waxing appointments after this updated epilator. It's fabulous to not have to shave constantly, especially when traveling. I just epilate for a few minutes and I'm good for over a week, plus my legs stay super smooth. I multi task and epilate in the bathtub or shower since the device is 100% waterproof, and it actually makes it more comfortable. I'm especially obsessed with the Braun Silk-épil 9 design and coloring. It's white and shimmery light pink which ya'll know those are my fave colors. The epilator can even remove hair as tiny as a few millimeters, to make sure you get the smoothest legs possible, it's actually better to use on shorter hairs. It comes with a ton of extras, including a facial cap and added bikini trimmer for precise hair removal in sensitive areas, so it's no surprise that Braun is the #1 epilator. You can actually purchase it right on Amazon, thank you Prime shipping, plus through the end of December, there's also a $20 off clippable coupon applied at check out!
FACE MASK SETS
Instead of just sticking these in last minute as stocking stuffers, get a beautiful kit that you can pamper at home with. For yourself, or that lady in your life that you cherish, these are a great affordable gift. I don't know about you, but the winter is the perfect time to cozy up with a Hallmark movie, cup of cocoa, and a face mask!

TRAVEL BLOW DRYERS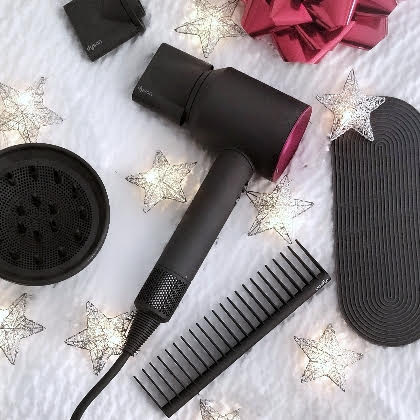 I personally don't have either of these hair dryers yet, but they are def on my radar. I hope my husband is reading this right now because he has been stealing my hair dryer since it's been cold and it's not very travel friendly. Both of these dryers are recommended by women I know that have them. You can see my friend Miki's review of her Dyson above on Instagram. They are easy to travel with and dry your hair over 2x faster than the main stream hair dryers. The T3 dryer has a built-in ion generator and puts out negative ions to help smooth the hair cuticle. It's a great item to put on your Christmas List that will last you many years!

INTERCHANGEABLE CURLING IRONS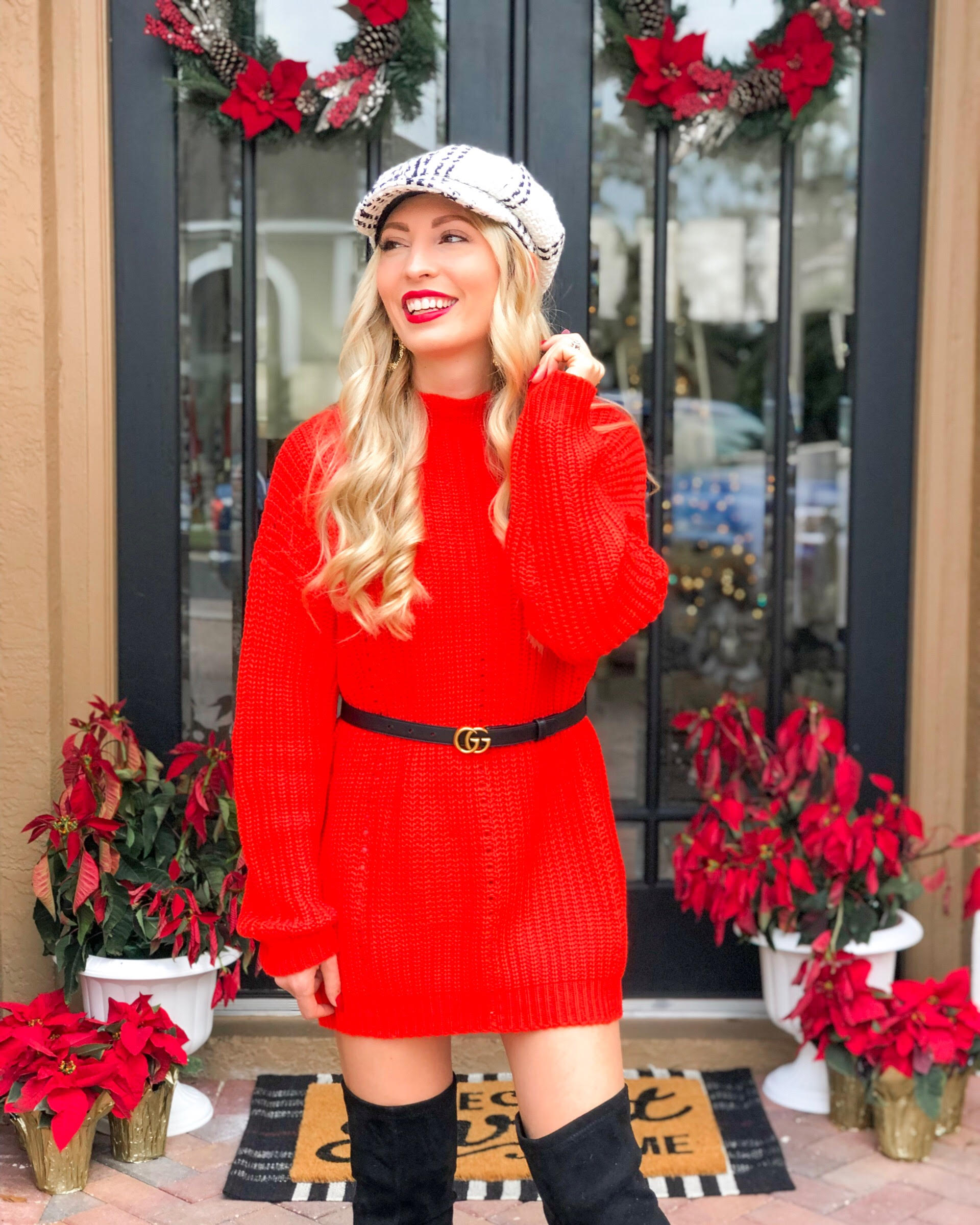 So, I'm not sure if you are using a curling wand, or a clamp iron, but I am a wand lover! I totally swear by my interchangeable curling iron because it's great for traveling and for different types of curl situations. With my Living Proof hair spray my curls stay nice for a few days and I can curl once and not have to re-curl until I wash my hair. I typically use the 1″ barrel, but the wand comes with three different barrels to achieve a bunch of different looks.

SLEEPING BEAUTY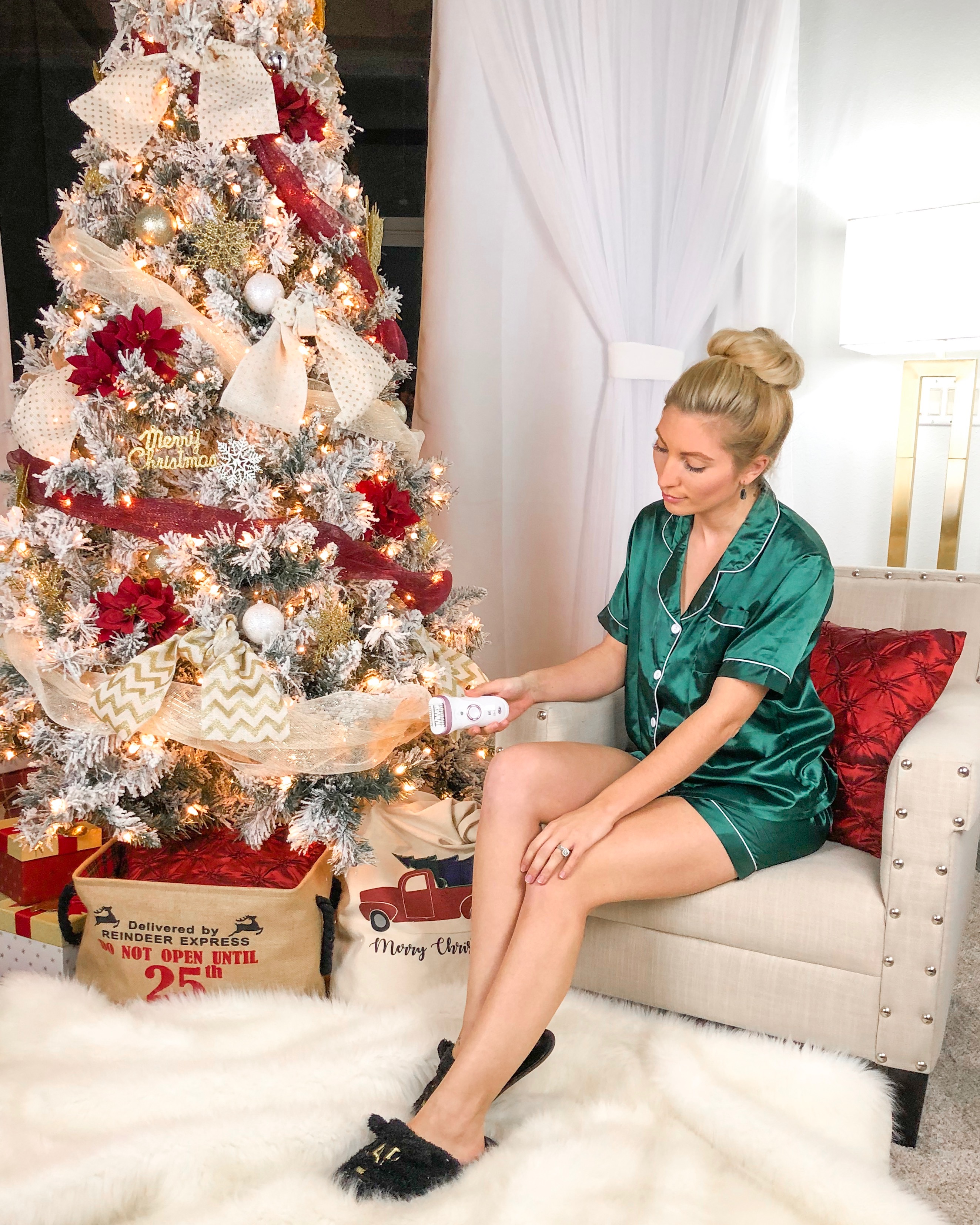 Christmas is the PERFECT time to ask for new pajamas, so why not the perfect pillow case and sleep mask to go with those! There are so many benefits to a silk/satin pillowcase. You know those hours spent curling your hair, well now your hair will last longer and be less frizzy with this case. Also, if you are trying to be gentle on your lashes, or extensions, then you need this sleep mask. This will block out the morning light so you can sleep longer this winter.

What kind of beauty items do you have on your list?
SHOP THE POST:

Xo, Nikki