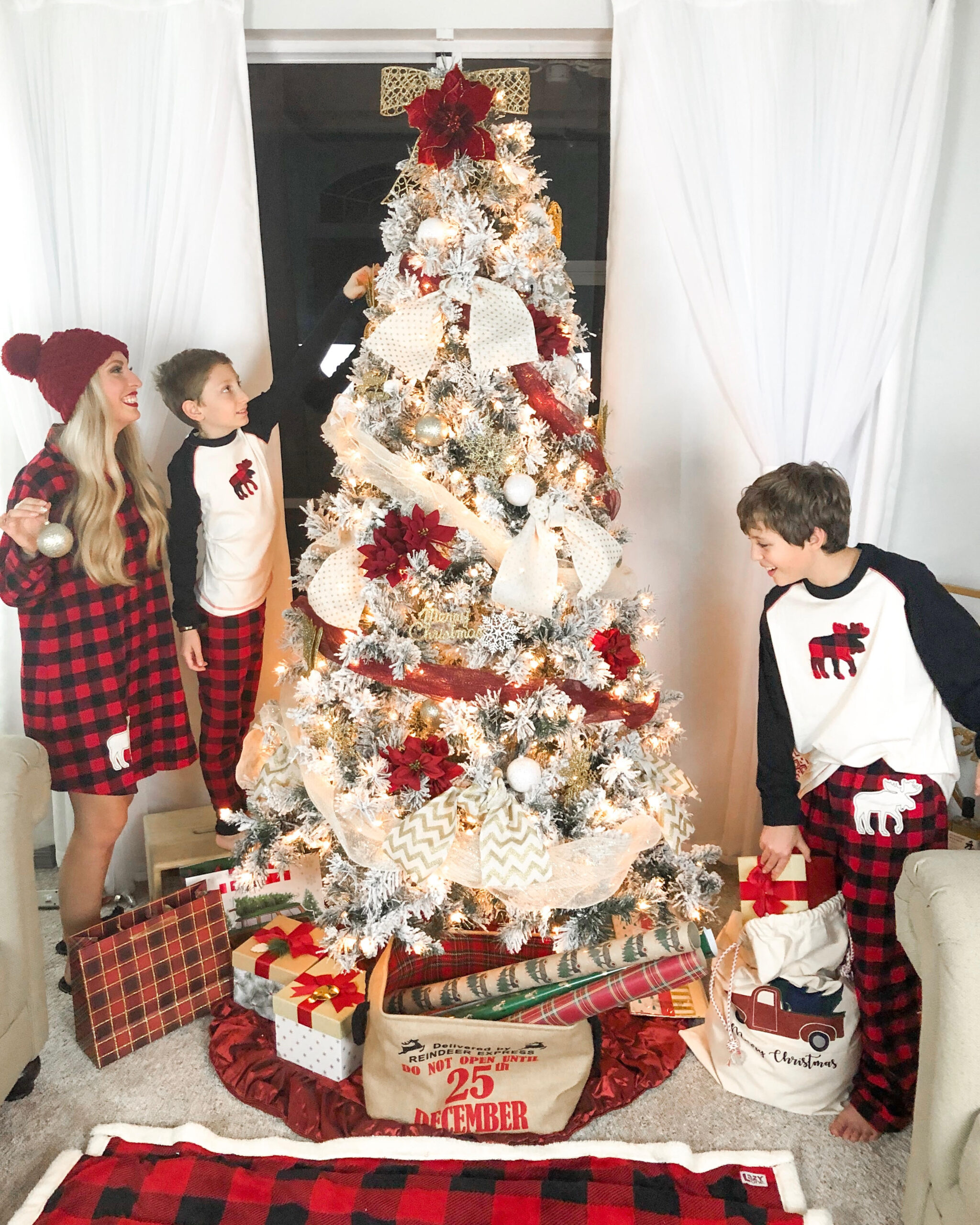 Christmas is more than opening presents from Mom, or Santa under the tree, but these holidays can sneak up on the most well-prepared parents. Those few weeks between Thanksgiving and New Year's really do pass by in one big, festive blur. Before you spend another year just going through the motions, why not start a few family traditions you can always revisit, time and again? From Christmas decorating to matching PJs, these ideas aren't that hard to pull off or even super time-consuming. Each of these add just enough holiday magic that you and your family will truly look forward to it.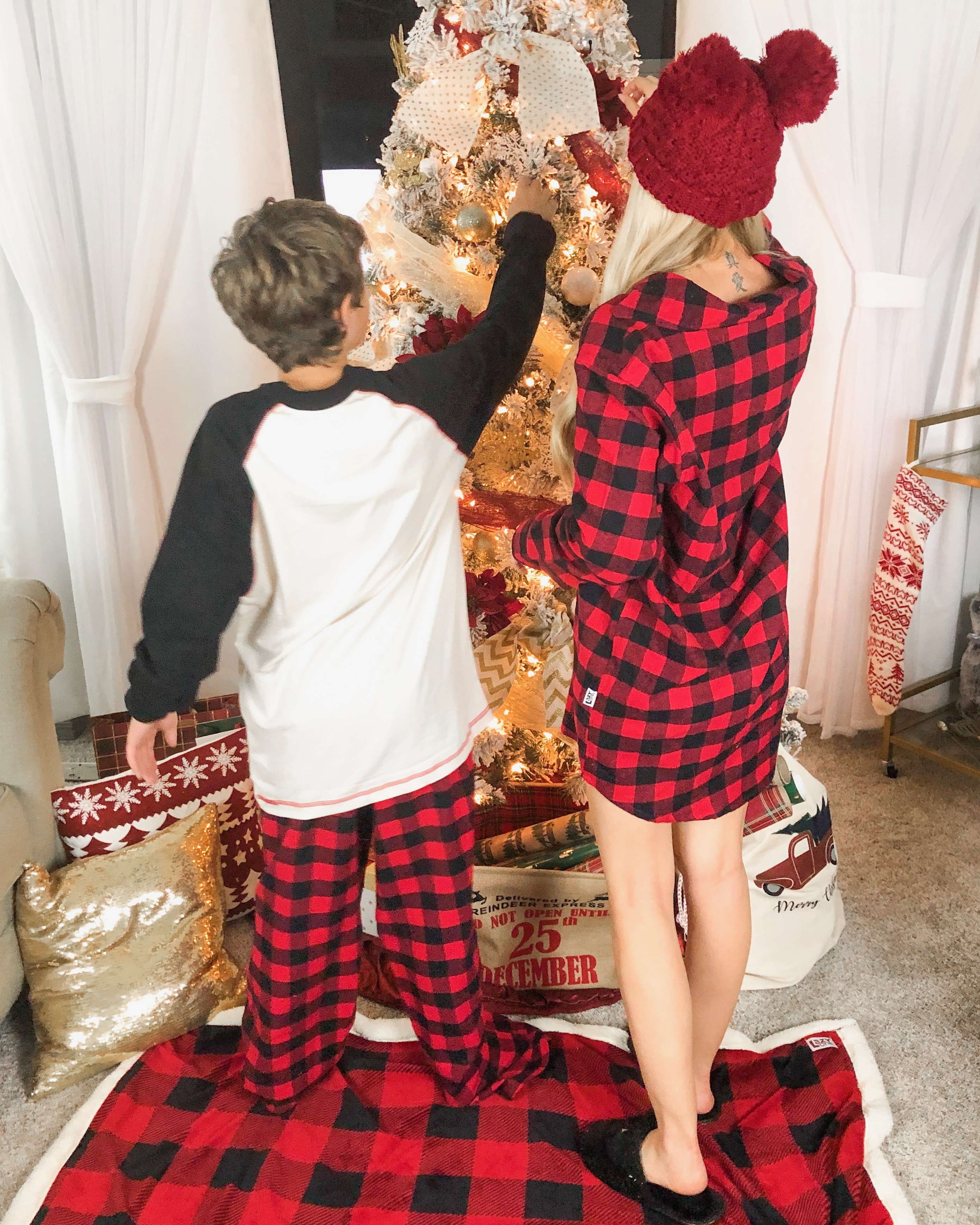 1. HOLIDAY DECOR
Every year, the day after Thanksgiving, my family and I make hot cocoa and decorate the Christmas tree. So far we haven't started collecting any special ornaments, but it's my secret surprise that we are going to start this year. I'm going to give my husband and my kids a new family Ornament every year that we can add to our tree. Since we got married this year, I think it will be a great tradition to add. After we decorate the tree, we also decorate the formal dining room table, the formal living room, and the outside. I didn't do a ton of lights this year because I need to buy more items and it's more affordable to do that shopping right after Christmas. I did decorate our front porch though and it turned out super cute!
2. CHANUKAH DINNER
A unique tradition we have is that the weekend during Chanukah, we always have a family dinner to celebrate. I am not Jewish, but my in-laws and part of my husbands family are. The kids love it because they get extra presents of course, and I love it for the food haha. I think it's also really important to show the kids different holidays, traditions, and cultures. I want to raise them to be accepting of all different people and their values. I also want them to learn different religions and decide for themselves what works for them as long as they are always kind.
3. SECRET SANTA
Every year we do a secret Santa. One for the adults in our immediate family who celebrate together on Christmas day, plus one for the kids at our full family Christmas party. Gifts really add up and to be honest the kids don't need gifts from every single person. I don't know where I would even put all of those haha.
4. CARLI CHRISTMAS
This is what we call our family Christmas on my husband's mom's side. Her maiden name is Carli and every year that whole side of the family gets together for fun and games. The kids do a secret santa exchange and us adults play games and do some kind of cook off. Last year it was Chili and the winner got a prize. This year we have to make some kind of dish with cinnamon, cranberries, and peppermint. No, the peppermint cannot be a garnish and all of this has to be cooked into the dish. Any suggestions?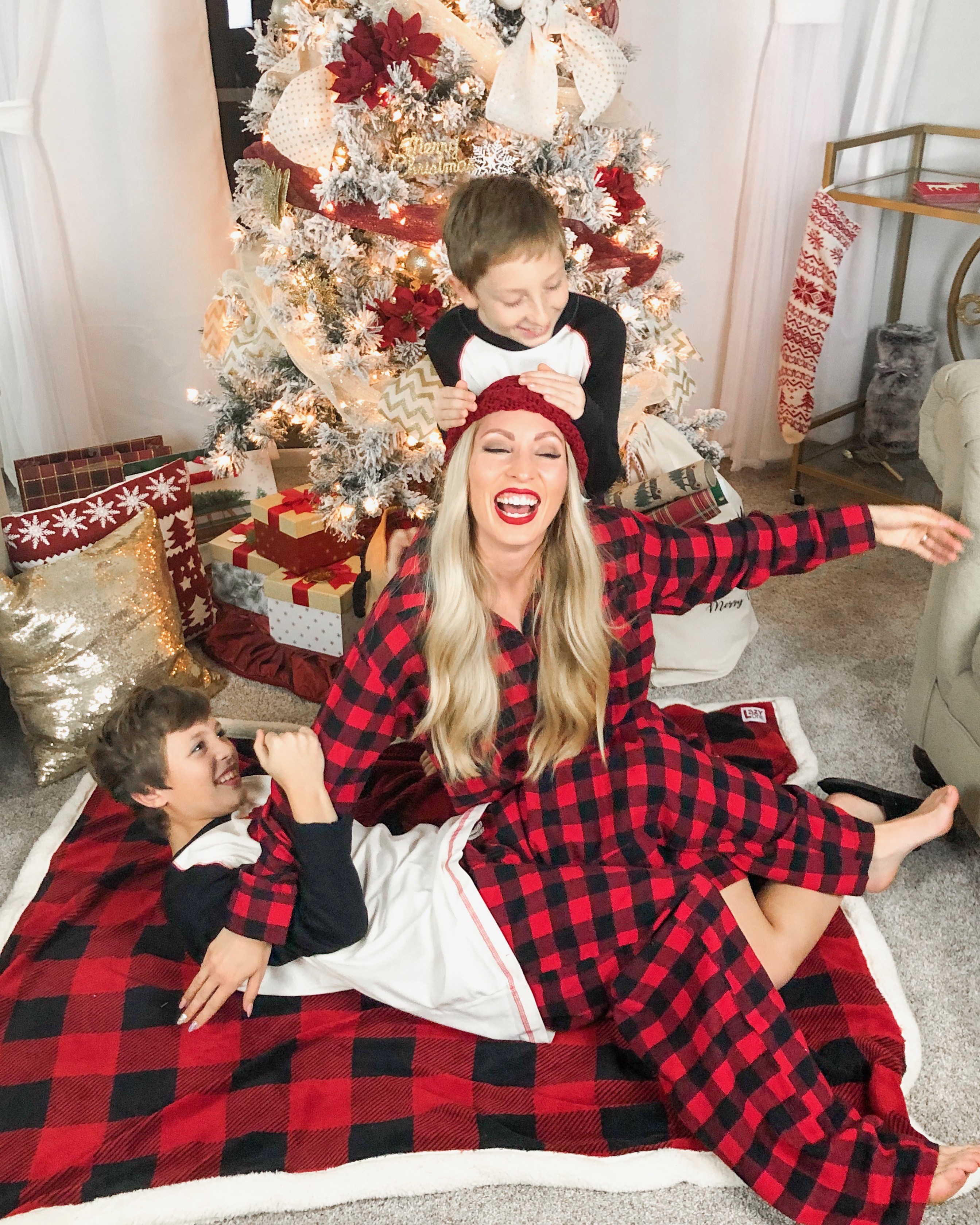 5. CHRISTMAS EVE PAJAMAS
One of my favorite traditions that was something I didn't have every year growing up, is new PJ's. I started this with my kids before my husband and I got back together and got married. This year we were gifted the most adorable matching pajamas from Lazy One. They have so many different options for the whole family, including your furry friends. They are also super affordable and high quality. As a mom who is always wanting to create fun memories with their kids, these PJ's are an amazing way to bring togetherness and creativity to the family. We got the Moose Plaid set and it even had a matching blanket that the boys love to snuggle up with.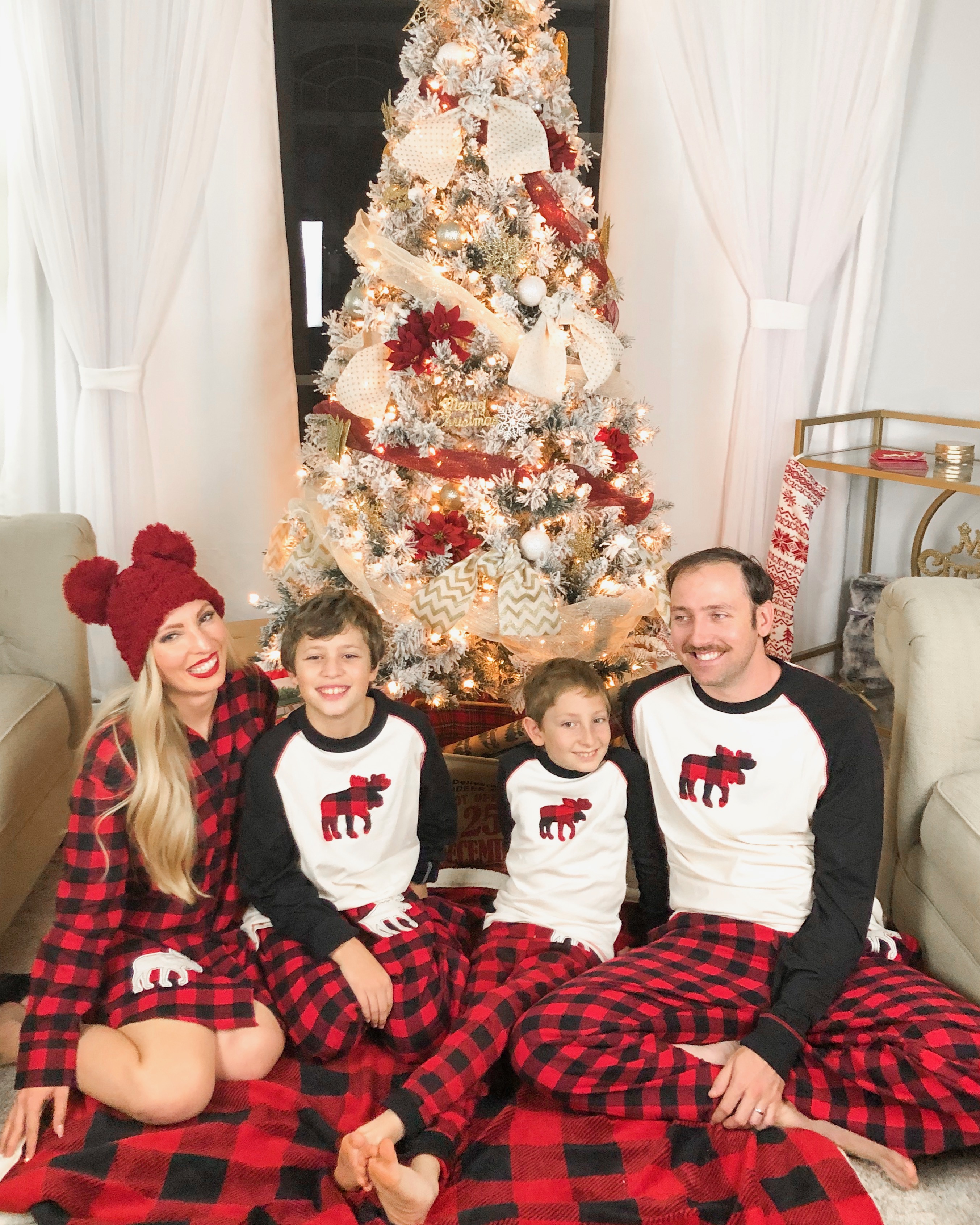 6. HOLIDAY CHRISTMAS CARDS
Family Holiday cards to send out every year is something I really love to do. Family photos are a great way to look back on the memories we create together. This is why I decided to make it more fun this year and do our photos in our living room in our matching PJ's. My kids really enjoyed getting to run around and I got some goofy candid shots that really display our family dynamic. I hope everyone I send them to this year loves them as much as I do. Don't skip the holiday cards even if you think no one will save them, or at lease make one for yourself to keep every year!
What are some of your holiday traditions?
Xo, Nikki