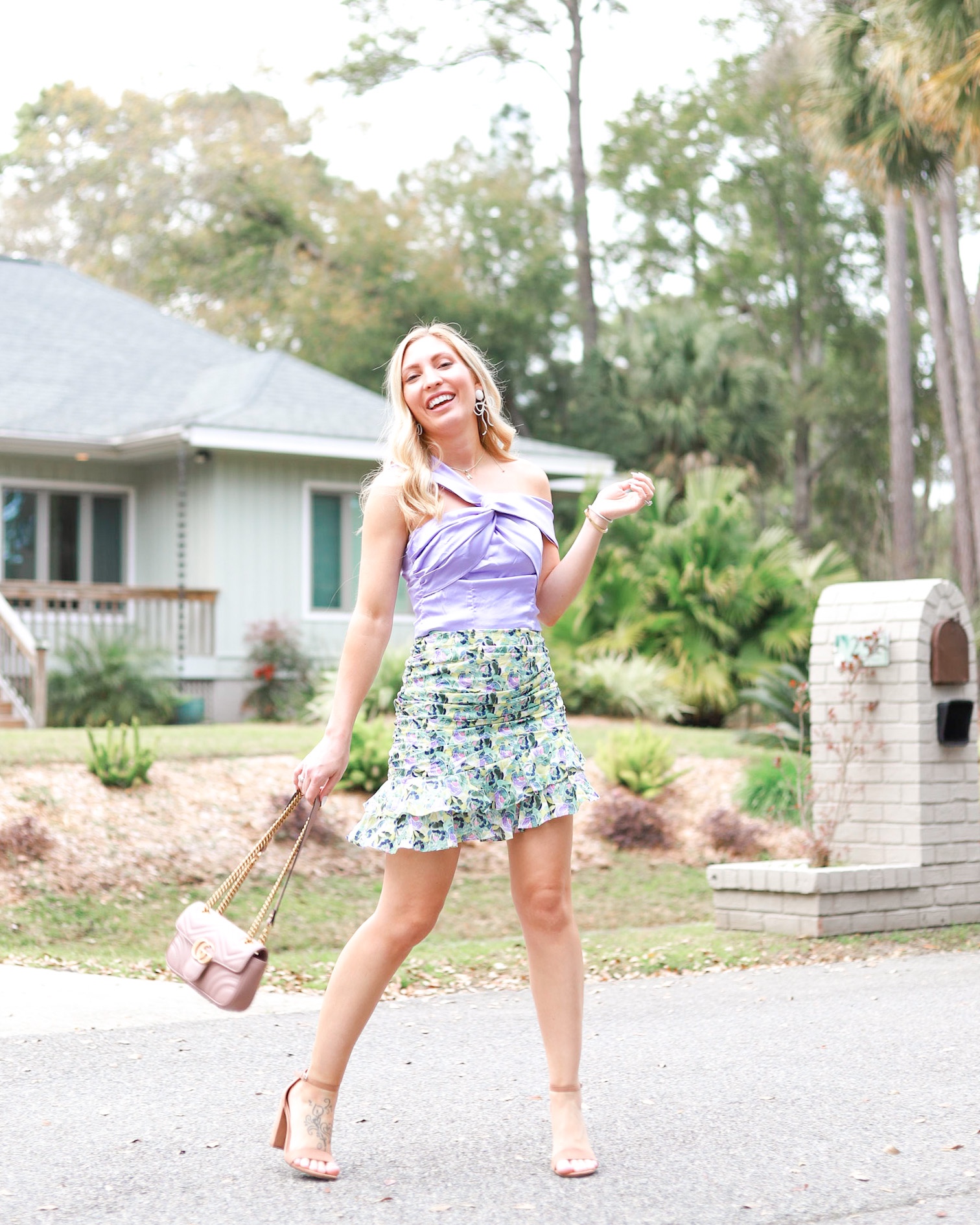 Surprisingly, I have not been posting as much lately on the blog. Work has been hectic, and life has gotten in the way. However, with the craziness going on in the world today, I realized it was time to be more regular on here again. Since we need to be social distancing, I want this to be a positive space where we can social media gather. I plan on making sure to keep in touch with anyone that needs the prayers, someone to talk to, or just to have some light reading content. I am currently working from home and I think it will actually be really nice. I will be spending more time with my family, my dog will be really happy, and with less travel time I can actually make more time for blog content. I don't take the situation of our country lightly though and I want to share some tips for staying sane during the Coronavirus outbreak.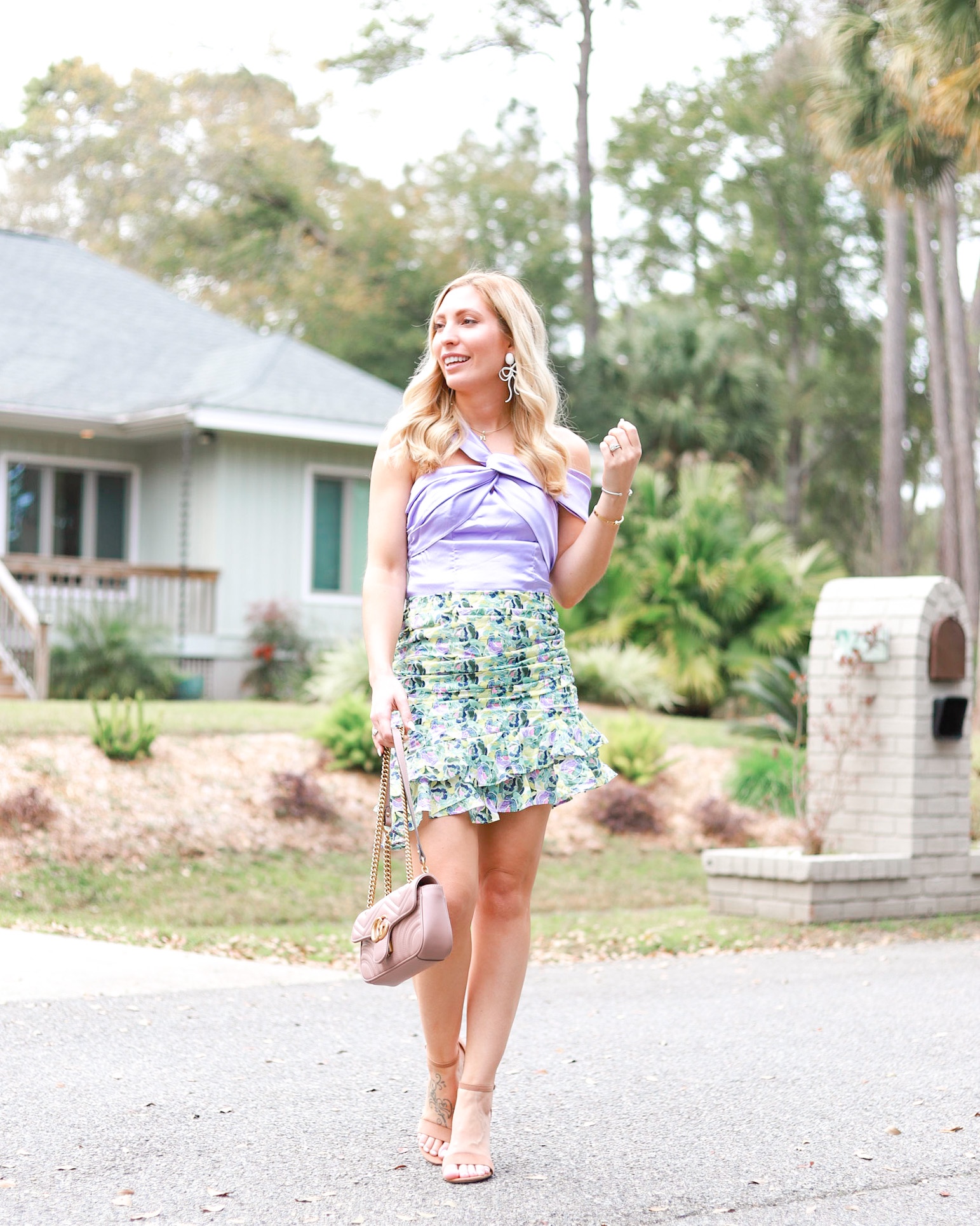 As someone who has lived in Florida for more than half of my life, I am no stranger to situations of panic. Every time a hurricane comes people seem to raid the stores and the shelves go bare. The kids are out of school and we are stuck inside, unsure of how long everything will last. I normally feel like a child still in those situations, since my husband and I are not great hurricane prep people and my Mother in Law takes care of us. Now I'm realizing with the Coronavirus I need to learn to face these fears head on since I have kids and I know they need to rely on me to be the stable person in times like these. This got me thinking on what I can do to keep myself and my whole household sane with everything going on.
1. MAKE A SCHEDULE
This is something my office sent out an email about when they made us work from home with the Coronavirus outbreak. When we start working from home it's easy to get off track. I think it's a really good idea to have a schedule for yourself as if you were going into the office and try to stick to it. Take a lunch break away from your "desk area", and take those 15 minute breaks to stretch your legs. This stops you from over working and helps you be more productive at home.
2. TAKE WALKS
Use those 15 minute breaks to walk around outside. Take your dog for a walk because you know Fido is super happy that you are at home with them all day. You could also do a few things in the yard to soak up the sun like walking with the lawn mower, or looking for those pesky weeds as you get your exercise in. Walking with the neighbors and still keeping a distance is also a great way to keep some social time.
3. WATCH NEW SHOWS
I feel like I never have time to find new shows always being on the go. However, now that I will be spending more time in I will be finding things to binge watch on Hulu, Netflix, and Disney+. If you have some suggestions please drop me a comment with your favorites. I recently have been watching The Good Doctor, General Hospital, Love is Blind, Stumptown, and Single Parents.
4. PLAY GAMES WITH FAMILY/FRIENDS
I feel like we have a ton of board games that my kids never want to play. This is the time to set up a weekly family game night. Make pizza at home and then play a game, or a few different games to while the time away! This is a great way to interact, socialize, and get the kids off the electronics.
5. READ BOOKS
I am really looking forward to wine and book nights. I'm a romance novel junkie and I haven't had a lot of time to ready lately. I plan of having two nights a week be reading nights instead of TV. This is also really great to get yourself away from the screen time. Any book suggestions as well? I'm currently reading a romance series called The Untouchables.
6. DRESS UP, OR DRESS DOWN
I personally always love to dress up. When I have nowhere to go, then I start to get into a funk. I'm going to force myself to do a light makeup and hairstyle every day to make myself feel better. Since I don't have the commute or need to drop the kids off at school, I will be using that time to get myself ready and shoot an outfit. I have a love for fashion and I still want to keep that alive. It makes me feel good to look good, so I can still do that from home. I also will most likely get right back into my yoga pants, or pjs for sitting at the computer. It doesn't hurt to be comfy, right?!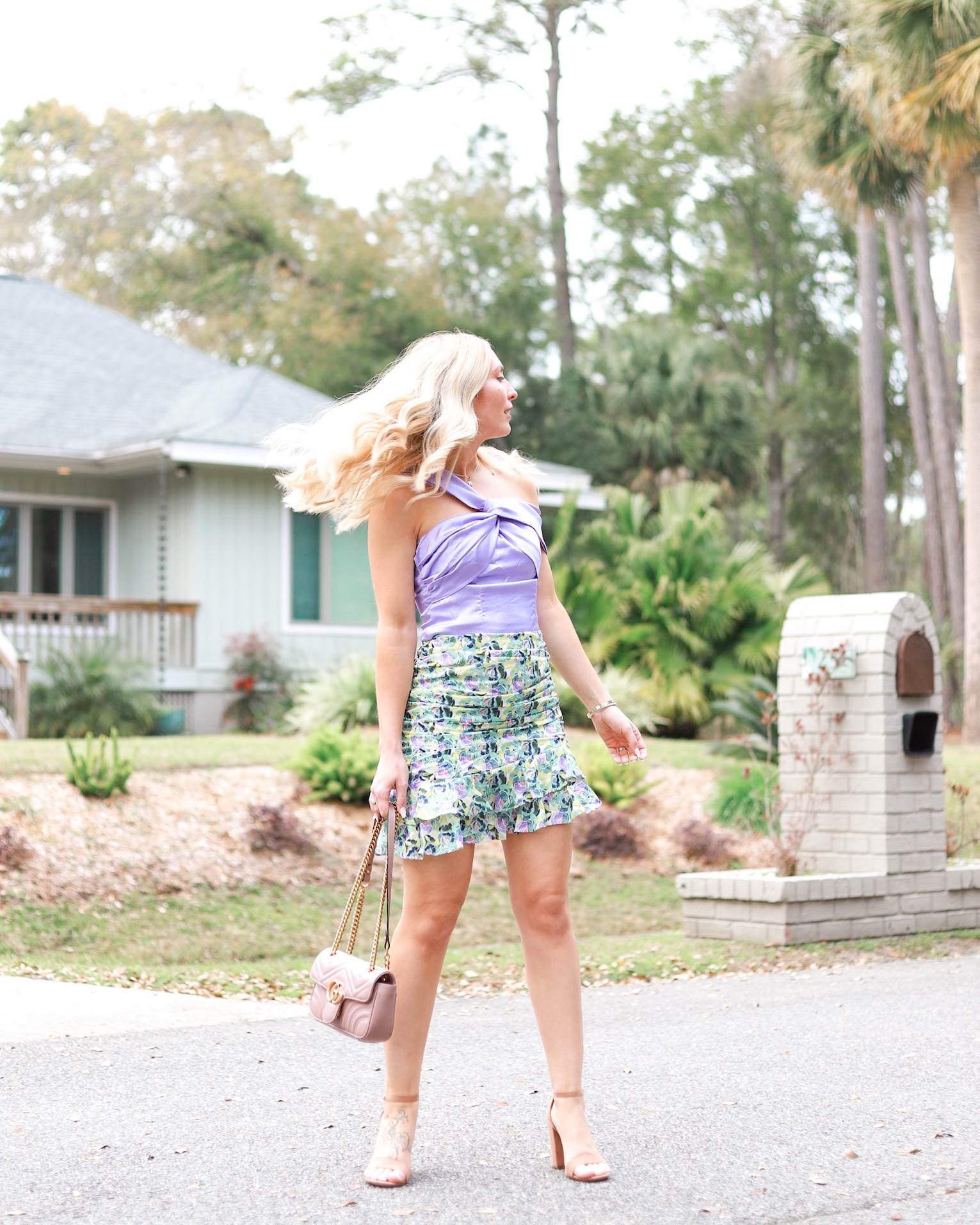 Top: Shein | Skirt: Shein | Shoes: Target
Earrings: Dress for Cocktails | Purse: Gucci & Similar | Bracelets: 1 & 2
I really hope these tips help you stay sane as you are at home these coming weeks. If you have any additional advice for anyone for us to stay sane during the Coronavirus craziness please let us know in the comments below! Obviously we should save any health advice for the professionals.
Xoxo, Nikki