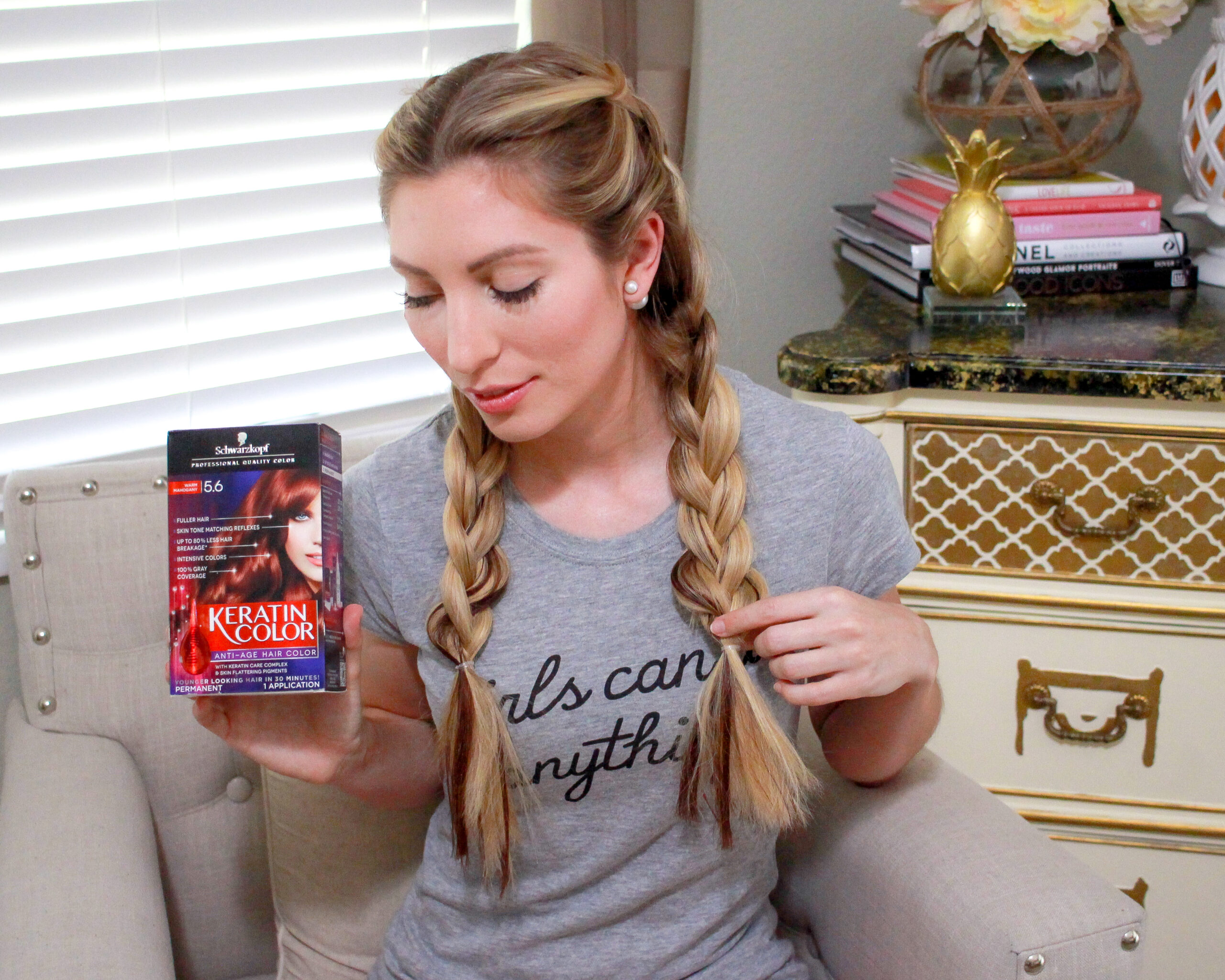 Disclosure: This shop has been compensated by Schwarzkopf. #KeratinKBondPlex #sponsored
Since summer is approaching and most people will be spending a lot of time at the pool and the beach, I wanted to share my favorite hair style that I wear whenever I'm going to be at the pool for the day. However, I'm going to show you how you can do double dutch braids using hair extensions as well, that way if your hair is shorter and you want to add some length, or your hair is thin and you want to add more volume. Plus, if you want to add some fun different colored highlights into your braids; I'm also going to show you how you can dye your hair extensions at home either to match your own hair, or a fun color to mix up your look for a new season.
AT HOME SCHWARZKOPF® KERATIN COLOR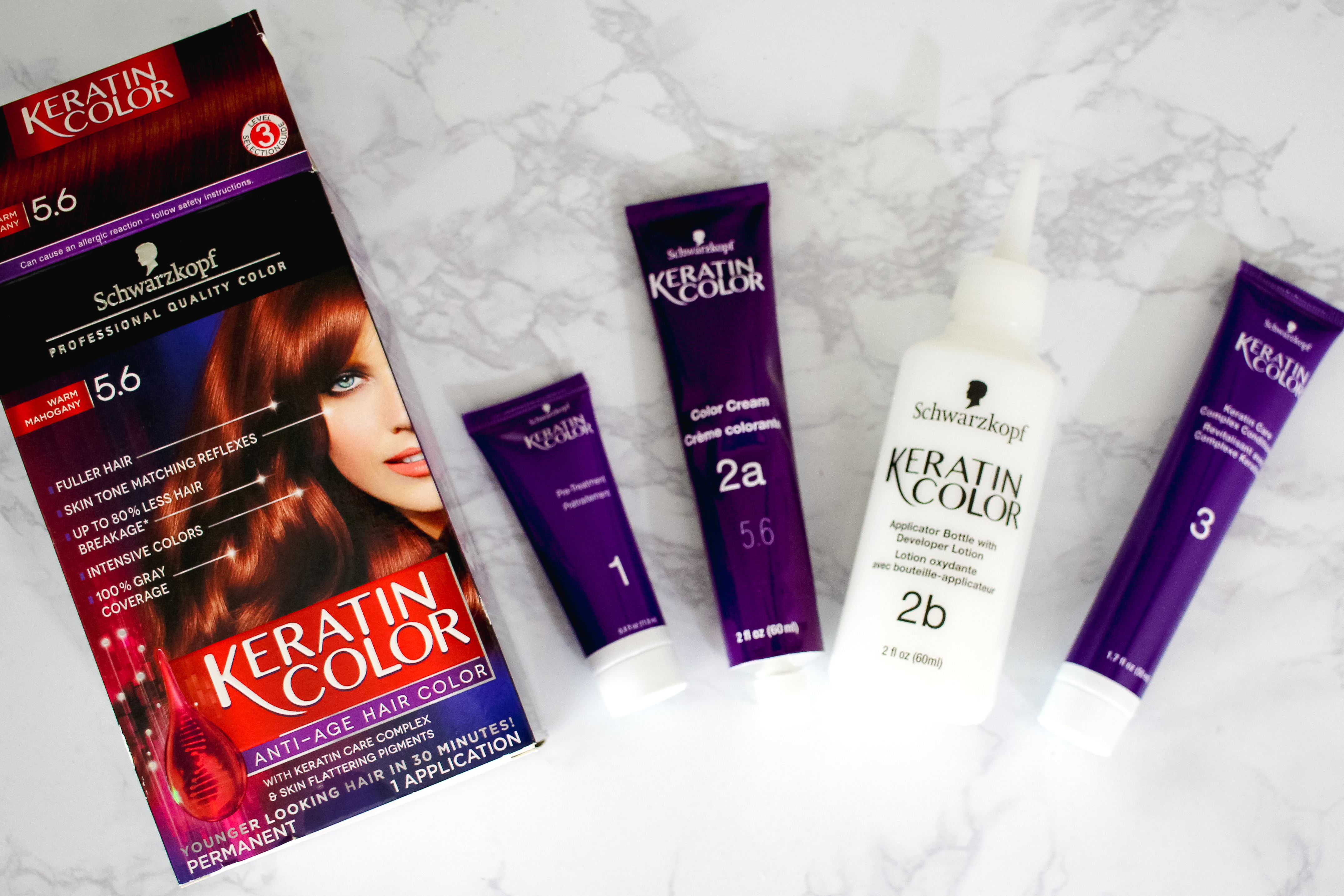 I have always wanted to try out the color red, but since it fades quickly and I am unsure of whether it would flatter me or not, I have been nervous to test it. With hair extensions, I can be a bit more brave because it's not permanent! On a recent trip to Walmart, I found this beautiful color, Warm Mahogany and since I had dyed a wig before for my Halloween Costume, I thought this would be a great way to spice up a set of extensions for summer.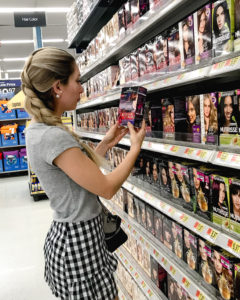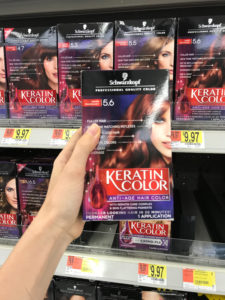 I personally like the Schwarzkopf® Keratin Color because it now contains K-BOND PLEX™ which repairs the inner hair structure for strong and healthy looking hair.  Plus, It's professional quality hair color at home that is easy to use and produces beautiful color results that last!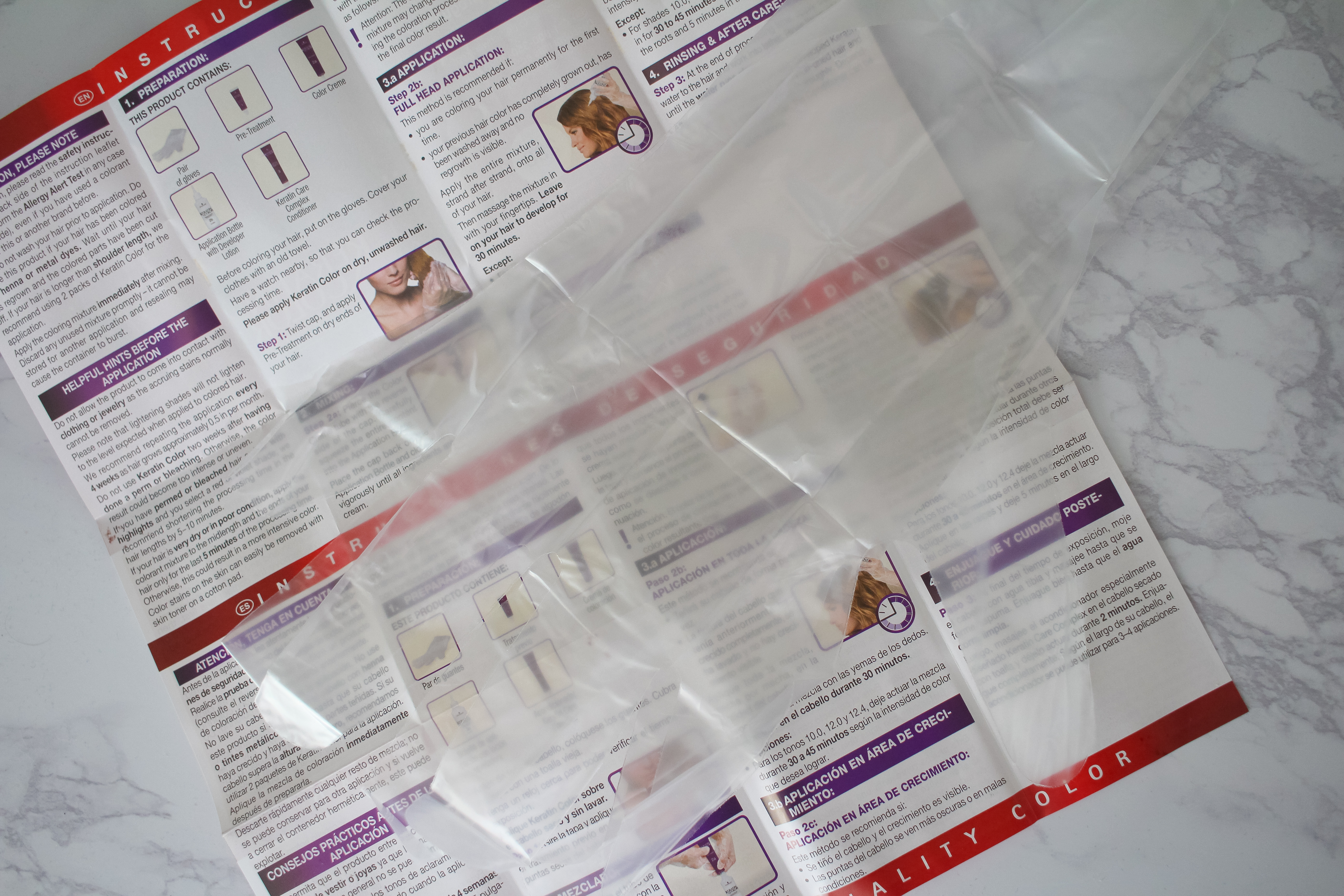 Before you start fully dying your hair, or extensions you need to do two things. First read the instructions all the way through to make sure you don't miss a step and you must do a TEST PATCH because you don't know how a new color, or product may react on your hair and you can avoid a lot of mishaps by taking the time to do this small step. I'm serious about that, because as much as I like the color my extensions turned out, the color does not match exactly to what the box shows, which I learned with my test patch. I've said it before, but I'll say it again. Dying your hair at home is as easy as 1, 2, 3, as long as you follow instructions.
Step 1: Treat your hair with the pre-color serum that conditions your hair before coloring for a more even color result from root to tip.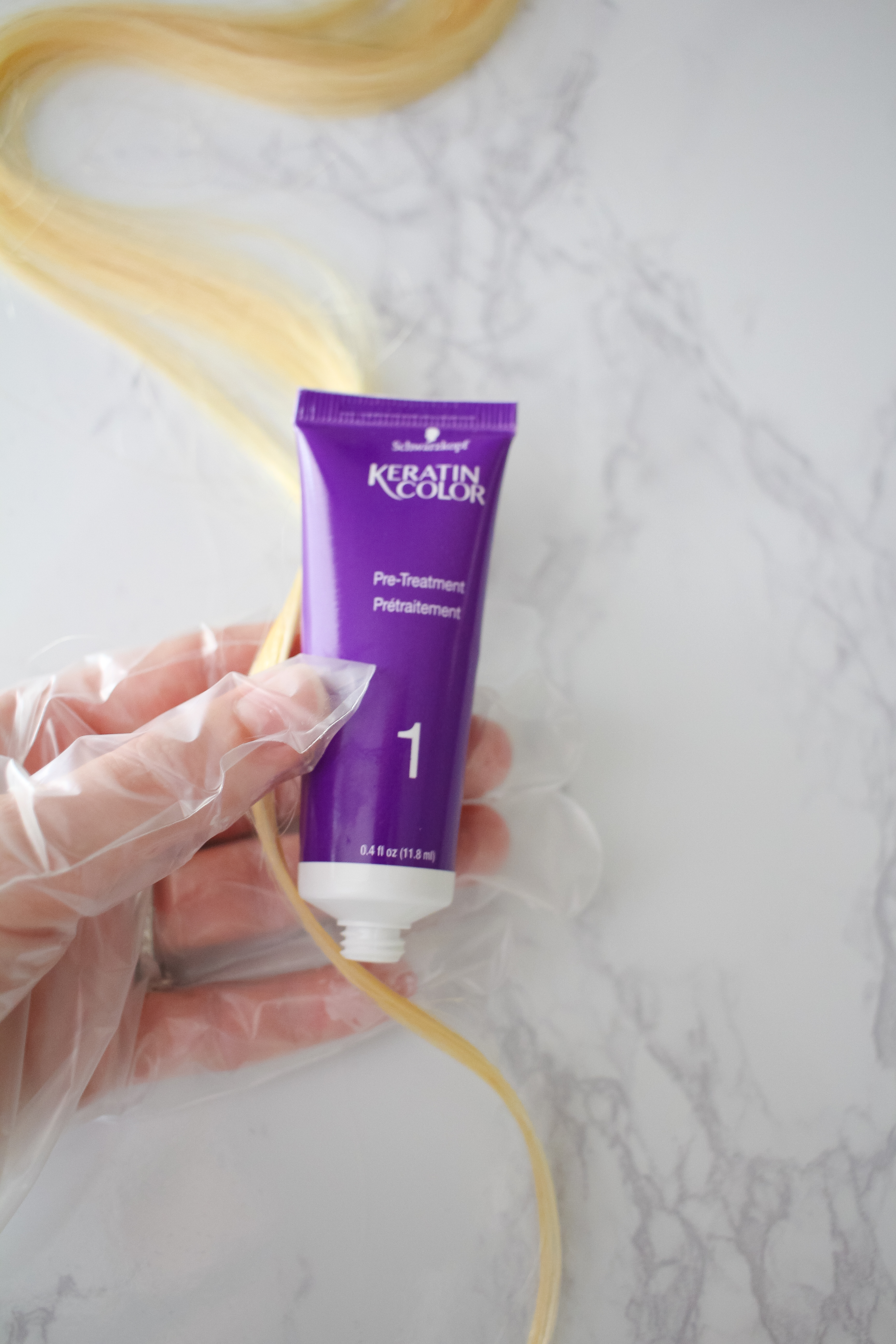 Step 2: Mix the color and the developer together in the bottle to create your beautifully intense color. Since dying your hair can damage it a bit, I think it was really smart of Schwarzkopf to add K-BOND PLEX™ which is salon inspired anti-breakage technology, since I know as well as the next woman that we want strong hair without breakage. Use the bottle and your fingers, or a brush to cover the hair from root to tip.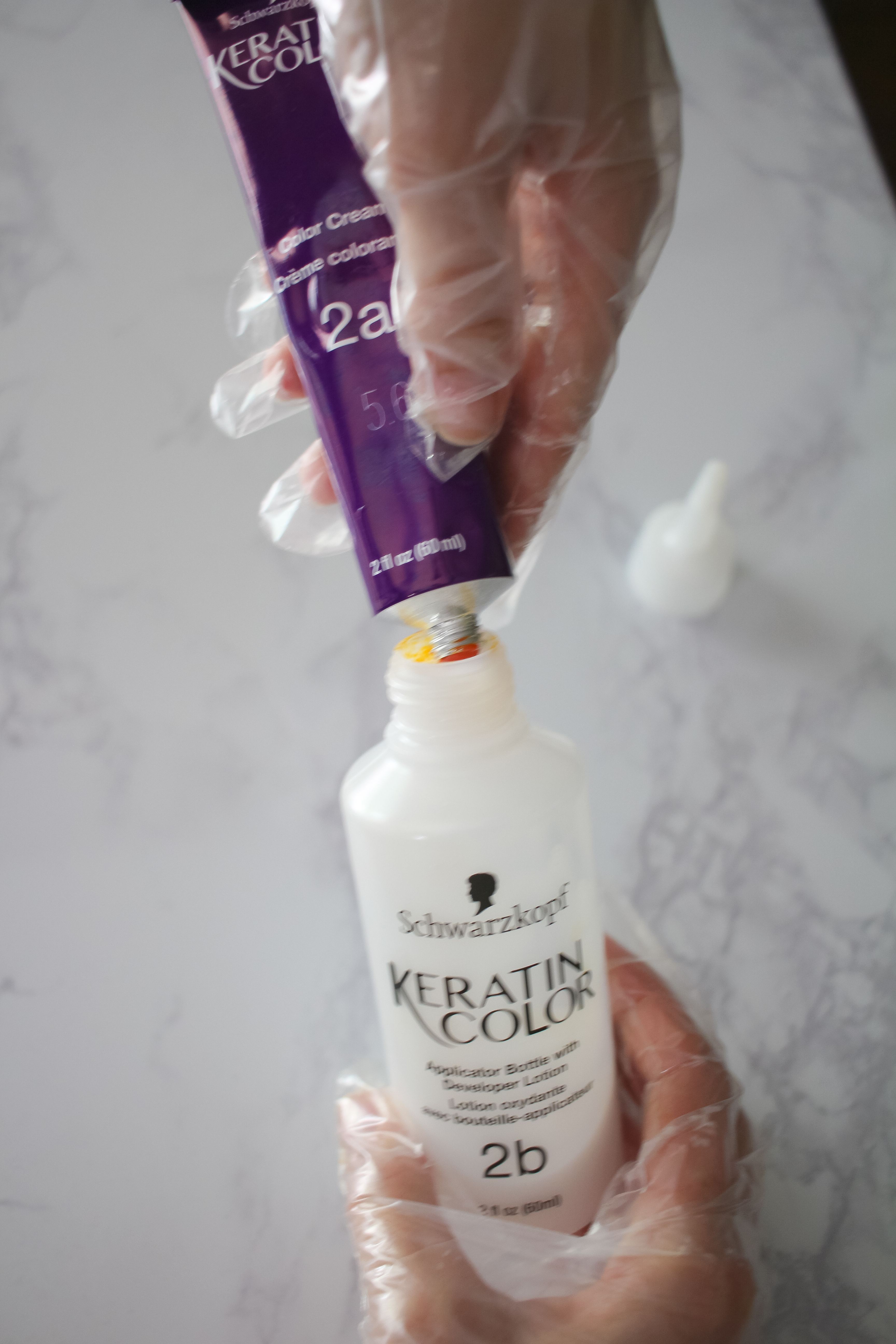 *Extra Tip: My cousin is a cosmetologist and one thing she told me is to rub in the color well, so that you get it even, but do not glob up the color in some spots. You should actually make sure you don't leave excess globs of color because those spots will absorb more and it will be uneven.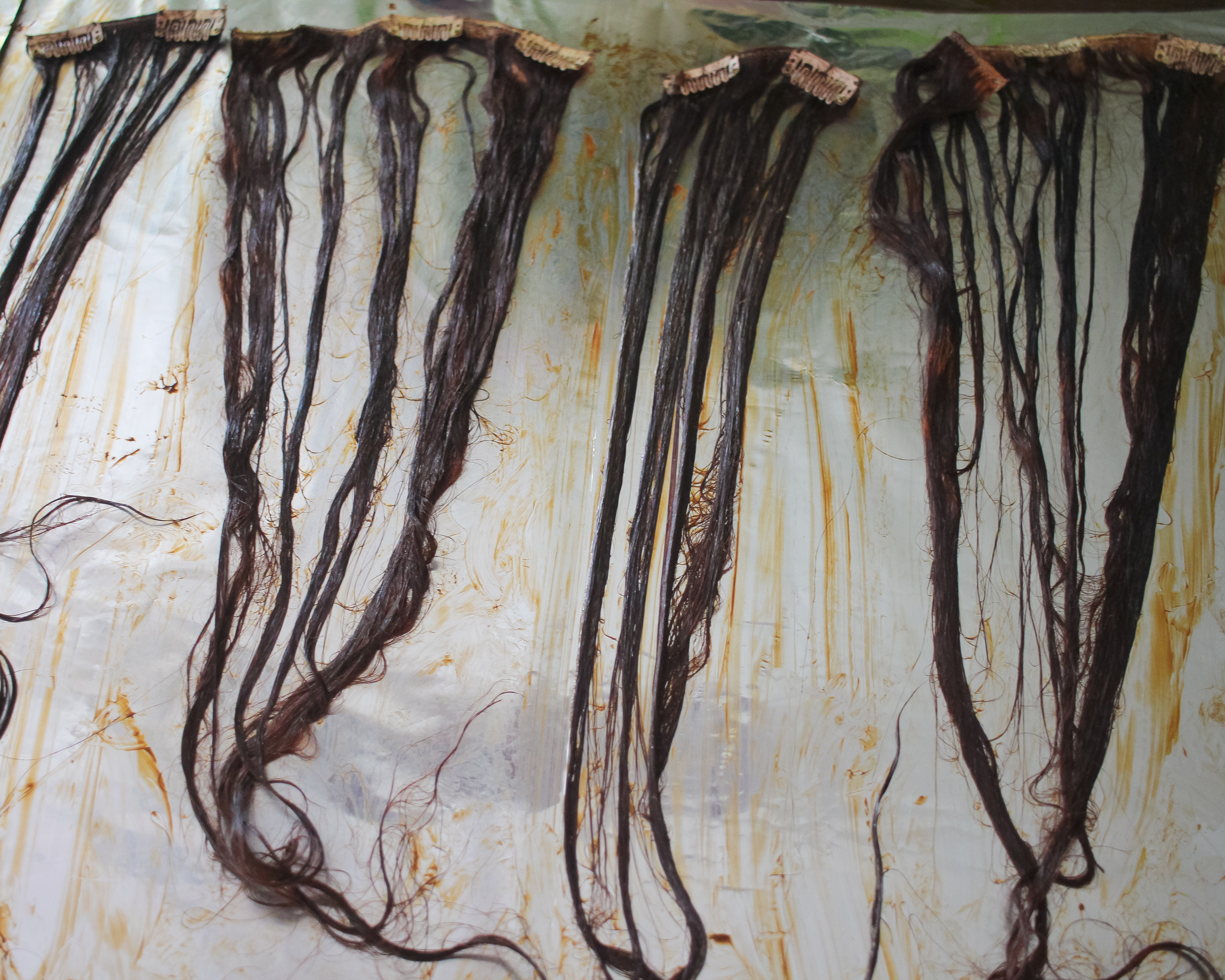 Read in the instructions for how long the color should sit on the hair for. My instructions said for 30 minutes. Then I rinsed the extensions in the sink, until the water ran clear!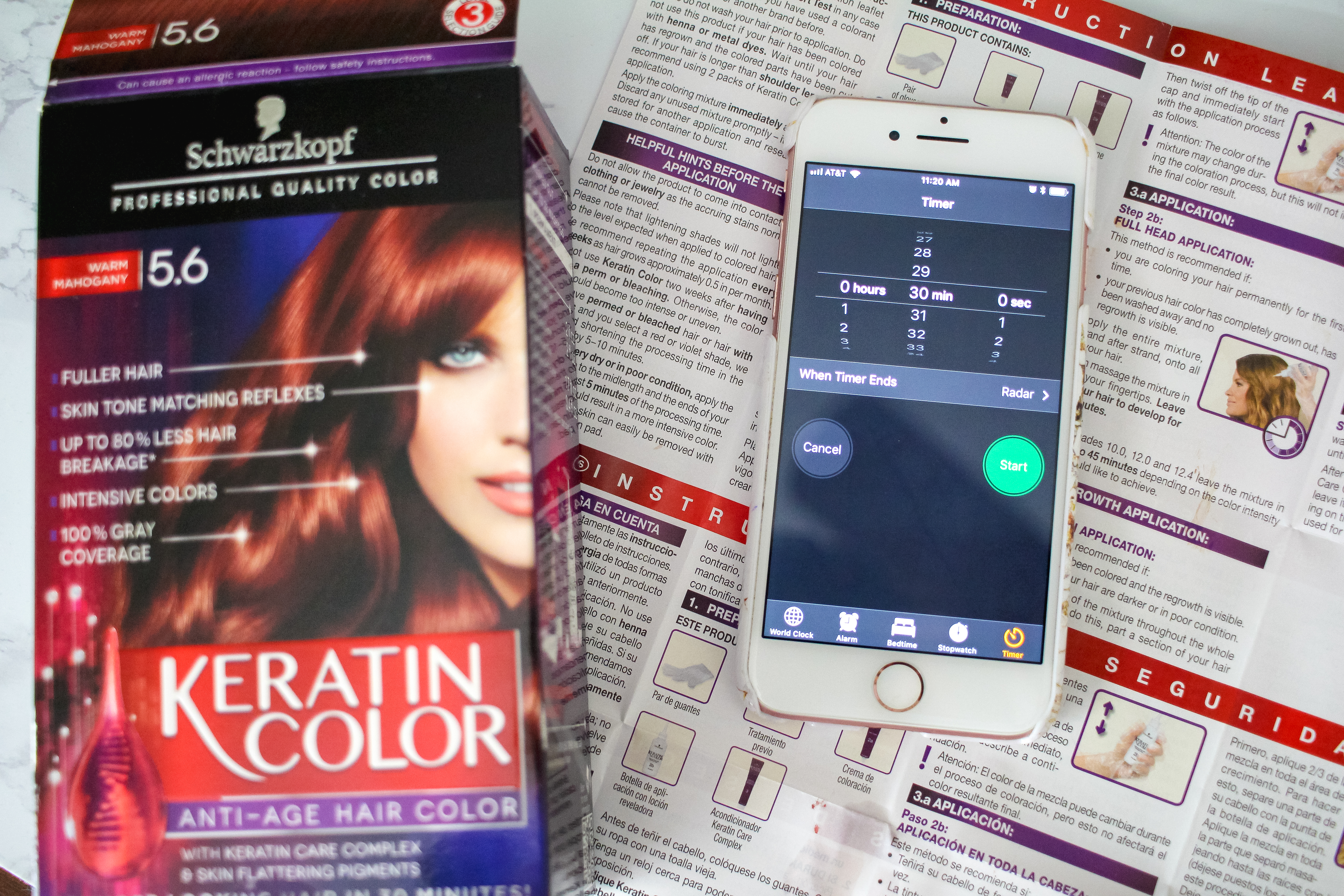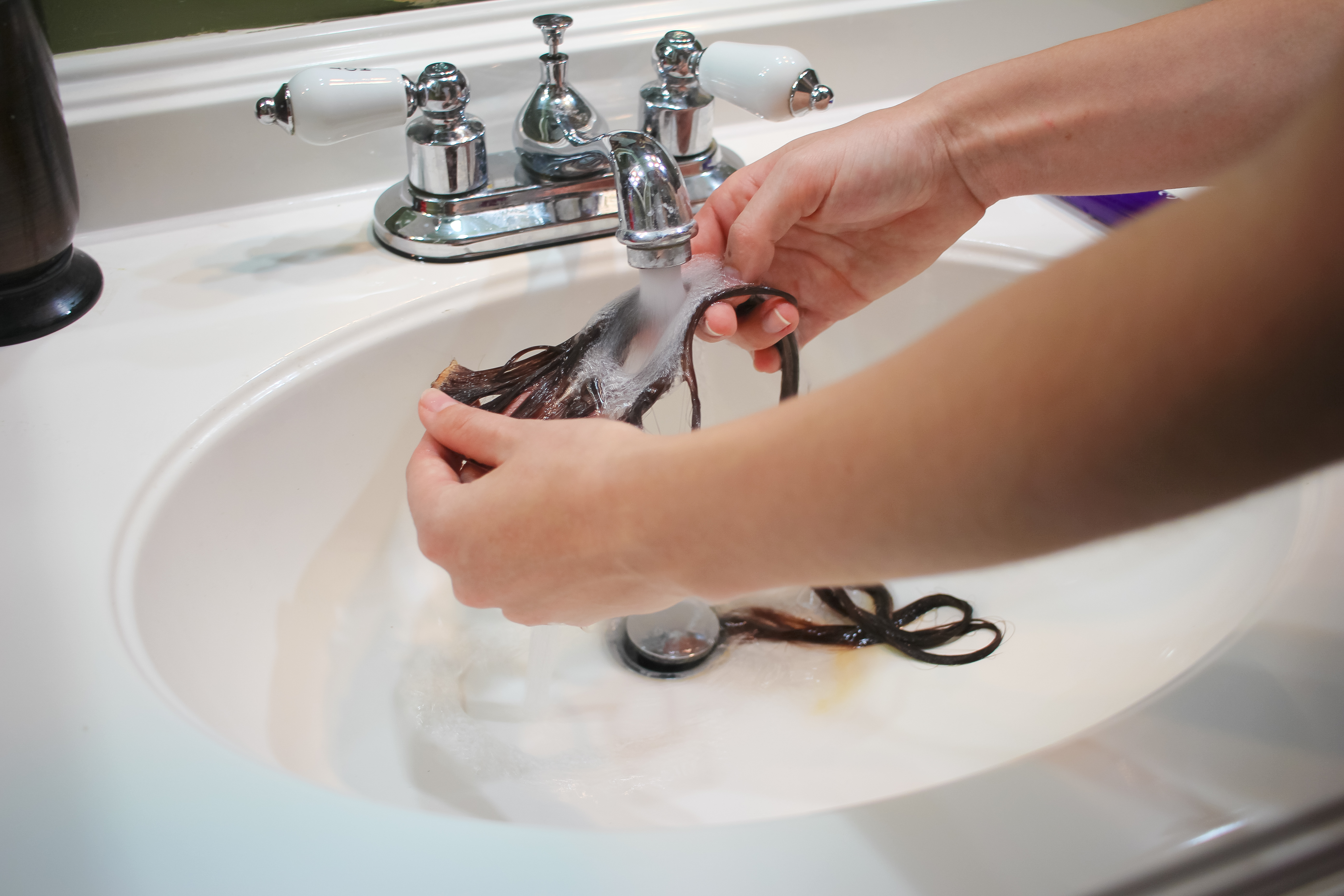 Step 3: Condition your hair which will not only help to soften and seal the ends, but it will lock in the color for extra long lasting intensity. I actually re-washed my extensions and used more conditioner a few days later to test this out! The extensions stayed nice and soft, plus the color didn't budge.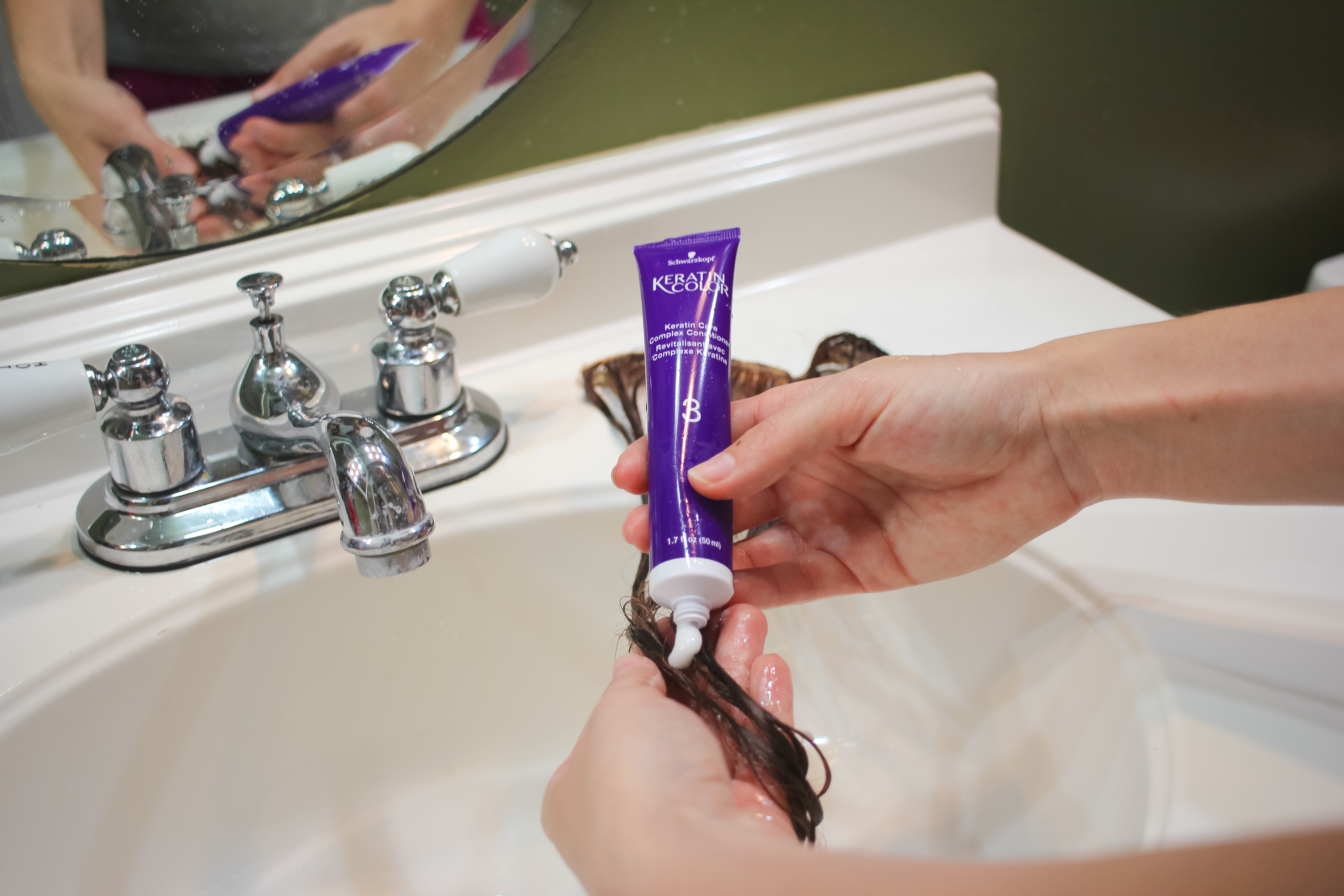 Once my hair extensions were colored, washed, and dried, then it was time to style them into dutch braids.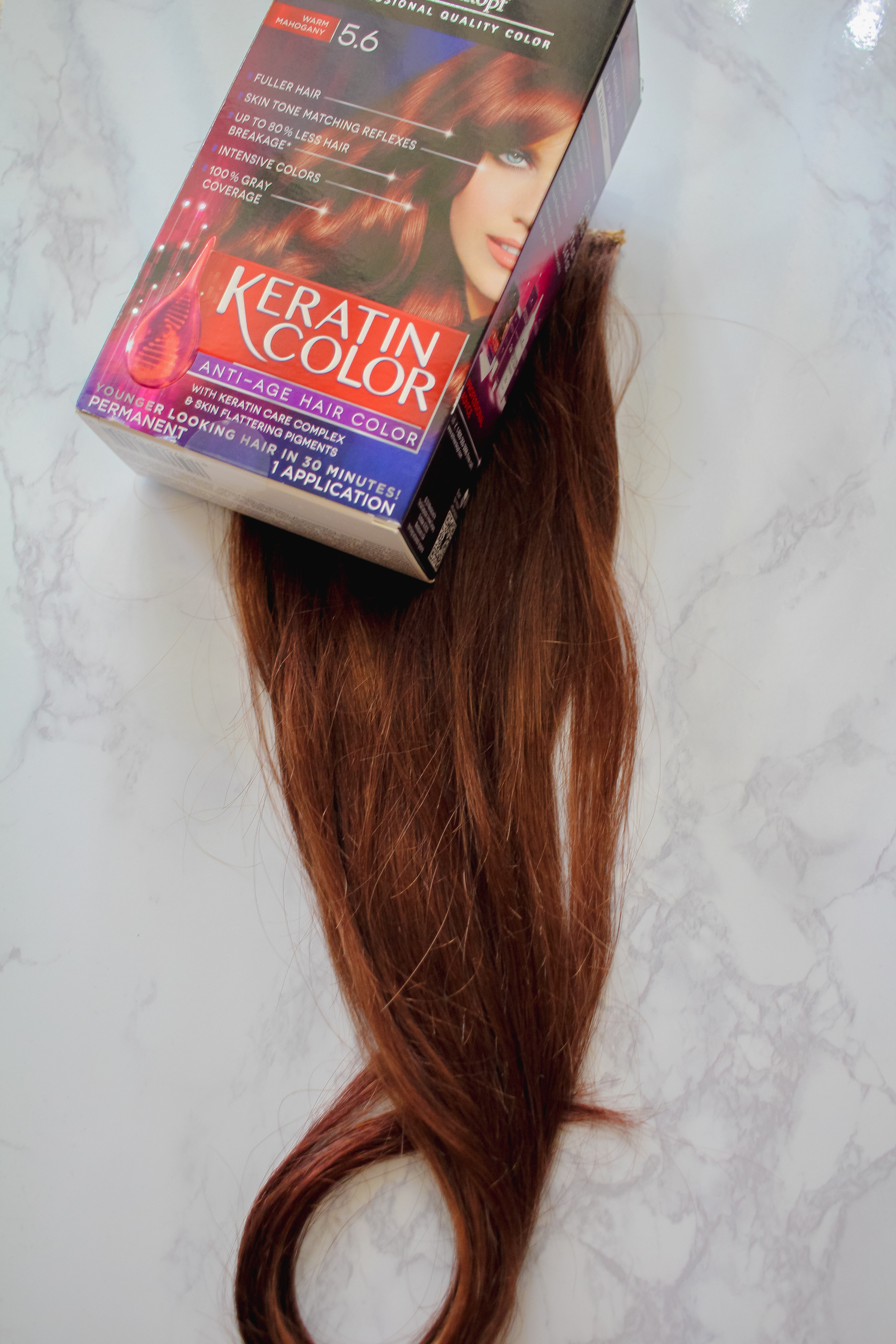 DOUBLE DUTCH BRAIDS USING EXTENSIONS
For those of you who don't know, a dutch braid is practically the same thing as a classic french braid. However, a french braid takes each strand of hair and braids it OVER the center one, and the dutch braid takes each strand and braids it UNDER the center one.
Watch my video, showing you how to clip in, and braid two dutch braids.
BEFORE & AFTER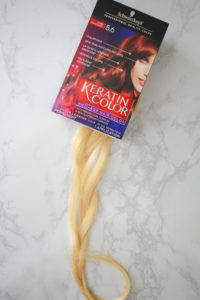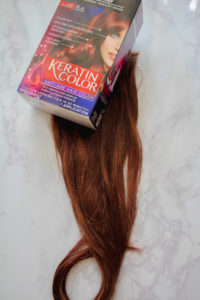 So what do you think, are you brave enough to test out a new color for summer either on your hair, or some extensions like myself? Check out the variety of Schwarzkopf® Keratin Colors to choose from at your nearest neighborhood Walmart, and share your results so I can see as well!!