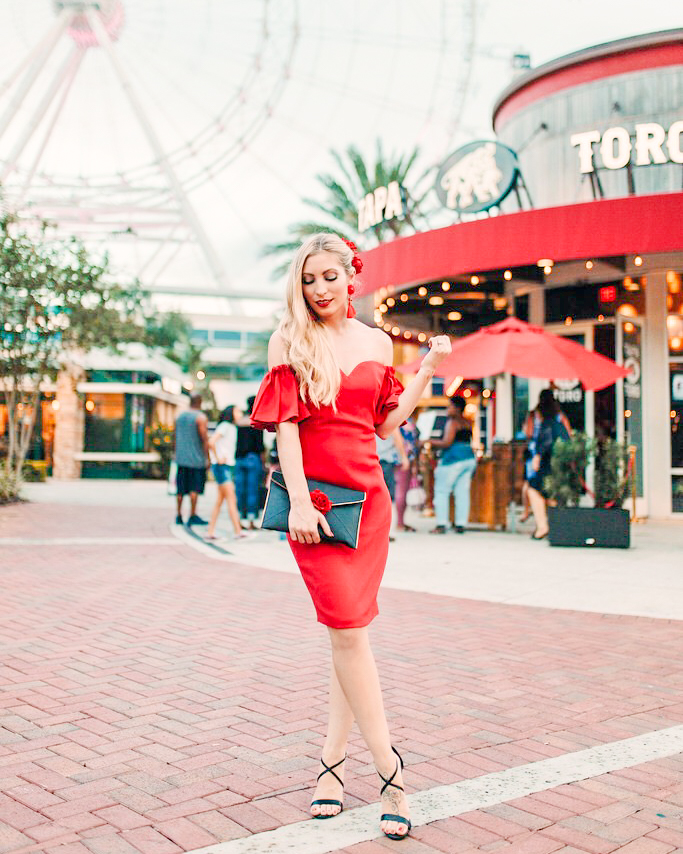 Halloween is one of my favorite holidays of the year! No it's not because of the candy (though I do love that), and it's definitely not about celebrating the day of the dead or something along those lines (not a big fan of the pagan meaning behind certain holidays). The reason I love Halloween so much is because I love dressing up!! It's so much fun to put yourself into a different character for a short amount of time which is why I love costume parties, reading historical fiction, and watching so many TV shows and movies. However, sometimes as adults its hard to find a realistic looking costume from the store, or you may be like myself and you always wait till the last minute. Therefore, I came up with this flamenco dancer inspired look that is pretty easy to recreate from things you may even already have in your closet!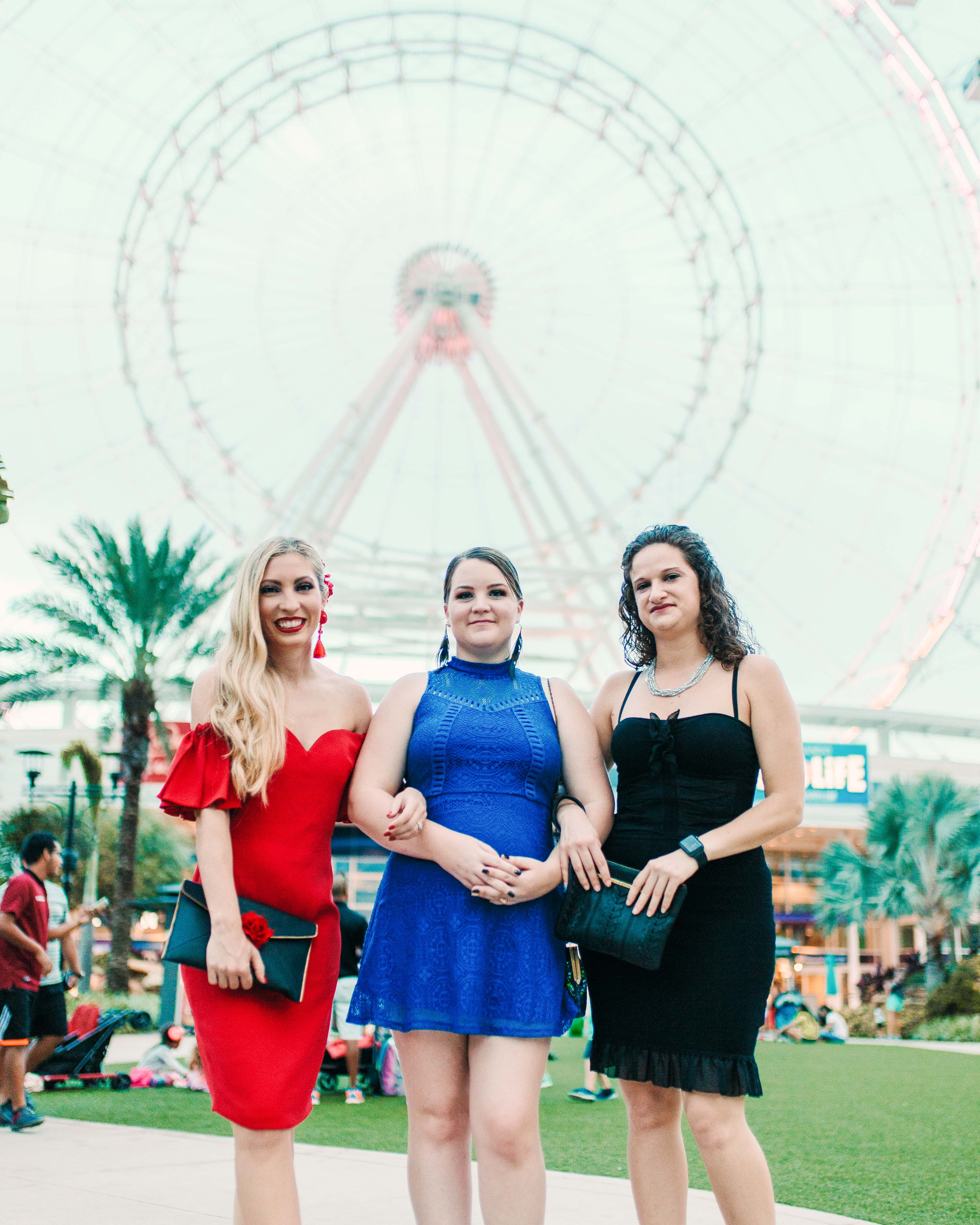 *Photos by Stone Malick
I wore this fabulous outfit when I went recently to Tapa Toro (They gave me a gift card to come out and try their food.) I took my friend there for her birthday and the restaurant is a Spanish style tapas place. Every night they have a Flamenco dancer which is where I got the inspiration for my outfit. This outfit can be worn both as a costume, or just as an outfit for an evening out.
FLAMENCO DANCER INSPIRED LOOK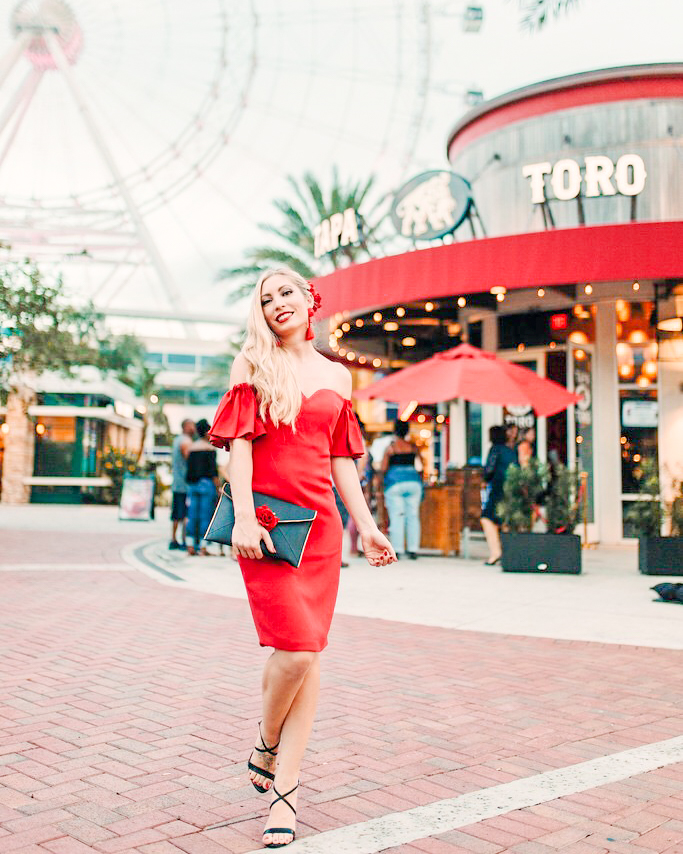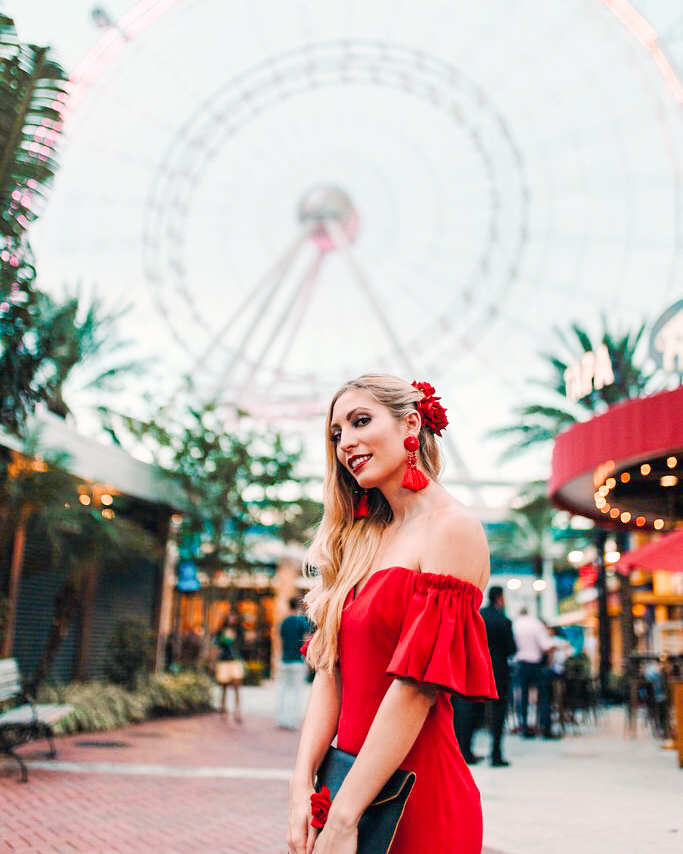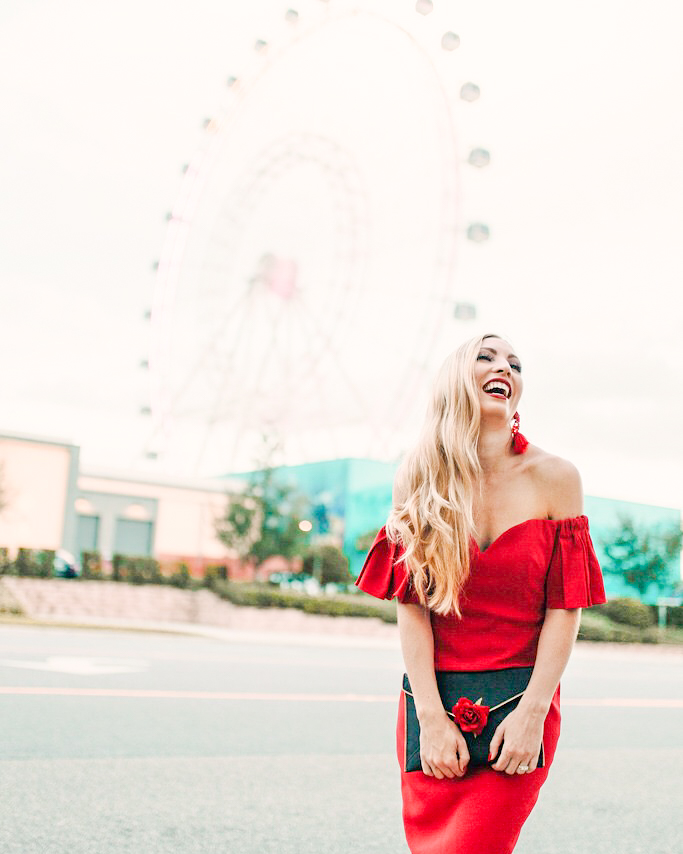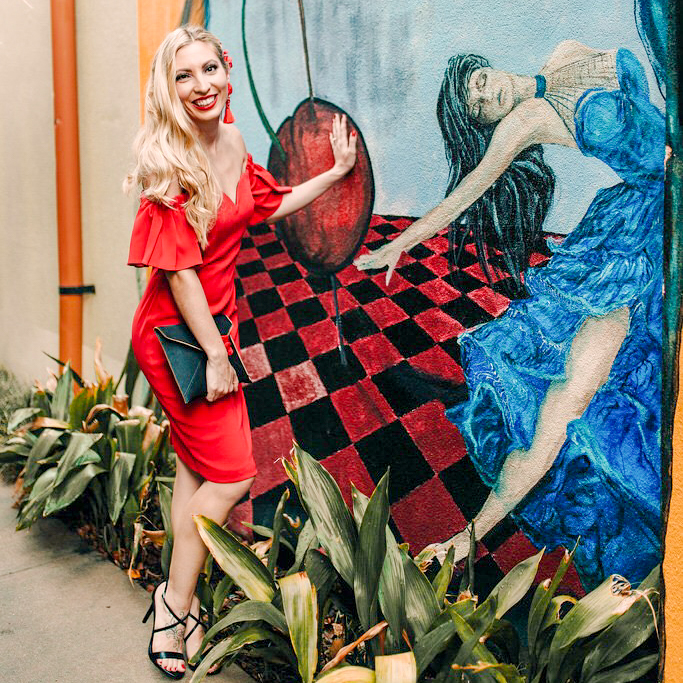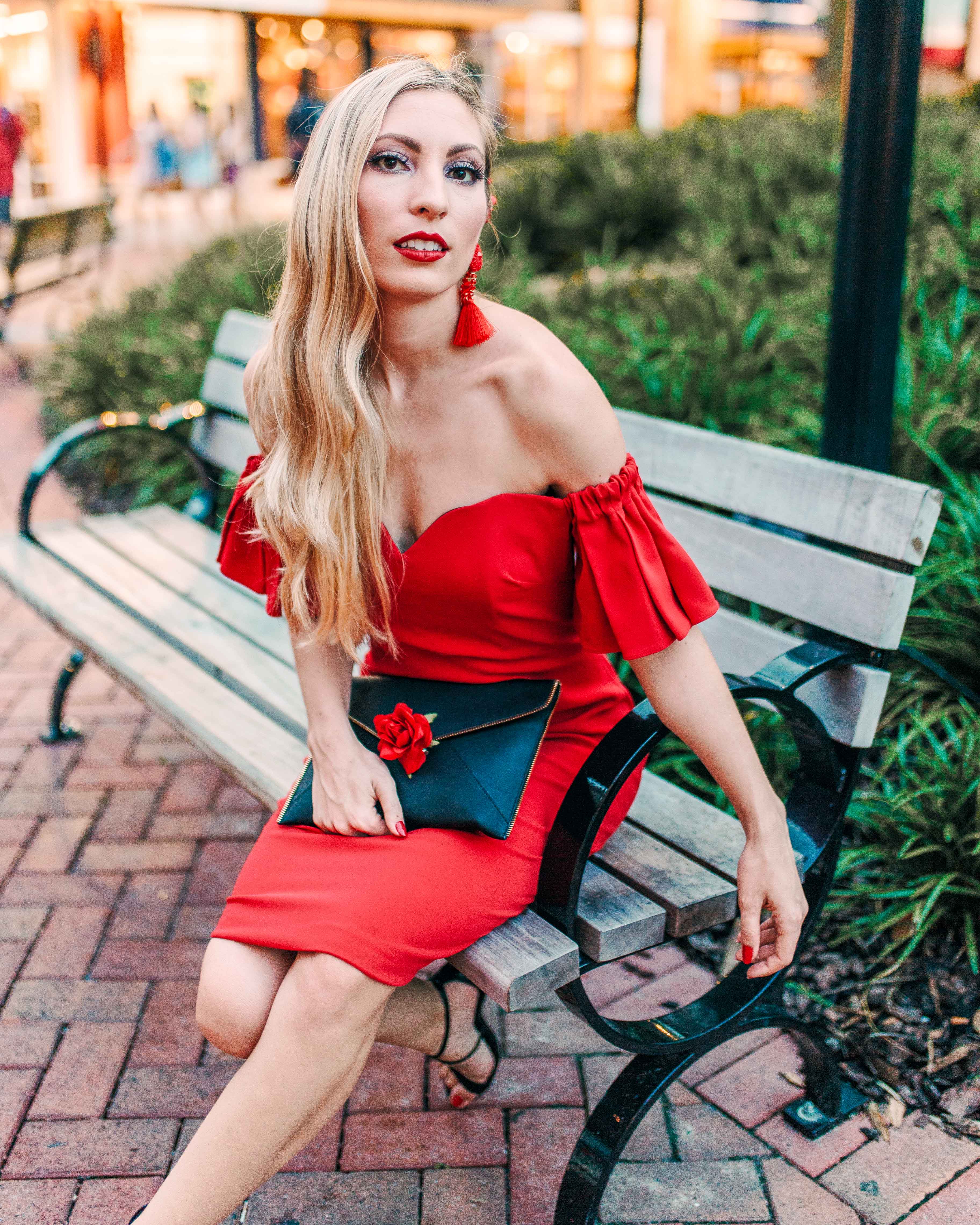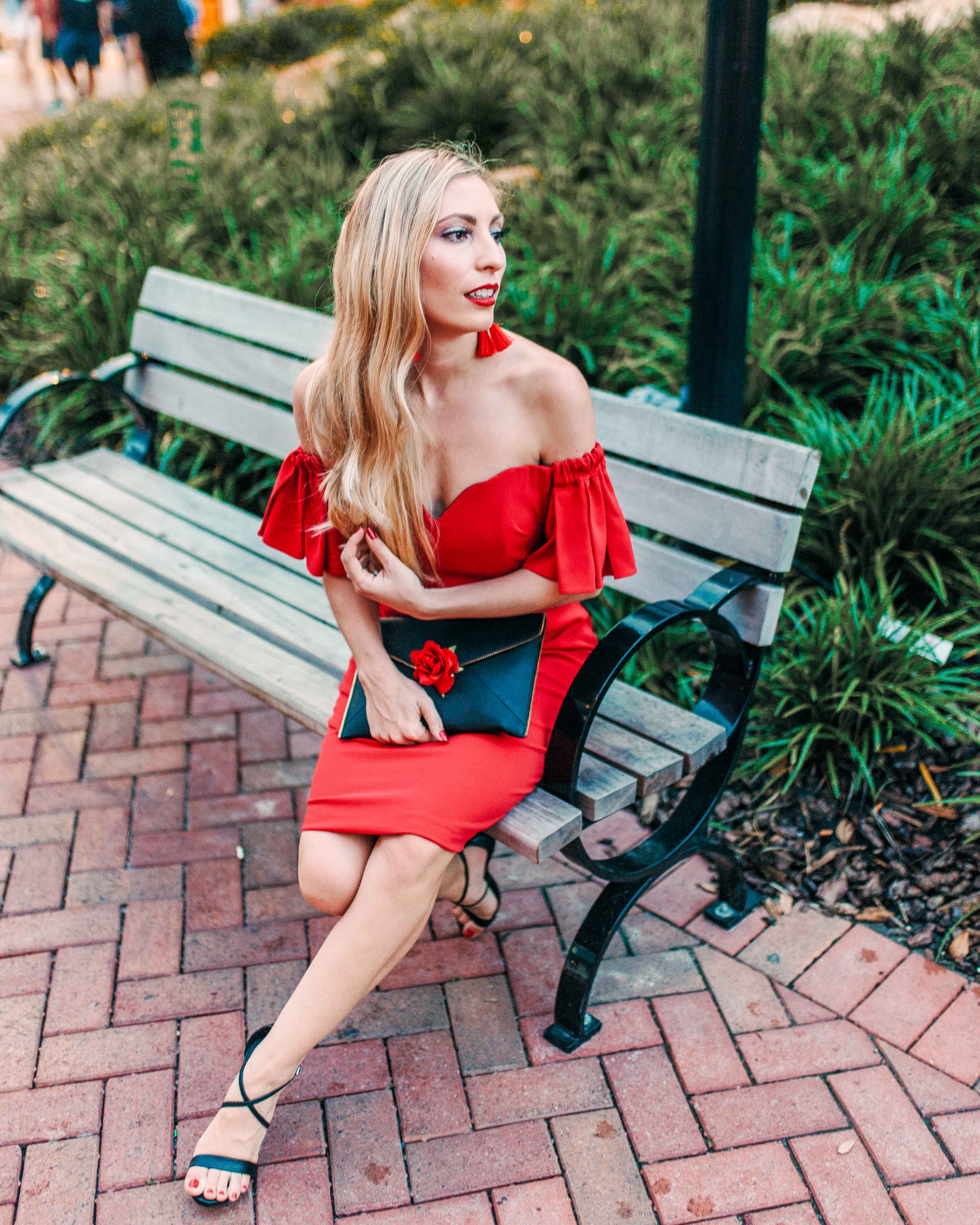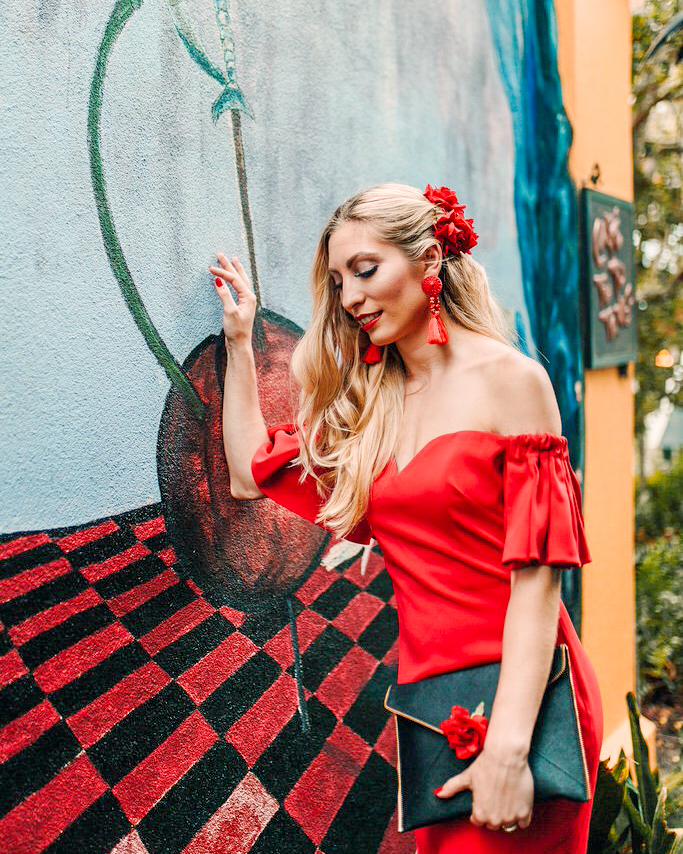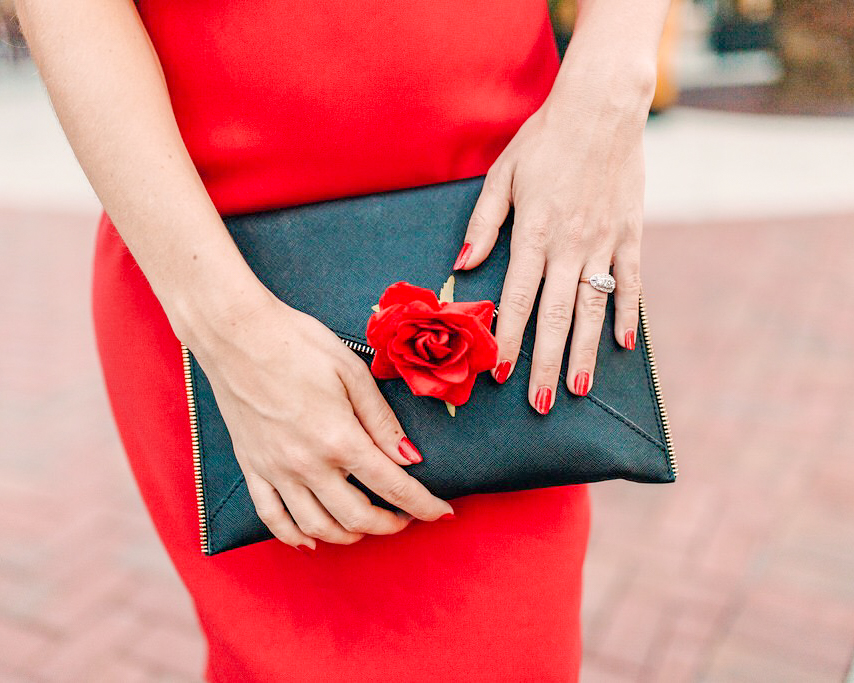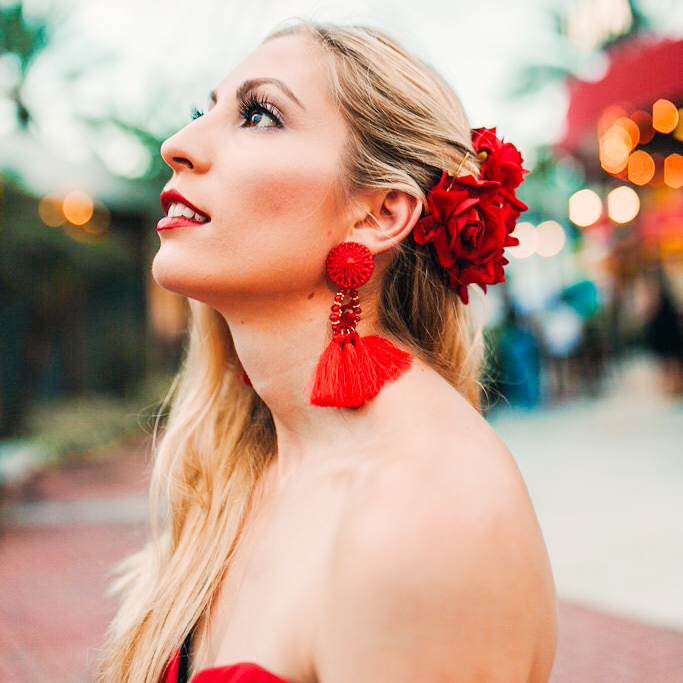 Dress | Dress | Dress | Dress | Heels | Headpiece | Lace Fan | Clutch | Earrings
MAKEUP TUTORIAL
I found this very helpful makeup tutorial by Michelle Phan and I used what I had in my own makeup supply to recreate this look!
TAPA TORO FOOD & DRINK
Here is a bit of what I tried while dining at Tapa Toro for the evening. The food was soooo good, the drinks were very creative, and the live entertainment was spectacular. I can't wait to go back again. This is the kind of restaurant you go to with friends, or family to share food and spend some great time together.
We started out with a few drinks. I tried the Sangria, the Senorita Margarita, and The Flamenco. My fave was the Margarita, but I feel like you can never go wrong with that. We mostly ate Tapas for the evening trying the chilled soup, fierce potatoes, mussels with chorizo, roast beef flat bread and stuffed peppers. I was so full, but we knew we had to try dessert too so we tried two different items. Just seeing the food again is making me super hungry.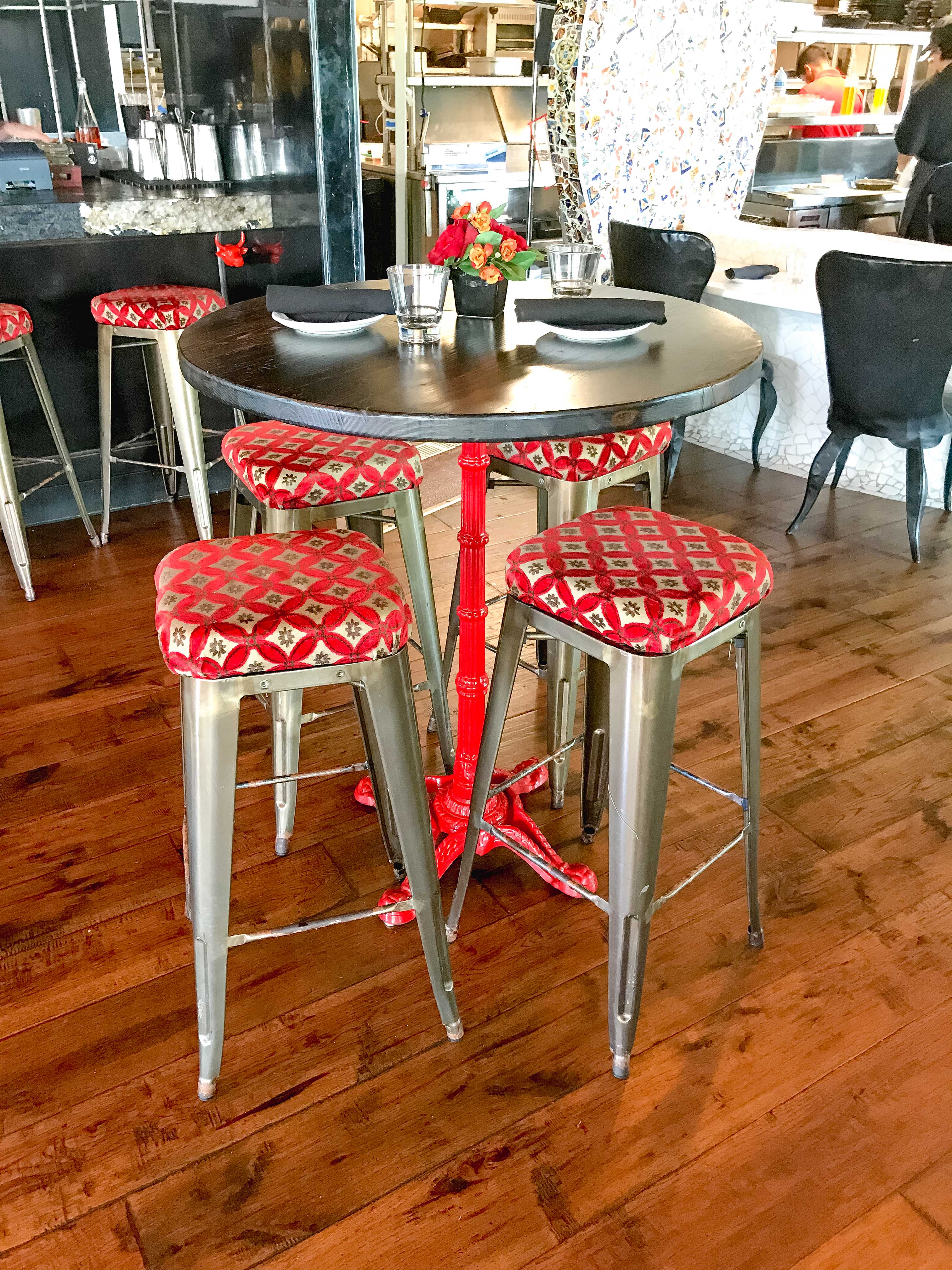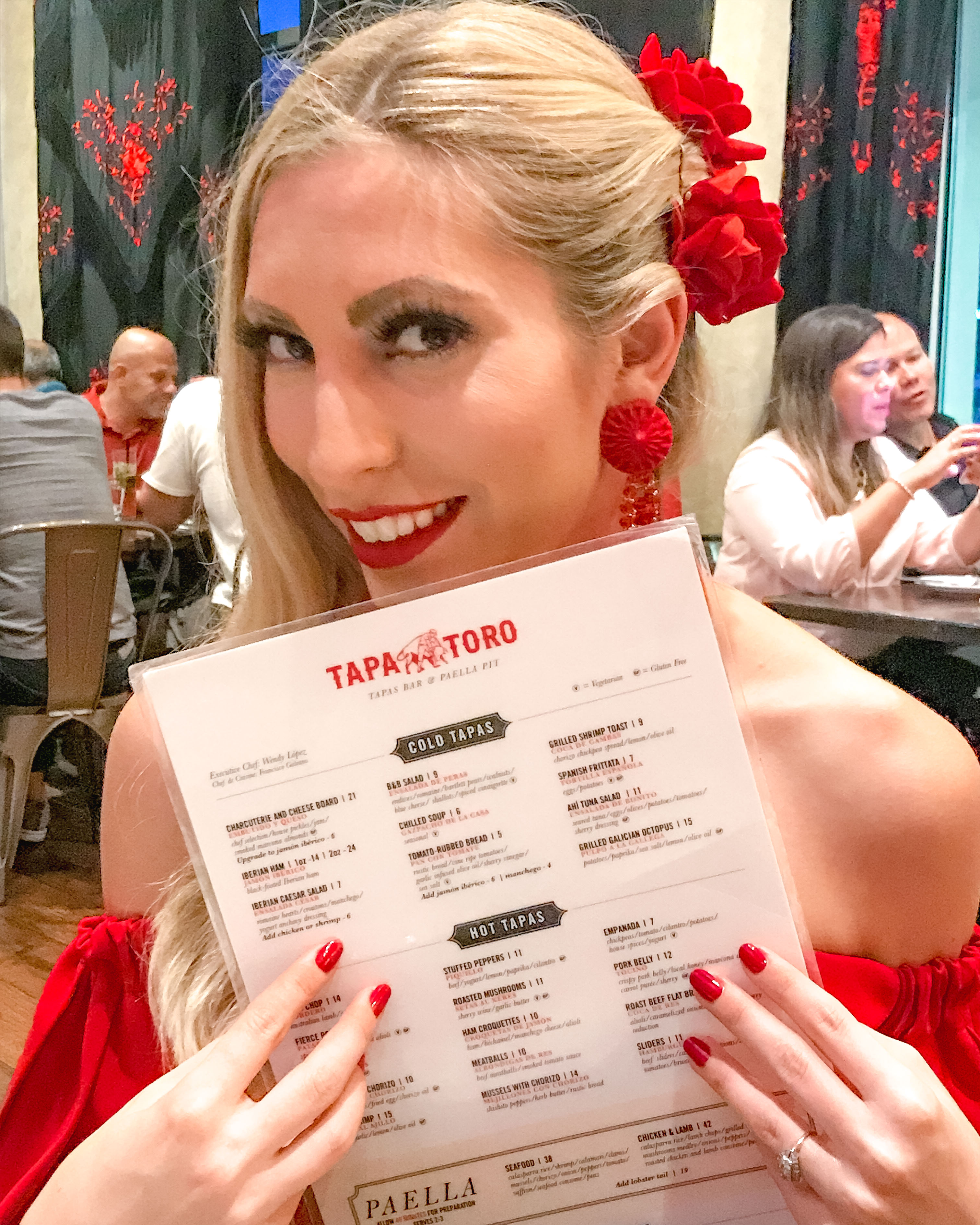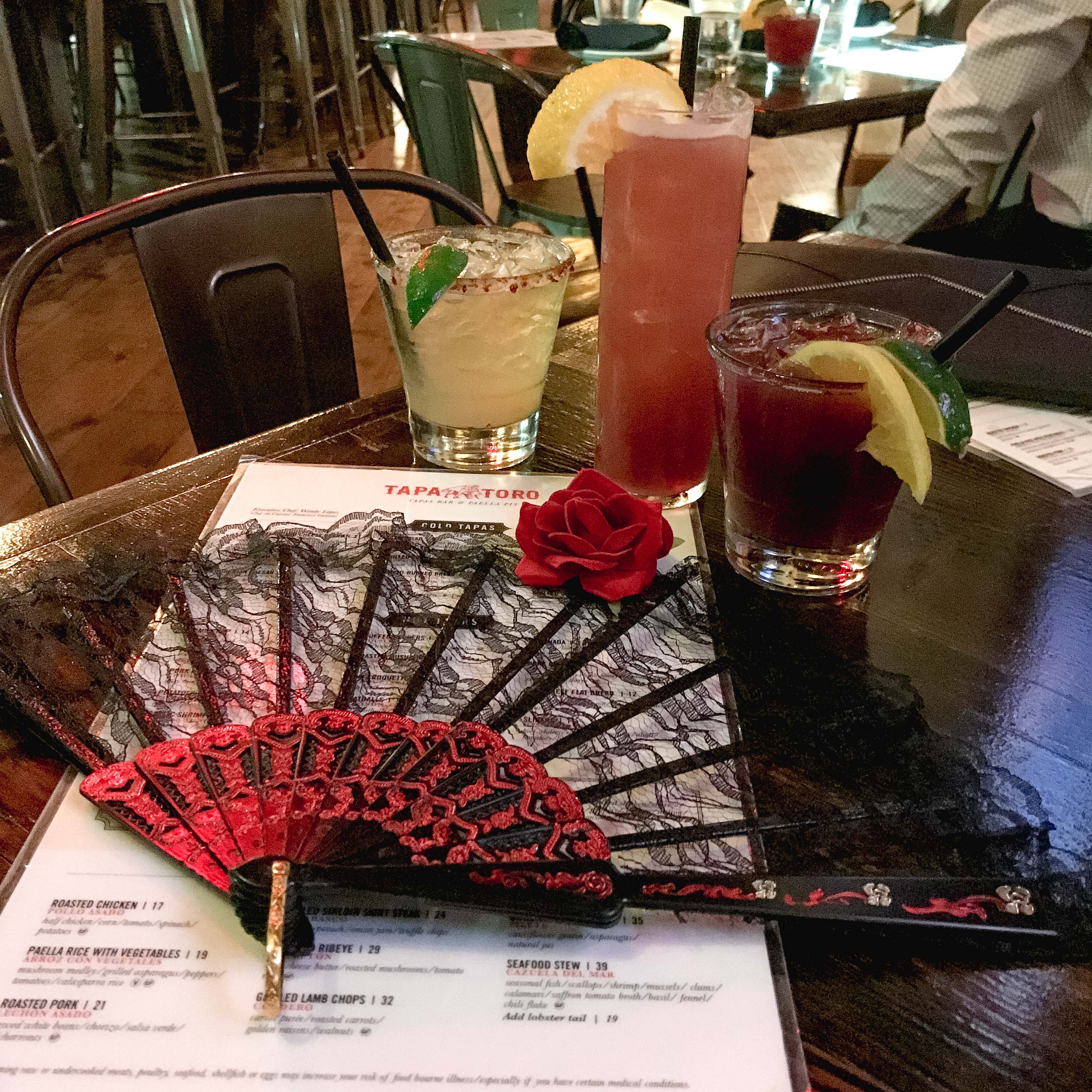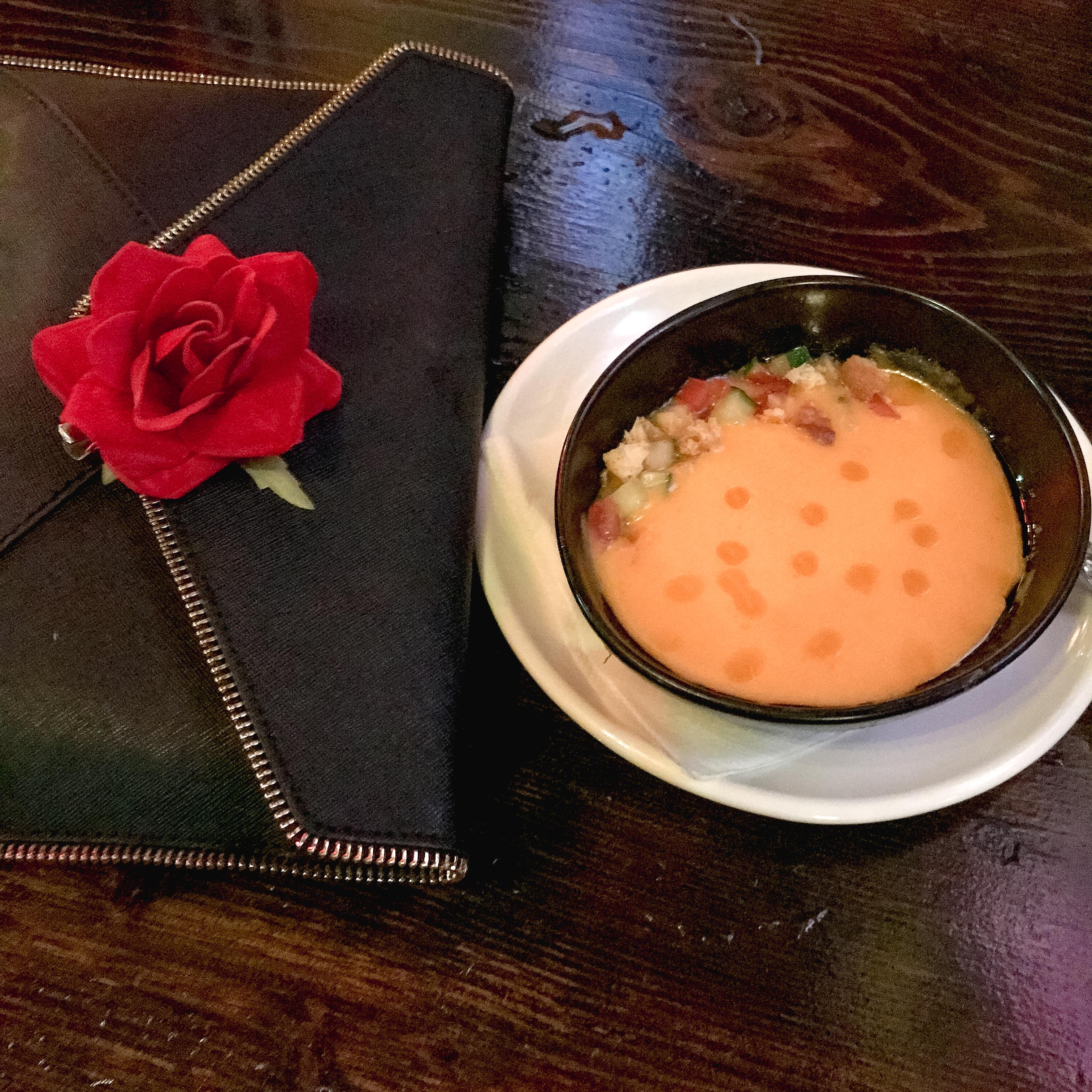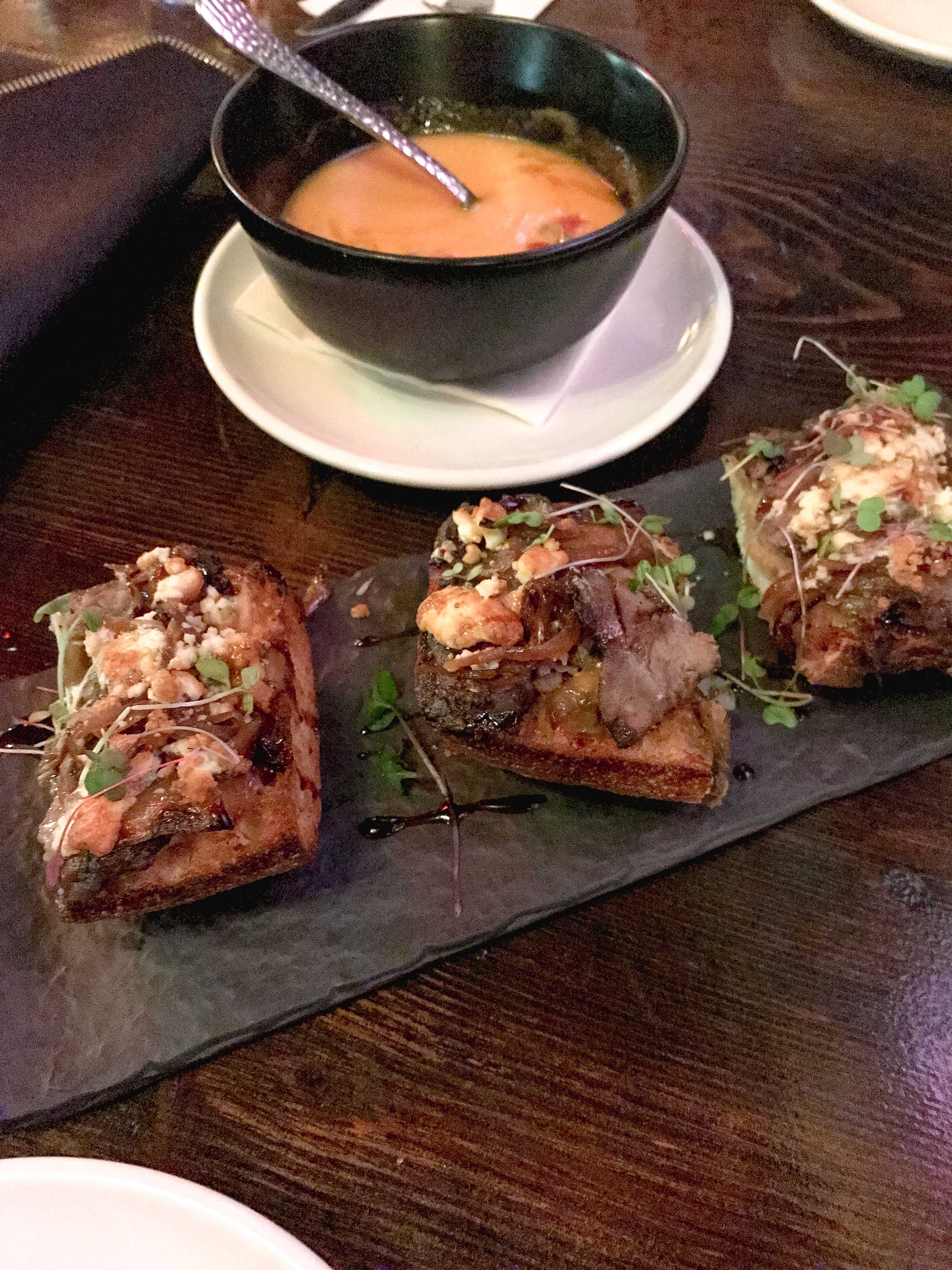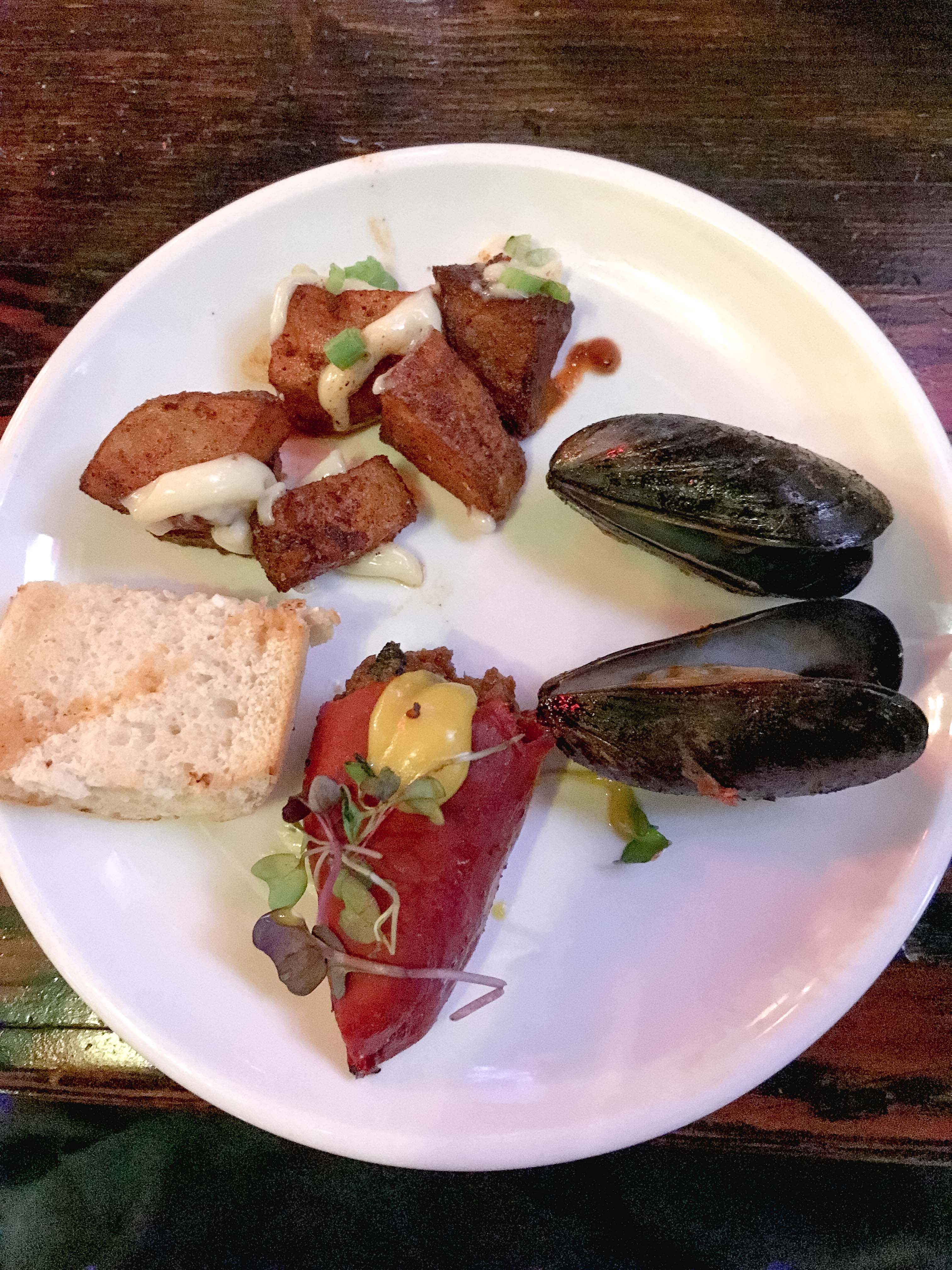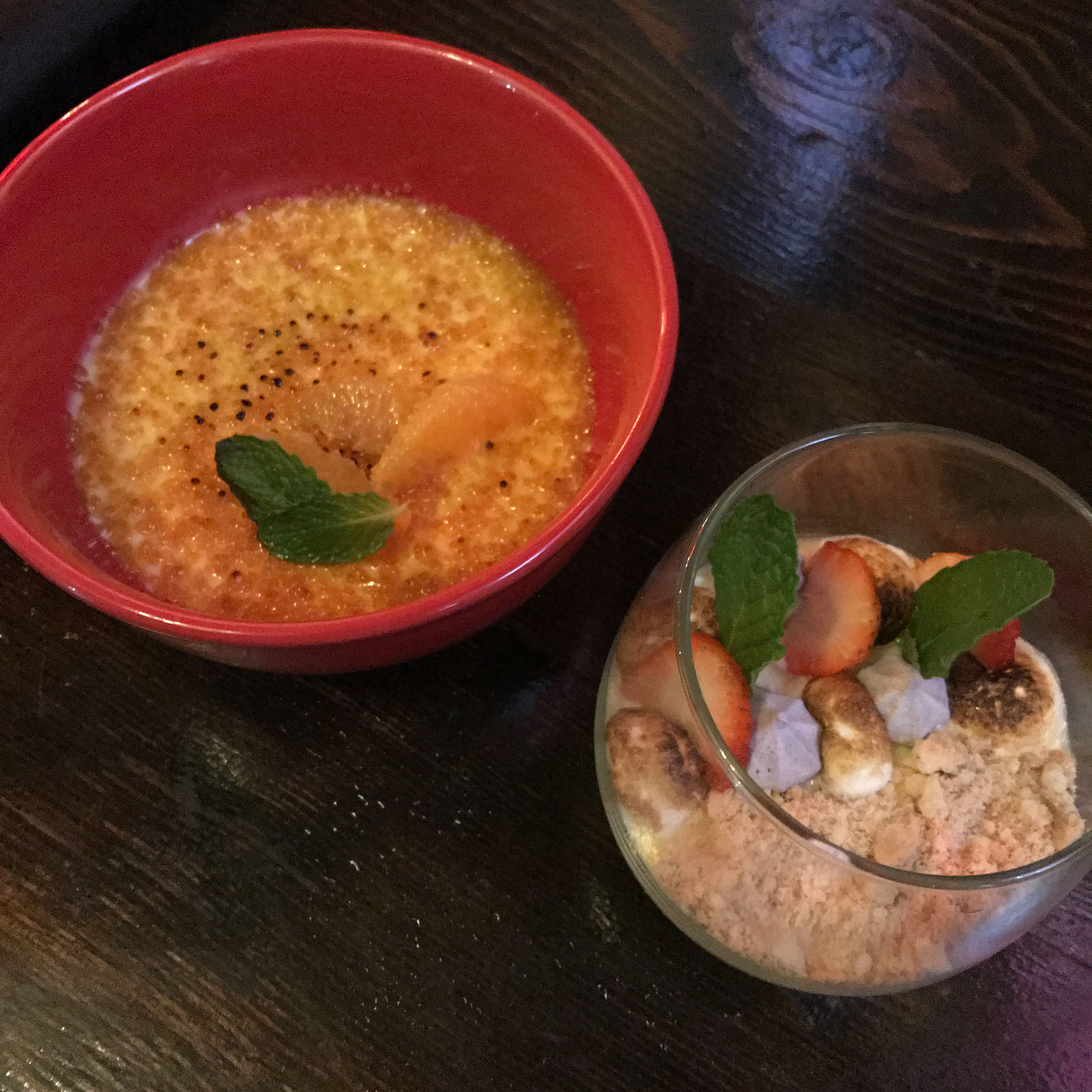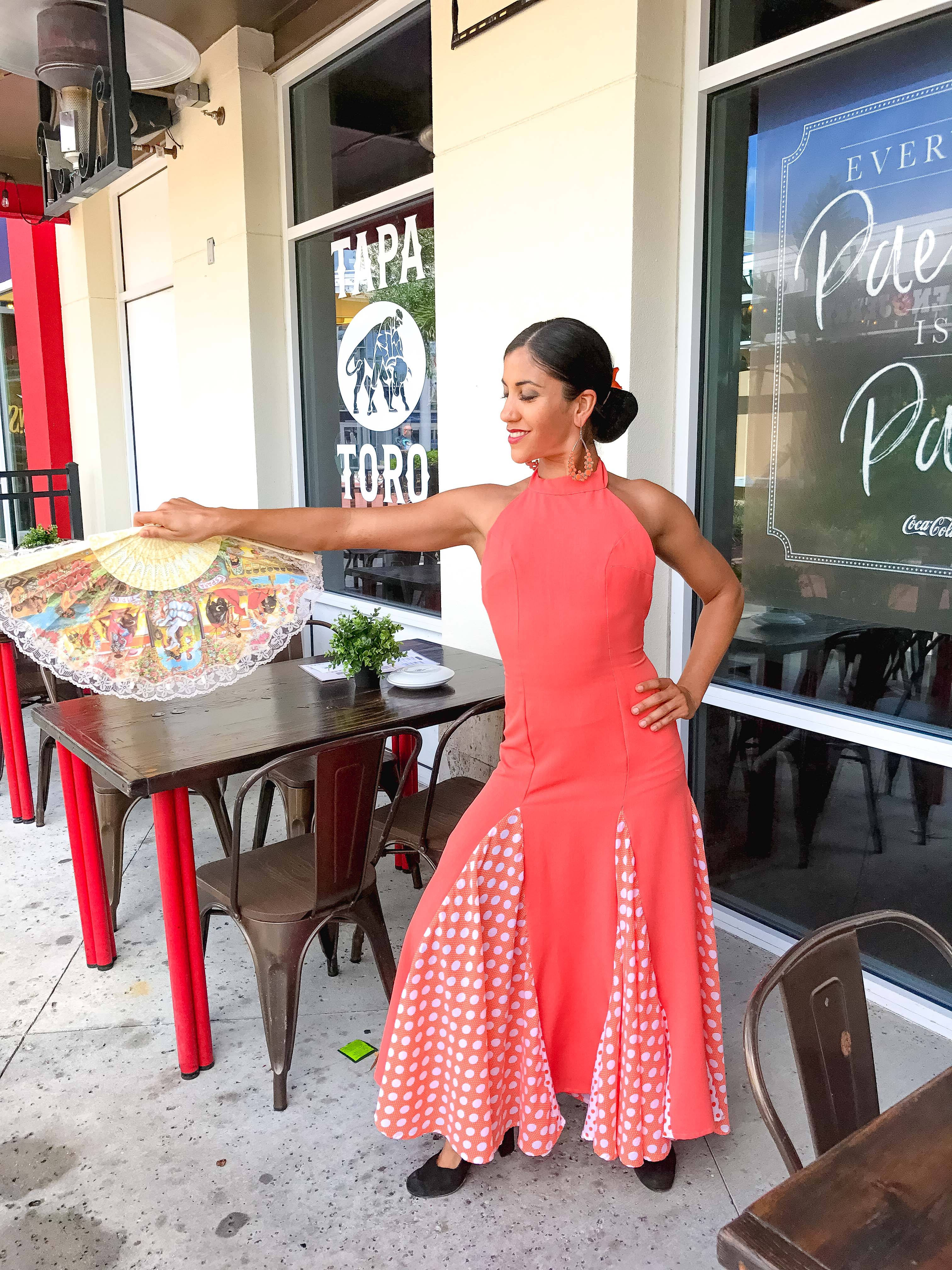 SHOP THE POST: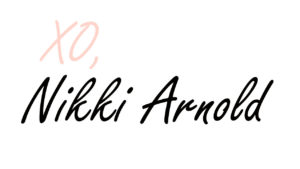 PIN IT