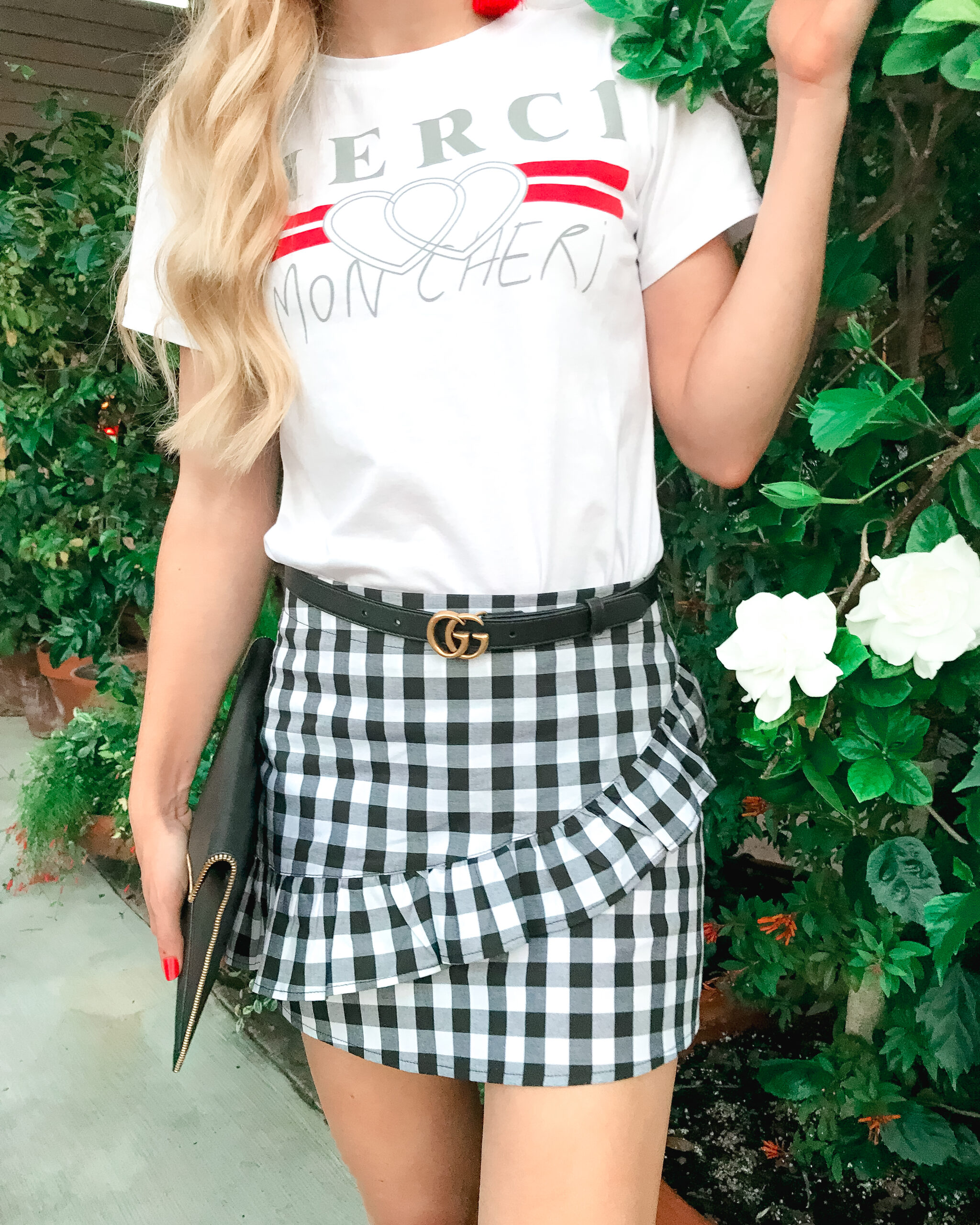 I've never really been a T-shirt and jeans type of gal, but lately there have been so many cute designer tees floating around. However, as much as I may want to own a $200 designer t-shirt, it just wouldn't make sense for my closet and style because I wouldn't get enough use out of it. Therefore, when shopping around I noticed there were so many cute Gucci inspired tees that I could add to my spring wardrobe and not break the bank. So here's my round up for you, plus a little outfit inspiration for a fun way to wear a tee that isn't with just a pair of jeans!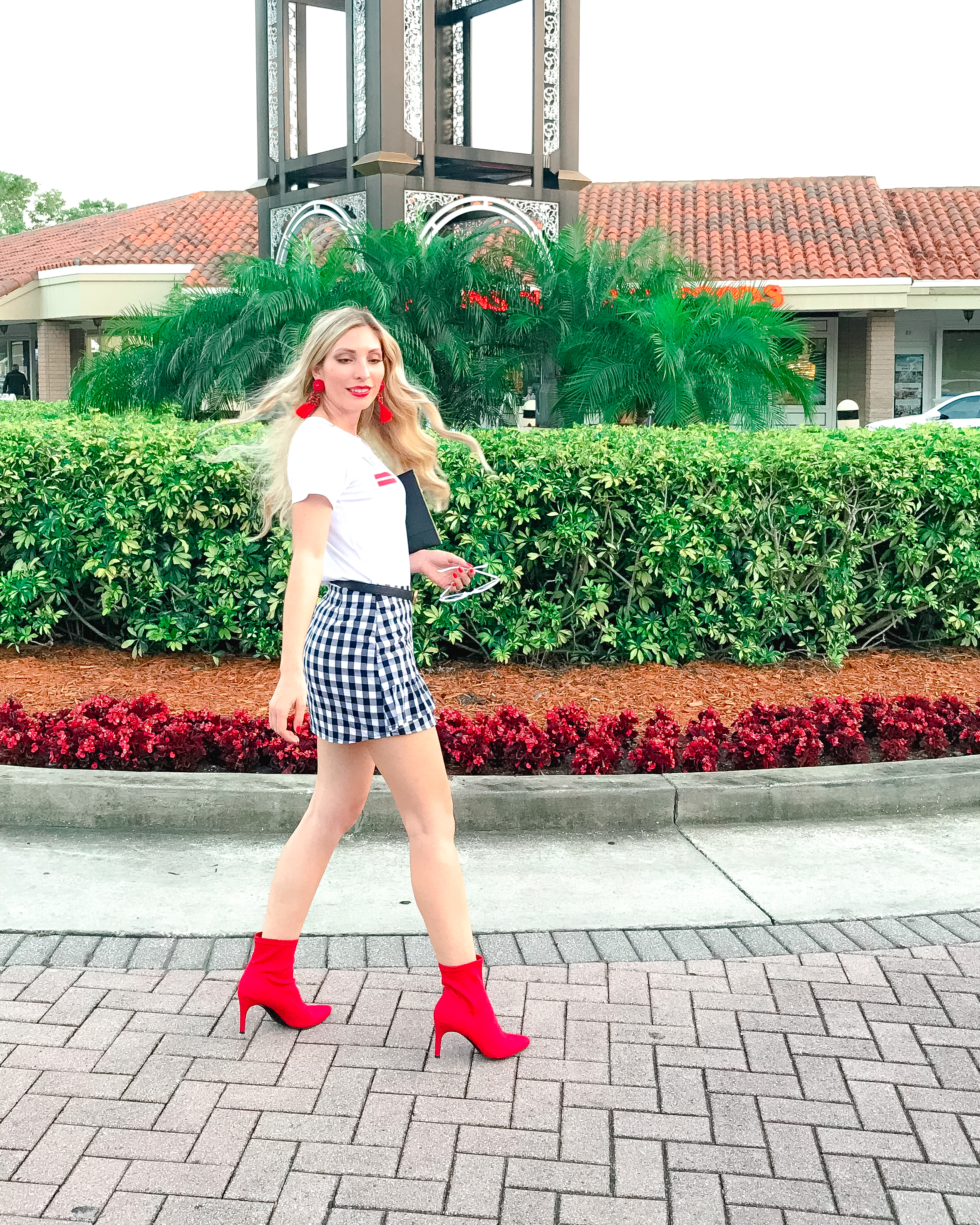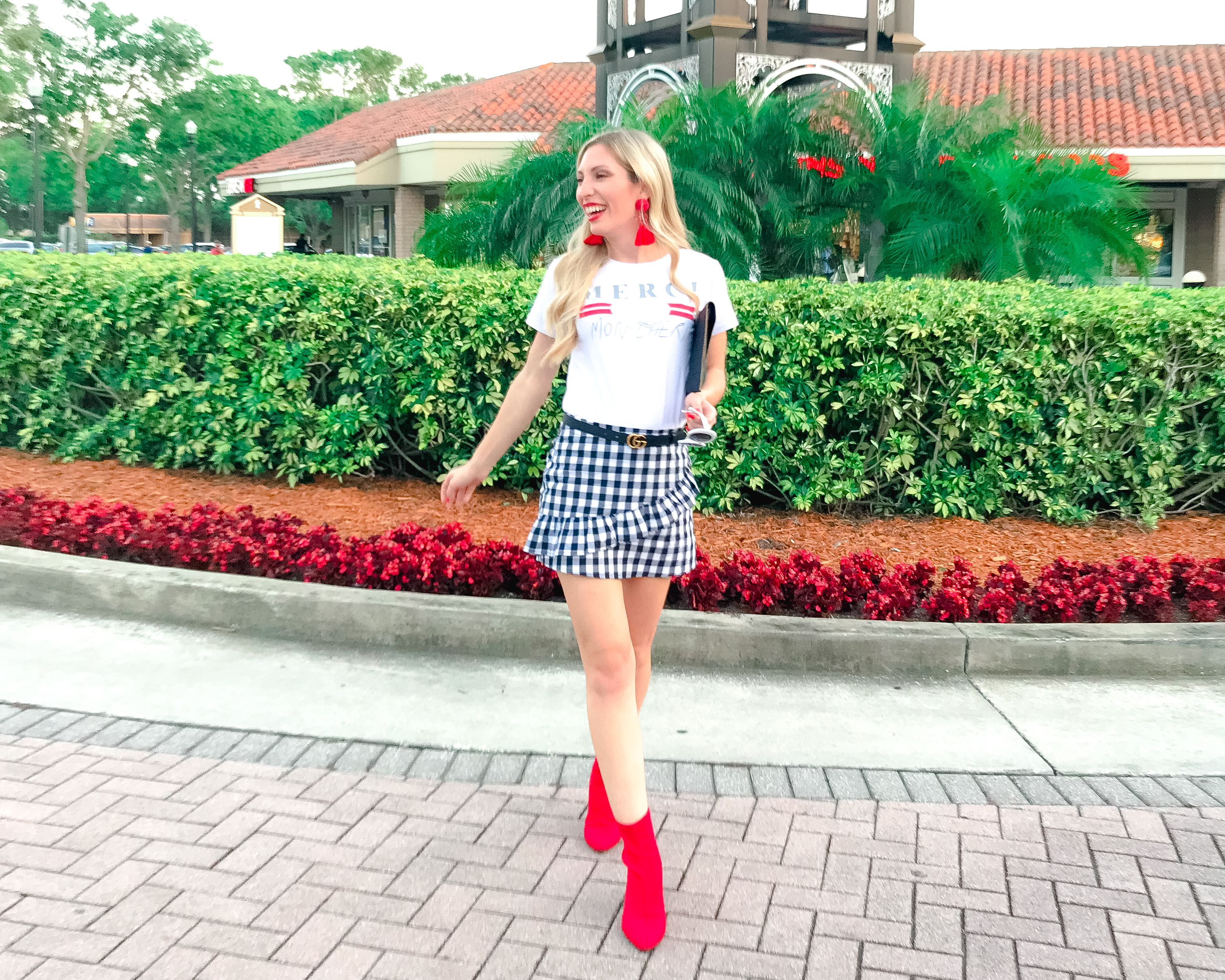 As much as a t-shirt tucked into a pair of high waisted jeans can be super cute, I would much rather wear a skirt. I am simply more a skirt and dress type of woman. So when I found this adorable Gucci inspired tee at Romwe for less than $7, I knew it would look perfect with this gingham skirt I found on sale at Nordstrom and my new Gucci belt that my MIL got me for my birthday. The pops of red give it a nice chic touch and a bit of spice for a girls night out look. Everyone just loves these boots whenever I wear them and no one can believe I got them at Target for less than $40. They are still available right now too and in the colors red, hot pink and white.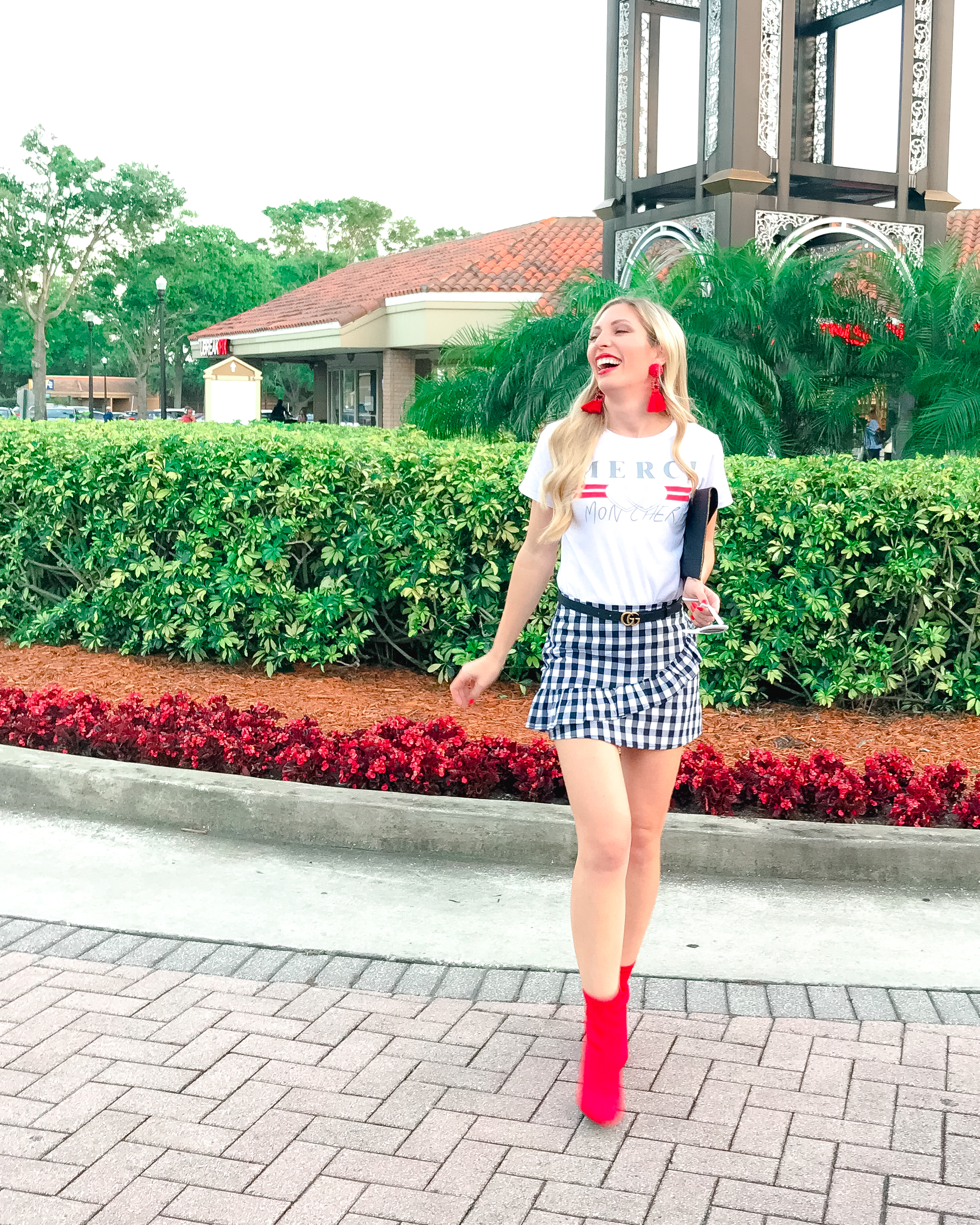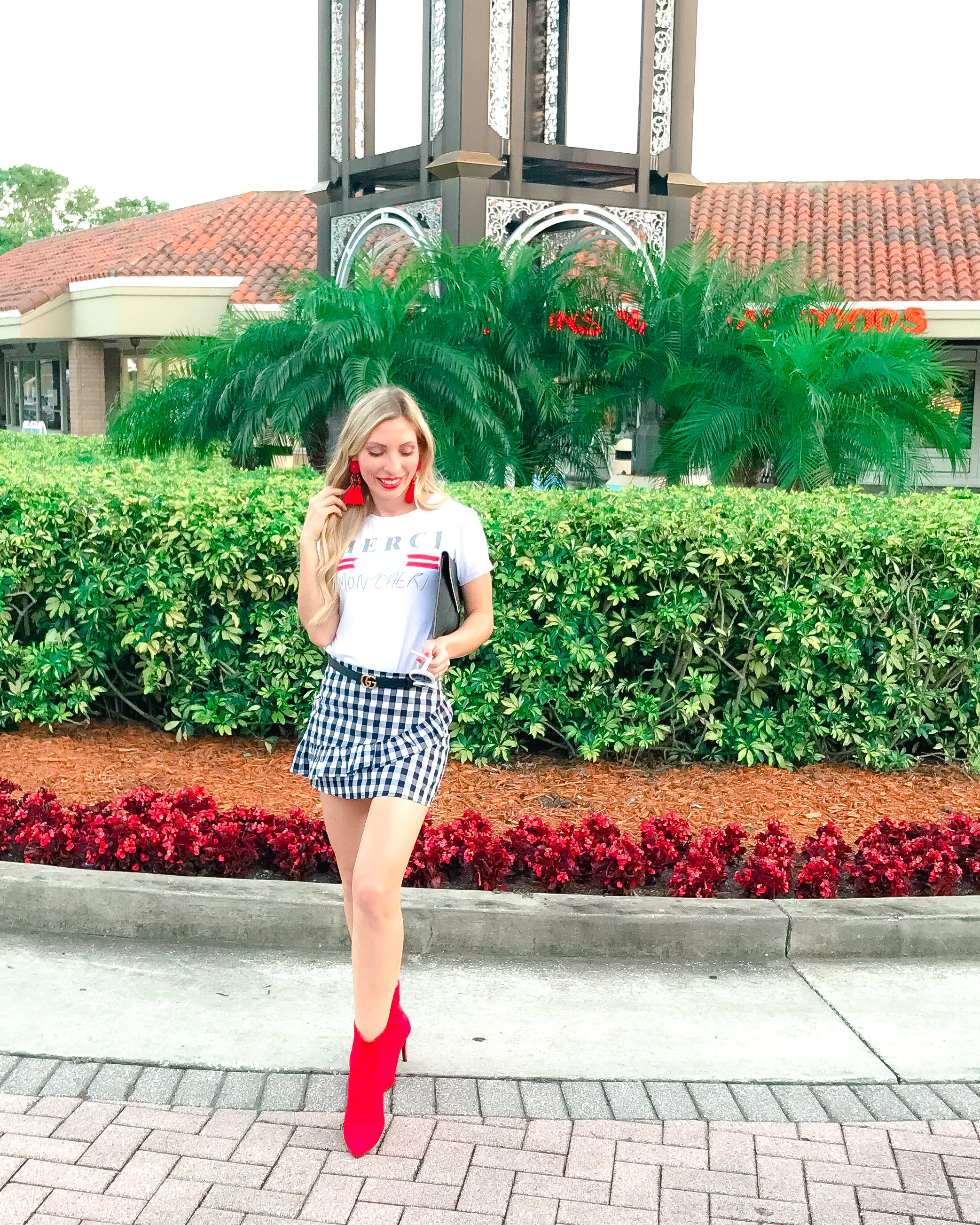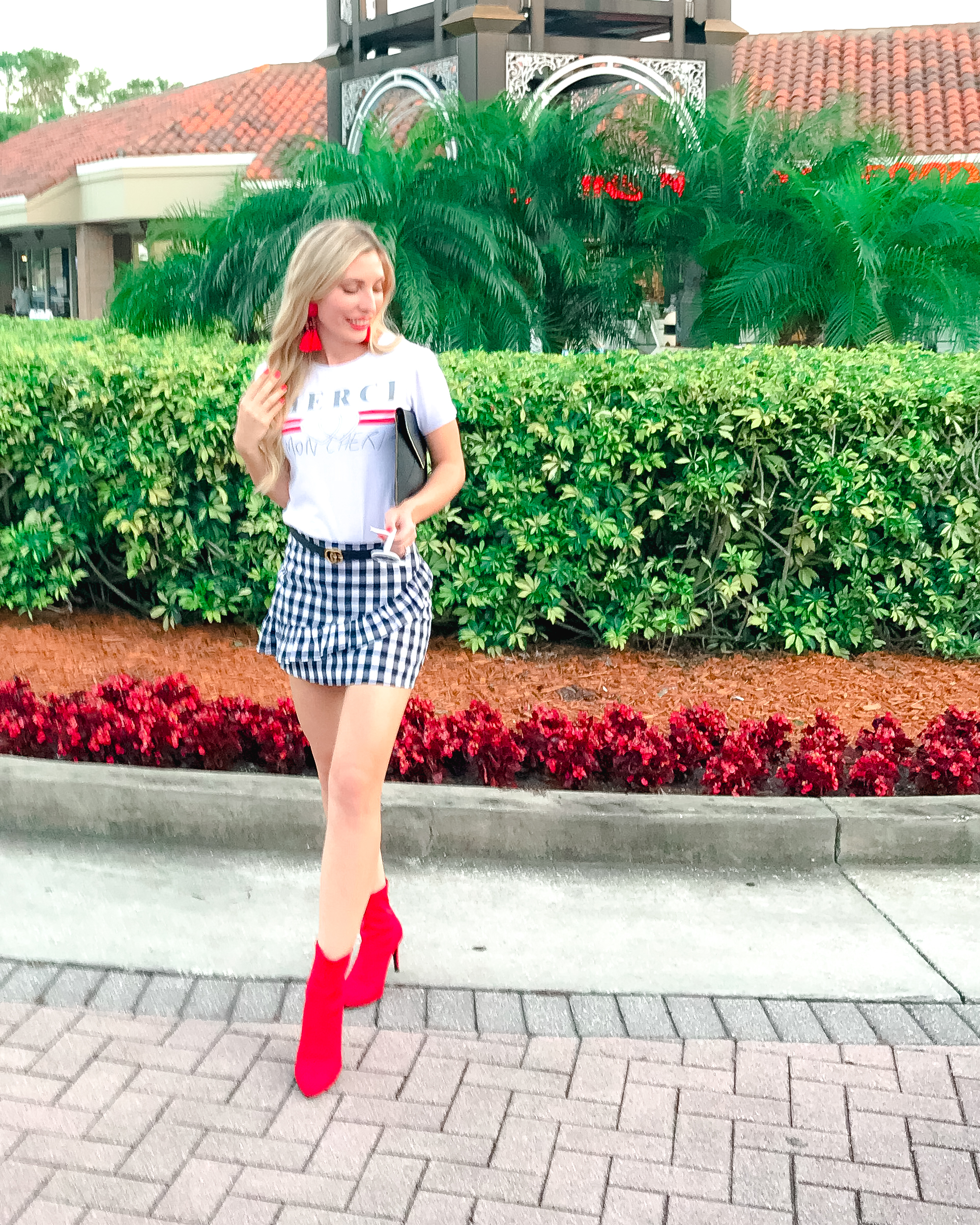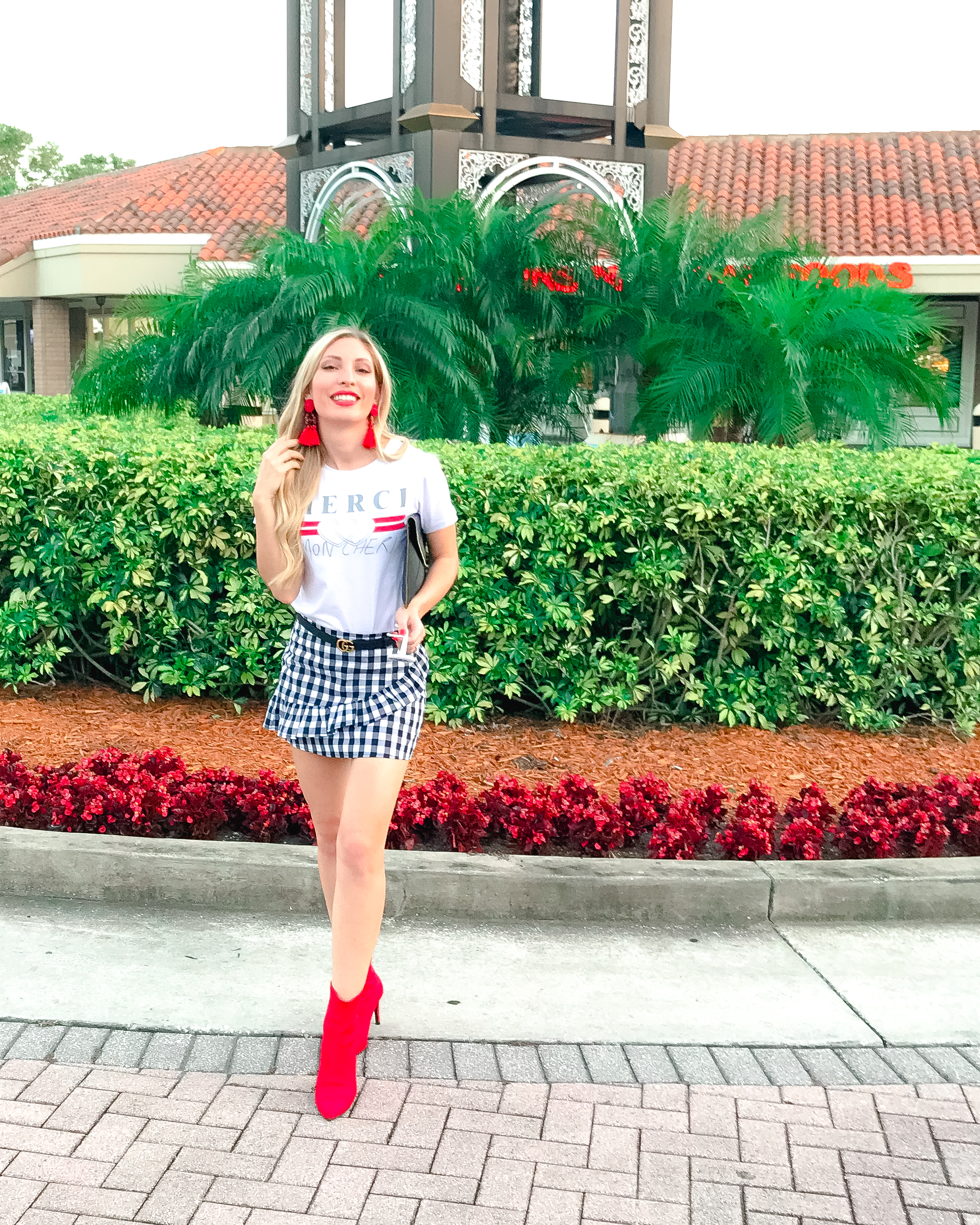 I did a round up of a ton of different t-shirts including Gucci inspired tees, plus great gingham bottoms to pair with them. Gingham is one of the hottest patterns for spring and comes in so many different styles and colors, so you should definitely add some of that to this season's wardrobe!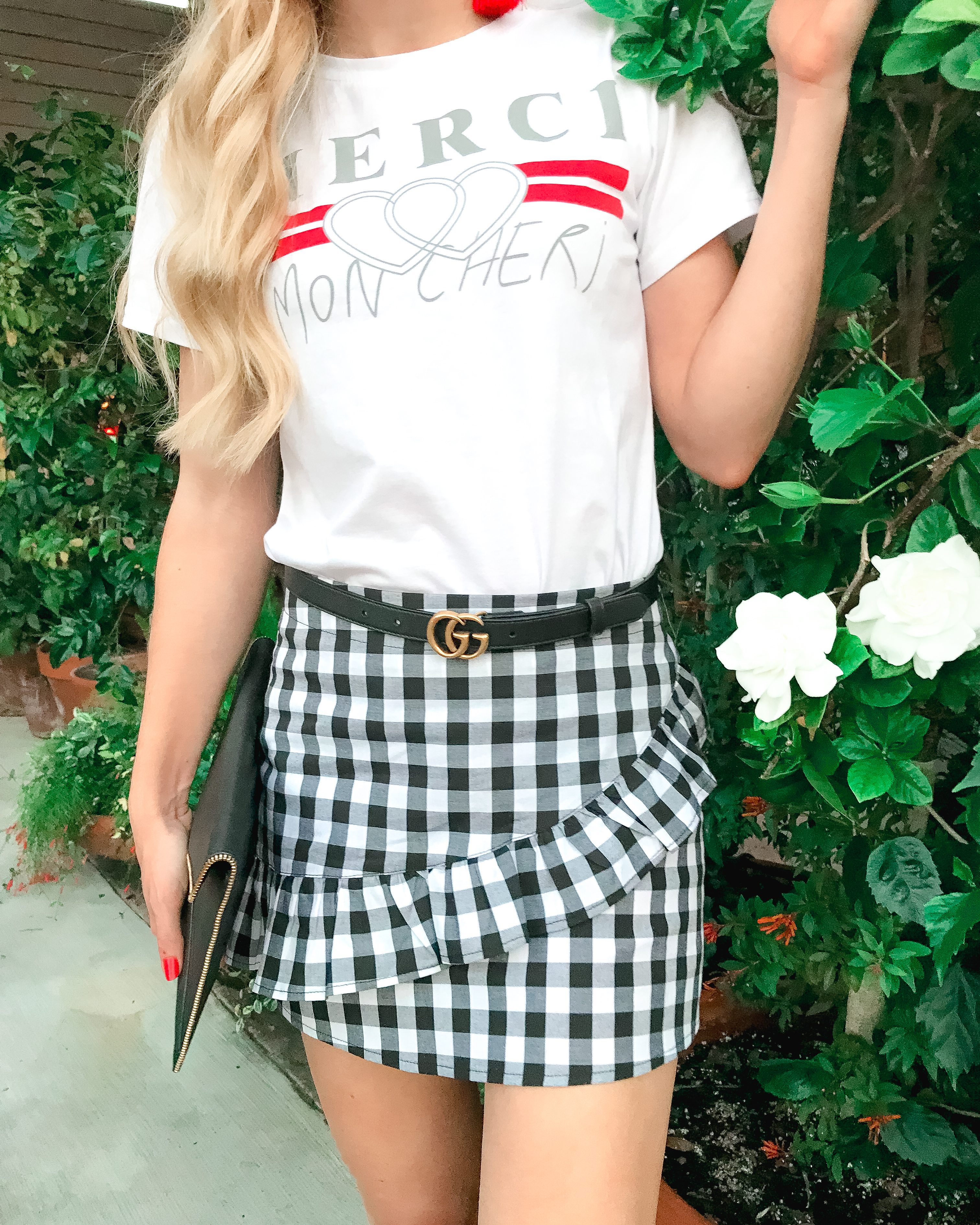 GINGHAM

GUCCI INSPIRED TEES

I hope you all have a fabulous weekend! Also, check out my Instagram stories to see what the girls and I are up to for my Bachelorette party this weekend!!
*Photos taken by my blogger babe Miki A La Mode.
SHOP THE POST: