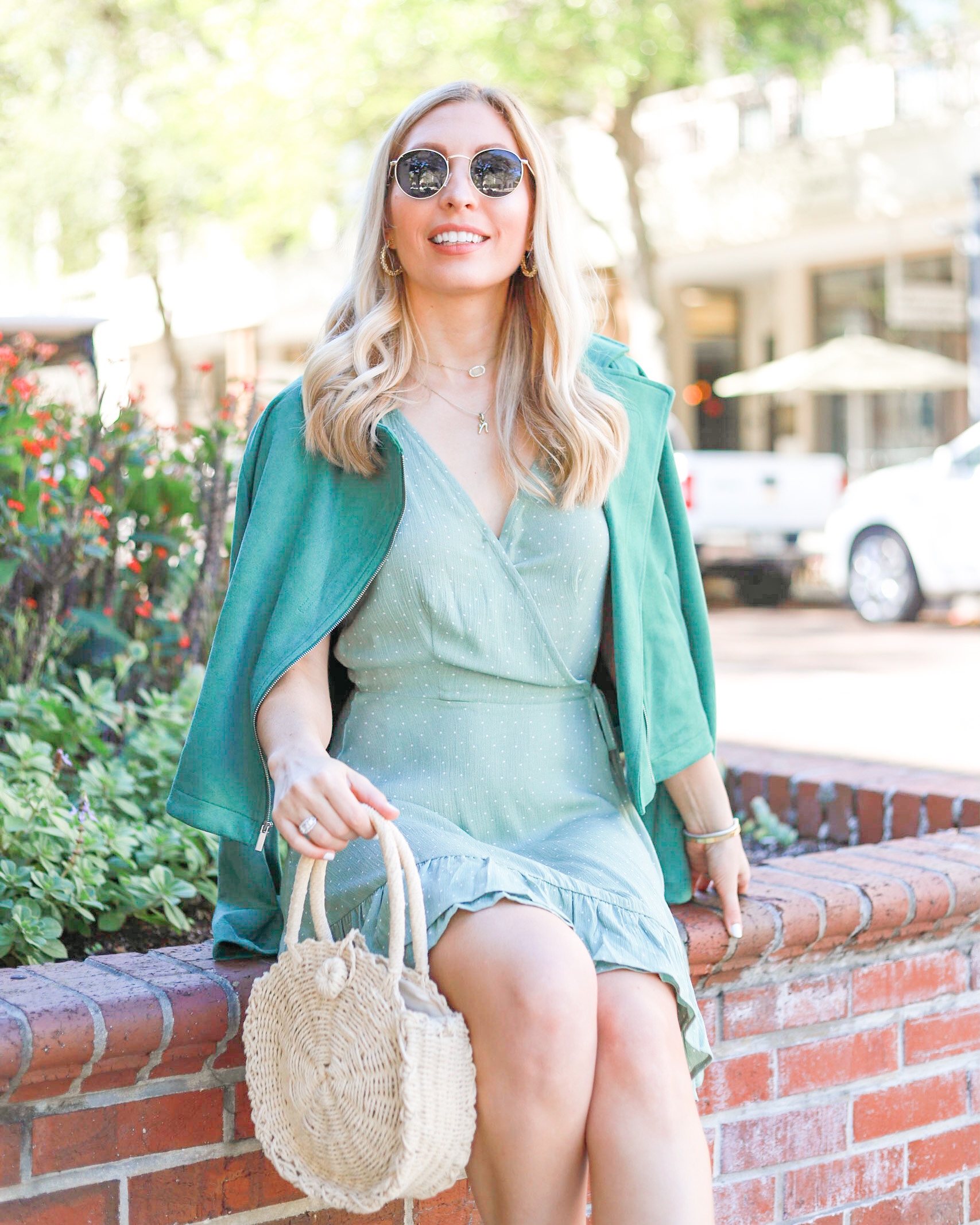 One trend that I have seen A LOT lately is layering jewelry. I love dainty pieces because not only can you wear them separately for a simple look, but then you can take those same pieces and layer jewelry for a statement effect. I did feel like I was always winging it when it comes to my jewelry game and sometimes would put multiple things together before settling on the final look. It can be a tricky thing to master if you have never layered jewelry before, so I thought I would put together a bit of inspiration and a few tips to make it easier for you.
BRACELETS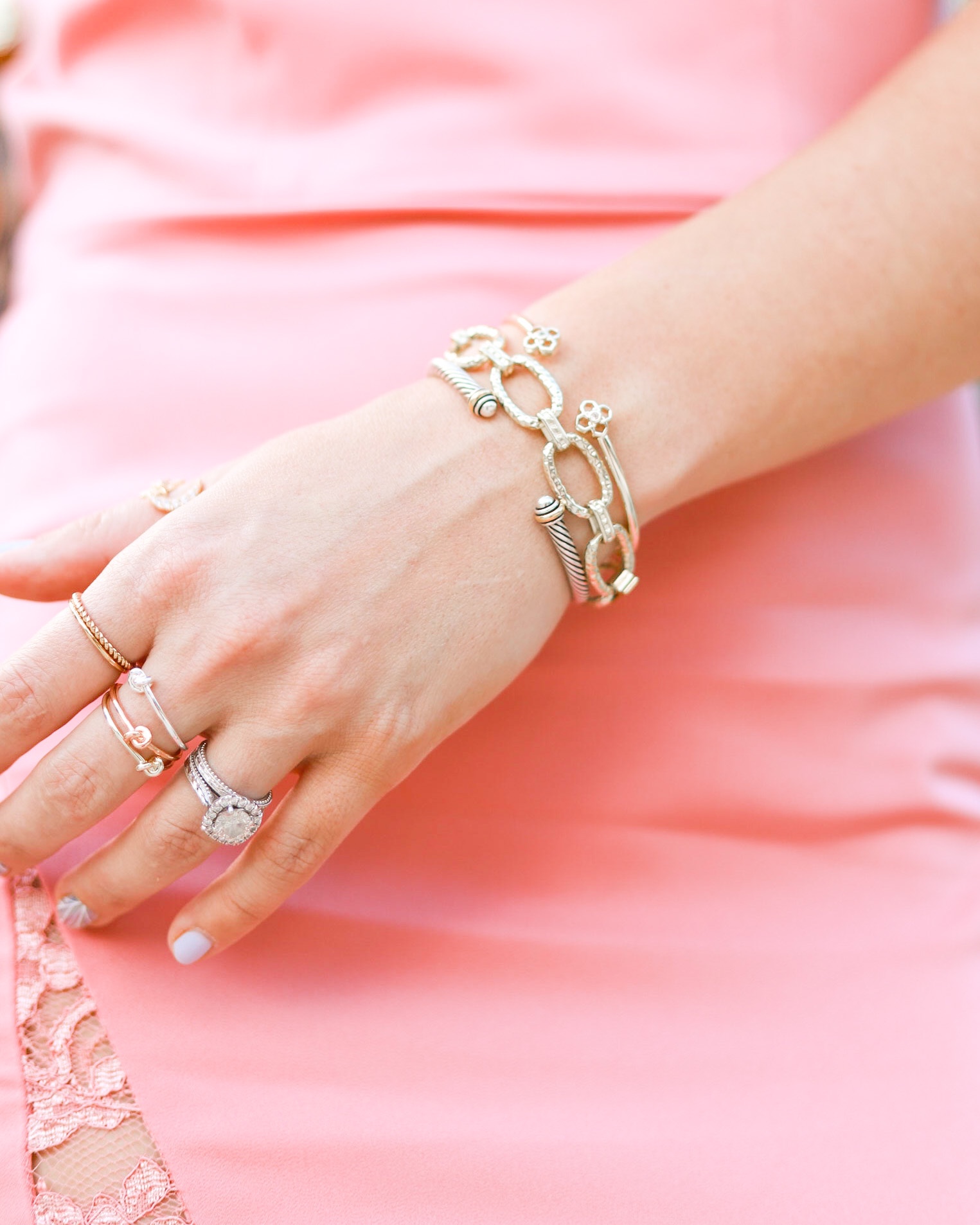 Lets start with bracelets because I feel like many people love to stack their Yurman bracelets, or stack bracelets with their watch. My husband got me my first David Yurman bracelet for Valentine's Day this year and I'm obsessed. It's unfortunately a tad pricey though, so I linked some great dupes and some more affordable bracelets for stacking. Kendra Scott has some really pretty affordable pieces that are perfect to layer jewelry.

NECKLACES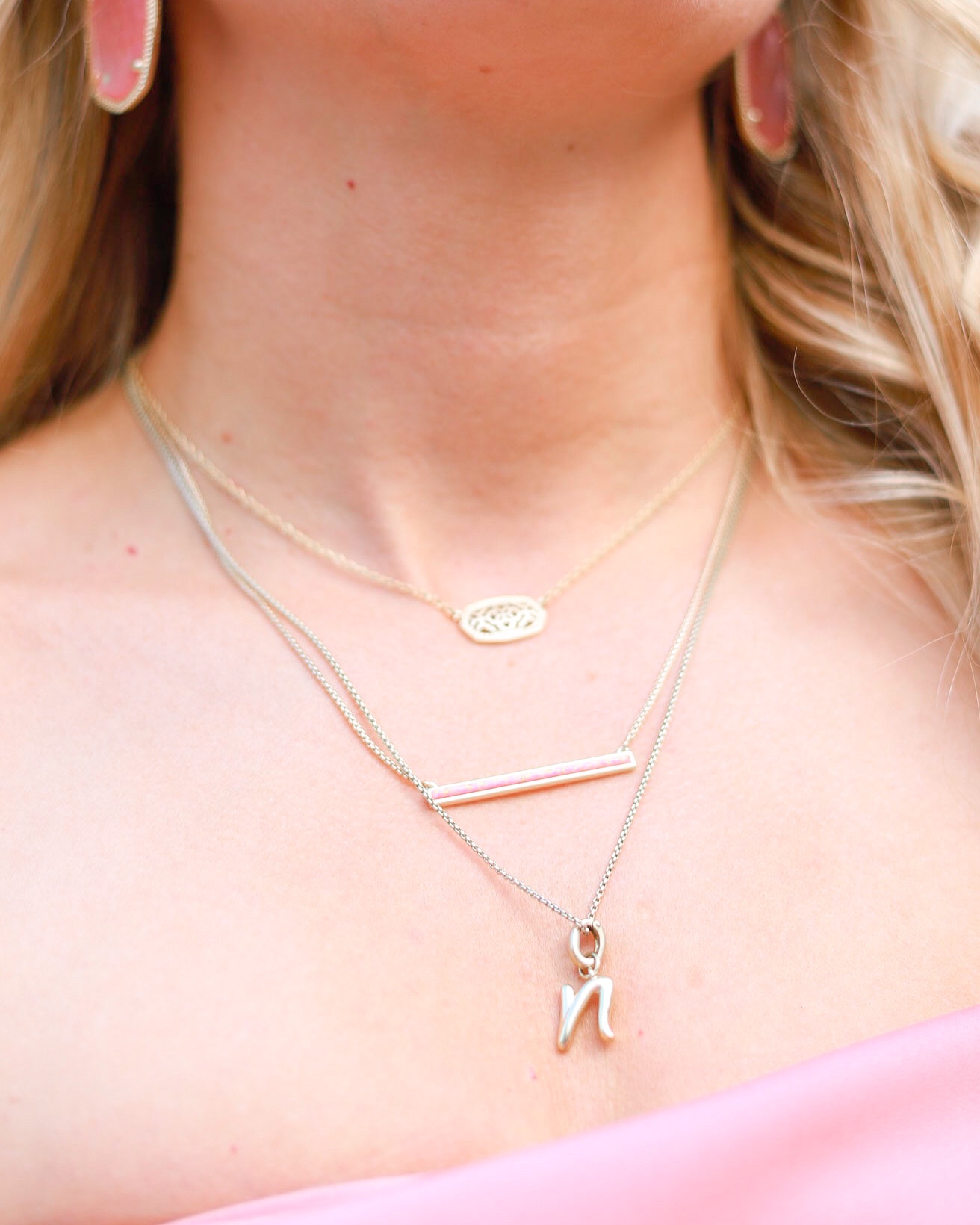 This one is what tends to get tricky and you need to either purchase some necklace extenders, or pay attention to necklace lengths and clasps when you are shopping. I like to go with three different lengths: 14-16″, 18-20″, and then finally 22″, or longer. This will give you a great staggering effect which looks so boho and lovely. You can mix it up with metal colors, or even textures. Have your choker length necklace be a bit of bling, or a shaped chain and then you can pick longer pieces that have some neat pendants on them.
EARRINGS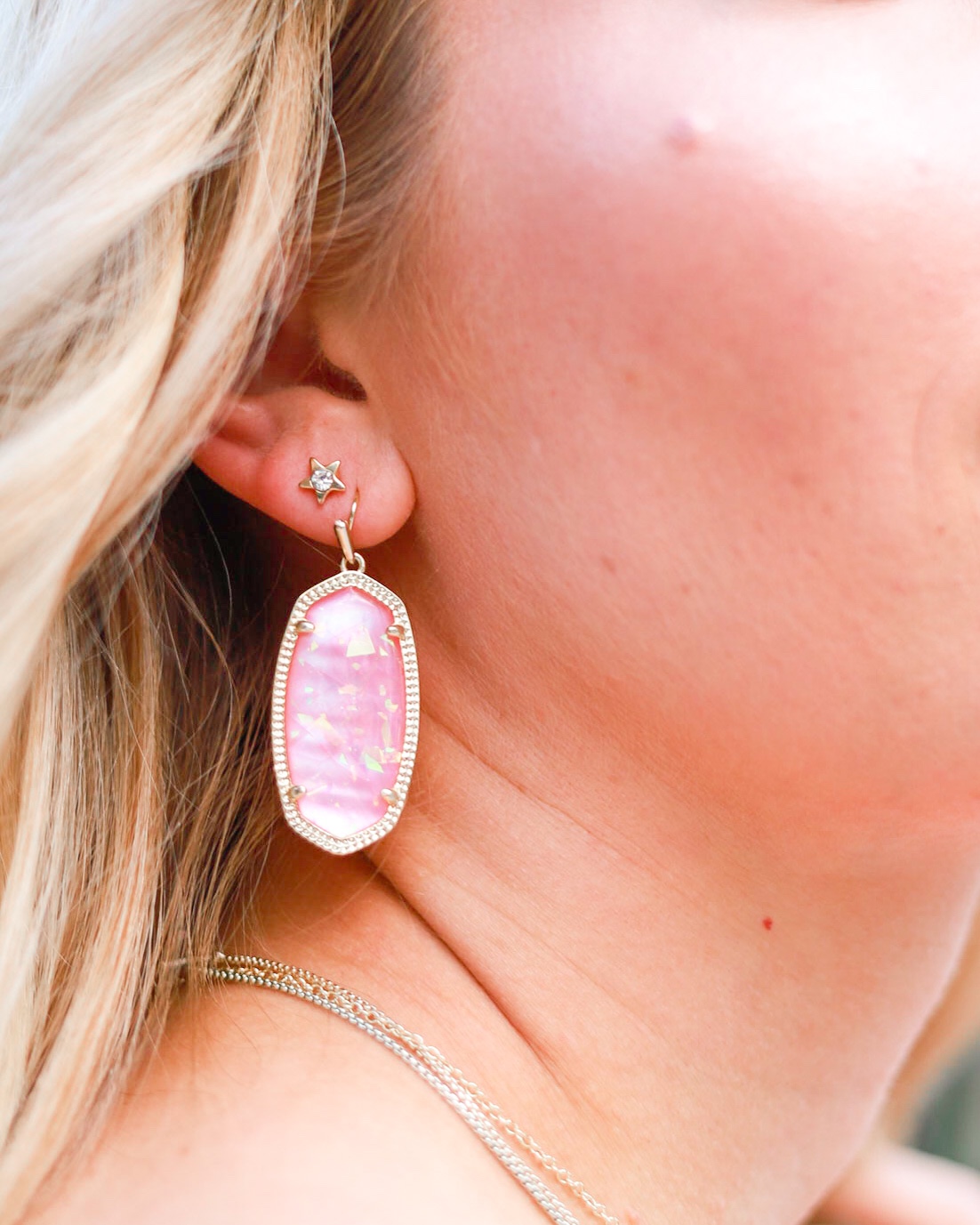 I personally have two holes in each of my ears even though I rarely use my second hole anymore. For those of you that also have that second hole it can be a fun way to wear two different sets of studs. Have you tried wearing your initials in both ears? I need to get myself some N's and H's. You can also pair an earring jacket with another pair of cute studs or layer a pair of studs and threader earrings. I definitely would keep it to delicate pieces. However, every so often it's fun to pair a tiny stud with a statement earring as well like I did below.

RINGS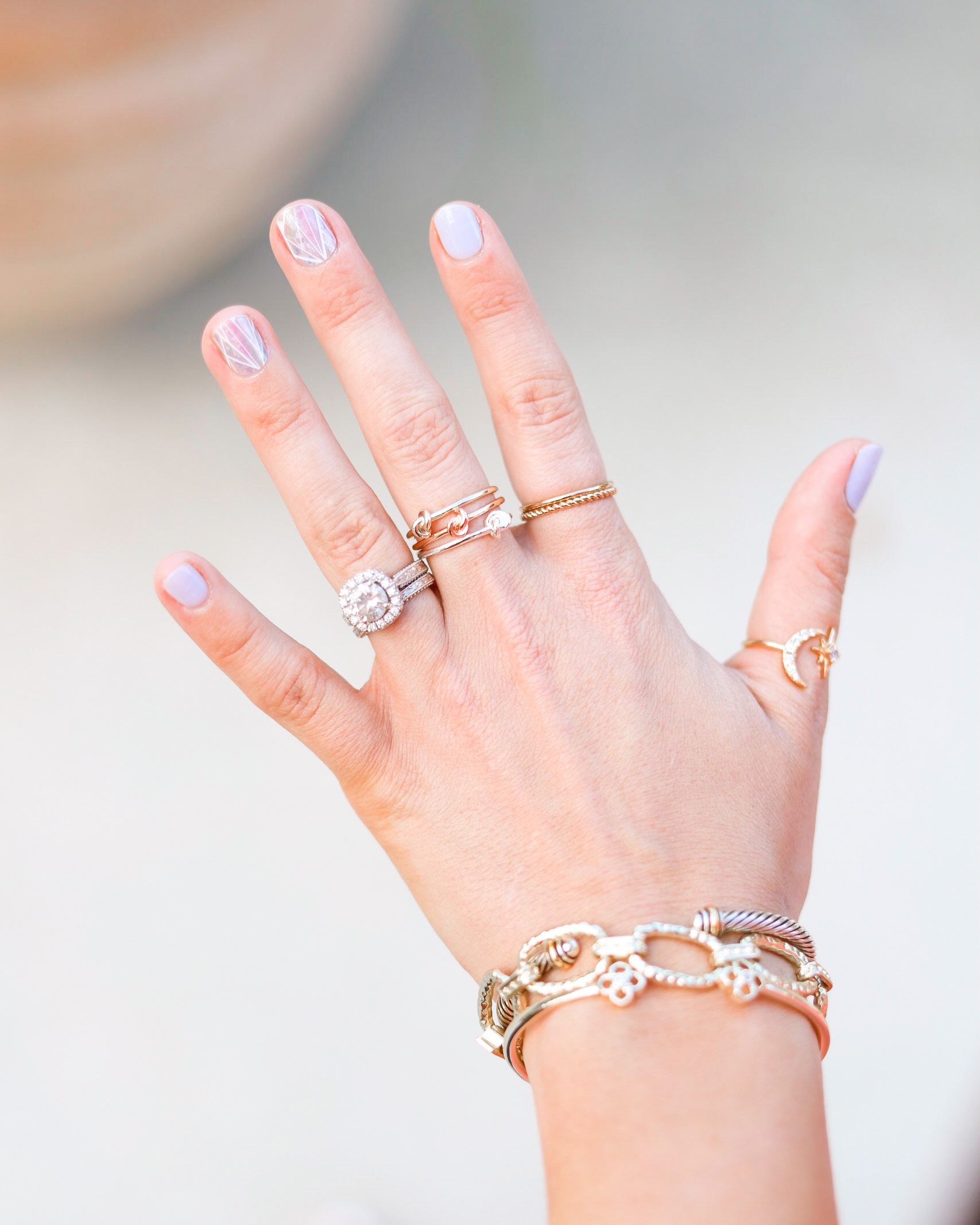 You know has some of the best ring stacking inspiration? Jennifer Lauren, so you definitely want to check out her page. I have been trying to keep an eye on how people layer their rings and then carefully purchase pieces that I know I would wear quite a bit. I recently got a really cute ring set from Kendra Scott. I also purchase stacking pieces from Forever 21, Amazon, Francesca's, and Nordstrom Rack. I really don't think you can go wrong with rings, it's up to your own taste. Here's my stacking shot which is a combo of Forever 21 simple bands, my wedding ring, the Kendra Scott set, and one I picked up last year on Amazon for New Year's Eve.
I'm curious what your thoughts are on how to layer jewelry. Do you like more dainty pieces by themself? Do you layer? Or, are you more of a statement piece kind of girl? Drop me a comment below because I would love to hear your thoughts.
Xoxo, Nikki