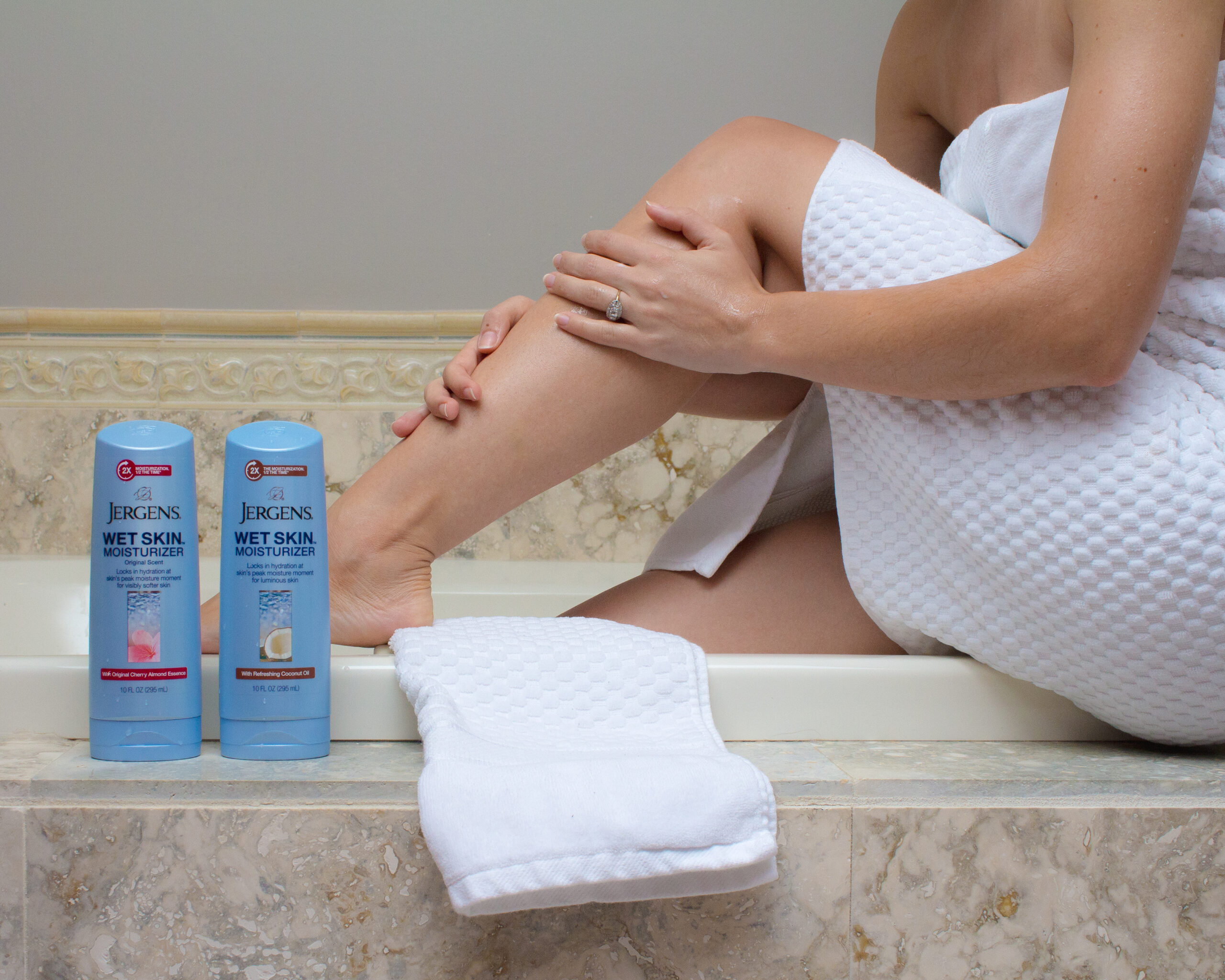 *Disclosure: This shop has been compensated by Collective Bias, Inc. and its advertiser. All opinions are mine alone. #LockInSoftSkin #WetSkinIsBestSkin #CollectiveBias
I was introduced to Jergens products at a young age by my mother and have been using them my whole life. Since, I baked myself in tanning beds and out in the sun every chance that I got when I was younger…now my skin suffers from dryness. Summer time is especially worse for me because I am outdoors so much more and in and out of the water. Which did you know that if you don't hydrate your skin within 3 minutes of getting out of the water that the water evaporates and can leave your skin dryer than before?? Eek that is bad summer time mojo.
For years I have been using the Jergens Natural Glow Lotion, but I don't always remember to lotion my skin when I am done taking a bath, or shower, especially within that 3 minute time frame. Therefore, when I saw the Jergens® Wet Skin™ Moisturizer, I knew this was a great chance to change up my moisturizing routine!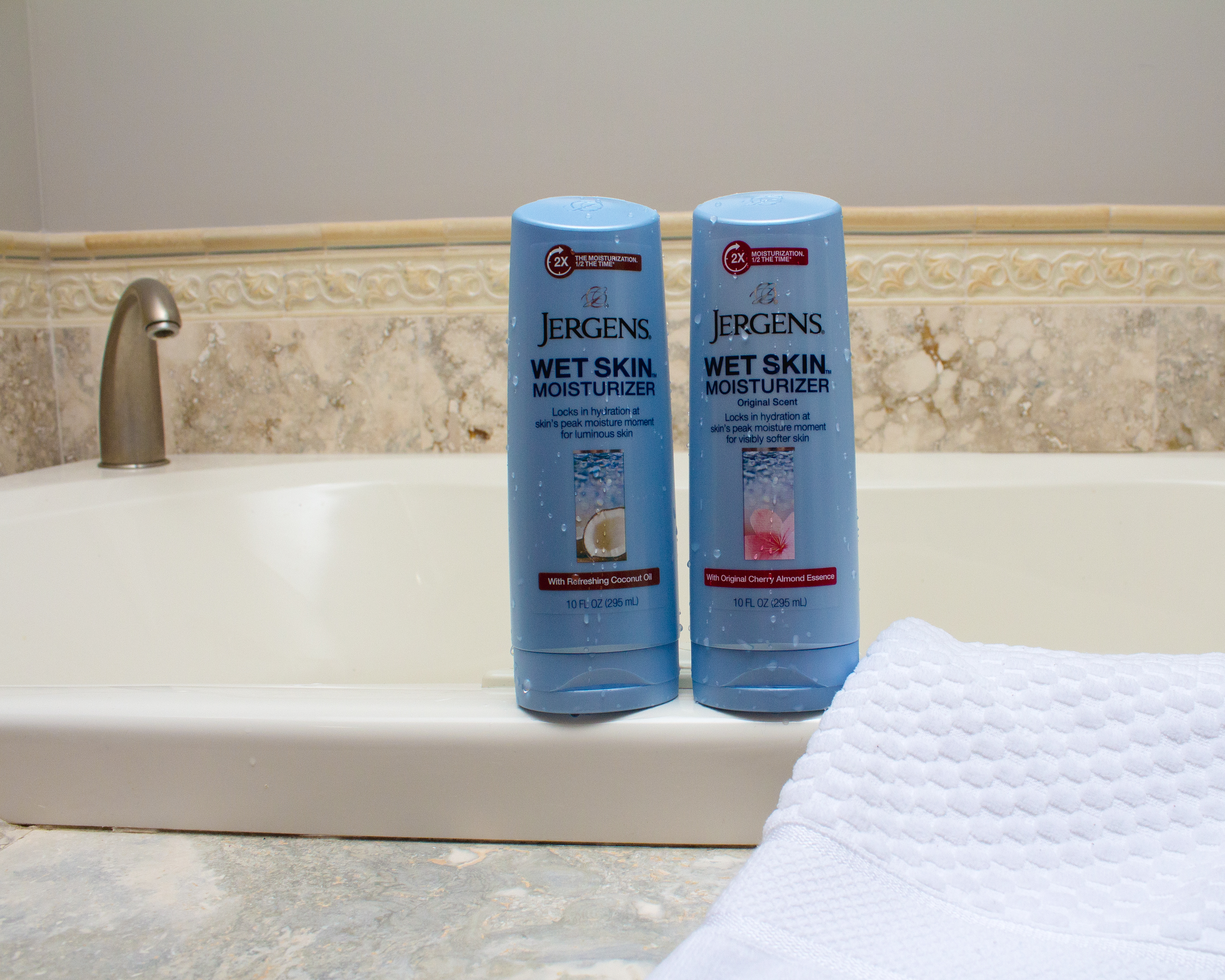 When I think of a great moisturizer for my body, my first thought is coconut oil. So I picked up from my local Walmart the Jergens® Wet Skin™ Moisturizer with Refreshing Coconut Oil 10 oz. This is meant to be used in the shower, or as you are getting out of the tub while you are still wet. When you apply moisturizer while you are still wet, it locks in the hydration much better and you can then put on a robe and dry your hair while letting the lotion sink into your skin.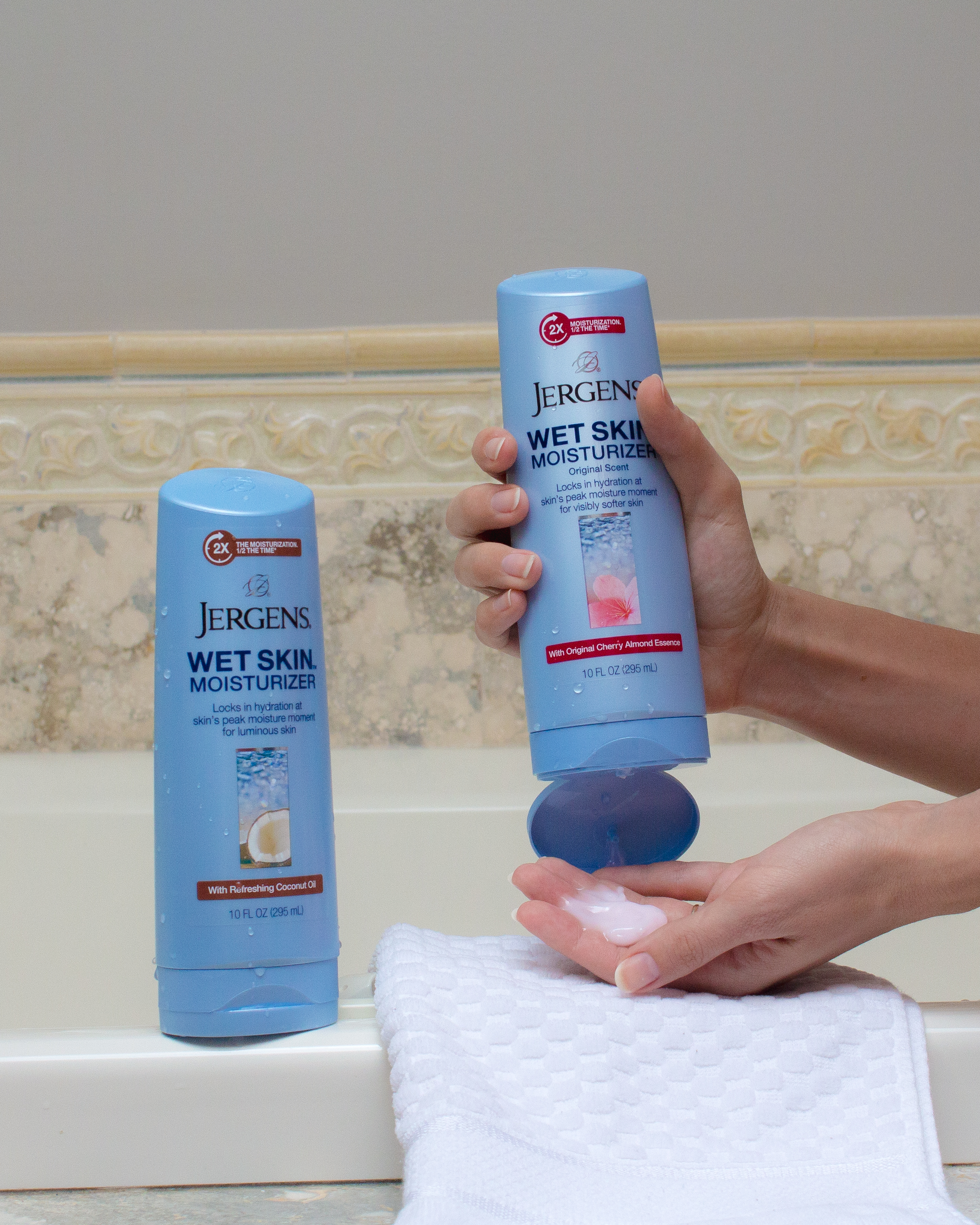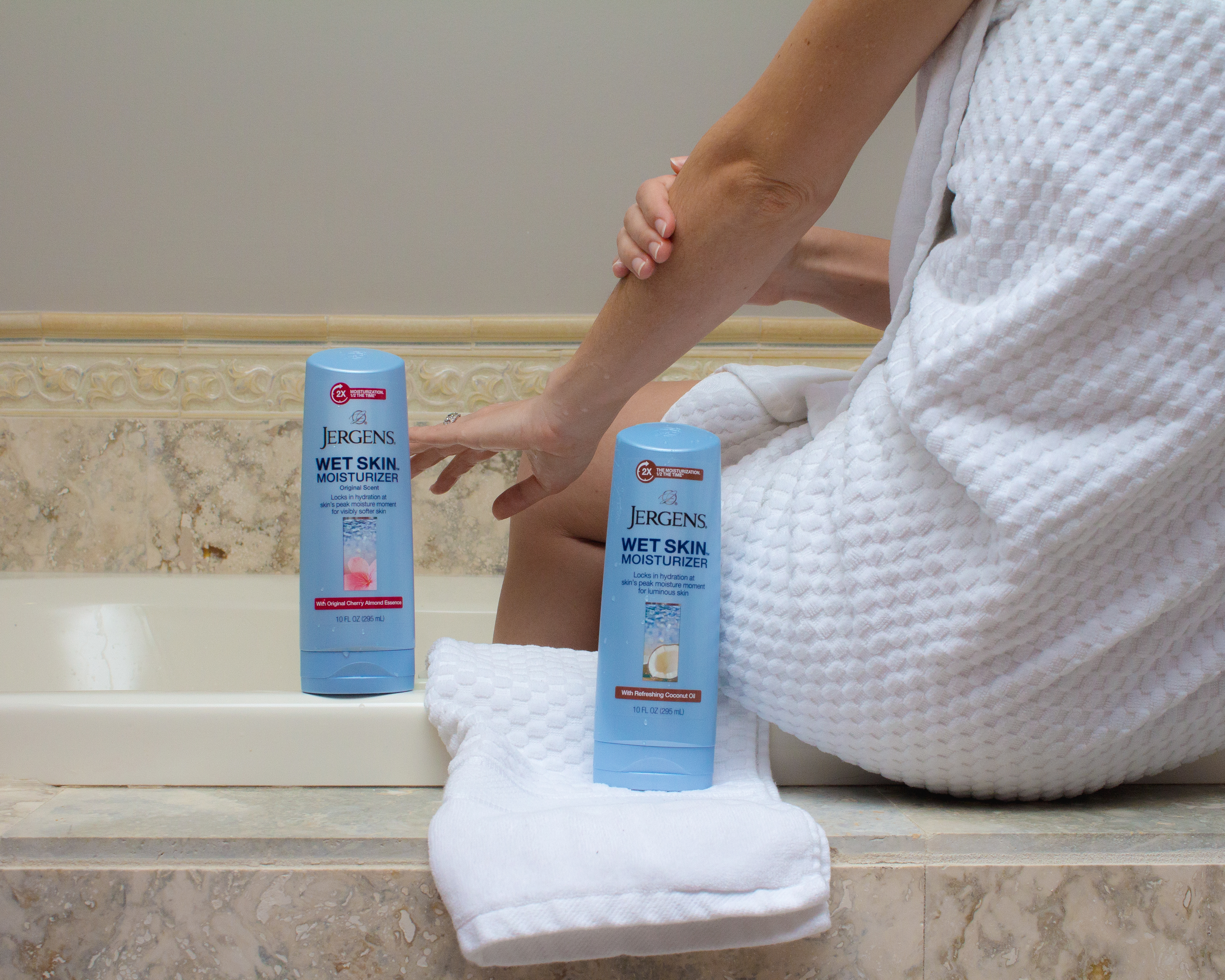 I love how the Jergens Wet Skin Moisturizer feels so light weight and not greasy, slides on so smoothly to your damp skin, and locks in that instant hydration so that you are feeling soft all day long. It's very easy to apply and has usage instructions on the back of the bottle if you are unsure of how to use it. I don't feel like the wet skin routine takes me longer than using regular moisturizer, because while the lotion is sinking into my skin, I finish the rest of my after shower routine. Then once I'm dry, my skin is perfectly soft and moisturized. My skin feels like it stays fully hydrated for at least 24 hours and I love how I'm not having to reapply heavy moisturizer during these hot summer months.

Jergens has been trusted for decades by women to keep their skin looking radiant everyday. I love how they created this product which helps me remember to take care of my skin on a daily basis even with my busy lifestyle. I purchased both the Jergens Wet Skin Moisturizer with Refreshing Coconut Oil 10 oz. and the Jergens Wet Skin Moisturizer with Cherry Almond Essence 10 oz. in the skin care aisle of my local Walmart and they are currently on sale for less than $6.00!! The Cherry Almond Essence scent is exclusive to Walmart and smells Ahh-mazing!! They also make it with Argan Oil and Monoi Oil if you have different preferences for your skin!
Follow along with Jergens on Facebook and share how you moisturize!
Are you a Jergen's guy, or girl and have you tried an in shower moisturizer?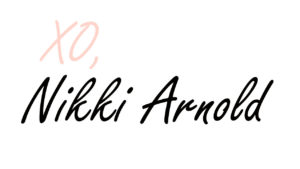 PIN IT