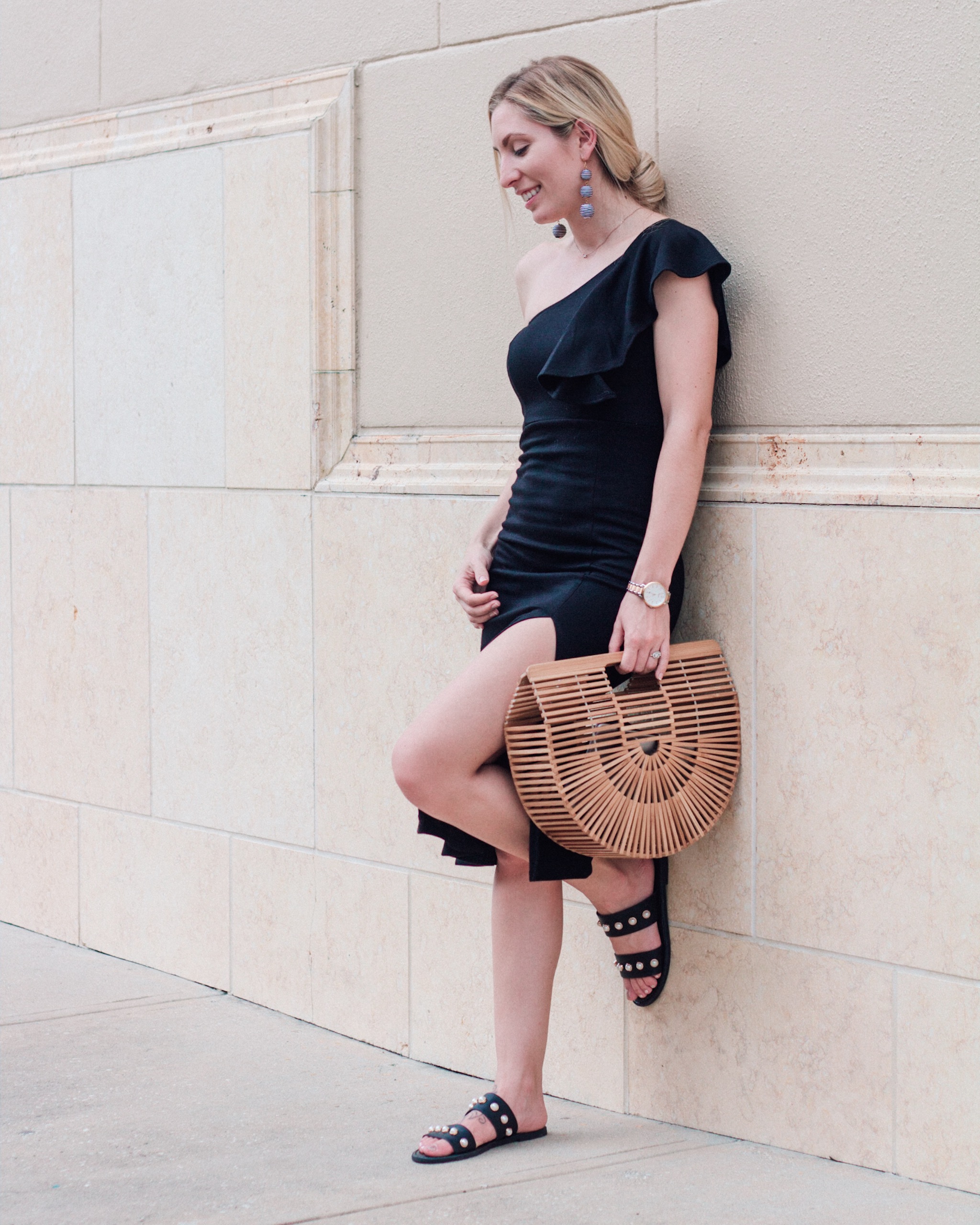 Happy Friday!! For Fashion & Finance Friday I have an exciting collaboration with Jacob from Dollar Diligence. He is sharing a guest post on the blog today with some tips for how to life hack your personal finances. I also have 3 great tips for wearing a little black dress during the summer and this one from SheIn is less than $25, plus it can easily be dressed up, or down. This dress will look great on you and your wallet!
*This dress was gifted by SheIn and this post contains affiliate links, but all opinions are 100% my own. Photos by @maltyfashion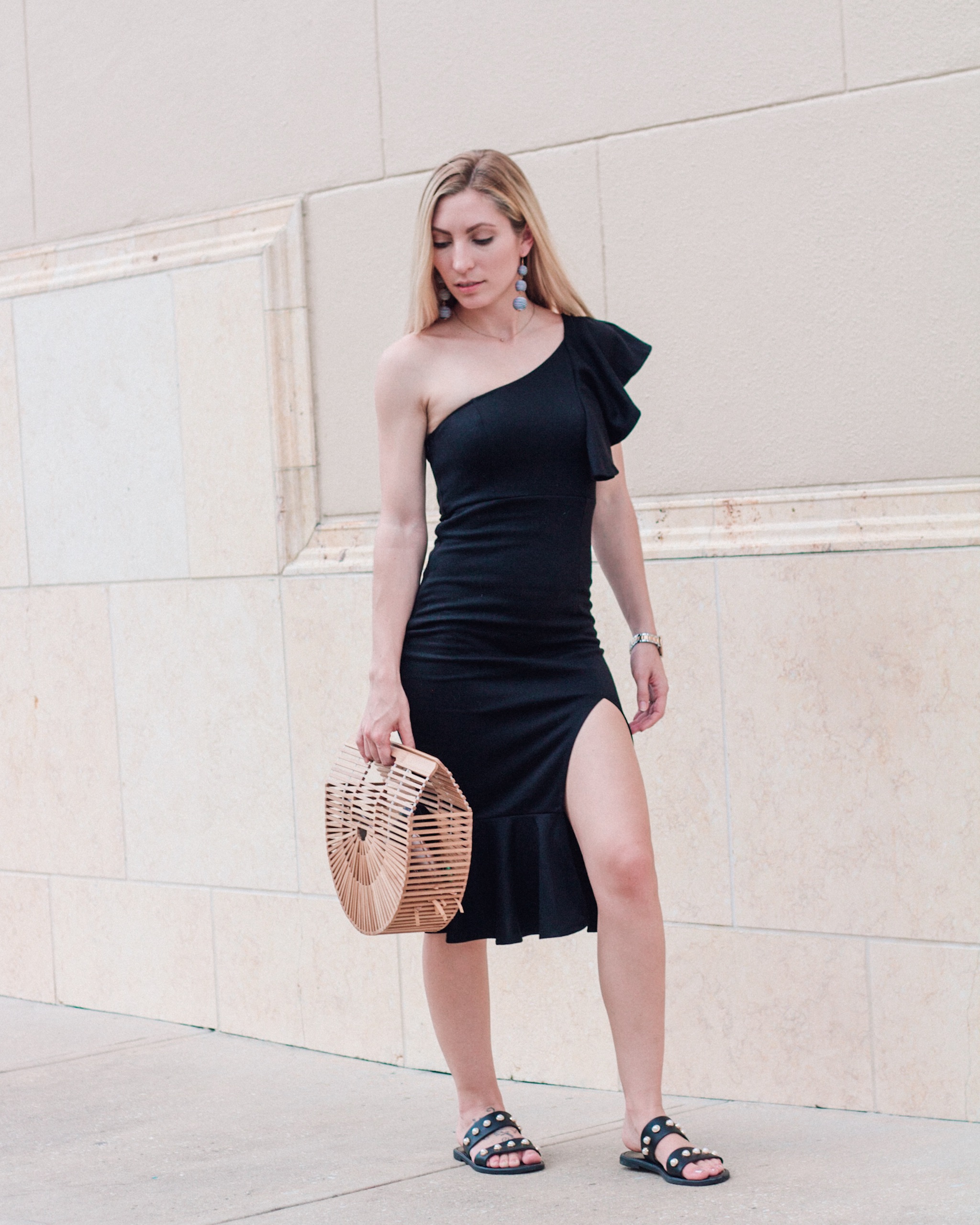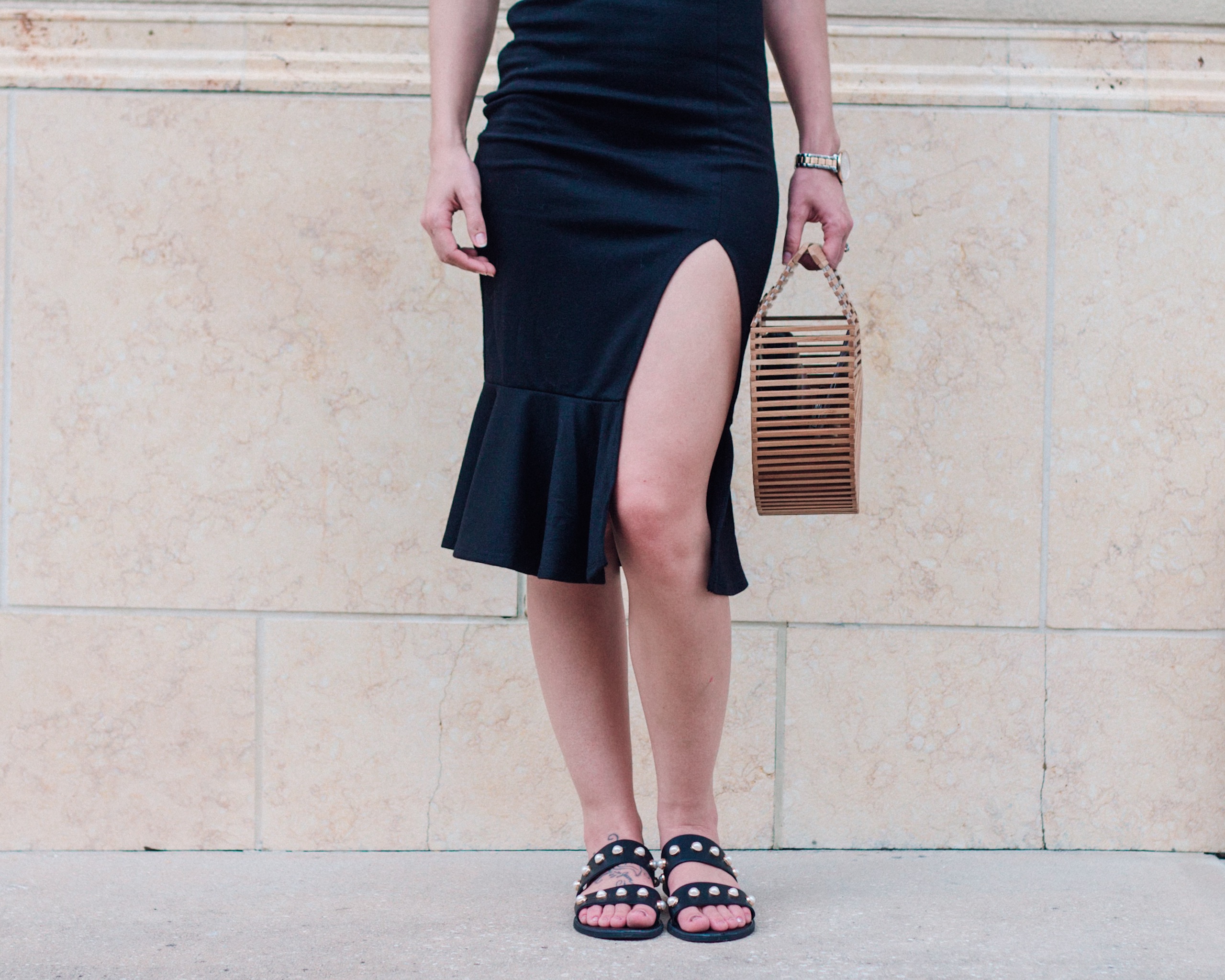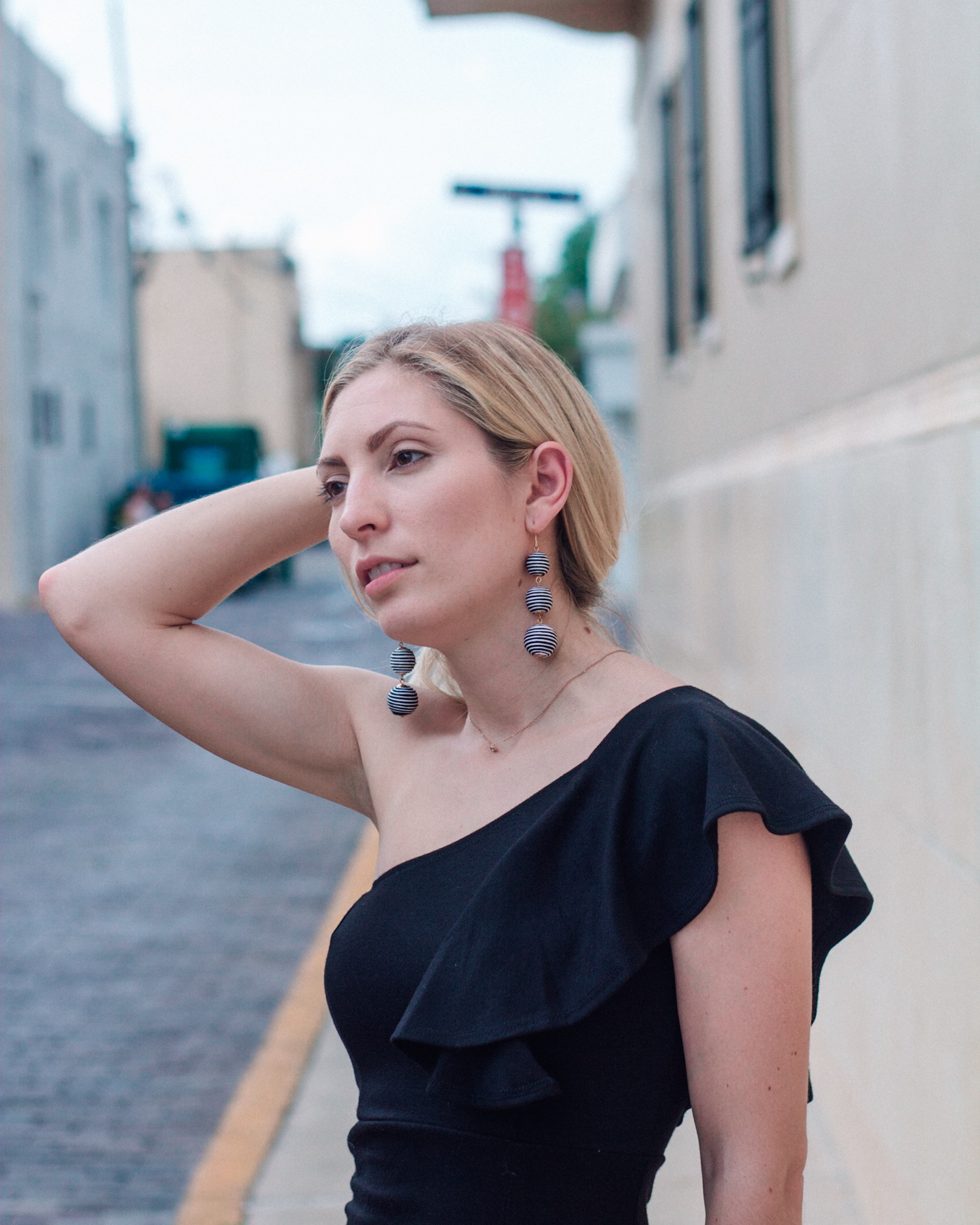 Wear your LBD during the summer with these three tips! One, wear a pair of fun summer sandals like these from Steve Madden, or Target. Two, a trendy summer bag will keep it light and fun such as this bamboo purse and get the dupe HERE. Three, simple summer accessories such as these ball drop earrings keep it dressy casual! Try out these tricks this summer with your little black dress, and keep reading for Jacob's financial life hacks!!
HOW TO LIFE HACK YOUR PERSONAL FINANCES TO TAKE BACK CONTROL
Many of my readers are struggling to get finances under control – after all, that's why they are likely on my site to begin with. I have picked up many life hacks concerning personal finances on my journey to increased financial freedom, and I'm happy to share my favorites ones with you here in this post.
My hope is that you'll find some of these to be not only great ways to increase your financial position, but also fun in the process. Let's face it: financial advice, and financial management, is not always the more entertaining subject. My goal is to change that up a little by introducing you to some of my favorite personal finance life hacks.
Take Out Only Big Bills
Ever notice how easy it is to spend money when you have lots of smaller bills in your wallet? Or, can you think of times you've had only a $50 or even a $100 bill in your wallet, thought about breaking it for a latte or a soda, and decided to pass on the treat to avoid passing over that big bill?
Some interesting studies have shed light on the way our brains view big bills versus small ones. As it turns out, we are much more reluctant to spend money when we have a to break a big bill to do it! Smaller bills, such as fives and tens, are easy to justify handing over while $100 is difficult – even if the item we want to purchase costs the same in each situation.
So, to hold on to more of your spending money longer, take big bills out at the ATM. You may find that you have more left over in your wallet each week if you employ this mind trick against yourself!
Delete Your Browsing History Before Buying Airfare
Personally, I try to avoid plane flights in favor of driving, taking the train, or taking a reasonably priced long-distance bus service. By saving money on airfare, I avoid stretching my budget too thin when I travel or—gulp—having to put something onto a credit card. However, there are times when flying is unavoidable or even when a well-timed flight comes out cheaper than gas across country.
If you need to book a flight and have been shopping around for a few days, make sure to clear your browsing history before you do a final search to book your flight. Believe it or not, it turns out that flight sites use cookies to track what flights you have been searching for and raise the price on you. While it's hard to pinpoint exactly how much more you'll pay, it's better to play it safe and delete your history and clear your cache before buying that ticket.
Buy Gift Cards – and Gift Them to Yourself
This is one of those life hacks that gets me the squinty eye at parties when I mention it, but it's one of my favorites! I like to use gift card exchange sites – sites that let people sell and purchase gift cards at a discount – such as Card Cash. These sites let you sell unwanted gift cards and purchase others at a discount. If you sign up for CardCash's email subscription list, you can save even more through exclusive coupons and special price drop notifications. I have saved a ton of money – up to 50% – by purchasing discounted gift cards for places I need to shop at anyway. Just as examples, at the time I'm writing this article there are gift cards for sale on all of the following:
Advance Auto Parts – up to 13.92% discount
AMC Theaters – up to 10.3% discount
1-800-Flowers – up to 19.79% discount
American Apparel – up to 50% discount
Make More Than the Minimum Payment
Many of my readers are battling debt. Did you know that the majority of college graduates now leave campus with student debt? In fact, I had about $25,000 in student loan debt at one point in my life.
I always suggest that you kill your debt. You should work to make more than the minimum payment each month. The company that you owe money to wants you to make the minimum payment because it makes them more money.
How?
Well, they can charge you more in interest over the life of your loan. By paying more than the minimum each month, you can save yourself interest down the road. Moreover, you should look for opportunities to lower your interest rate. You can ask your creditor for a lower interest rate, especially credit card providers, and they might listen. For those with student debt, I always recommend refinancing as a way to lower you rate and supercharge your payments.
Know When to Buy
You can really stretch your budget if you plan purchases according to seasons. The trick to this is to plan ahead, and to budget a few months at a time if possible. Know what goes on seasonal sales and when the best time to shop for seasonal items begins.
For example, coats go on sale in the Spring, so March and April are excellent months to purchase a coat for winter that you wouldn't normally have the budget to buy, and usually for less than you'd spend on cheaper coats if you bought in December! Many items go on sale for deep discounts after the winter holidays, so if you plan accordingly you can drastically increase your purchasing power, which means more money left in your wallet and your savings account.
Final Thoughts
These are just a few fun tricks you can try to help save money. When it comes down to it, there are hundreds if not thousands of creative ways to save and earn money. All it takes is a little research and the drive to actually take action on what you learned. I hope I have taught you some new tricks and that you'll actually put at least one into use!
What personal finance hacks do you use to help save you money? Any secrets that no one knows about? Let me know in the comments below!
---
Jacob runs his own personal finance blog over at Dollar Diligence. Through meticulously watching his money and extreme frugality, he was able to pay down over $25k in student loan debt in just 15 months. You can learn more about his story and follow him here.
I hope you have enjoyed this post from Jacob! Don't forget to go visit his blog Dollar Diligence!
SHOP THE POST: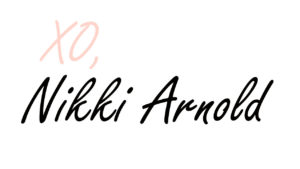 PIN IT