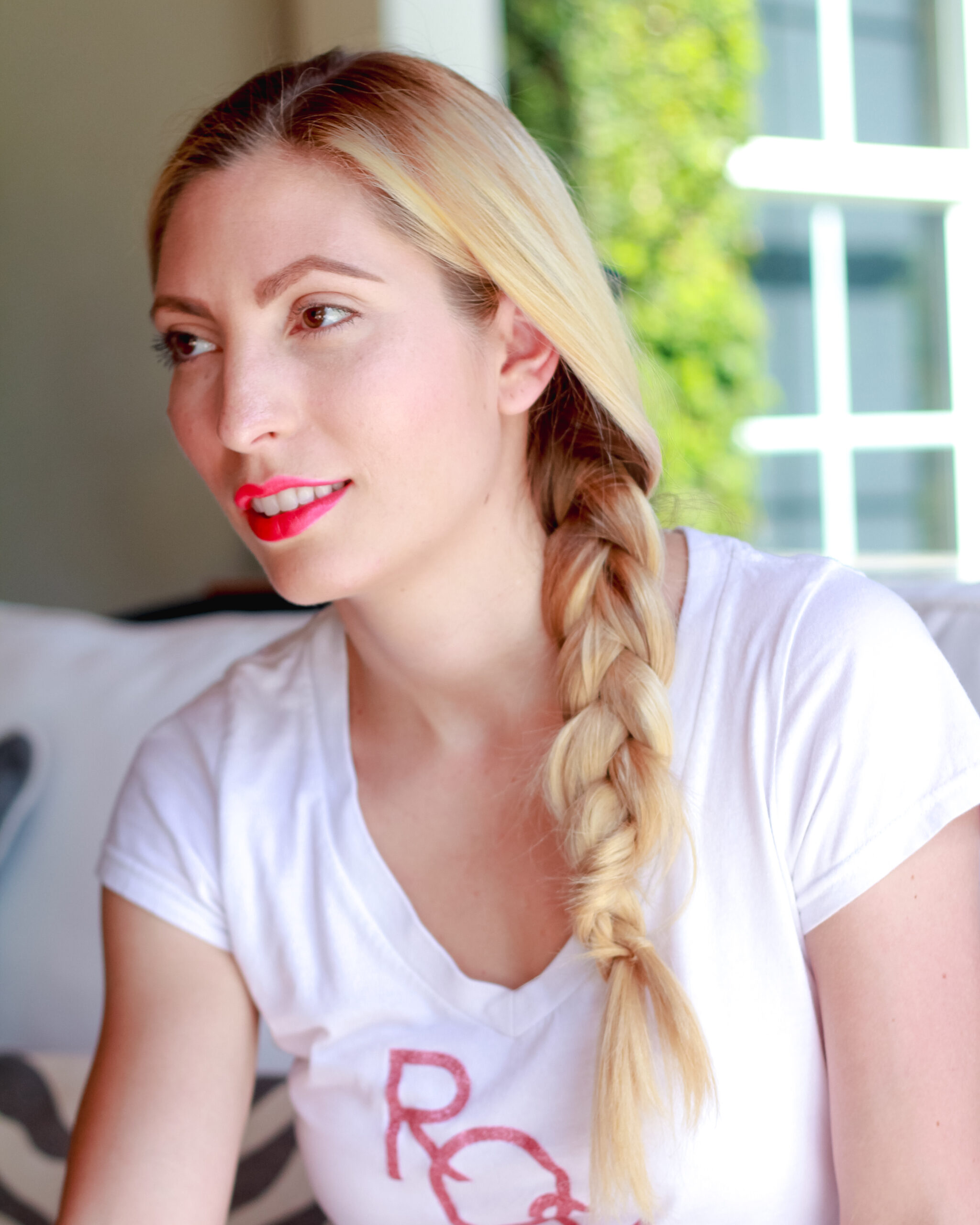 This shop has been compensated by Schwarzkopf #KeratinColor #KeratinCares
Hey there babes, quick question for you all! Have you ever been at the pool, or the beach and needed to put up your hair, but you realize *epic fail* you forgot to bring a hair tie! Oh no, you think you are completely done with, your hair is going to get all wet, ratty, and out of control. What's a girl to do??? Well ladies, I am hear to share my no hair tie braid hack with you, which will help you out in any random situation that you have forgotten your hair tie.
NO HAIR TIE BRAID
First, gather all your hair to one side and separate it into three sections. Start braiding your hair as normal, but don't separate each strand at the bottom. Allow the hair at the bottom of the braid to catch on each other.


Then once you get towards the end of the braid, take one of the holes in the section of your braid and feed the tail of the braid through it and pull down to tighten. This creates a slip knot in the bottom and now you have a no hair tie braid!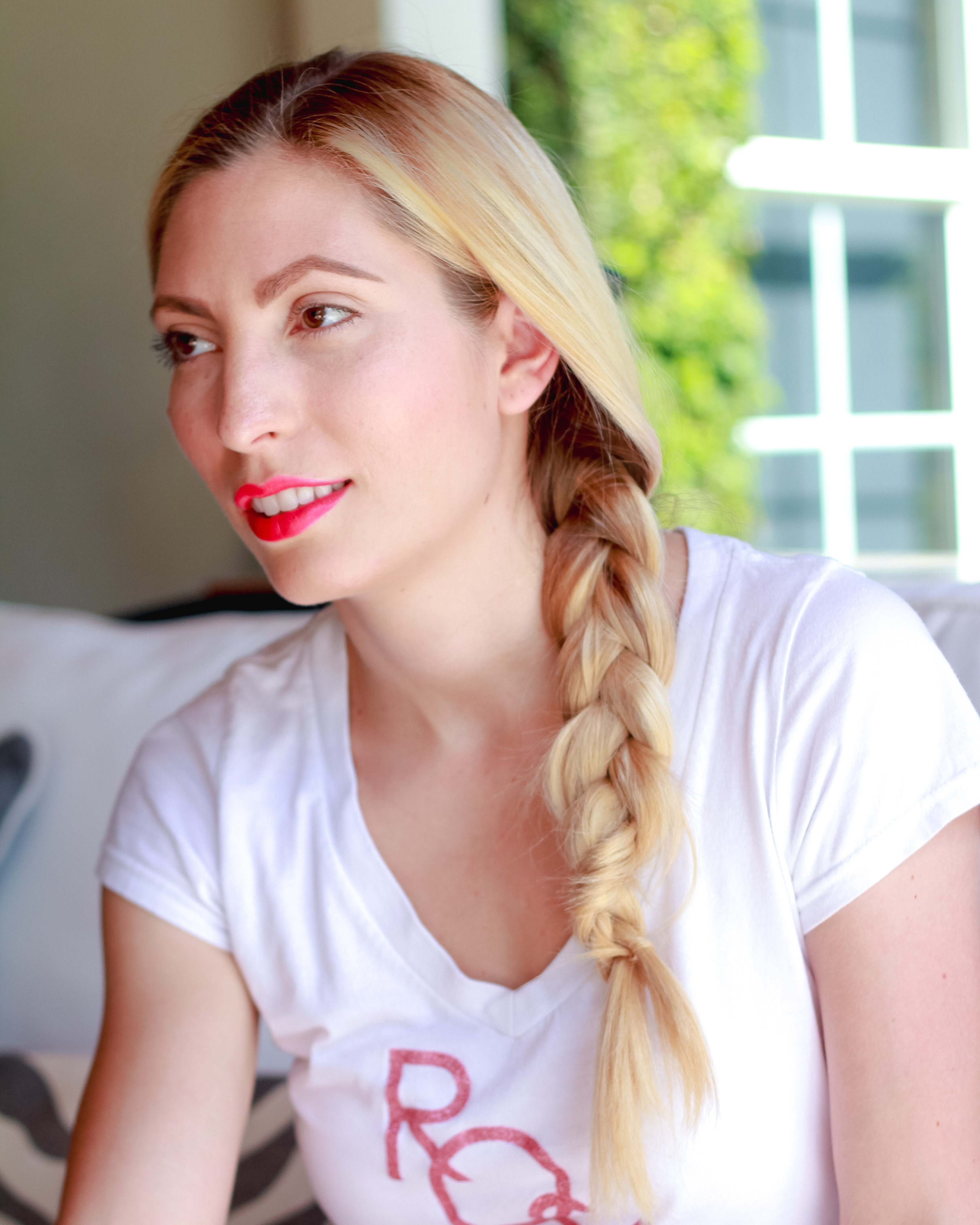 I am actually the last one of my friends to really ever wear my hair up and it's normally only when my hair is lacking it's normal luster. Which, this is bound to happen after one too many dives into chlorine. One way I love to brighten up my hair, in-between expensive trips to the salon, is to save money by coloring my hair at home with Schwarzkopf Keratin Color. I know for many people this sounds scary, but truly it's simple!
SAVE $ COLORING YOUR HAIR AT HOME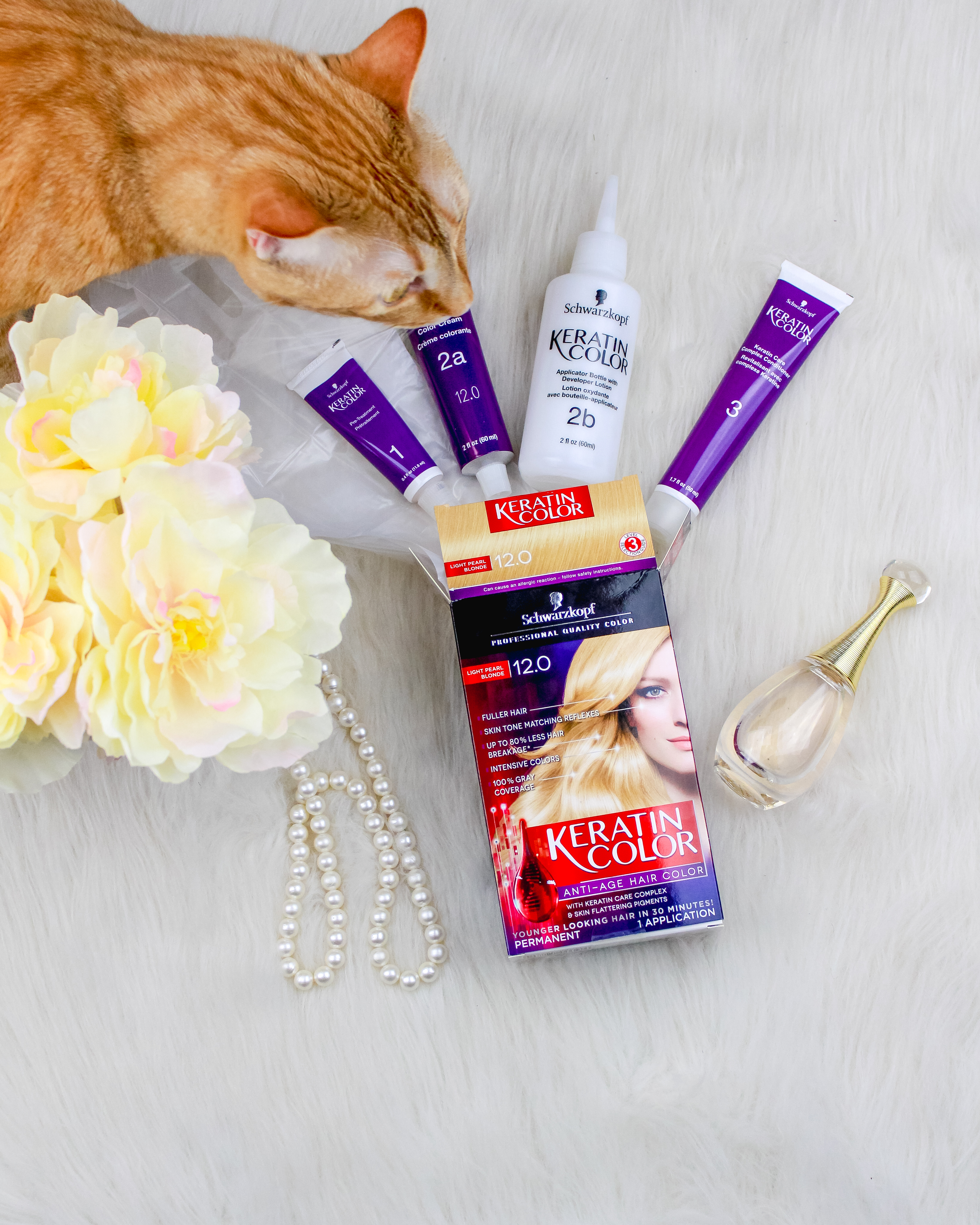 I like to hunt for my perfect shade of Schwarzkopf Keratin Color at Walmart because that's where I find it for the best price. I take my ends and match it to the color on the side of the box to find the shade that best matches my current color. I'm not trying to change my hair completely, but I love the fact that Keratin Color has a range of flattering colors and cares for your hair. BONUS: there is a pre-treatment to use on your dry ends which will help provide less breakage and it makes your hair so smooth and shiny after dyeing. Try Schwarzkopf Keratin Color free with this rebate!!

I used Schwarzkopf Keratin Color in Pearl Blonde #12 which matched my ends perfectly, lightened my roots, and gave me a nice glossy shine. Coloring your hair at home is as easy as 1, 2, 3.

**Don't forget to do a patch test first on your hair to make sure that you are not allergic and that it doesn't turn your hair a color you wouldn't want. Plus always wear gloves for safety purposes and use an old towel to cover your clothing. 
Put on your gloves and first apply the pre-treatment product #1 all over the ends of your hair.
Then, pour the Color Creme #2a into the applicator bottle #2b. Tightly replace the top and mix well. Apply starting at your roots and follow the timing on the instruction sheet. I kept on my roots for 20 minutes and on the rest of my hair and ends for 10 minutes.
Rinse out the color until your water runs clear, then apply the Keratin Care Complex Conditioner #3 onto your hair and leave for 3 minutes.
See my before and after!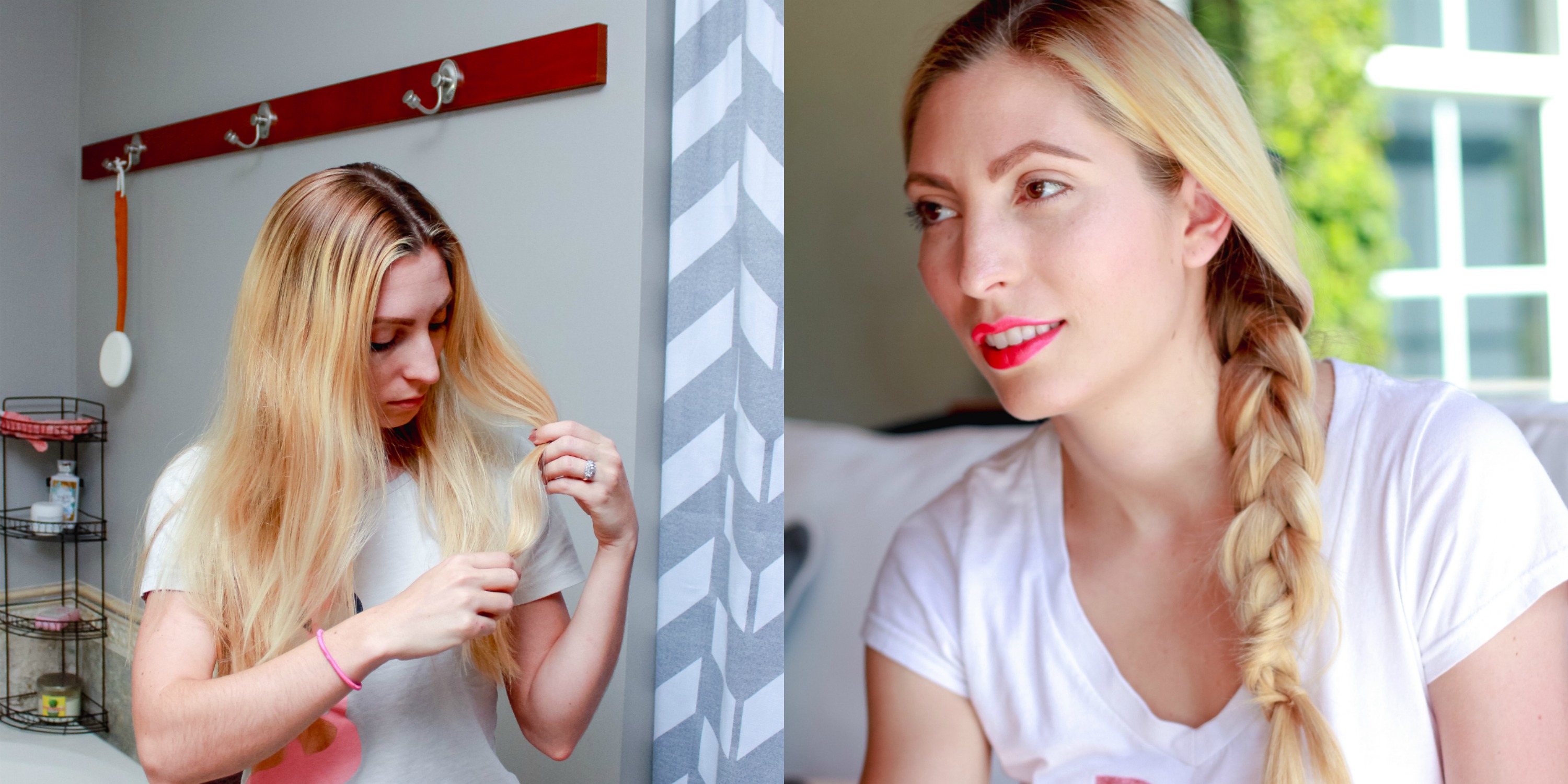 I hope this tutorial helps you if you find yourself stuck without a hair tie in the future! Also, I would love to hear about your experiences coloring your hair at home!!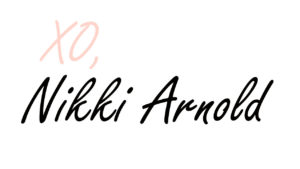 PIN IT