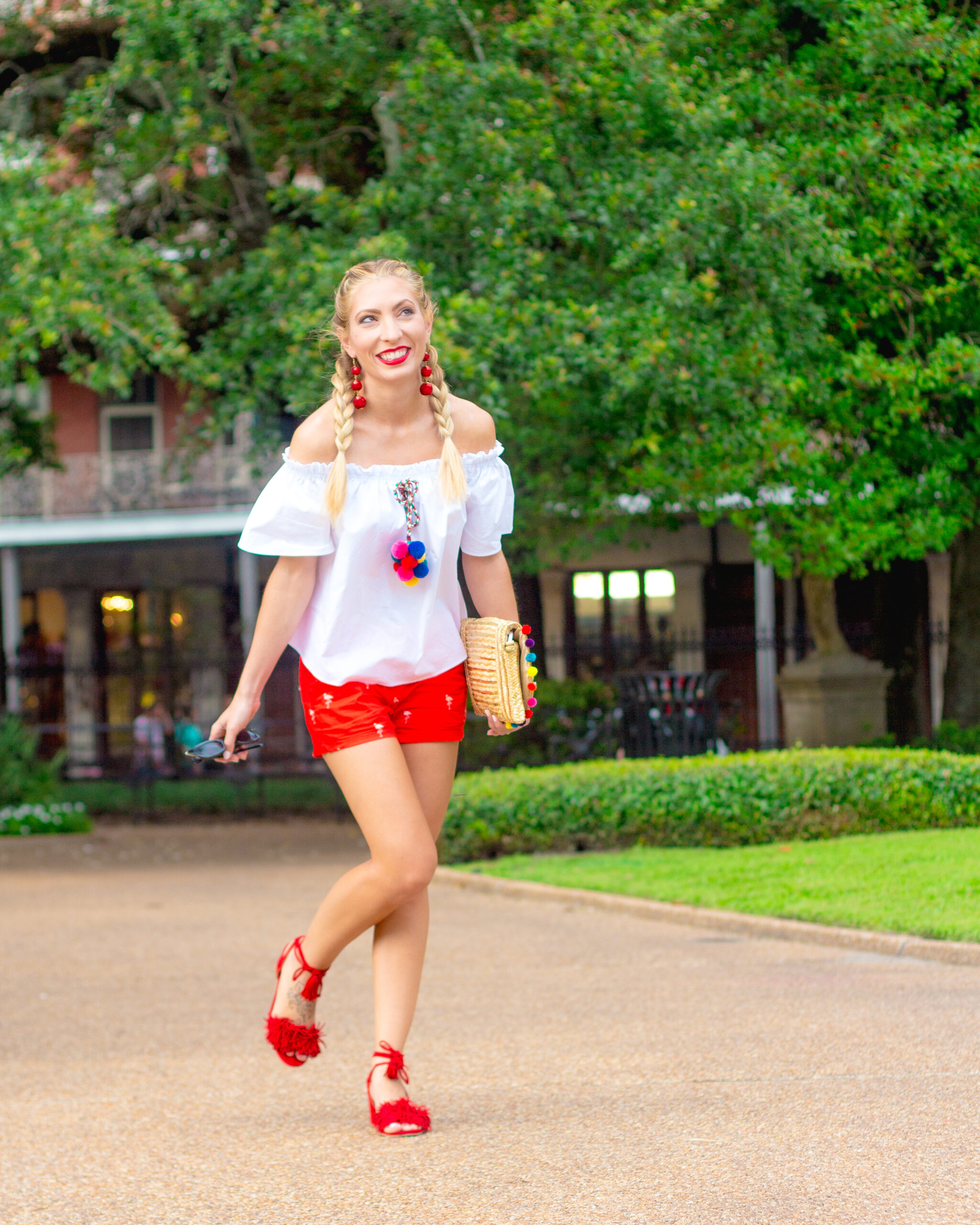 Happy Friday loves!!! I just watched the Girls Trip movie with my friends this week again and due to a bit of nostalgia I wanted to share some photos of another outfit that I wore while I was in New Orleans this year! It was very warm while we were there, but also there was a nice breeze coming through the city, so I got the best of sun without much sweat. New Orleans is such a colorful city, so multi-color pom poms were a must while I was there. I really didn't want to spend $40 on a clutch that I wouldn't use as much after the trip, so I decided to do a DIY Pom Pom Clutch for my vacation.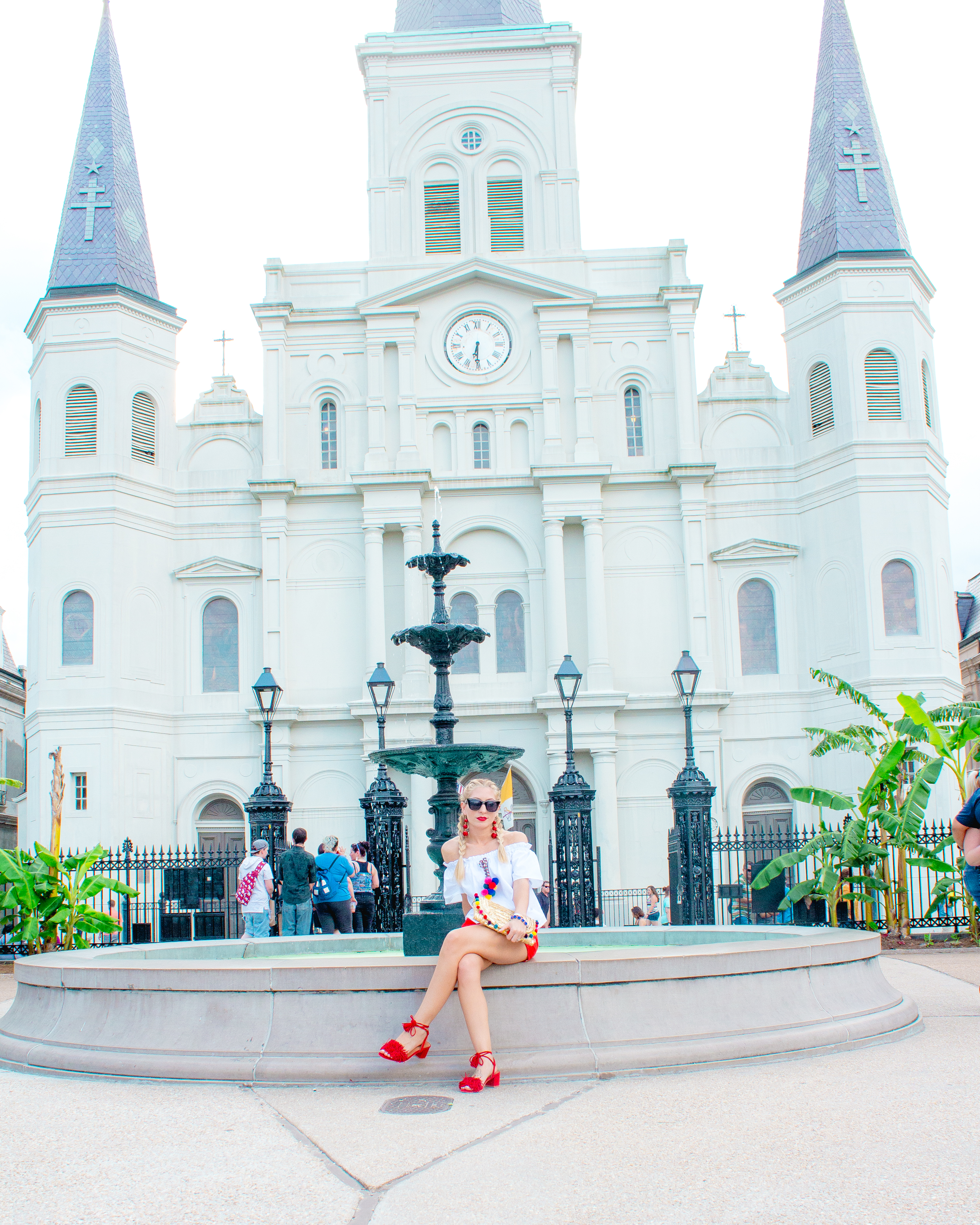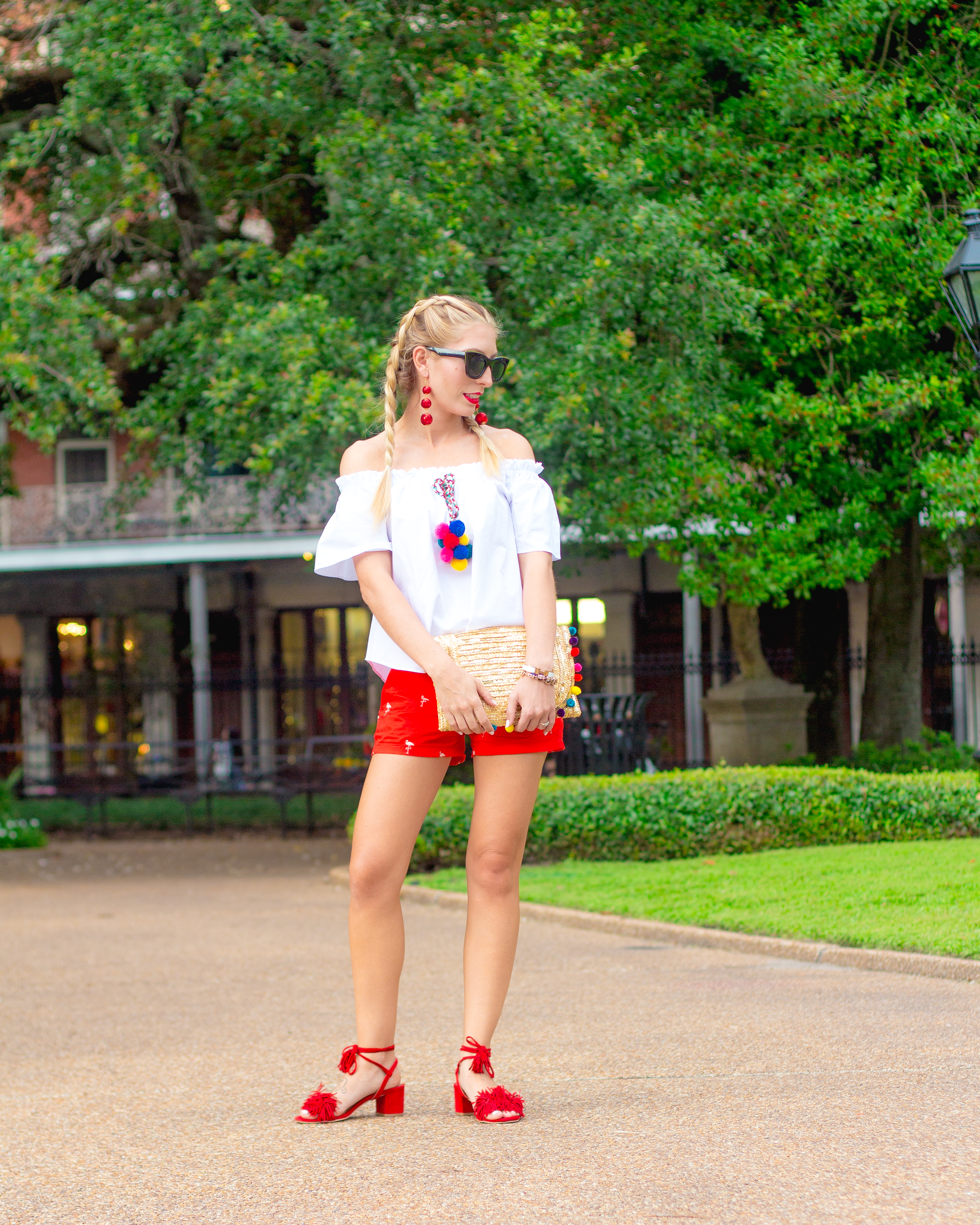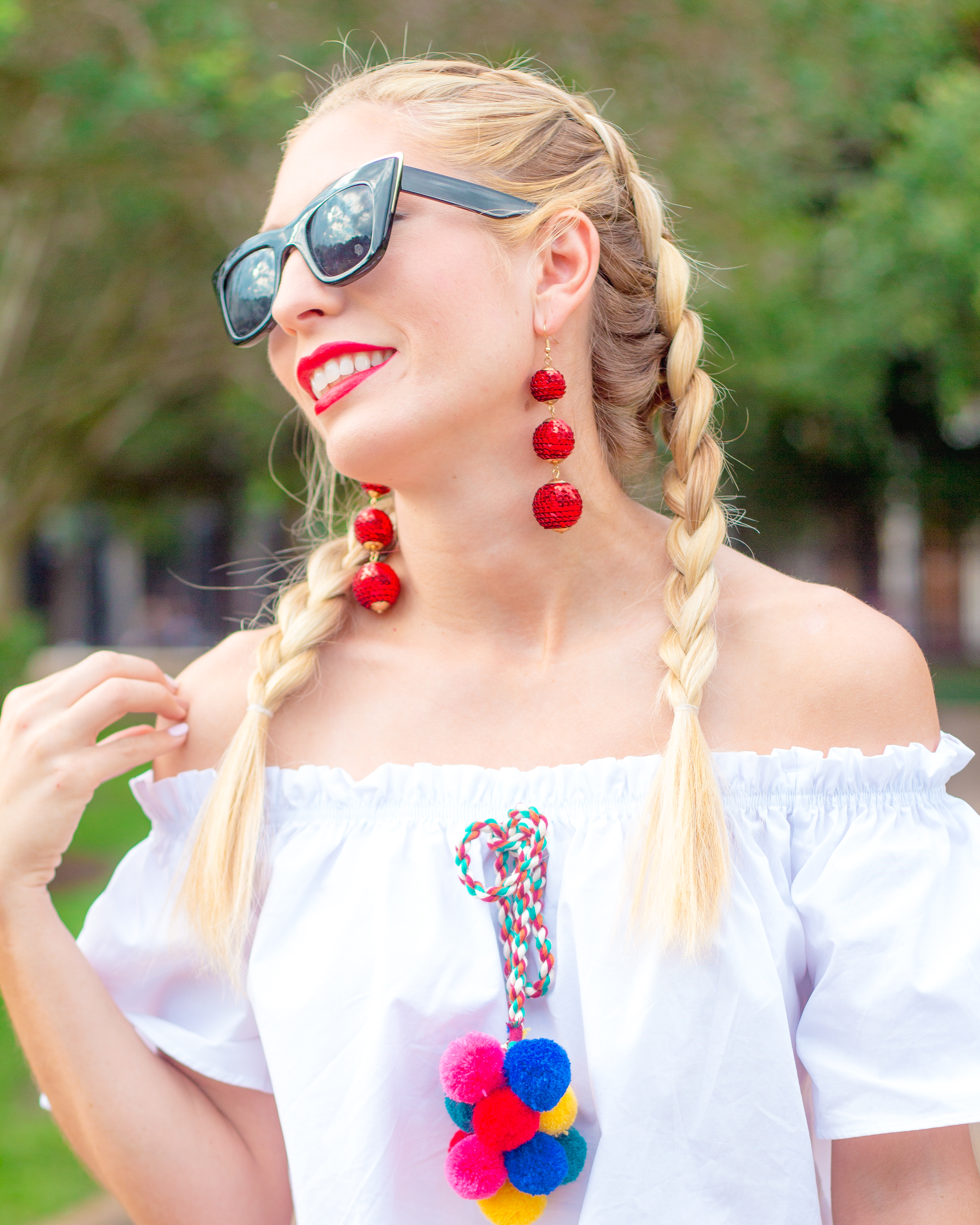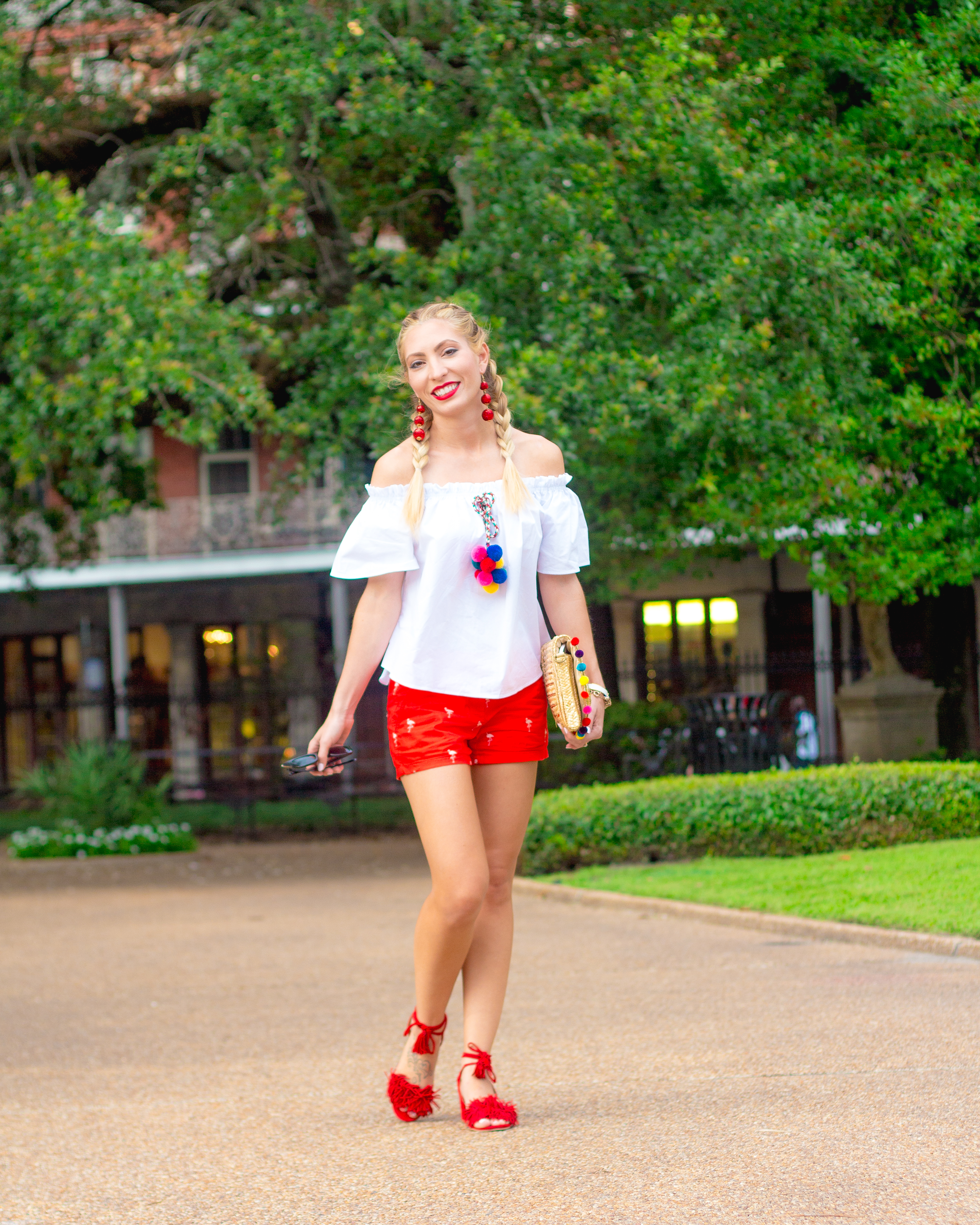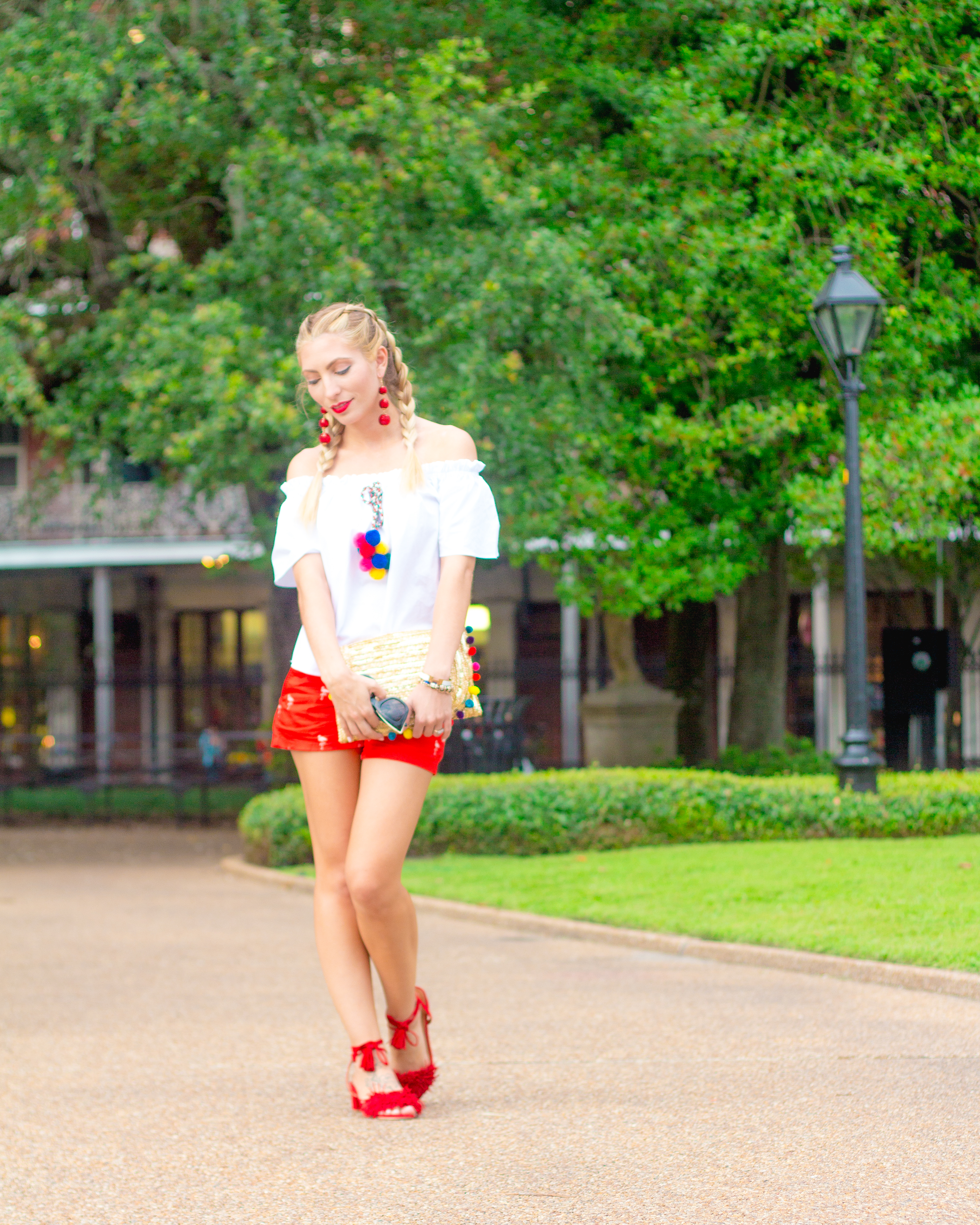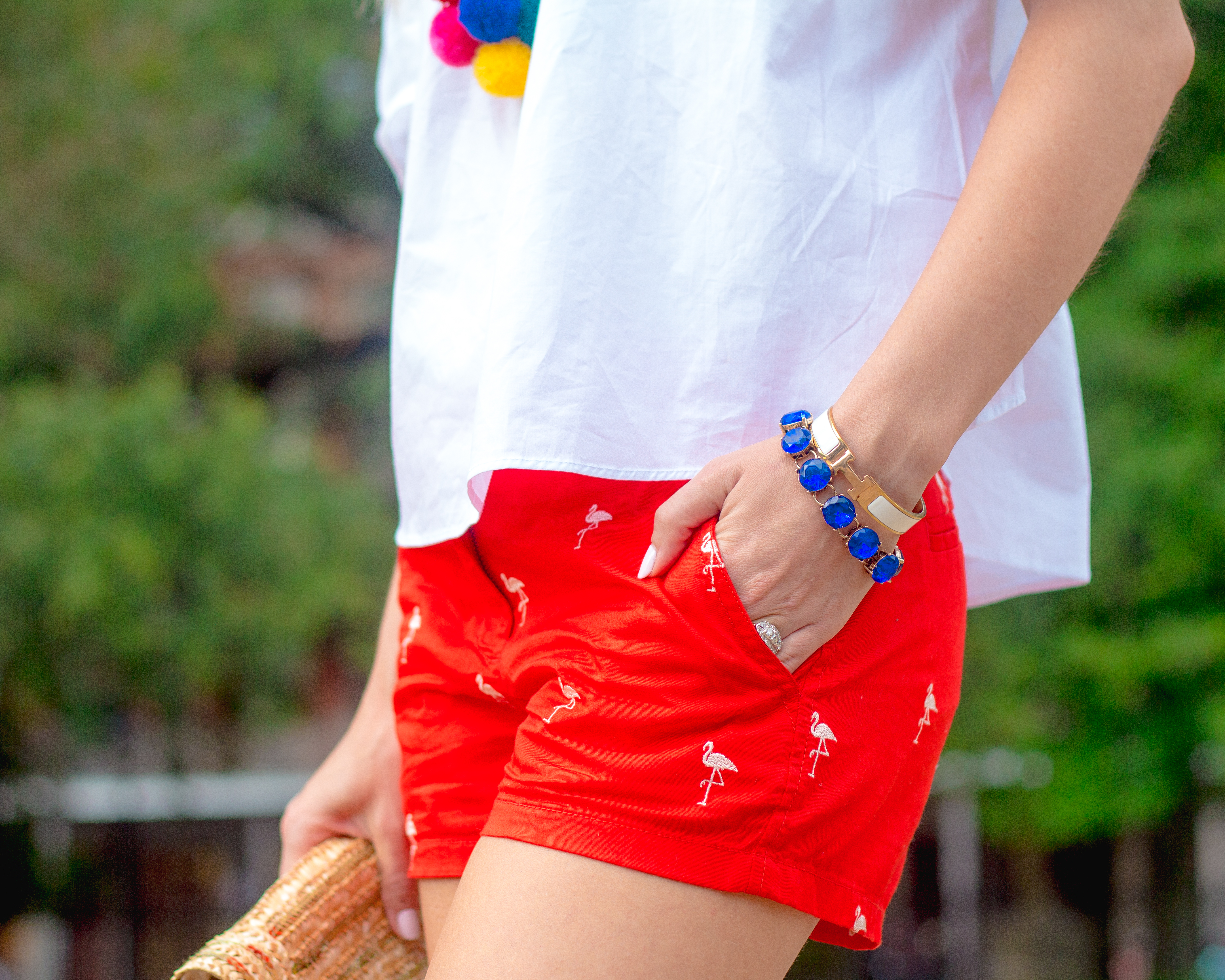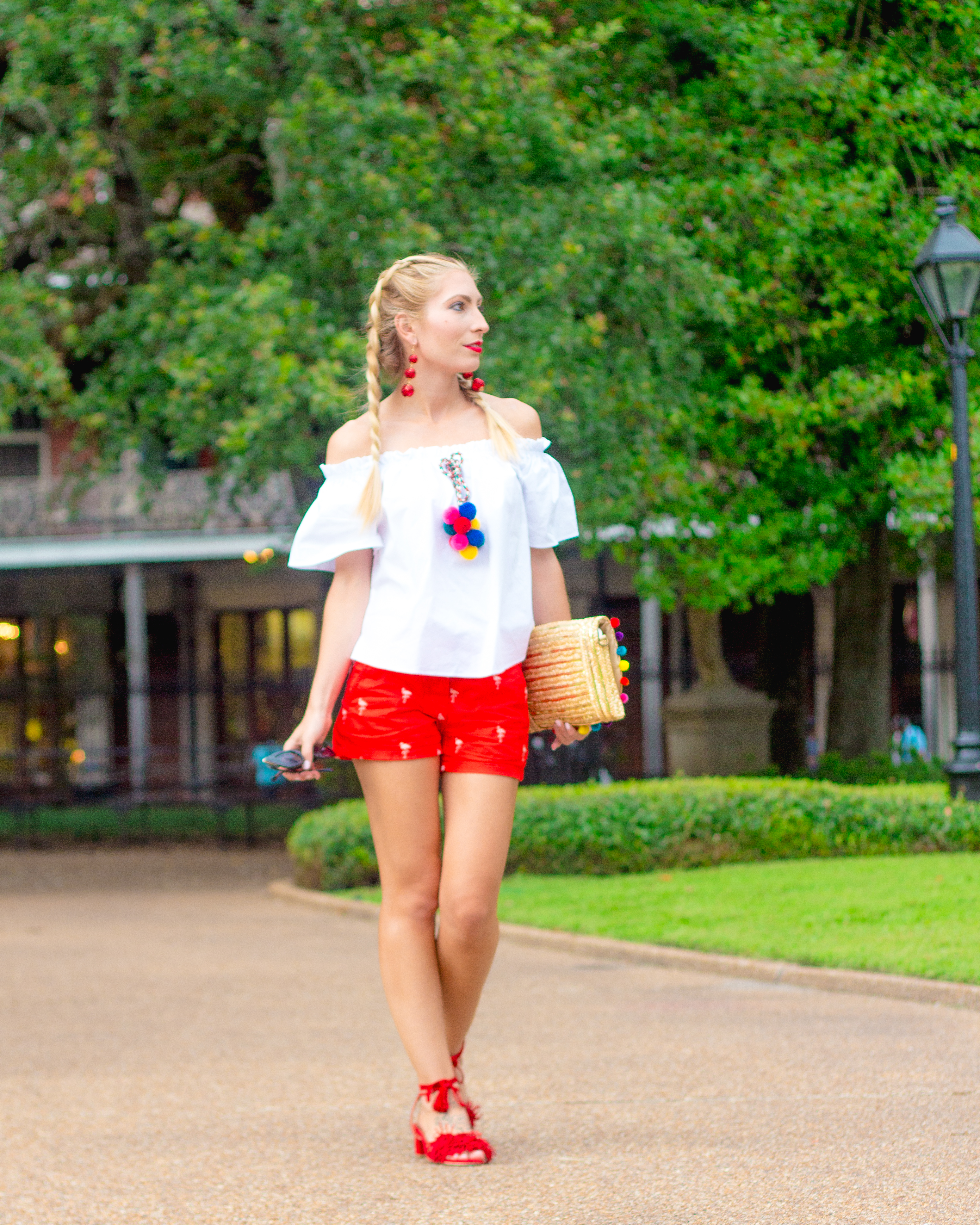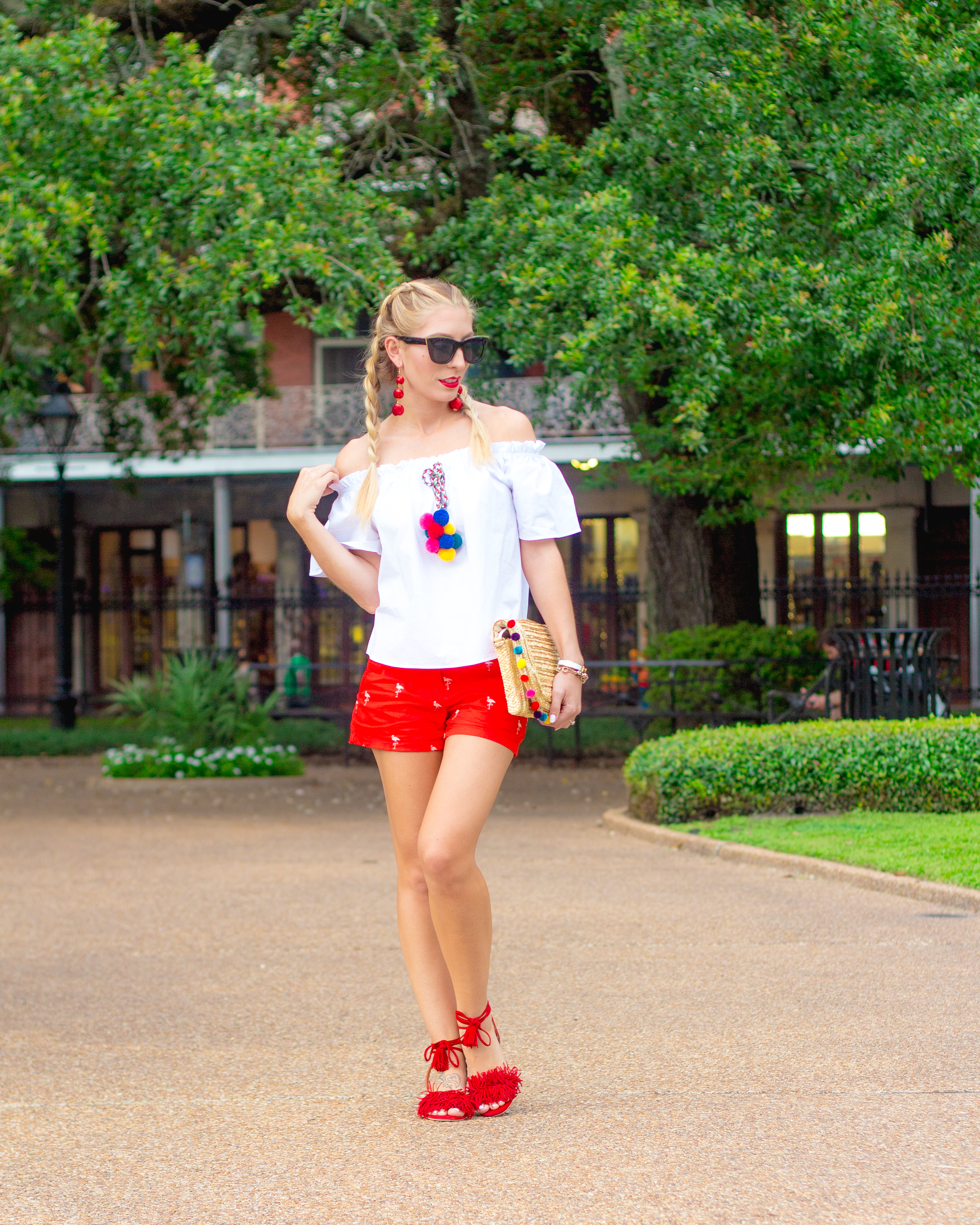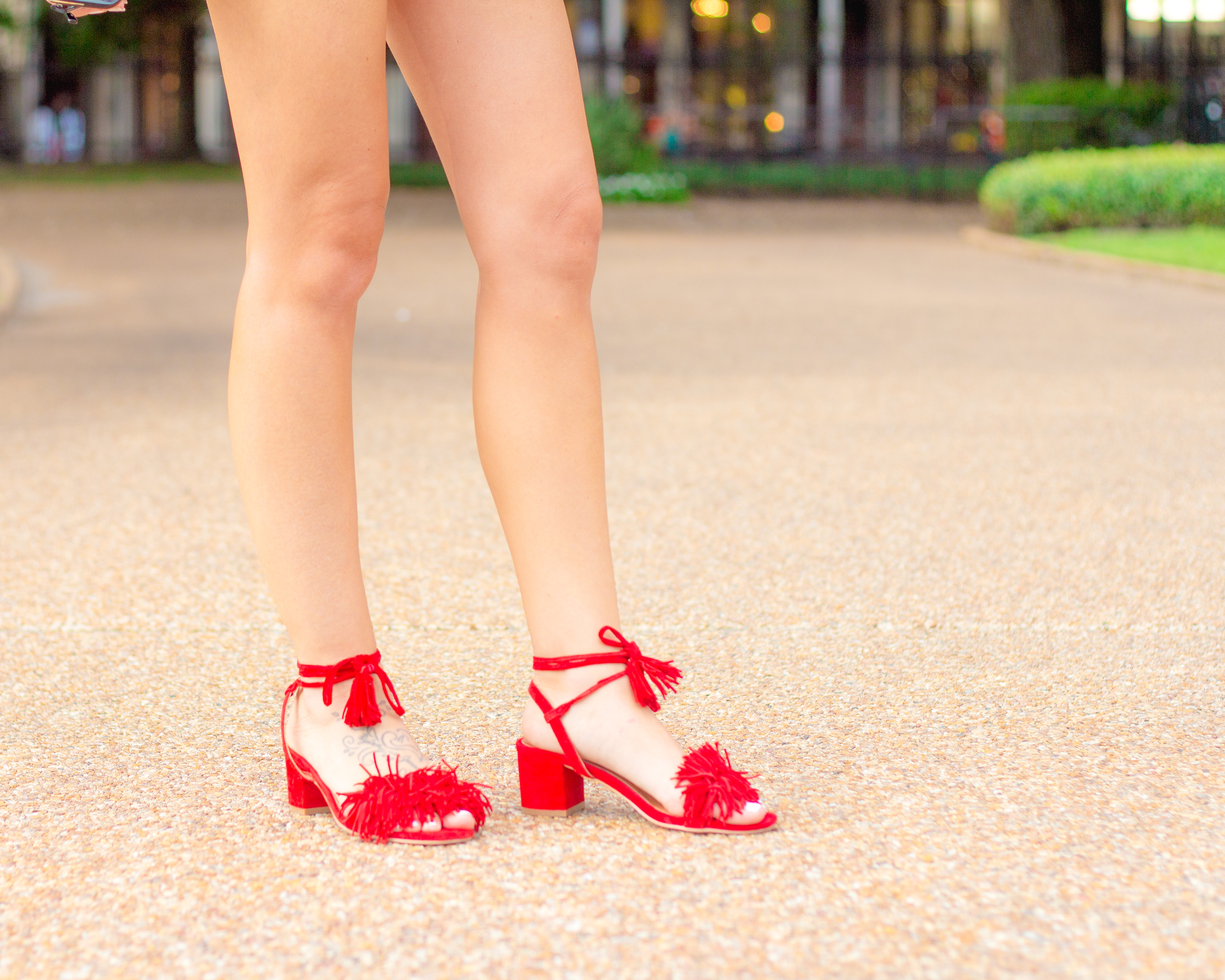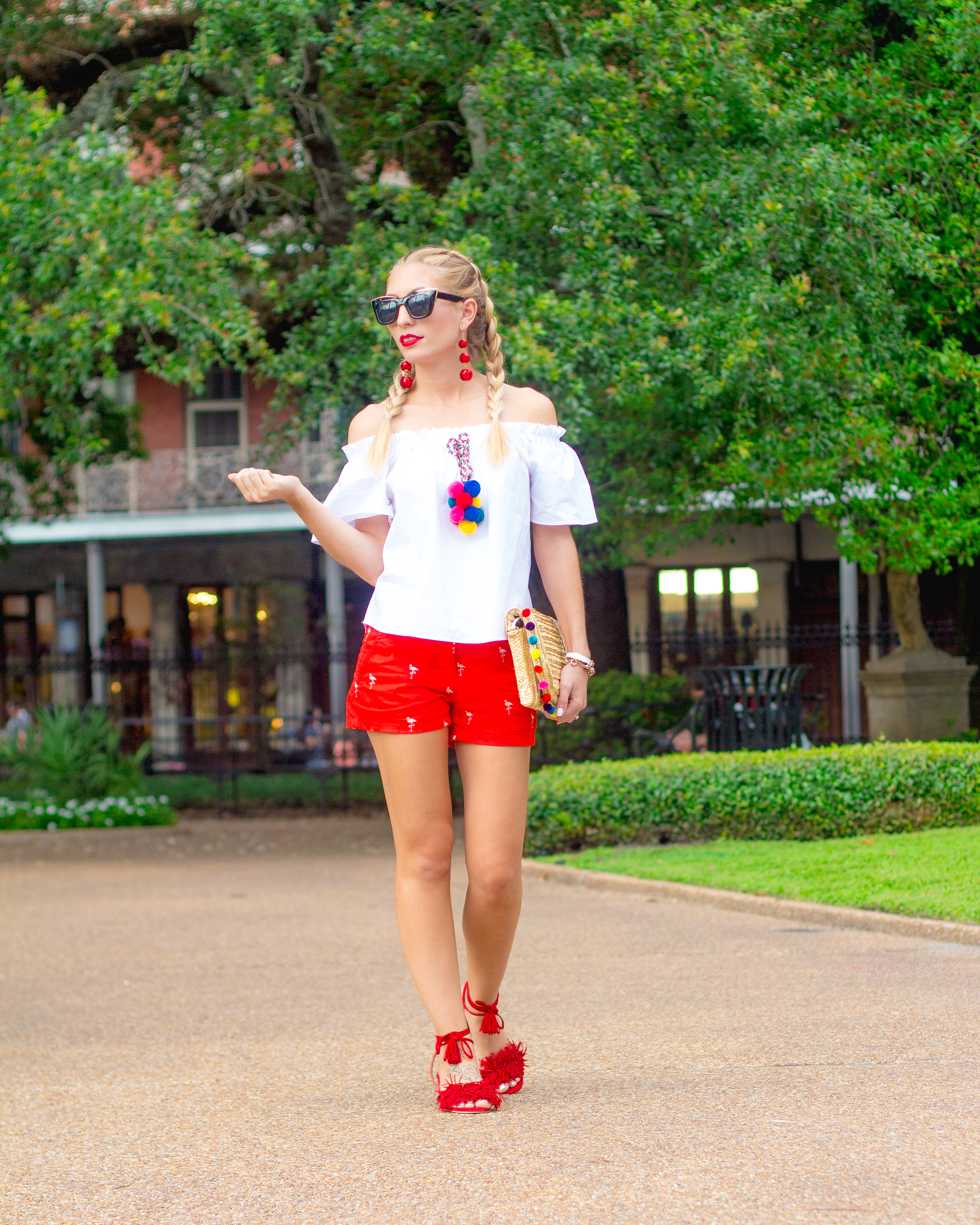 This outfit was taken during our visit to Jackson Square which is right in front of the Cathedral in the French Quarter. It's such a beautiful spot for photos especially if you go right before closing when the lighting is absolute perfection. This is a great area on the weekends to tour local artists.
Pom Pom Top | Flamingo Shorts (old) J. Crew Factory | Heels & Dupe
Earrings | Similar Bracelet | Bracelet | Bracelet
Similar Clutch | Similar Clutch
DIY POM POM CLUTCH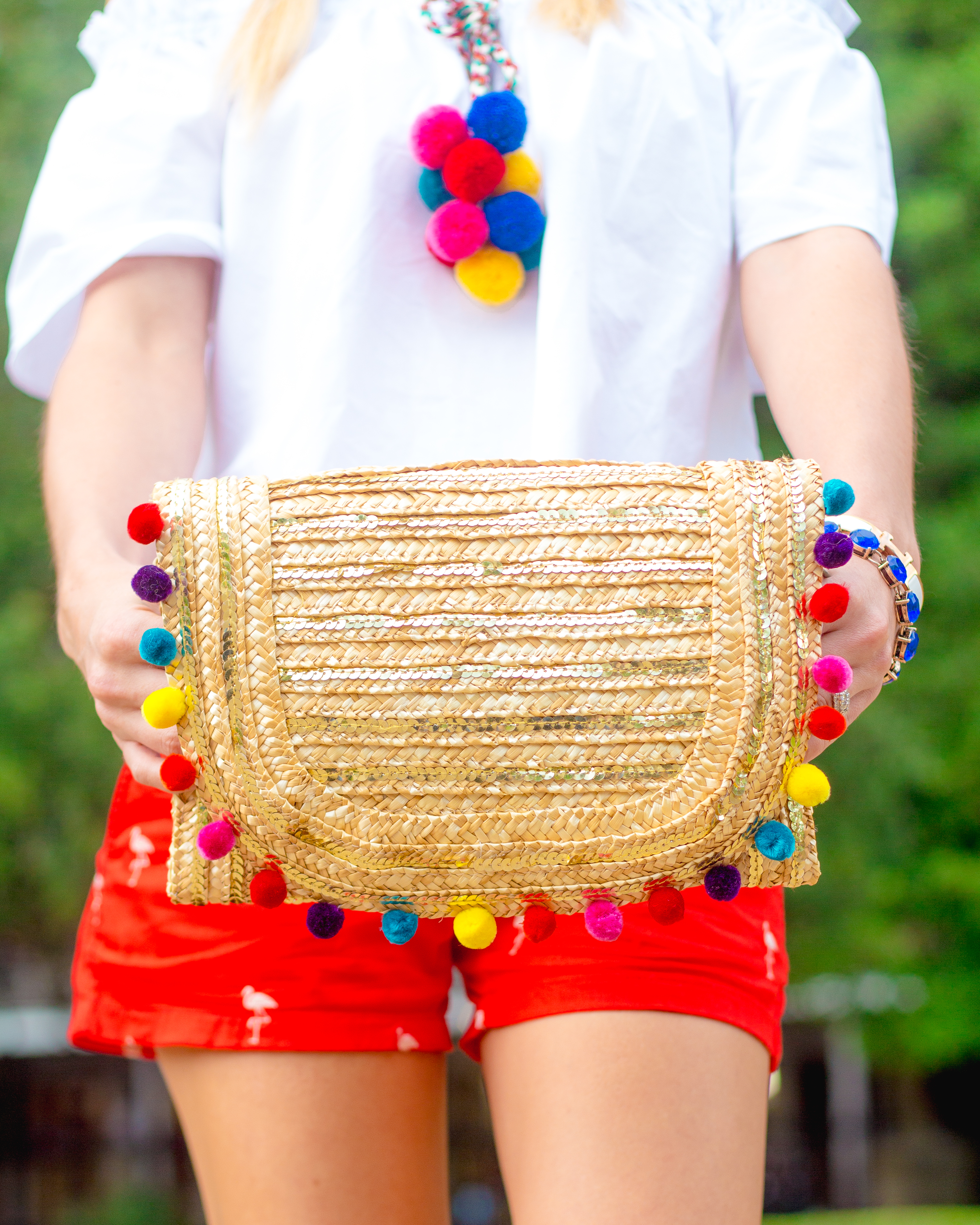 FAVE SHEIN POM POM CLUTCHES UNDER $25

I have been seeing gorgeous pom pom purses and clutches all over Instagram, but I'm super frugal and if I wont wear something a lot, then I don't want to spend more than $20 on it. This is why I shop for most of my super trendy pieces from places like SheIn & Romwe. Here is how I made my pom pom clutch myself for under $20!!
Items Needed:
Pre-owned Straw Clutch (Ebay)
Scissors, Needle, and Thread
Cut off 21 pom poms, or however many you want to space out depending on your clutch, to sew onto your straw clutch.
Thread your needle with a double strand of thread and use a back stitch to sew on each pom pom along the edge of the clutch flap.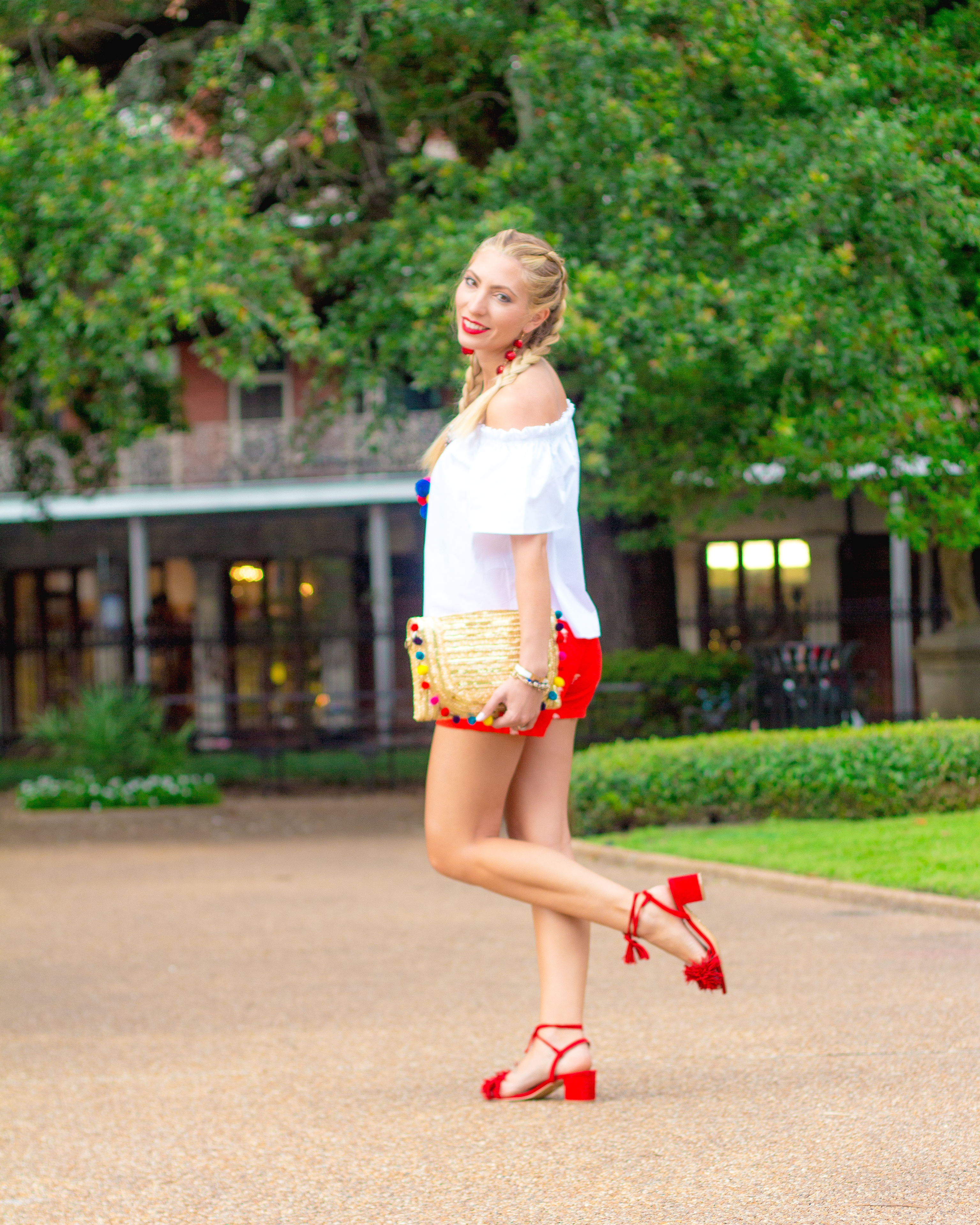 Voila you have a pom pom clutch and the great thing is you can customize it to your style. You can purchase a brand new straw clutch to do this too, or even a fabric one. You can hunt for a deal of a clutch from a thrift store to make this super affordable. I got my clutch used off Ebay for $10 and it has some gold sequin detail on it that I love.
SHOP THE POST: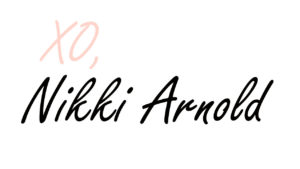 PIN IT