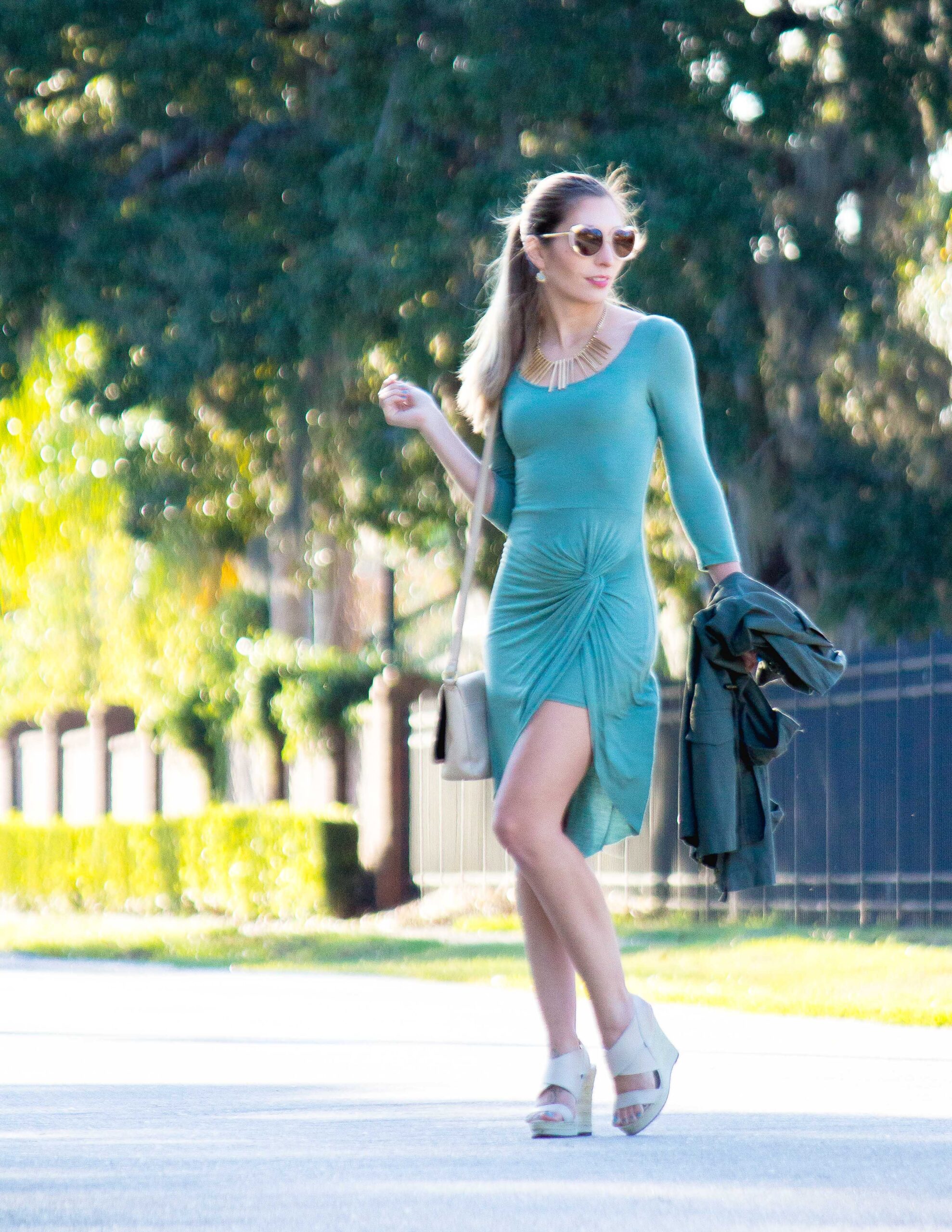 Whenever I think about St. Patrick's Day, my mind wanders to corned beef and cabbage, leprechauns, and everything in a shamrock green color. However, I realized this year that I really don't have much in green except for Olive green. I definitely wasn't in the mood to be pinched, so I put together this casual Friday, St. Patrick's Day appropriate look. I paired two shades of olive green with some wedges for spring and some gold accessories for that pot of gold you would hope to find at the end of the rainbow.
I felt super chic when I put this outfit all together and can you believe absolutely none of these items are considered "high-end"?!? My dress is old from Charlotte Russe and the jacket is from Forever 21. The earrings came in a set from Francesca's and the necklace I got on clearance at Express. The Tommy Hilfiger purse I picked up at Ross for less than $20, the wedges are from DSW and I paid less than $30. The sunglasses are the only item I paid full price for and this brand by A.J. Morgan at Nordstrom goes for about $24 a pair.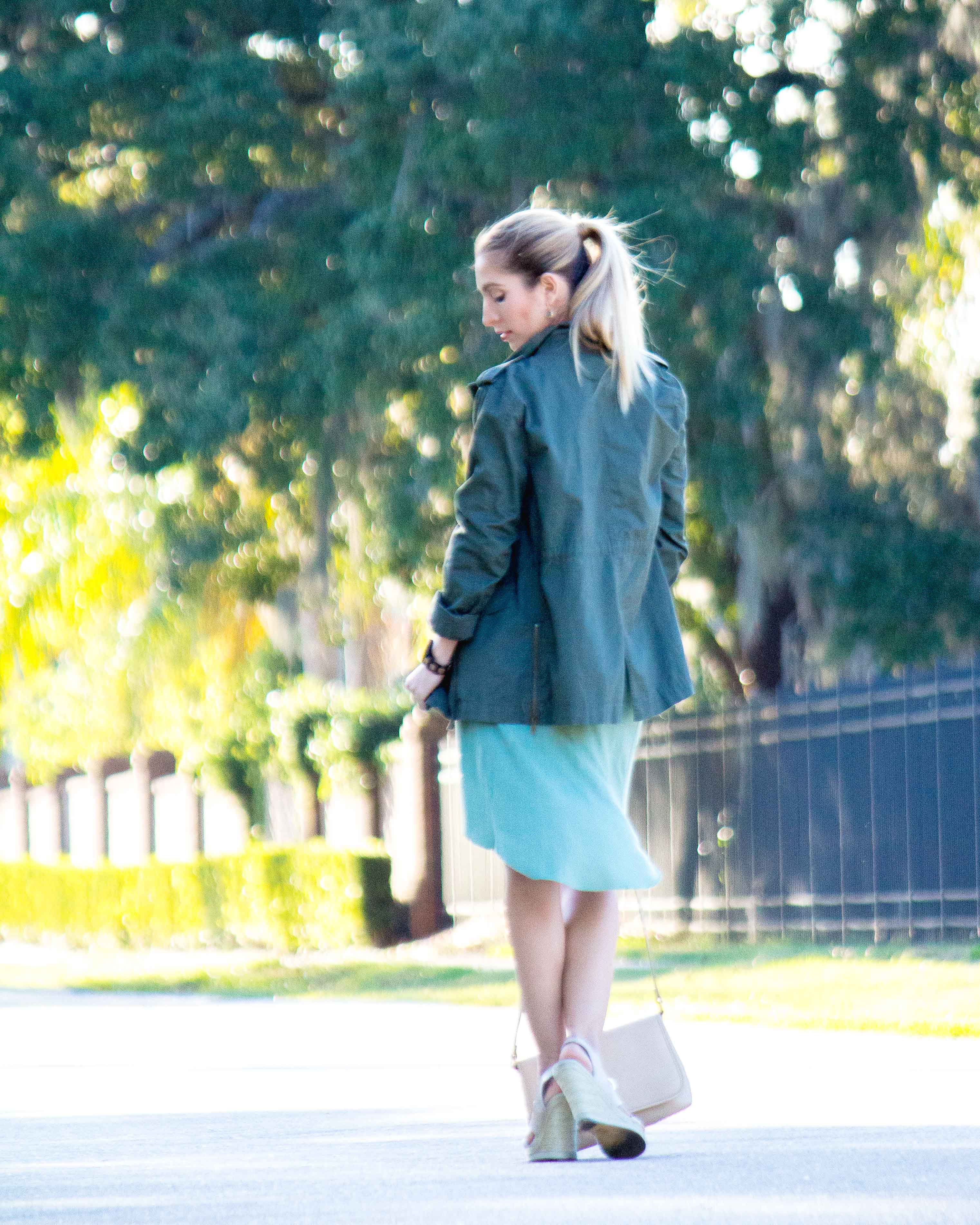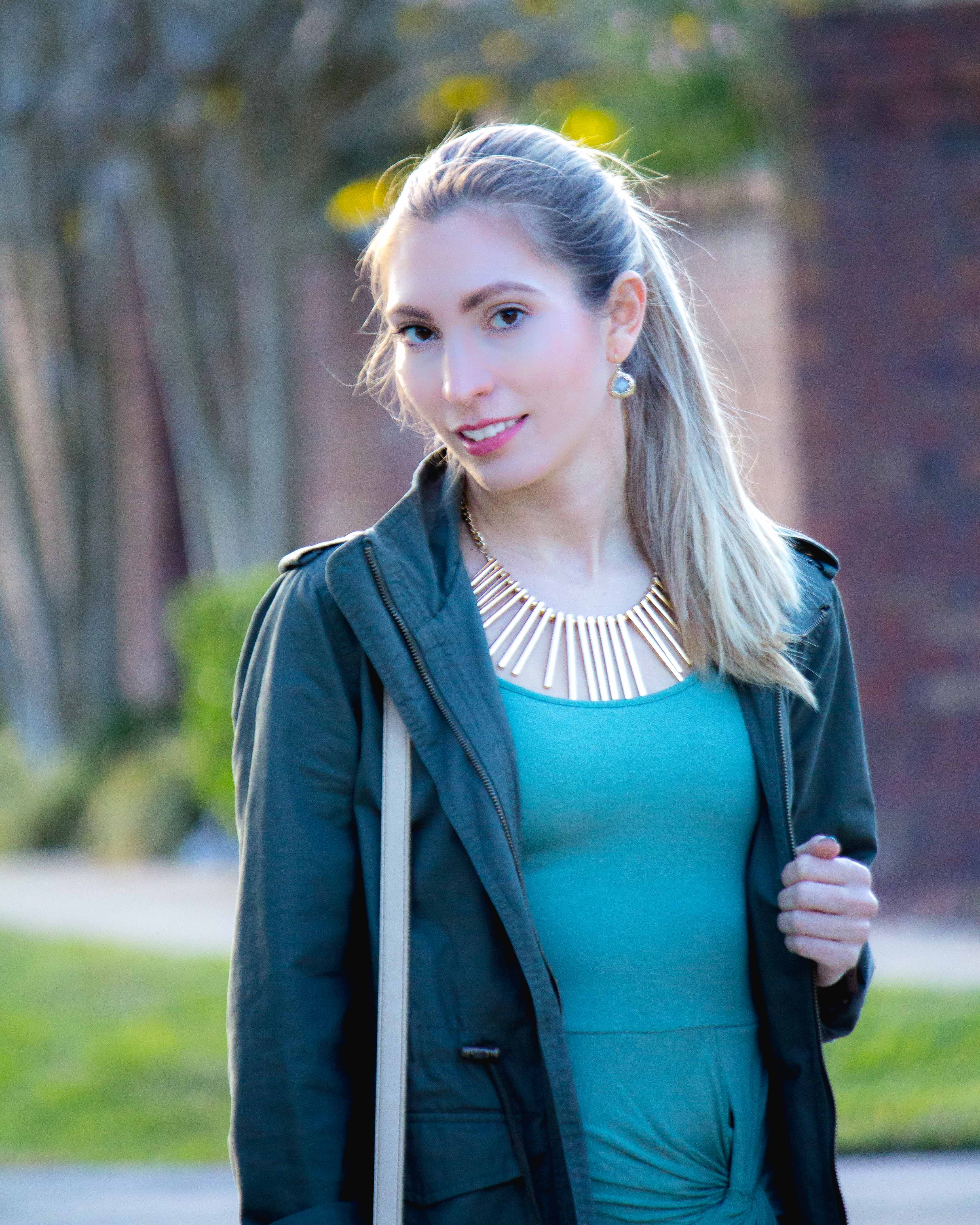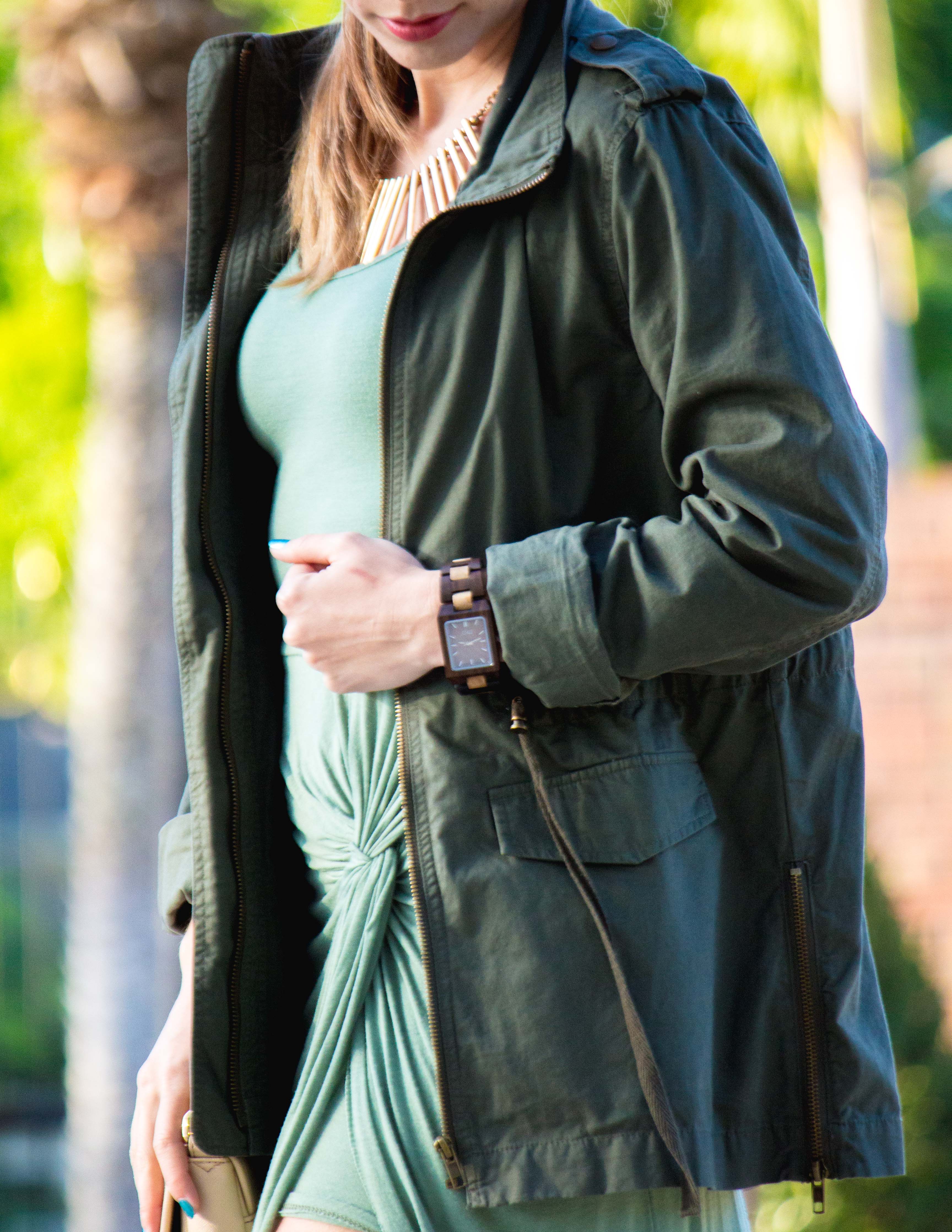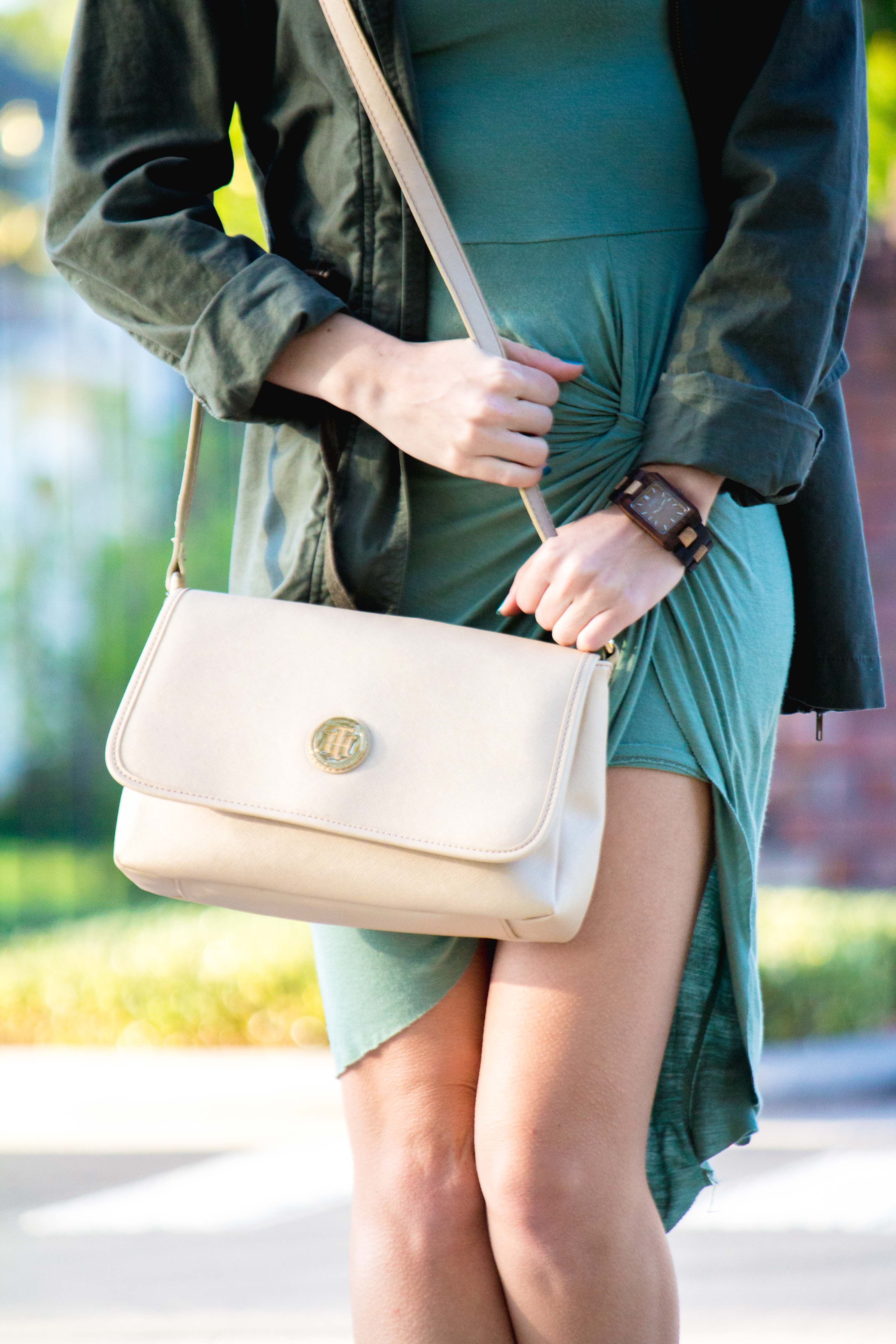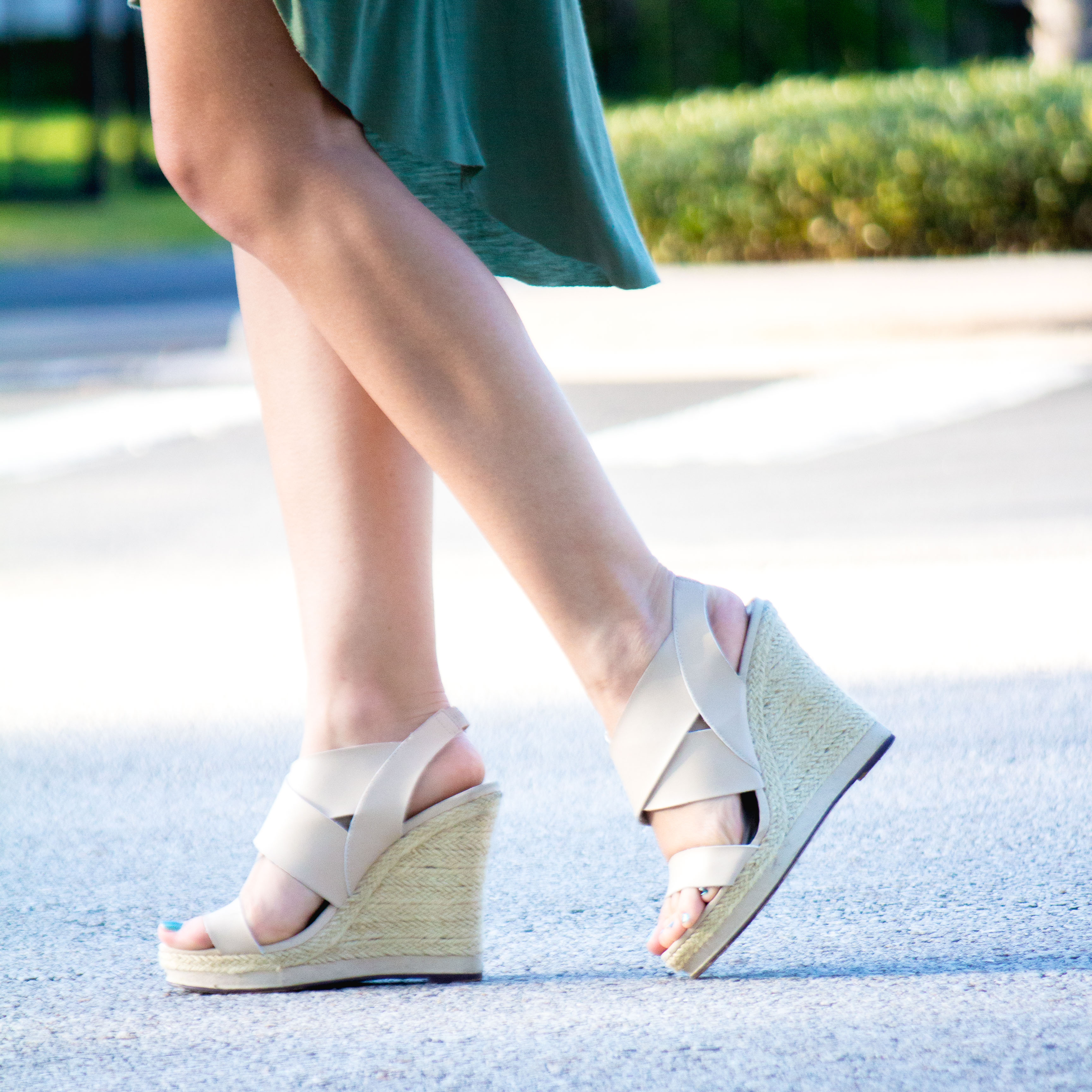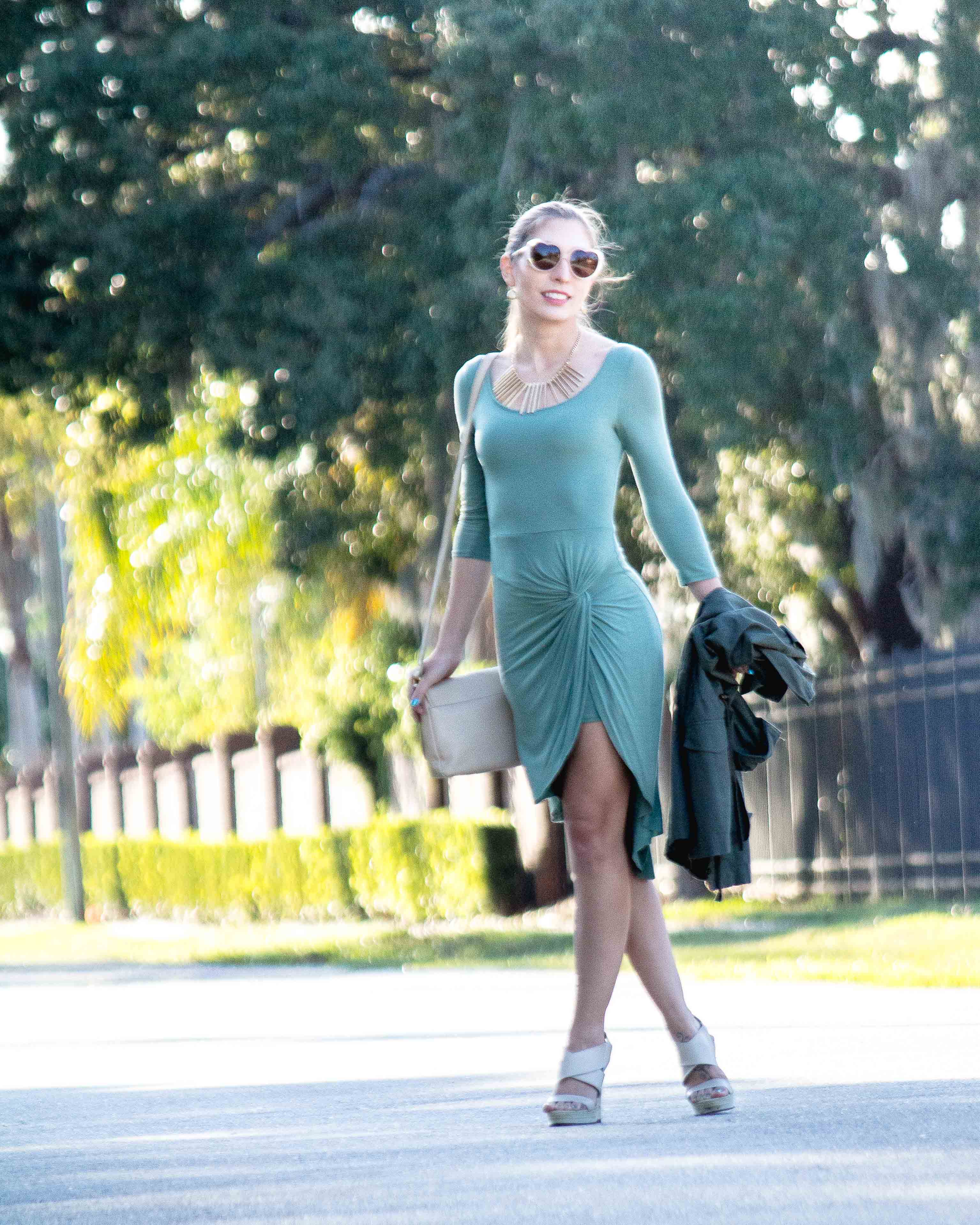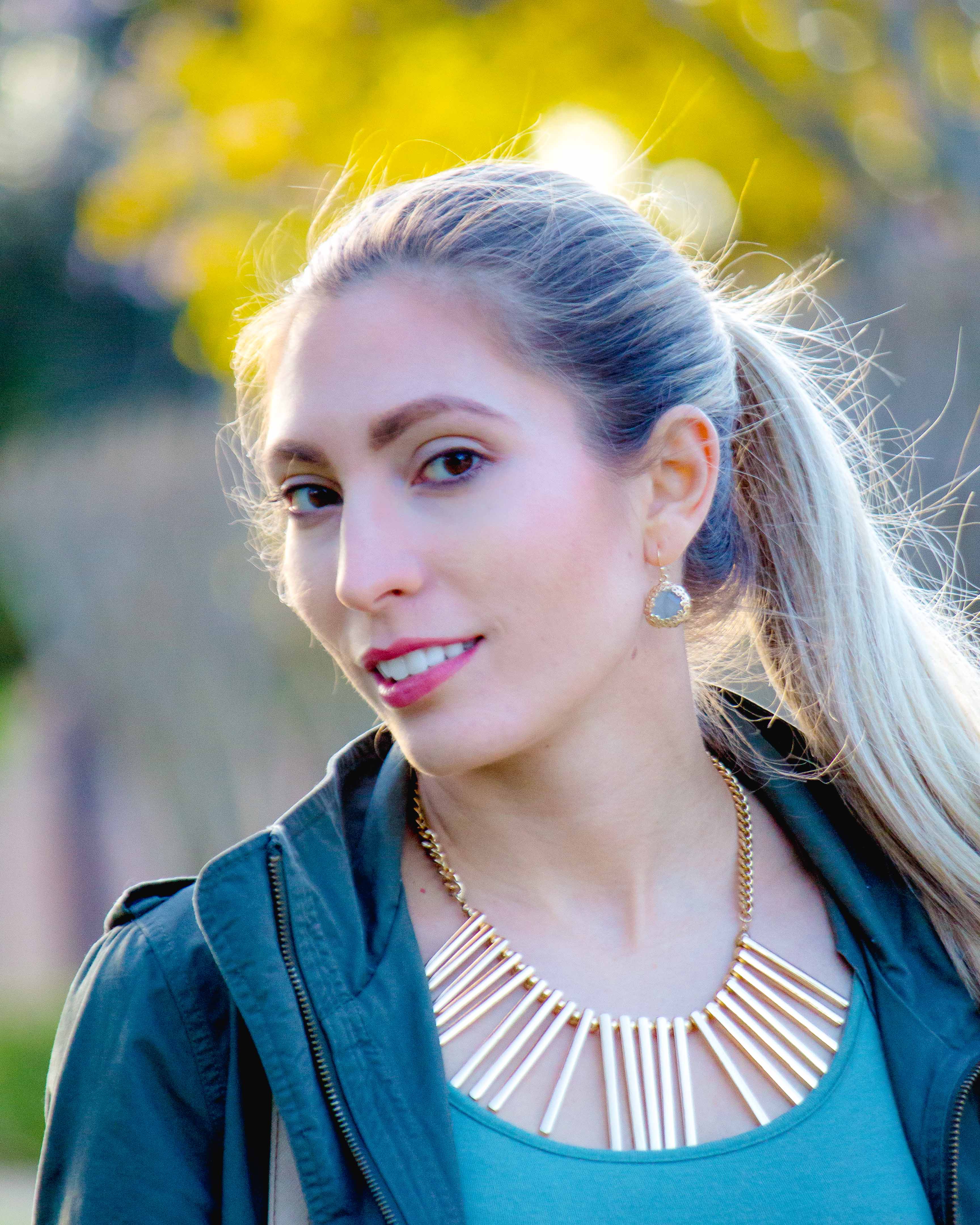 Jacket / Similar Dress / Wedges
Similar Purse / Necklace / Similar Earrings / Sunglasses
Jord Watch – Reece Golden Camphor & Khaki
Make sure to sign up for the JORD GIVEAWAY HERE before it ends on the 26th!!
HAPPY ST. PATRICK'S DAY – DON'T USE LUCK TO HANDLE YOUR FINANCES
Are you dreaming about your pot of gold at the end of the rainbow? I know that money doesn't buy happiness, but it does give you a nice security blanket. It would be really nice to not always be stressing over money right? Buy that house you have wanted, send your kids to college, and save for a comfortable retirement. You can't rely on luck to accomplish these things though. You need to create a plan instead.
Set Goals
You can't wander around in the dark aimlessly and hope to get somewhere. The first step is create goals for your finances that you can work towards. This will help you realistically plan for where you want to see your savings and investments in 5 years. Then you will also have something to measure against and keep track of how you are doing.
Track Your Spending & Develop a Budget
If you know where your money is going then it is easier to create a budget to help you spend that money. Keep your receipts and divy them up by category at the end of the month. This is a great way to track your actual spending habits. From these spending habits you can create your monthly budget and move on to step 3!
Look Where You Can Save
Once you know where you are spending, then you can look for ways to cut back and save. Do you really need Starbucks every morning? Perhaps you can give yourself a set grocery budget to stick to. Little items can really add up, so try cutting out a few small things first.
Get Financial Advice
This may a hard one for you. Perhaps you don't want to bring another person in on your finances, but it can really help have someone else take a look at your financial picture. You don't need to go out and pay a ton of money for a financial planner, but look for people that may give you a free consultation, or a family member that is willing to help.
Doing all of these things may not help you find the leprechaun's pot of gold, but it sure can help you create your own.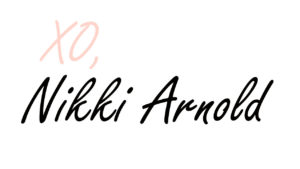 SHOP THE POST:

PIN IT