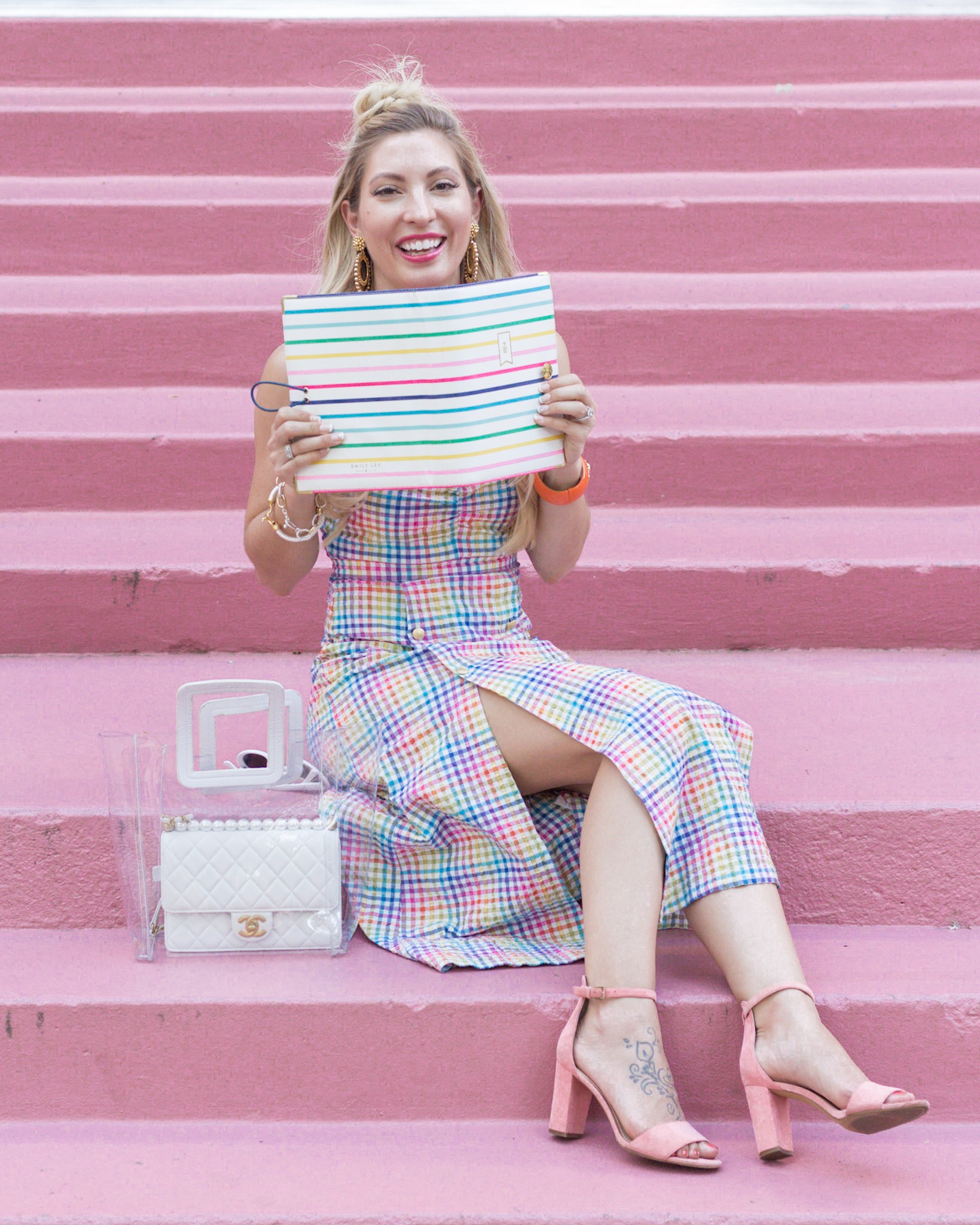 I always feel like I'm running around like a chicken with my head cut off. I try to cram too many things into one day and do it by multi-tasking. However, sometimes it takes a toll on me when I say yes too often because I haven't written down my other commitments. This is why I decided to finally get myself a planner a few months ago. I wanted to really use it for a period of time and give my full review on the one that I chose from Simplified. I had heard about these planners from my friend Kelly who knew Emily Ley, the woman behind the brand. I will say she has thought of about everything when it comes to these planners. So lets dive into what I use mine for and what this planner can help you with in order to simplify your life as well. BONUS, I'm doing a giveaway so that one of you can win a planner for yourself, or as a gift for someone.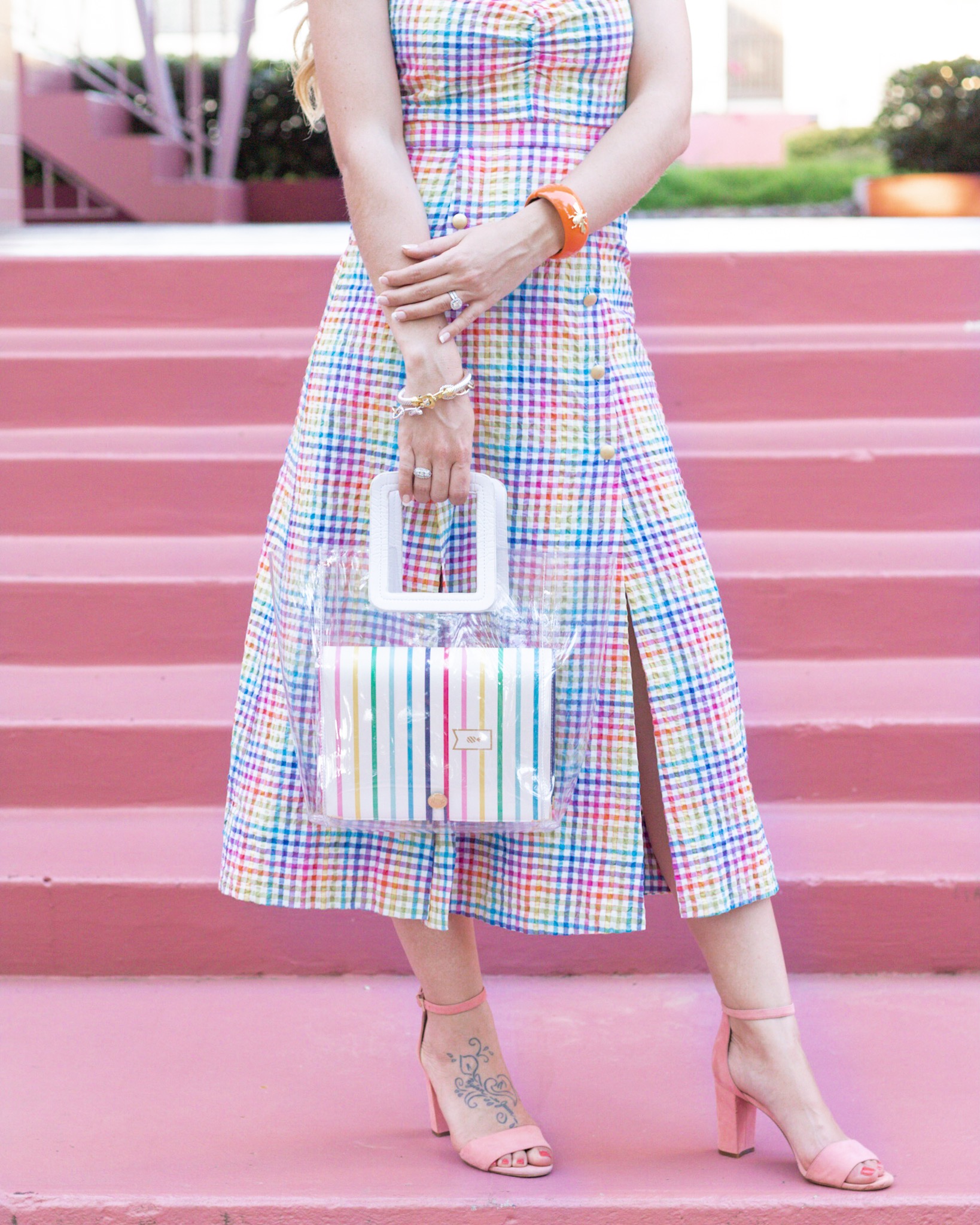 BINDER VS. ONE TIME PLANNER
I personally chose the binder version of Emily's planners, which is part of an exclusive collection with Office Depot. I have the "need it now" mentality and so instead of waiting for something to come in the mail, I went shopping in person. There are a lot of fun planners though in store, and online. There is also more of a selection of the accessories on Emily's site, than I found in my Office Depot. I also decided to go with a binder planner because I can choose different page inserts with it. I liked the idea of this because I can change from a daily planner to a weekly, or monthly option depending on my needs. I also like the investment of this because I feel like over time I'm saving because I only buy the outside once and yearly can purchase new inserts. The inserts are also not dated, so you can start your planner at any time of the year.
I chose the striped binder, which I thought was so fun with the colorful rainbow stripes. It also has my favorite symbol on the front, the pineapple. To go inside, I purchased the decorative fashion dividers, the daily undated binder insert, and the budget worksheets. I'm a finance kind of gal, so these will be great for me to track income and expenses. I plan on using these not only for regular income and expenses, but blog income/expenses as well. I really the new simplified planners on Emily's site as well. The pink pineapple print one happens to be my ultimate favorite print.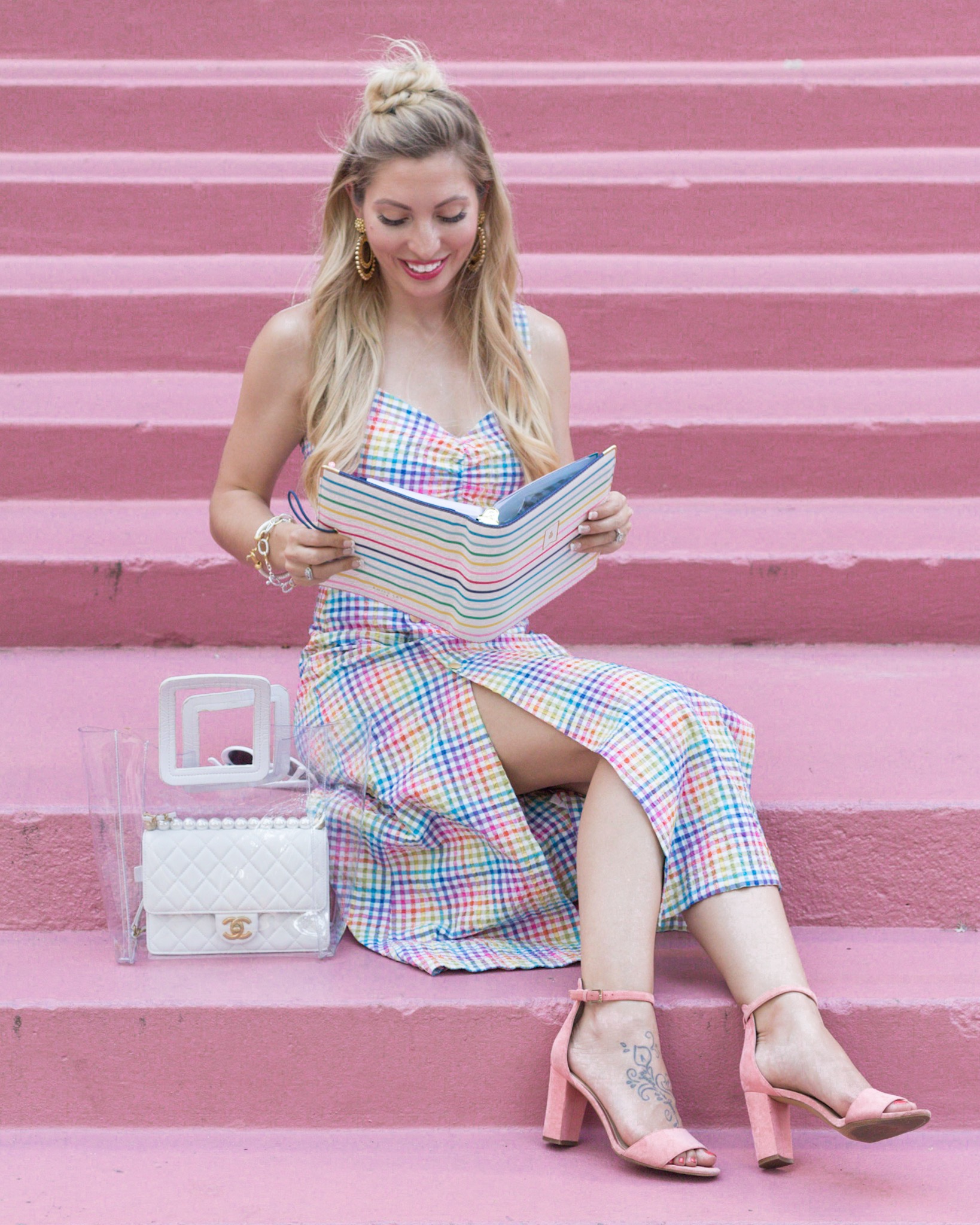 TYPES OF PLANNERS/INSERTS

There are a few different types of Simplified planners, daily, weekly, and monthly. It depends on how often you need to keep track of things and what format you like to view when organizing your life. I personally chose daily, which means it has each day broken out with times and a note section. It also has a calendar of the month at the beginning of each section that I can put pages between. I like this to be able to view certain items with the month at a glance, or then dig deeper and check out my day to day activities. There were also budget inserts, which you know the accountant in me had to get. I have been using these more to track profit and expenses vs actual budgeting. I also purchased some additional dividers in case I want to add some note pages, or something else later.
The items that I am going to be using my planner for will be to keep track of blog posts, draft dates, shoot days, kids activities, events, important dates, DATE NIGHTS, family commitments, and appointments. I am really the worst at appointments, I always forget to put them in my phone. I can also use the notes section in my planner to write down content ideas as I get them and make my to-do list for the day. I really like having something physical to see in order to remind me of what I need to do. I also really like having a list and checking it off as I accomplish things. This is a major way to simplify my life and keep me organized.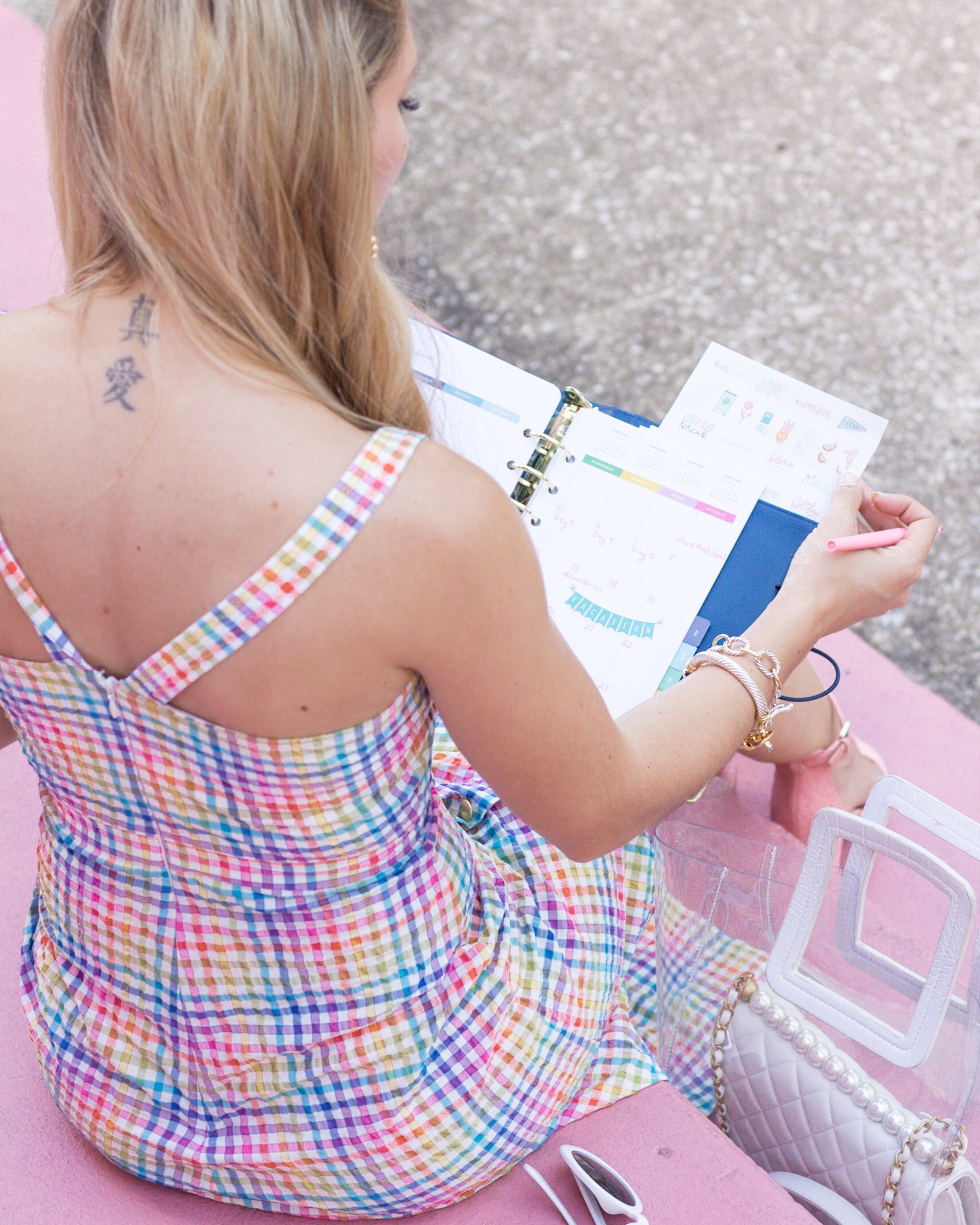 STICKERS AND ACCESSORIES

This is totally the fun part!! I love all the cool stickers, paper clips, tape, and colored pens that you can buy to go with your planner. The stickers just bring it all together making your pages more fun and inviting. If planning becomes more fun, then you are more likely to simplify your life and enjoy doing it! My personal favorite happens to be the pineapple paper clips. This is great for either pinning pages together out of the way, or clipping any necessary notes, or documents to pages in my planner.
**GIVEAWAY**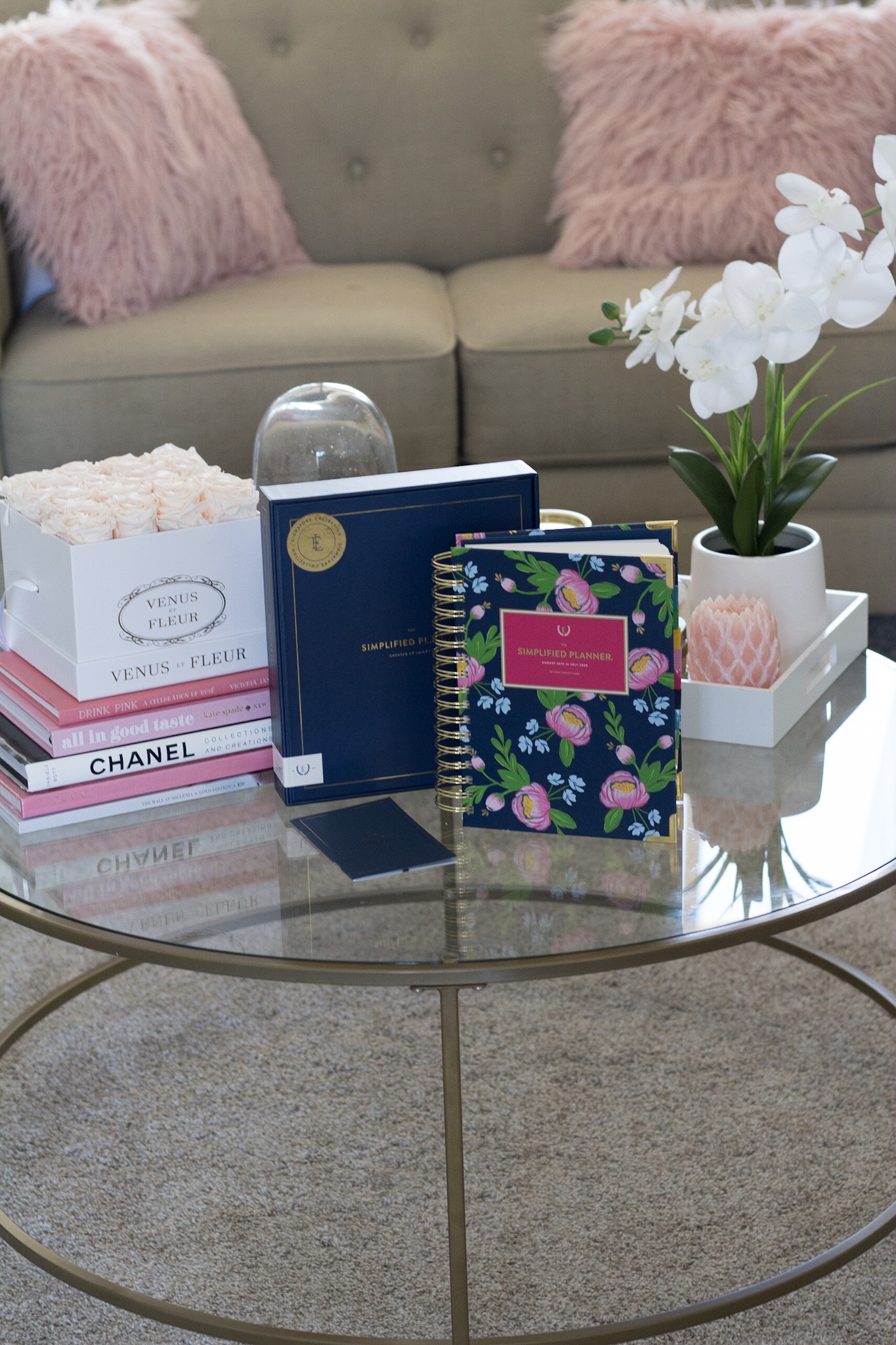 So, after I purchased my planner, I reached out to Emily Ley to say Hi and tell her how much I adored her products. She is such a sweet boss lady mamma and we decided to team up and gift one of ya'll your very own Simplified planner. I hope you love this as much as I do because I know we all want to live an organized and stress-free life. You can enter one of two ways…either by leaving me a comment below, or by entering on THIS POST on my Instagram page. I'm going to let this giveaway run till 7/22/19 and then I will pick and winner and announce the next day on both a newsletter email and on Instagram stories. Best of luck everyone!!
**This post was not sponsored by Simplified, or Emily Ley, but they did send me a planner to giveaway to my readers/followers.
Xoxo, Nikki