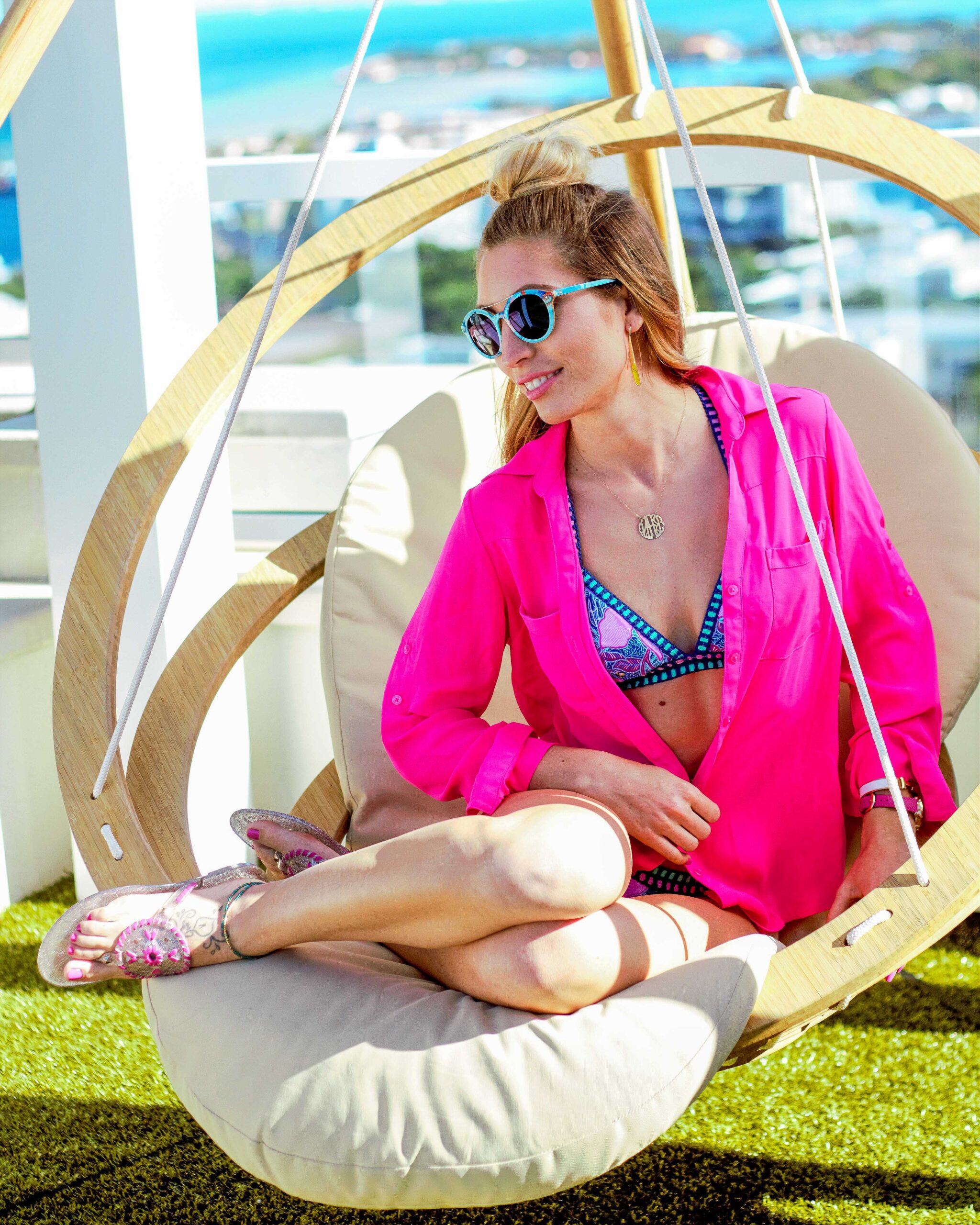 How do you shop for glasses? Me, I always thought I just had to make an appointment with my eye doctor and get stuck shopping for over priced frames in the office. Then also wait almost 2 weeks to then go back in and pick up those over priced frames. It was a process of picking the frames, then uh oh deciding how much I wanted to splurge on the lenses that go inside them, and prescription sunglasses?? Forget those, you are talking upwards of $300 and my eye insurance never seems to cover those. So, when I found out about Coastal through Shopping Links, I was very intrigued. I could purchase my glasses online for a very reduced cost and lenses are free? I couldn't pass up such a wonderful deal and I got even luckier because they wanted to collaborate with me!!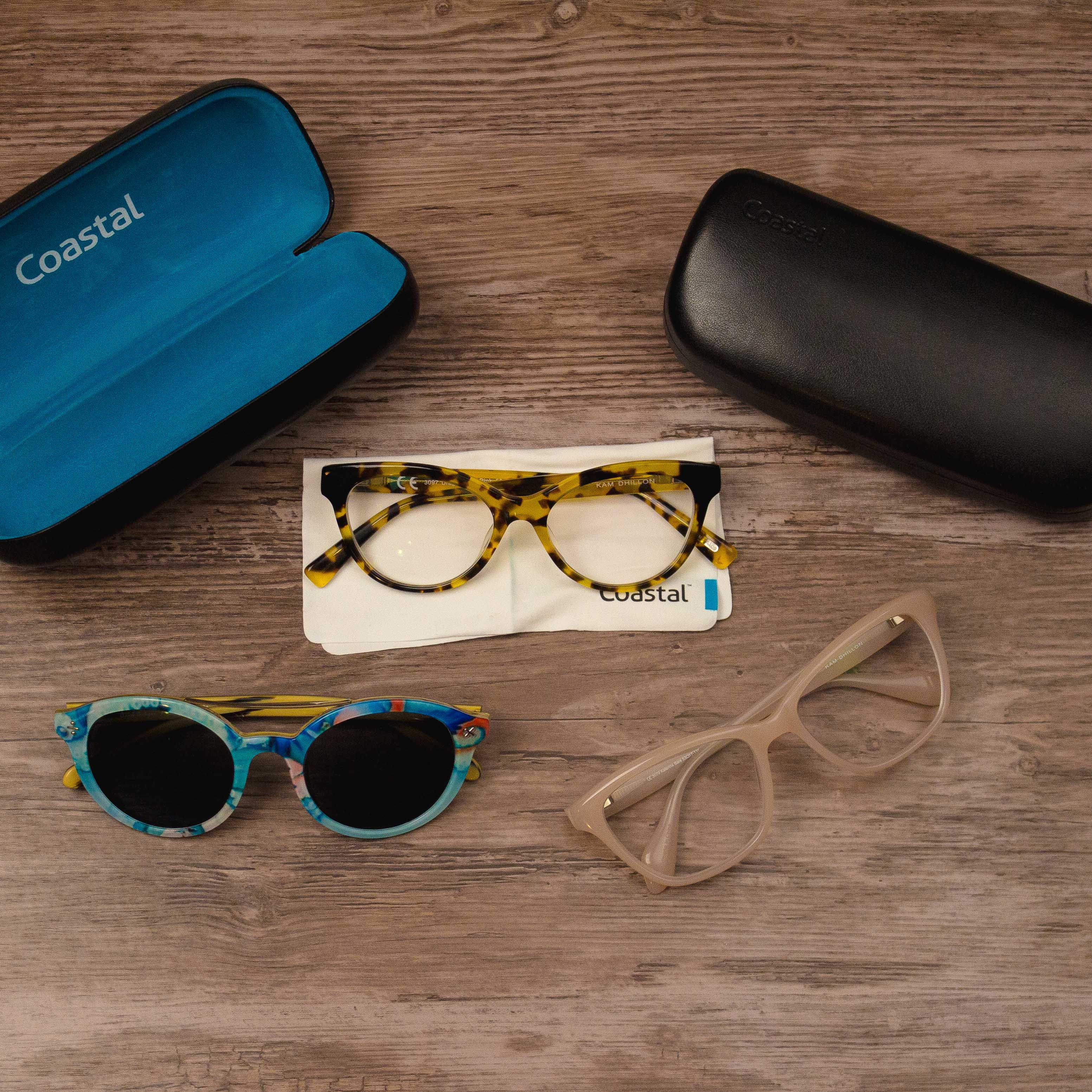 *Disclosure: This is a collaboration with Coastal and ShoppingLinks. The sunglasses were gifted for me to post about, but all opinions are my own because my goal is to bring you products I support and love.
It is so easy to shop for glasses with Coastal. You can easily input the measurements for your current pair of glasses and shop by those measurements for similar frames. You can also shop according to your face shape and if you happen not to like the way the glasses look on you when they arrive, then simply ship them back free of charge. Yes, shipping is free both ways. Have you ever purchased a beautiful pair of glasses for only $35? At Coastal, $35 goes a long way. "Stylish frames. Durable hinges. Free premium lenses that are 22% thinner than you'll find anywhere else." Coastal provides glasses that are a great quality and best of all affordable.
You do still need to go to an eye doctor to get a prescription. I went to America's Best because it was $99 for 3 years of eye exams for both contacts and glasses. Then I just needed to put my prescription in online when purchasing my glasses from Coastal. One thing that I didn't get from my doctor though was my PD measurement. Luckily Coastal has instructions on their website for measuring your PD. I don't purchase vision insurance because I like to search for better deals than what private eye doctors charge. So, I choose to put money into my FSA every year and that's what I use to purchase my glasses and contacts. You can use your FSA card to purchase your glasses and contacts from Coastal and then you just will need to send a copy of your receipt for FSA verification. This is a great way to save money shopping for eyewear.
Coastal has some beautiful styles for spring! I decided to try out three different styles according to what's on trend currently. The top eyewear trends for spring and summer are blush frames, bold tortoise, and perfectly round.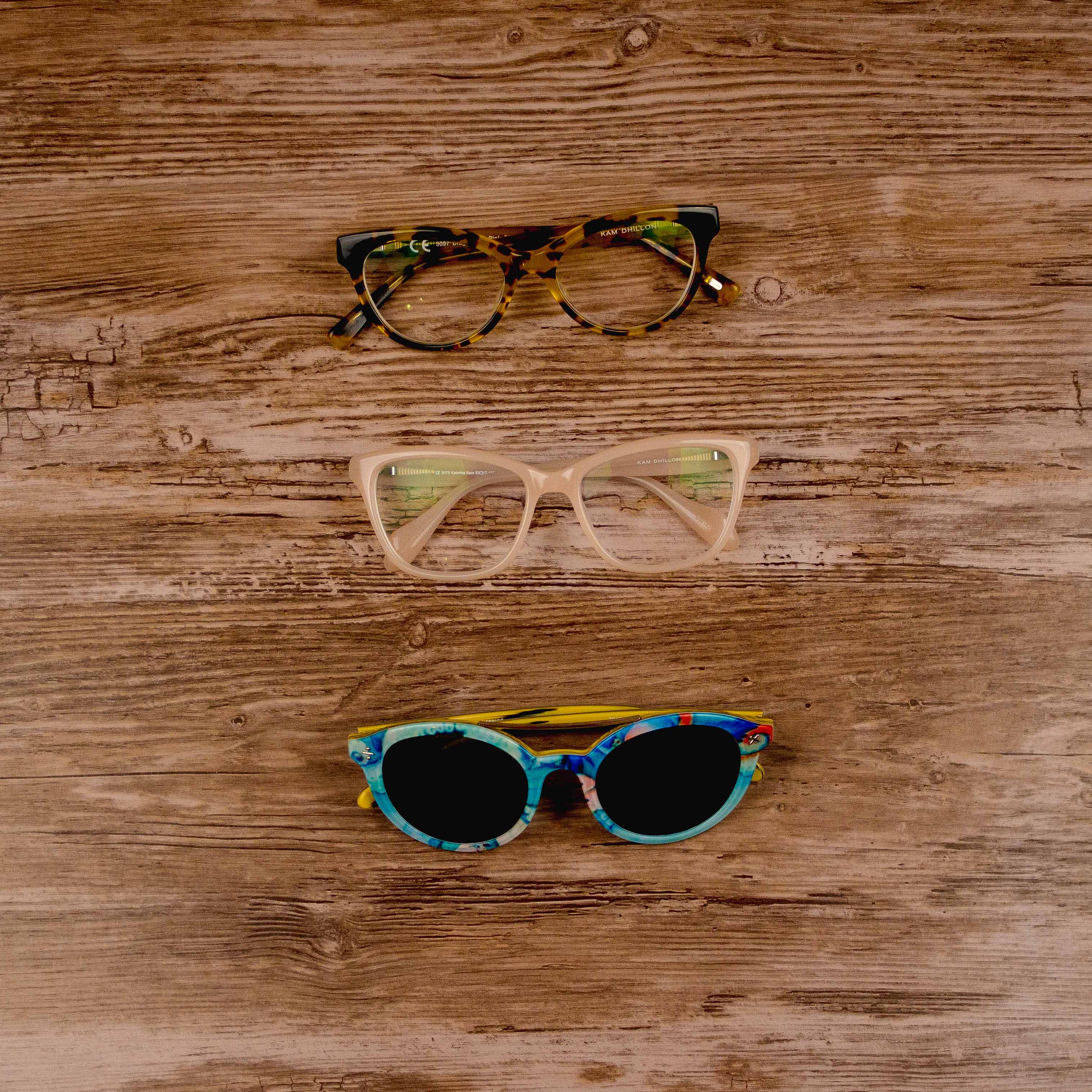 Pink is one of the main colors when I think of a spring palette. Blush is also one of the most popular colors all over social media right now. These ballerina pink frames are the perfect addition to any spring wardrobe. Kam Dhillon makes a variety of shaped frames in this color for all different face shapes. I styled these with a bright spring colored outfit for meandering around town.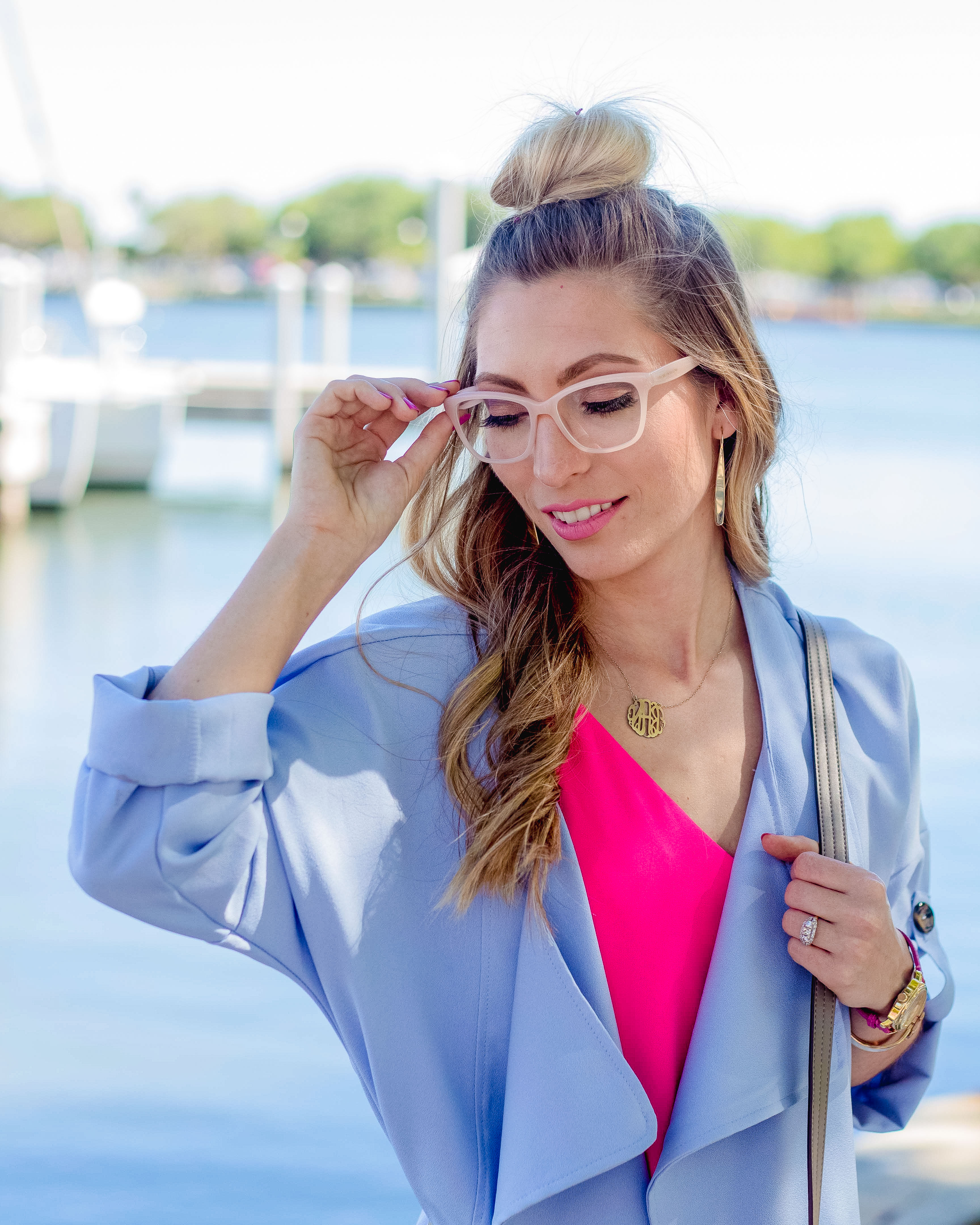 Tortoiseshell to me has always seemed like a classy shade/pattern. I think of vintage horn rimmed glasses, or beautiful hair combs. Now with millennial trends, tortoise is going big and bold. These bright yellow tortoise colored frames are perfect for the office, or an evening out. They are a mix between a cat eye shape and round and give a very old Hollywood glamorous feel. I wore these dolled up for the evening with a pop of red lipstick.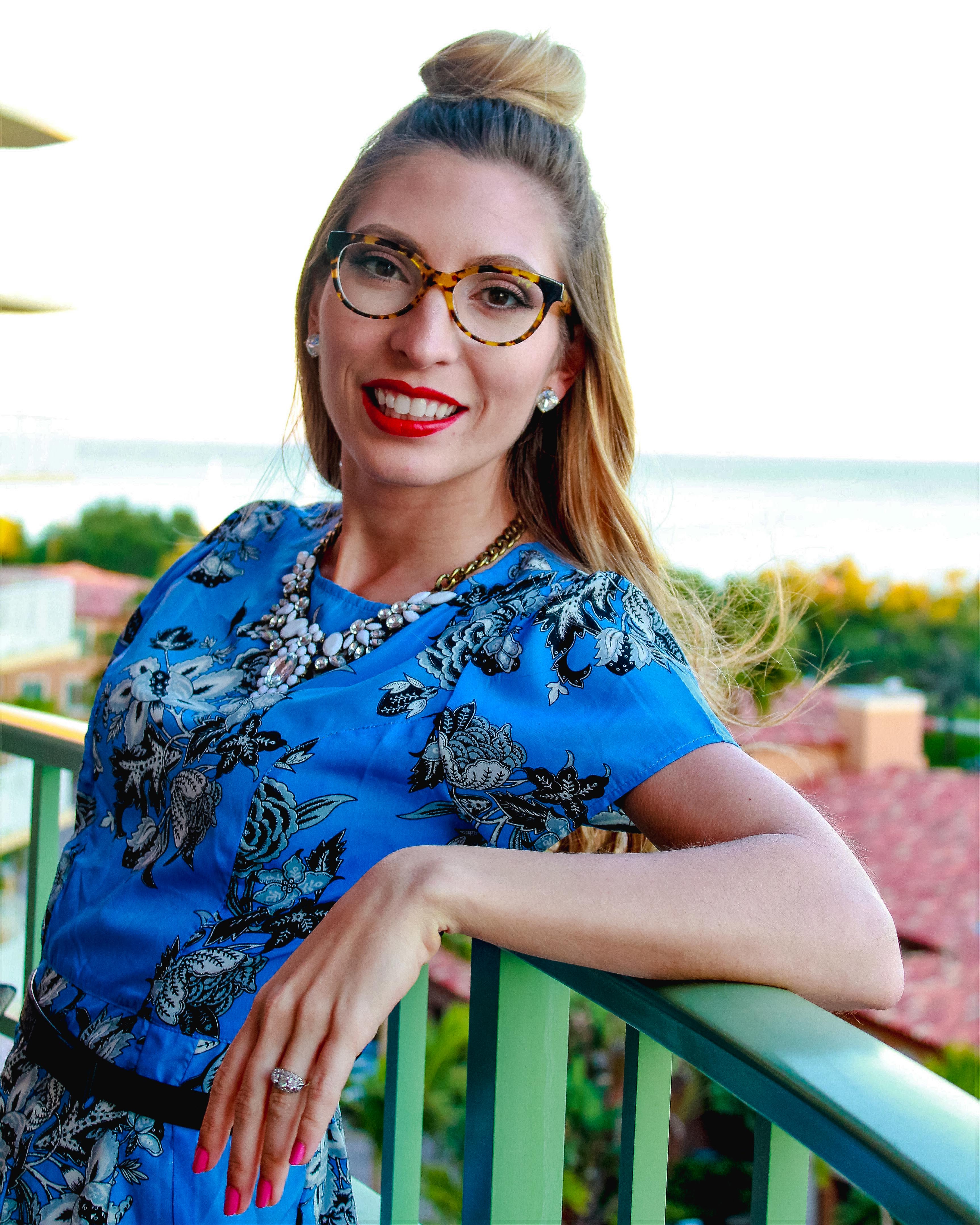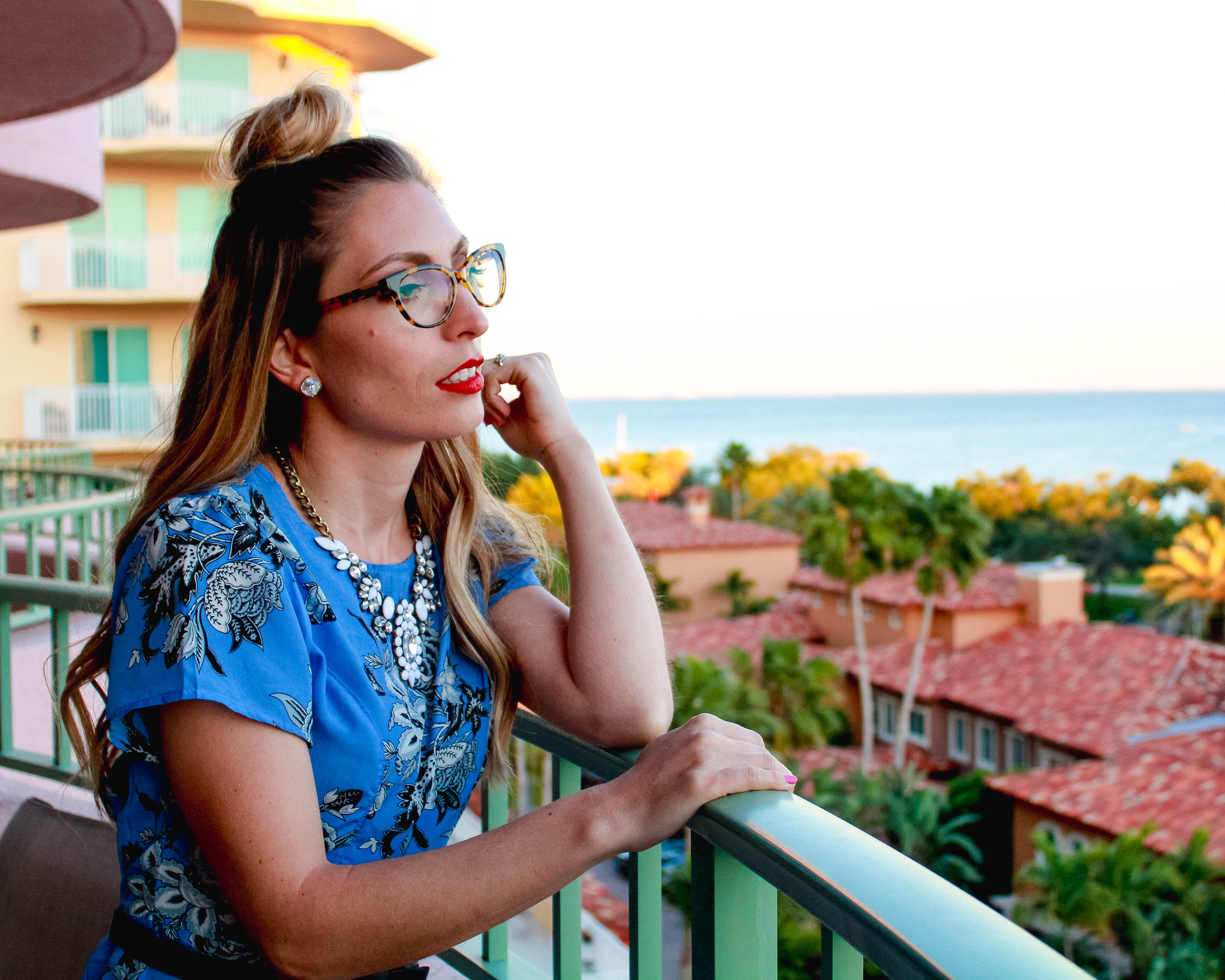 Kam Dhillon Crestallina – Tortoise
Florals and watercolors are a big spring trend. These round frames made the perfect pair of spring and summer sunglasses. I don't think I will have any problems matching these to different outfits. I wore them for outings around town, going to the pool, and while playing golf. You can either let them be a statement piece against your outfit, or match them accordingly.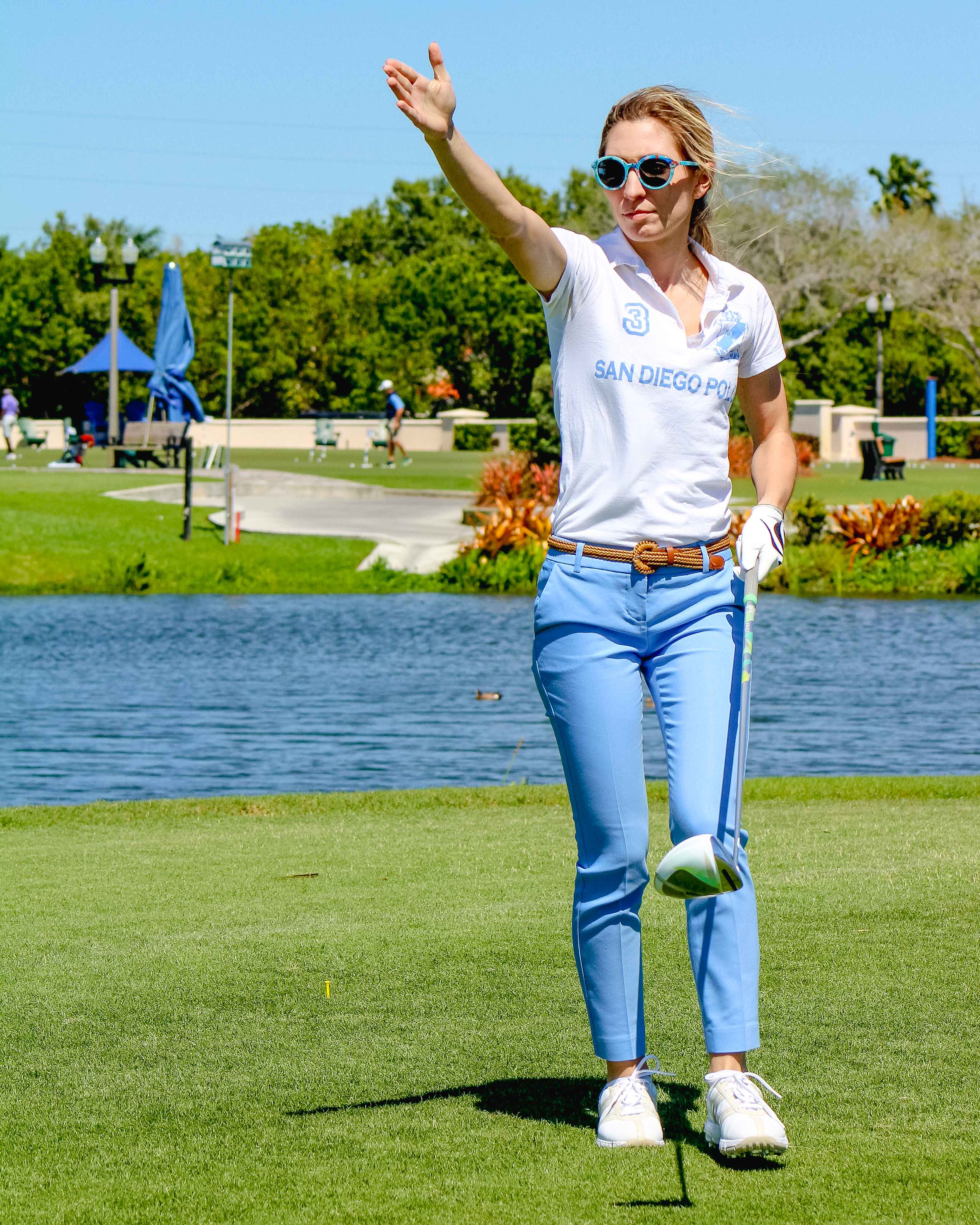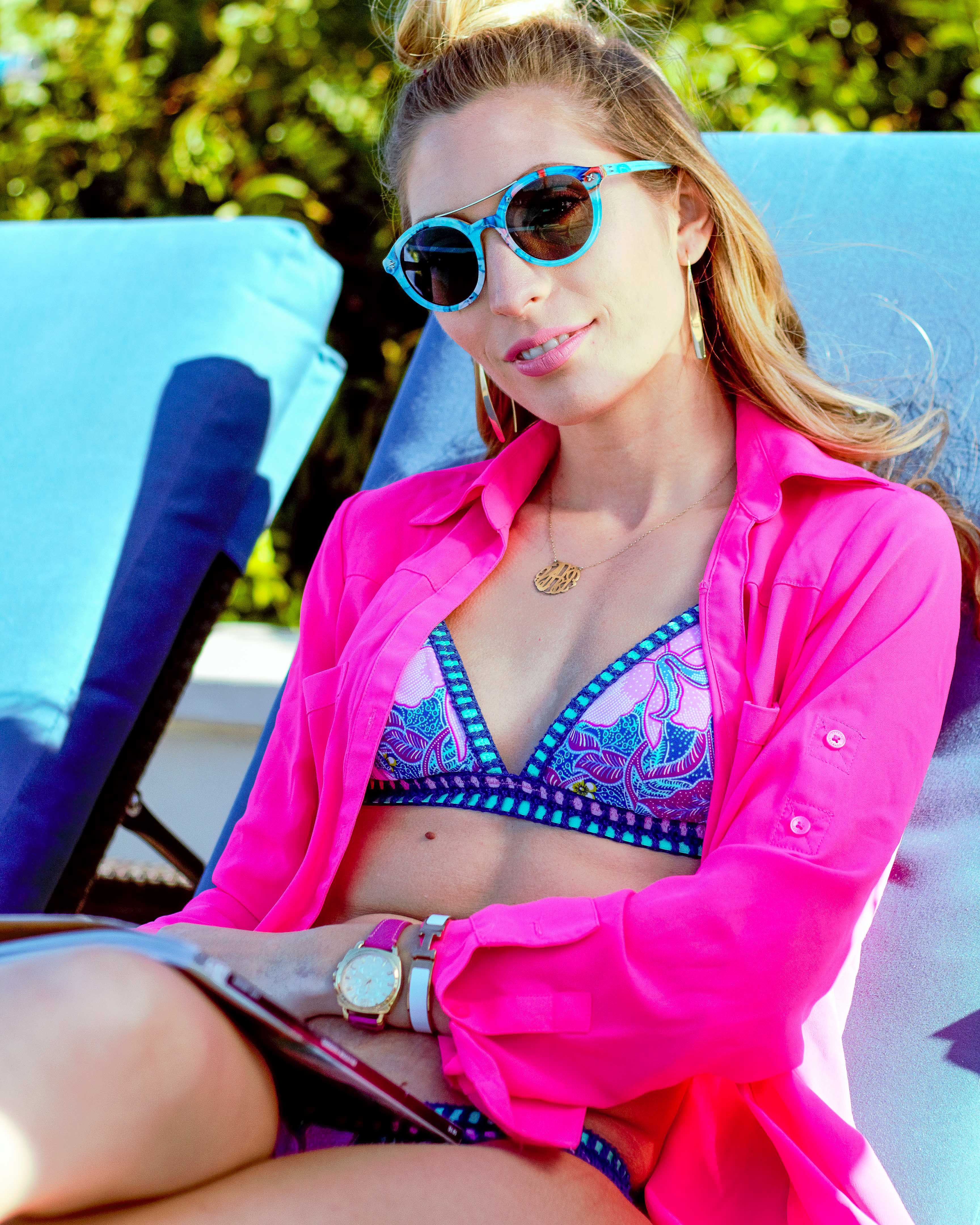 Derek Cardigan Xiomara – Waterworld
Contact lenses are very safe for your eyes, but wearing them for too long, or not cleaning them properly can lead to eye damage. This is why I prefer to wear glasses more often than contacts. However, when driving this could be hard for me because none of my sunglasses had a prescription in them. One thing great about Coastal is that they can turn any pair of frames into Sunglasses. The sunglasses that they sent me are gorgeous for spring and summer, plus now I don't have a problem switching over to different eyewear for driving on a sunny day. I also can wear them to the pool, for playing tennis and golf, and for looking fabulous on vacation. Having both prescription glasses and prescription sunglasses make it so easy to keep you looking stylish and your eyes healthy.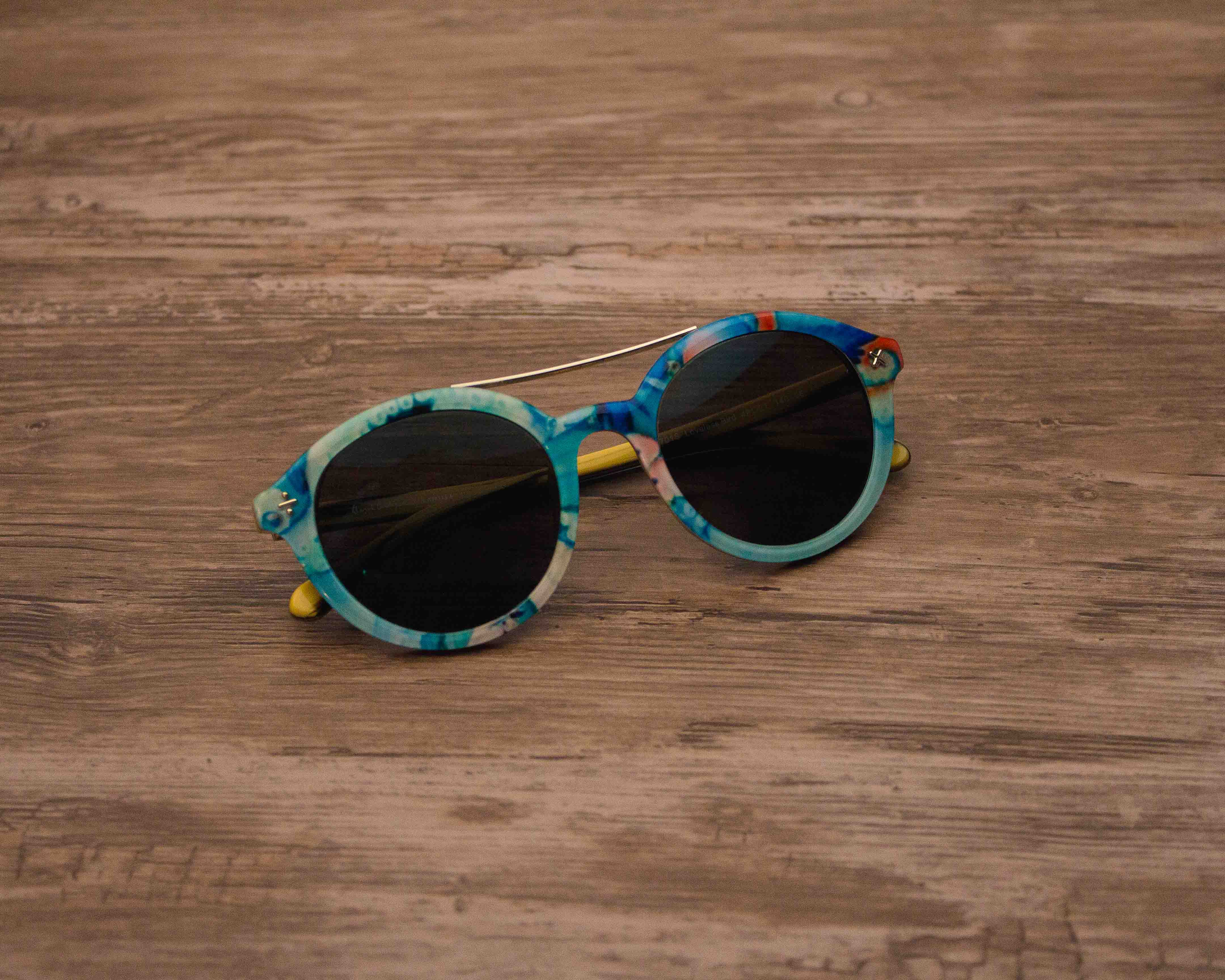 I haven't even gotten to the best part about Coastal . When I received my package, on the outside of the box was a simple message that touched my heart. "For every pair of eyeglasses purchased we give sight, protection, or health." Change the View is the charitable arm of Coastal and their mission is to provide the gift of vision to everyone and make vision care more accessible worldwide. So, for every pair of their exclusive brand glasses you purchase you are participating in Change the View and helping someone in need. Also, if you donate your old eyewear you will get a credit towards your purchase and the old frames will either make their way to a person in need, or be sustainably reused.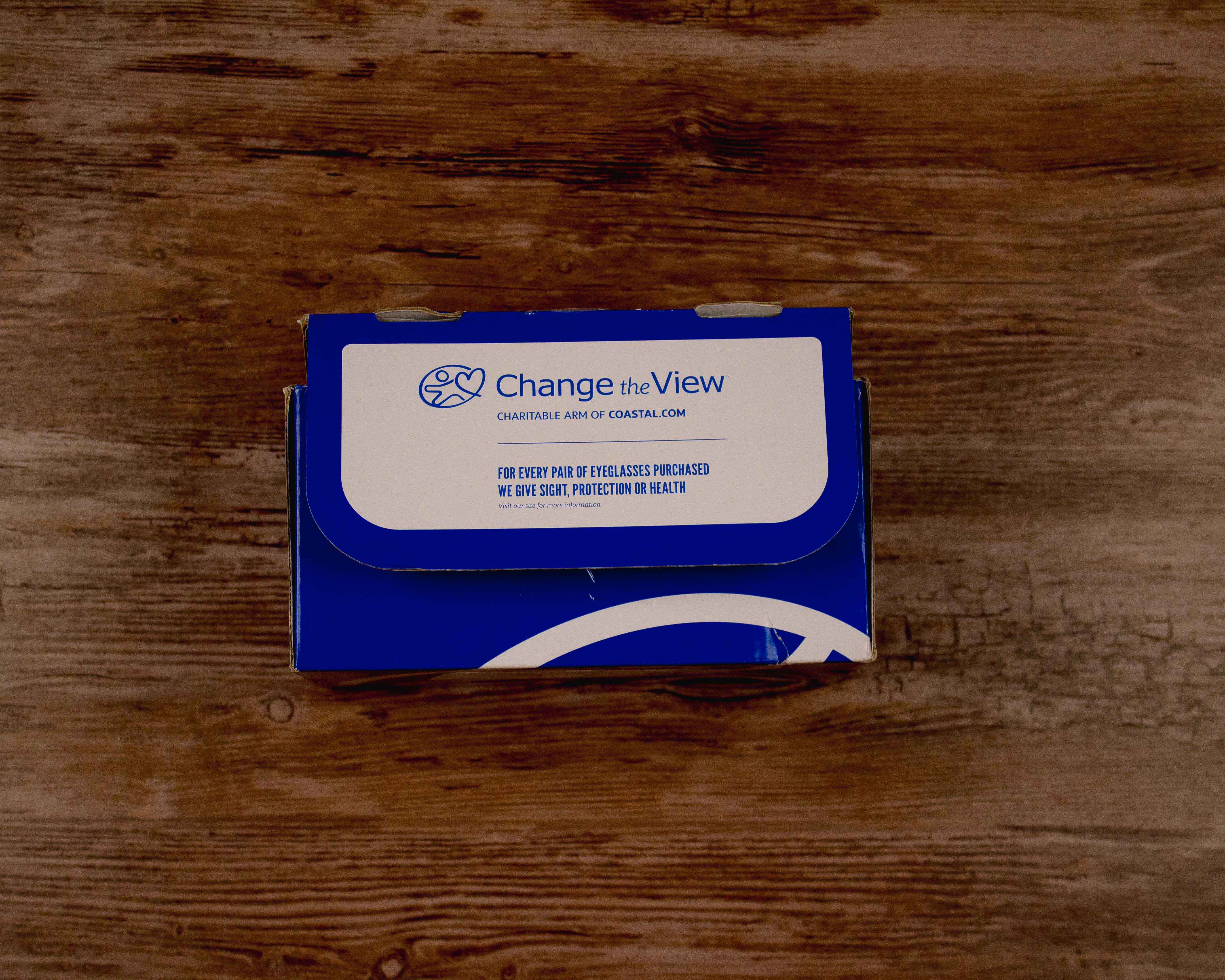 I hope this has helped you if you are in the process of purchasing new eyeglasses, or have though about purchasing eyewear online. Let me know if you have already bought glasses online before, or if you always thought it seemed easier to purchase yours in person?
*Photo Credit: Rae Breda of Lil Rae of Sun Photography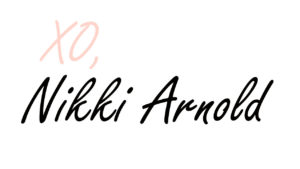 PIN IT