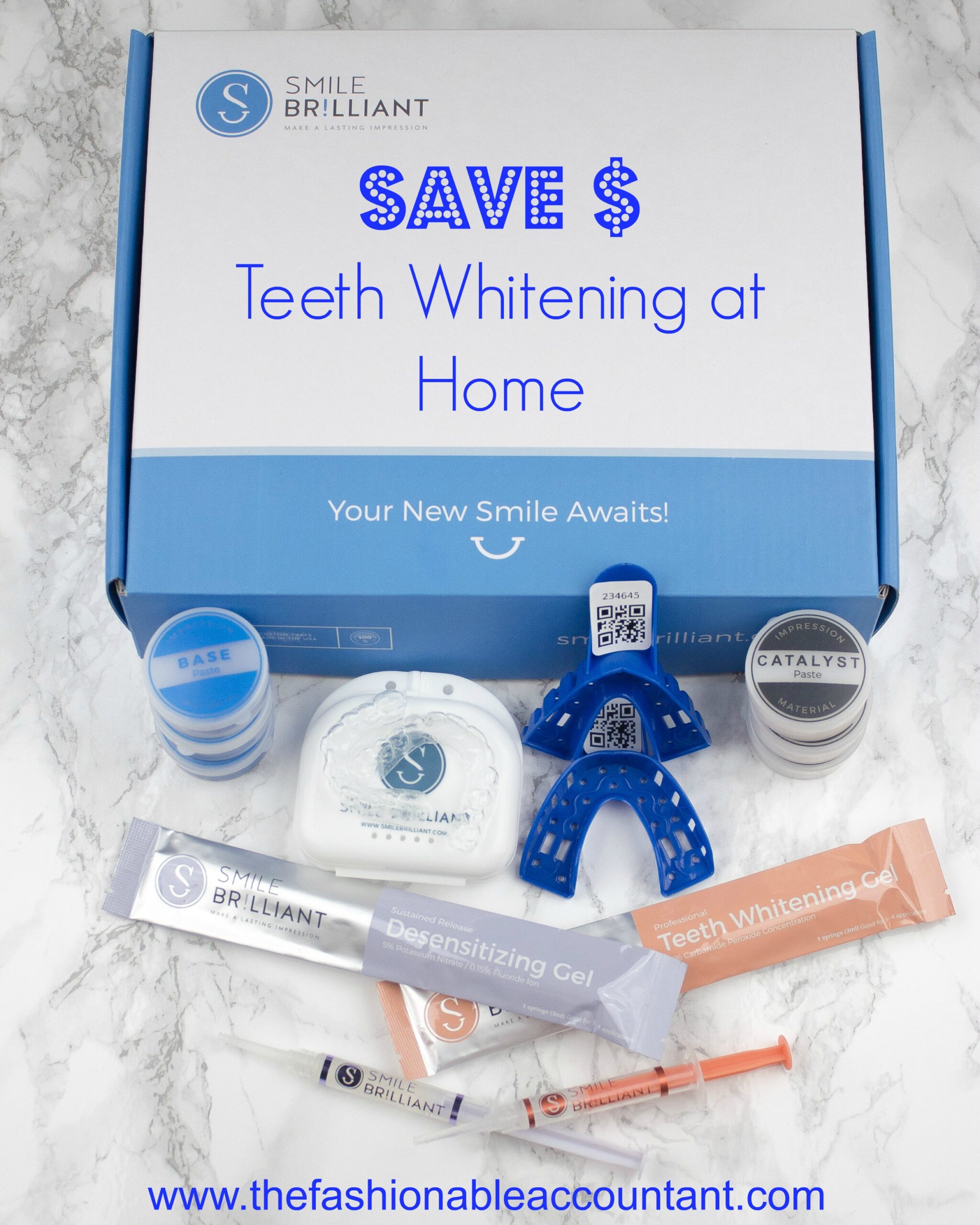 If you know me well, then you know I am an avid coffee and red wine lover. I drink at least 2 cups of coffee every morning and a glass of red wine most evenings. Even drinking colored drinks with a straw, will soak those colors into your teeth and stain them. Even though I love my cherry coke and coffee, I want to keep my teeth as white as possible. Therefore, starting from a young age I attempted the use of Crest white strips, so I could do my own teeth whitening at home. They are just so hard to use though, and teeth whitening at the dentist takes so much time and is way more costly. I have never had dentist teeth whitening done because I couldn't afford it and I always felt there were more cost effective options. Due to this I have partnered with Smile Brilliant to bring all of you an amazing product that will give you whiter teeth and keep your wallet heavier.
Disclaimer: I am not a dentist and you should always check with your dentist first before trying something new on your teeth. You should also discontinue use of any other whitening products while using this kit.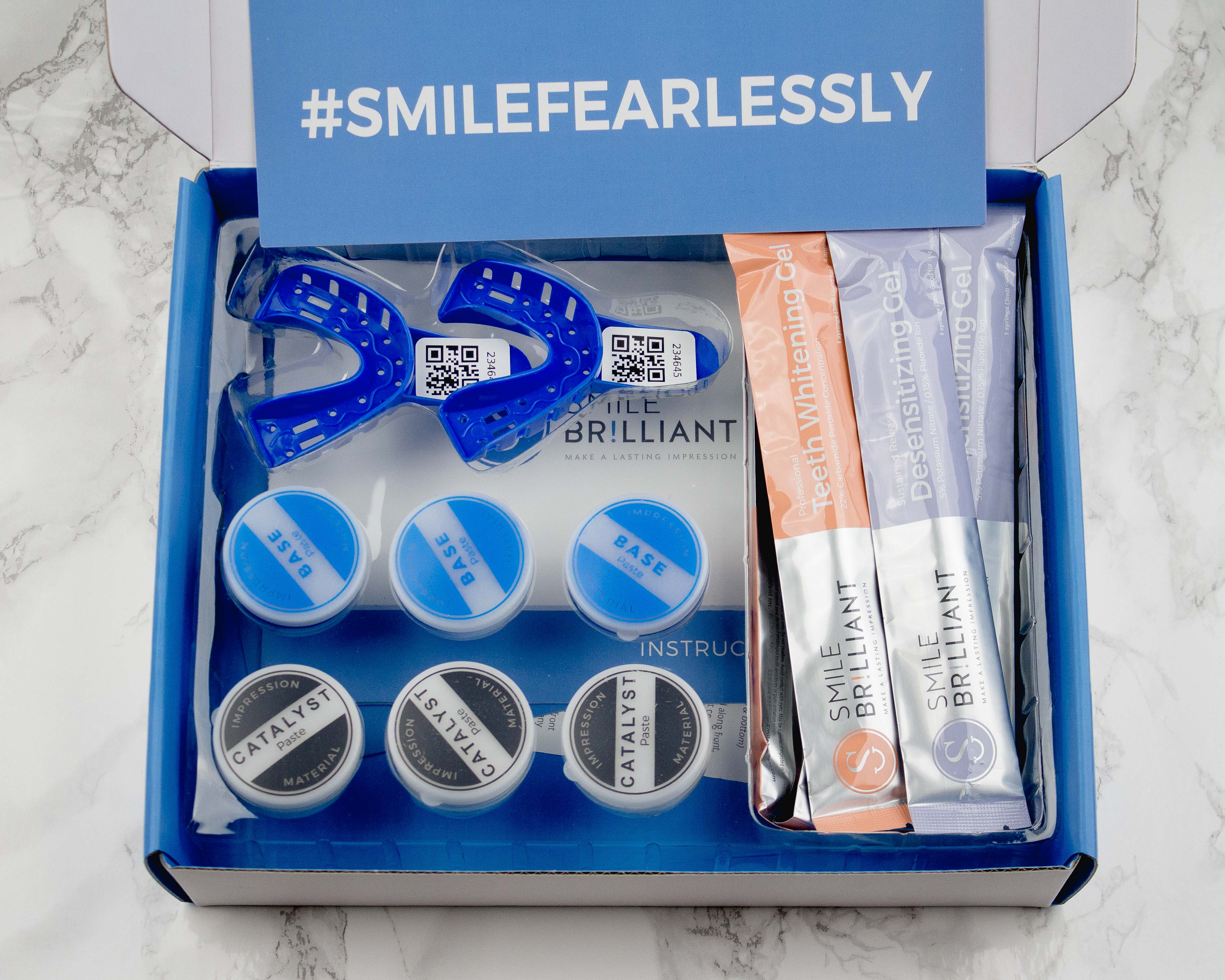 What made this product so amazing for teeth whitening at home, is that they send you all the materials to make your own teeth whitening molds and then you simply have to fill out your information card and send them off in the mail. (Shipping both ways is included!)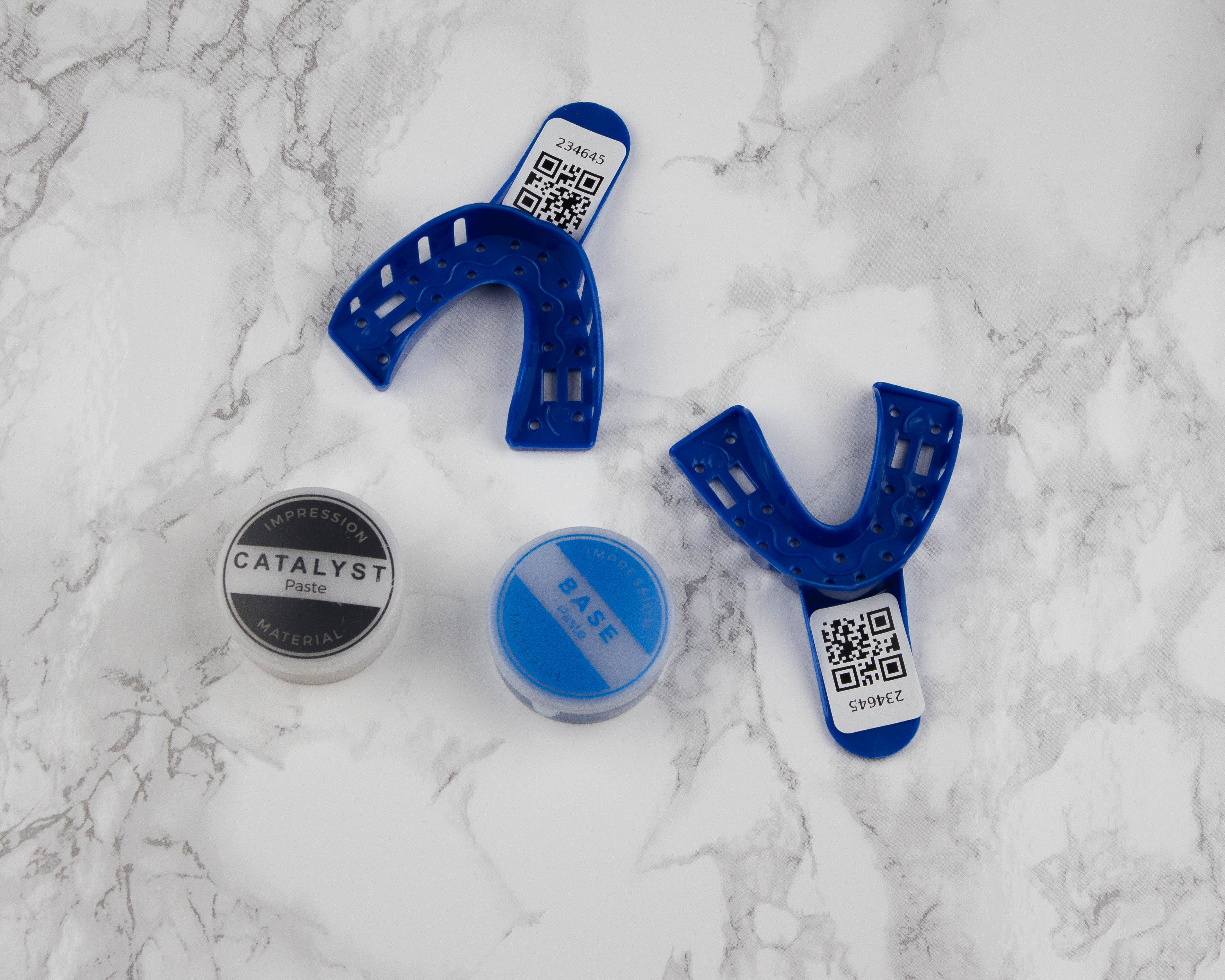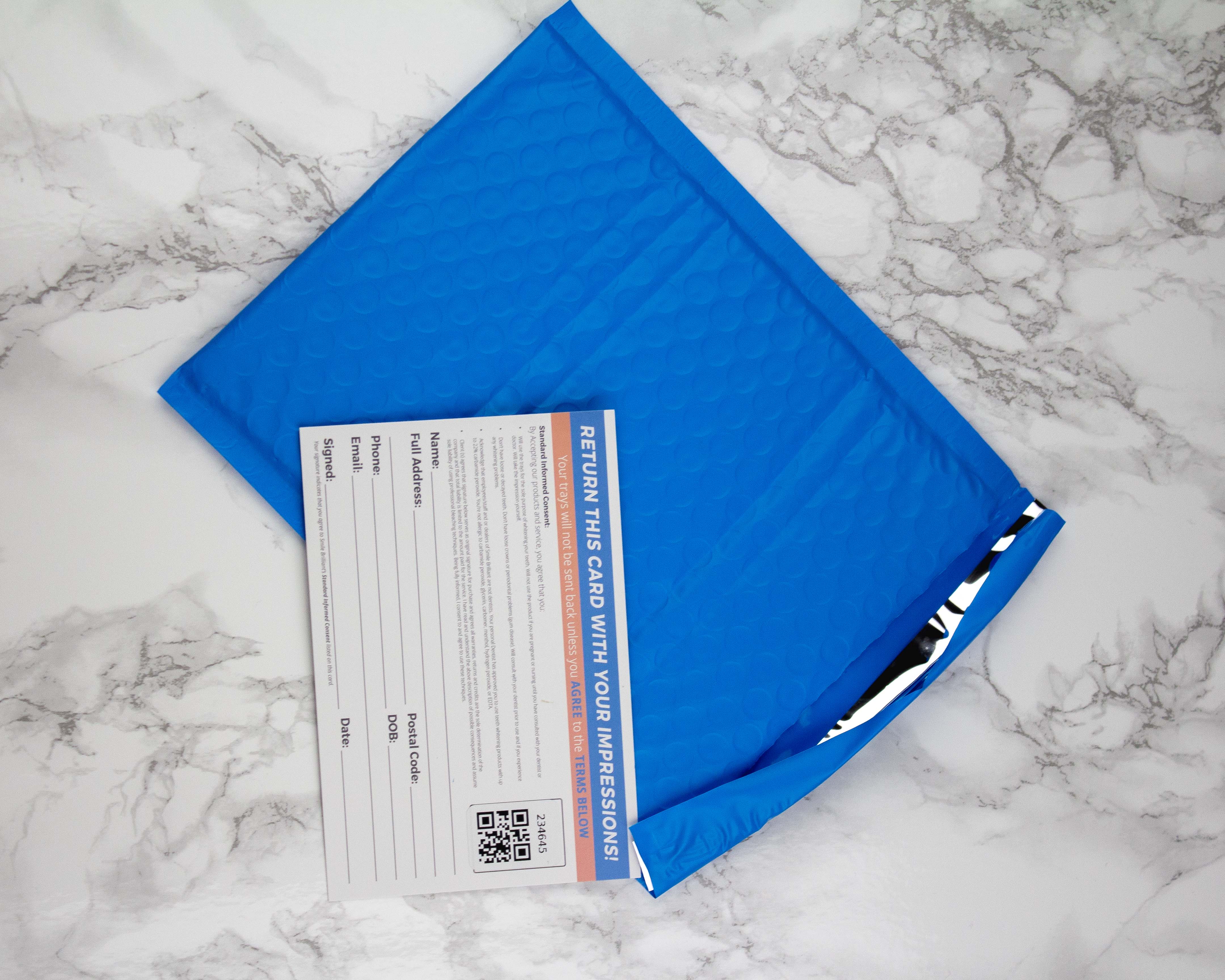 Smile Brilliant keeps you updated about your whitening trays throughout the entire process. You get an email when they receive them and when they are shipped. I received mine back about a week and a half after shipping them to Smile Brilliant.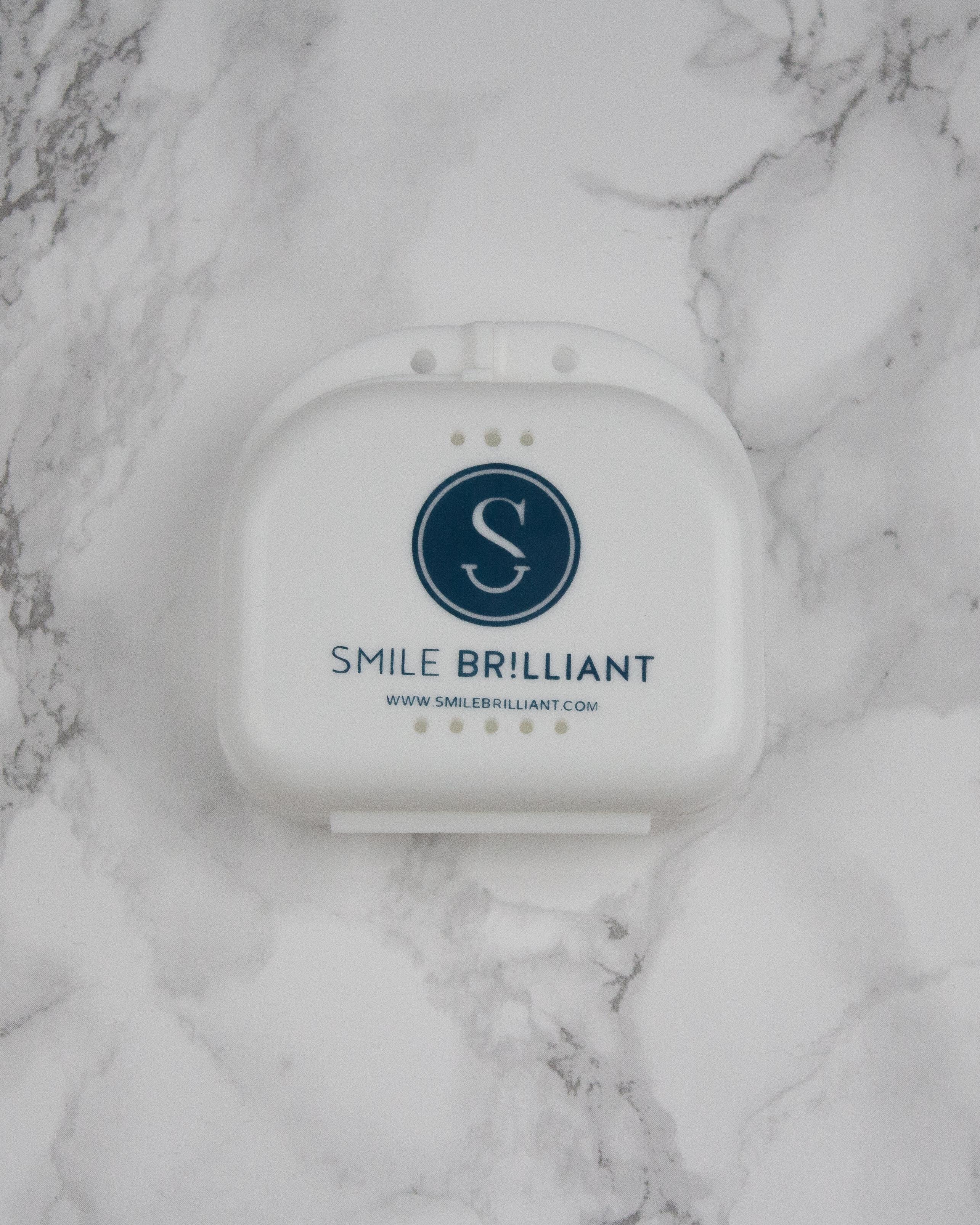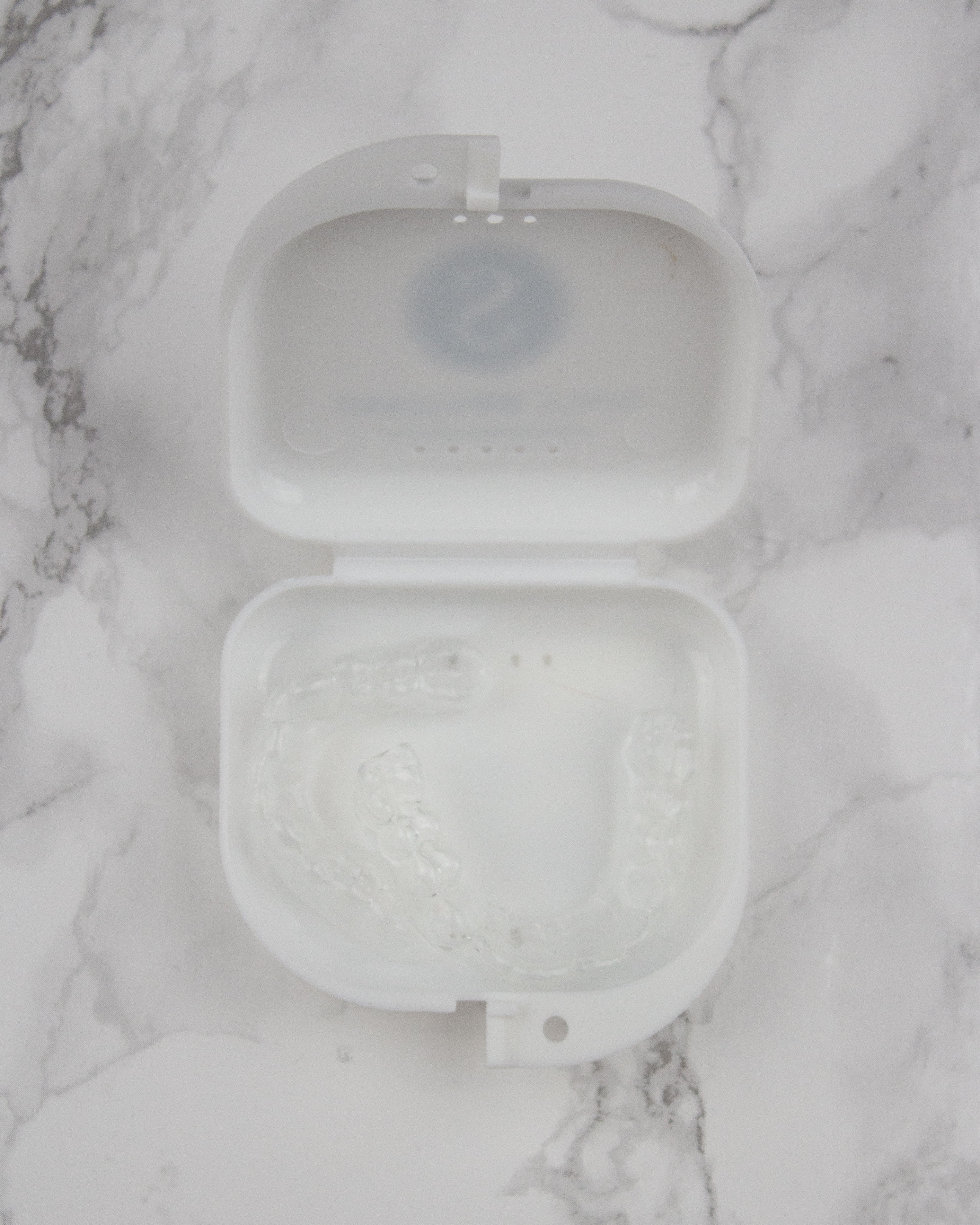 Most people need 7-14 applications once a day for about 1 to 3 hours for each application. This does depend on how severe the stains are on your teeth and how sensitive your teeth are. If you have sensitive teeth you may want to do shorter application times, but this will lengthen the time it will take for you to achieve stain free teeth. Each syringe also has 3 to 4 applications worth in it, which includes both the top and bottom trays.
Are you skeptical? I certainly was when I first decided to try this product. However, they really exceeded my expectations! I took both of my photos using my light ring for perfect even lighting that would be the same for both photos, that way you could see a real before and after effect. What do you think? Do my teeth look dramatically whiter?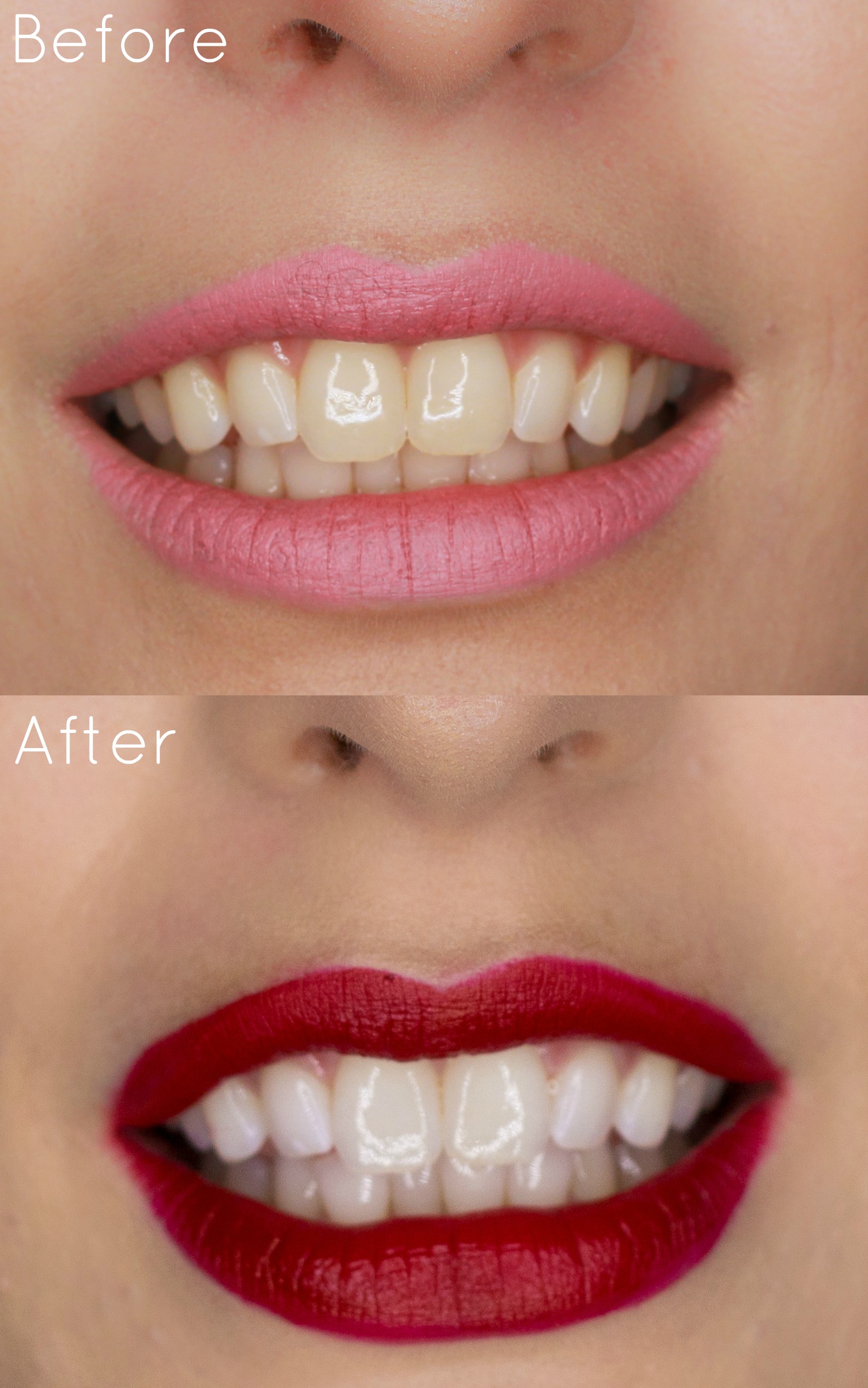 This was with 14 applications for 1 hour each time, except there were I think two times that I kept them in for 2 hours. I am so in love with this product and I know you will be too if you try it!!
A COUPLE QUESTIONS ANSWERED BY SMILE BRILLIANT
Will whitening damage my teeth/gums?
No! Enamel is the hardest tissue in the human body and consists of tiny microscopic tubules or pores. Even though enamel is the outermost layer of the tooth, the layer of tissue beneath the enamel, called dentin, absorbs the majority of stains. During the whitening process, the pores open in order for the whitening gel to reach the inner tooth tissue and diffuse the stains.
Gum irritation is common when whitening, but there is an easy solution! If your gums are becoming irritated, you may need to use less whitening gel. If whitening gel does get on your gums, simply wipe it away with a Q-tip or tissue. Another solution: spread a thin layer of petroleum jelly or coconut oil on your gums prior to inserting your trays. This will act as a barrier between your gums and the whitening gel.
I have white spots on my teeth after whitening! Why?!
The whitening process temporarily dehydrates the teeth, which may appear as white spots or "patchiness". Although it can take a very short time for teeth to become dehydrated, re-hydration of the teeth can take up to 48 hours. As the tooth becomes re-hydrated the white spots will disappear. The desensitizing gel actually speeds up this natural process, so be sure to use it!
If you go to the Smile Brilliant website, you can shop their products, read reviews, and check out their backed by science guarantee. It's nice to deal with a company who has wonderful customer service.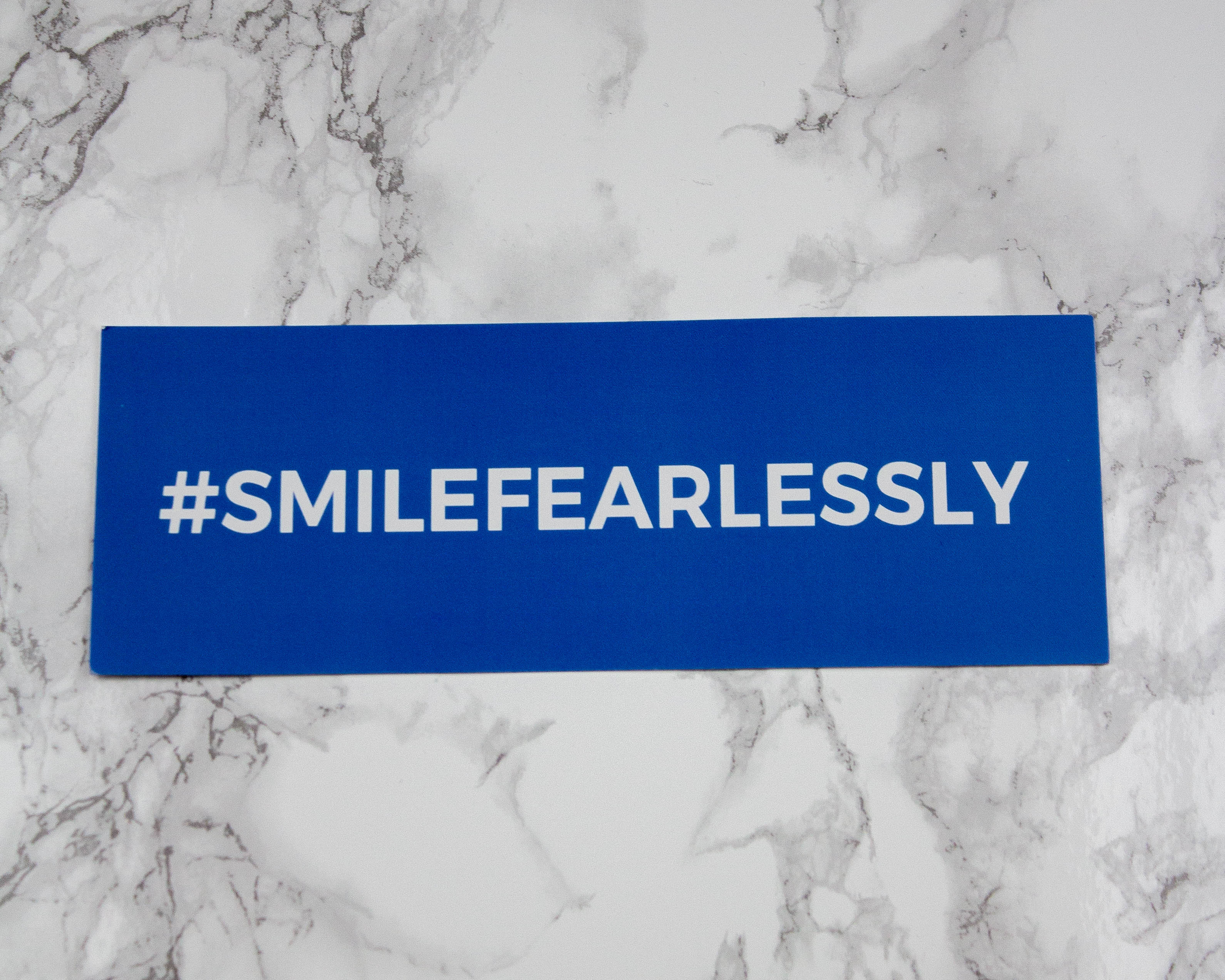 GIVEAWAY TIME!!
And now for the best part! Smile Brilliant is giving away a FREE teeth-whitening kit for one lucky reader domestic and internationally! Yay! This is an awesome opportunity (a $139 value!), so totally check it out and enter, using the instructions below! Plus here is a coupon code for 10% off your purchase: THEFASHIONABLEACCOUNTANT10
In order to enter:
Please leave a comment below
Watch the video below
And follow this LINK to enter into the giveaway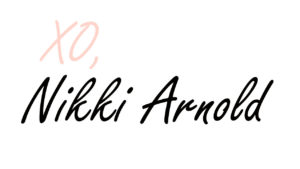 *This post is sponsored by Smile Brilliant, but as normal all opinions are completely my own. I want to bring you products that you will love and will save you money. 
PIN IT