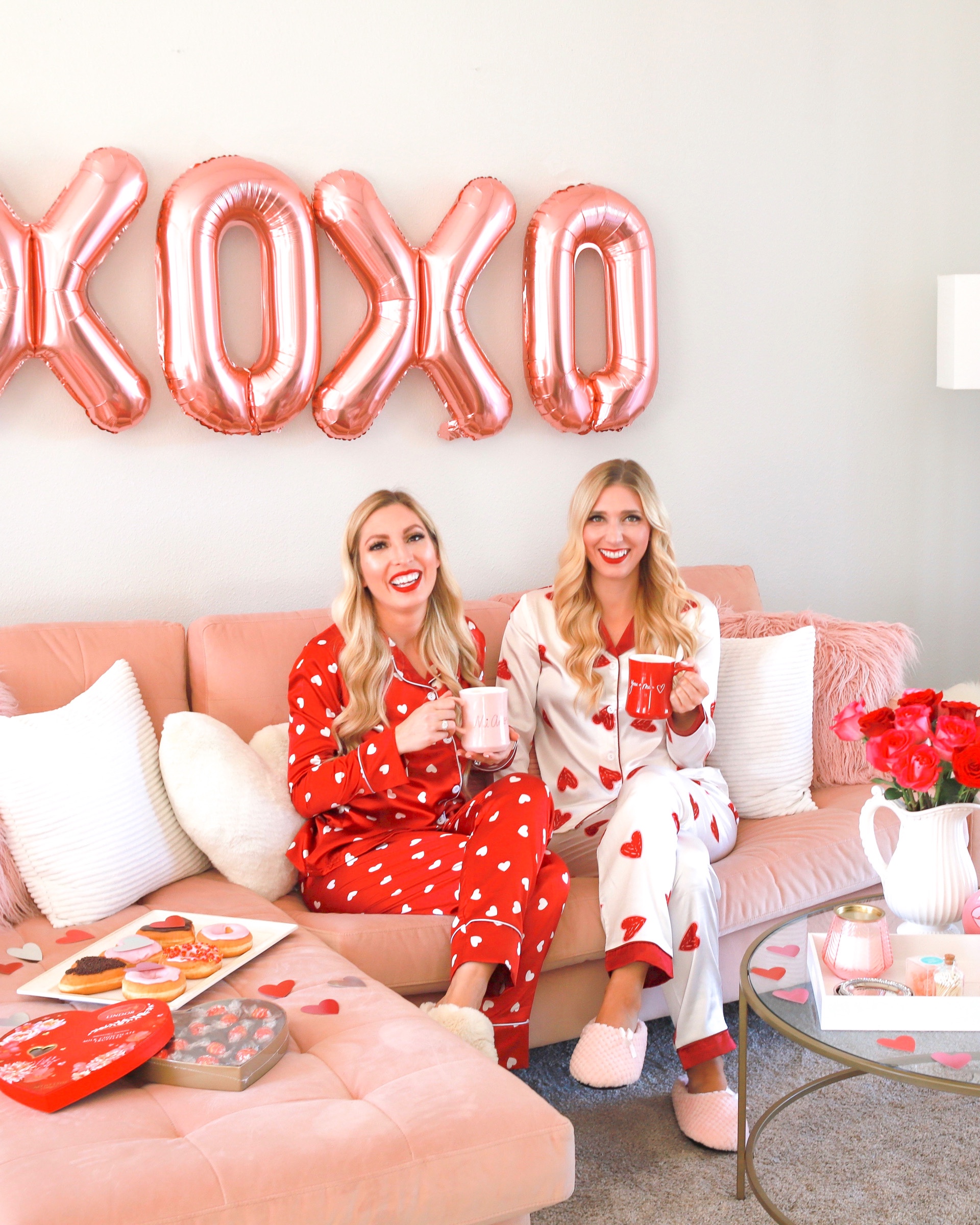 It's so important for us women to have our tribe and get that time with other women to decompress and be ourselves. As much as I love my husband he doesn't want to hear me talk about my shoes, or the Bachelor for 3 hours. This is what your girlfriends are for. You know your using most of your girlfriends as a free therapist, so you better be celebrating her for the Valentine's season and I have some great Galentine's gift ideas with items under $15.
GALENTINE'S GIFT IDEAS UNDER $15 FROM TARGET
Graphic Tee's 1 | 2 | 3 Mugs 1 | 2 | 3 Valentine's Earrings 1 | 2
Candle | Bubble Bath | Scrunchies | Hair Ties | Blanket
Hand Kit | Sunglasses | Beauty Sponges
As a woman, I love long walks down the aisles of Target. How about you? Somehow I wind up at Target once a week, I mean they have Starbucks inside, so it could be just to get coffee. At least that's what I tell the hubs. They have the cutest items currently for Valentine's Day, so I rounded up all the best Galentine's gift ideas that are super affordable. Now there is no excuse not to buy your Galentine something special. I even bought a few of these exact items for my bestie.
Let me know if these Galentine's gift ideas were able to help you out with your shopping, or if you have any added suggestions that will give me ideas for next year.
Xoxo, Nikki